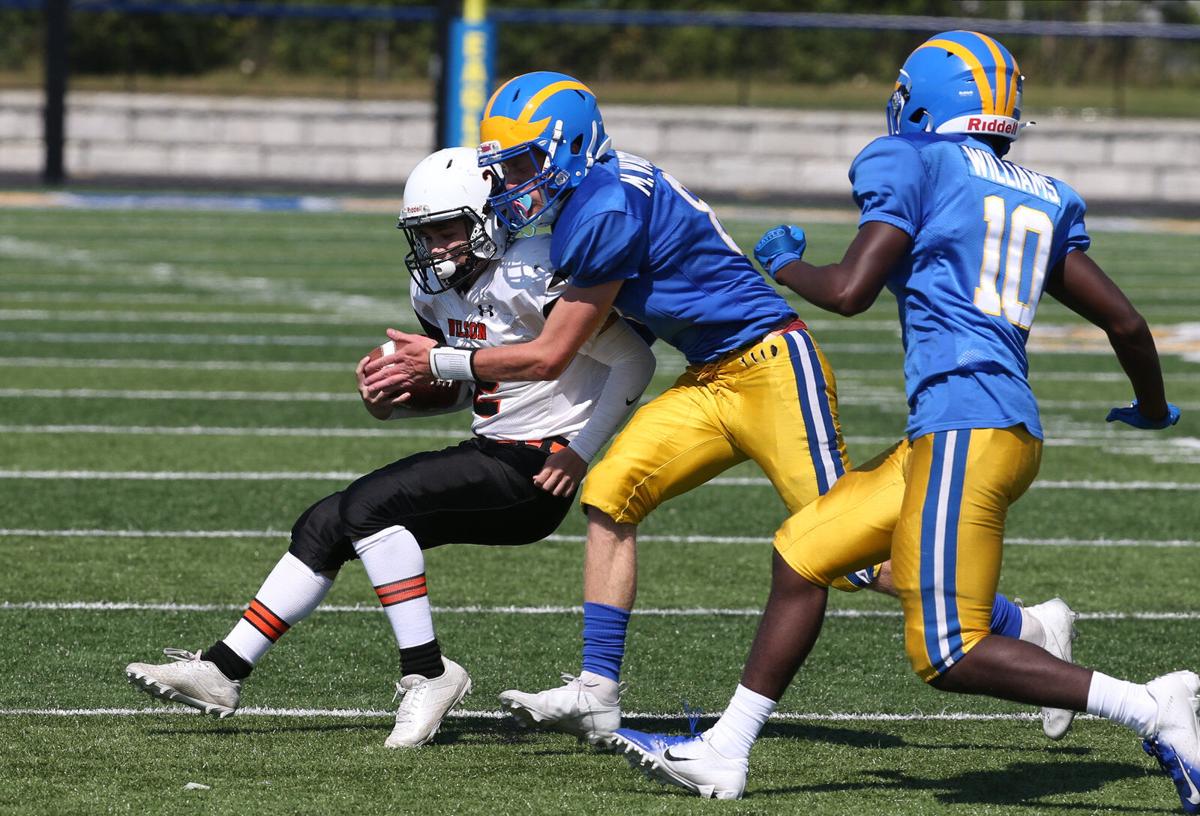 The Trench Trophy and Connolly Cup honorees for Week 2 of the high school season.
The Trench Trophy Western New York Lineman of the Year award has announced seven nominees. The weekly nominees are eligible to be inducted into the Trench Trophy Hall of Fame at the end of the year.
They are: Ben Ciesielski (Orchard Park), Matt Covell (Akron), Tavi Cruz (South Park), Ashton Kasprzak (North Tonawanda), Matt Murphy (Williamsville South), Jason Scrivani (Pioneer), Gavin Susfolk (Canisius), Andrew Takacs (Hamburg).
Connolly Cup
The Connolly Cup/ADPRO Sports Week 2 top performers as chosen by the selection committee: Dominac Allen (Bennett), Luke Atlas (Wilson), Tyler Baker (Canisius), Jack Buncy (Pioneer), Jason Britton (Kenmore West), Trey Drake (Jamestown), Jackson Gowan (Cassadaga Valley), Brody Hibbard (Akron), Amari Jones (Albion), Kegan Mancabelli (Orchard Park), Kurtis Olson (CSP), Steve Otrembar Jr. (St.Francis), Noah Willoughby (South Park), Jayden Wilson (St.Mary's), Nathaniel Zachery (Williamsville South).