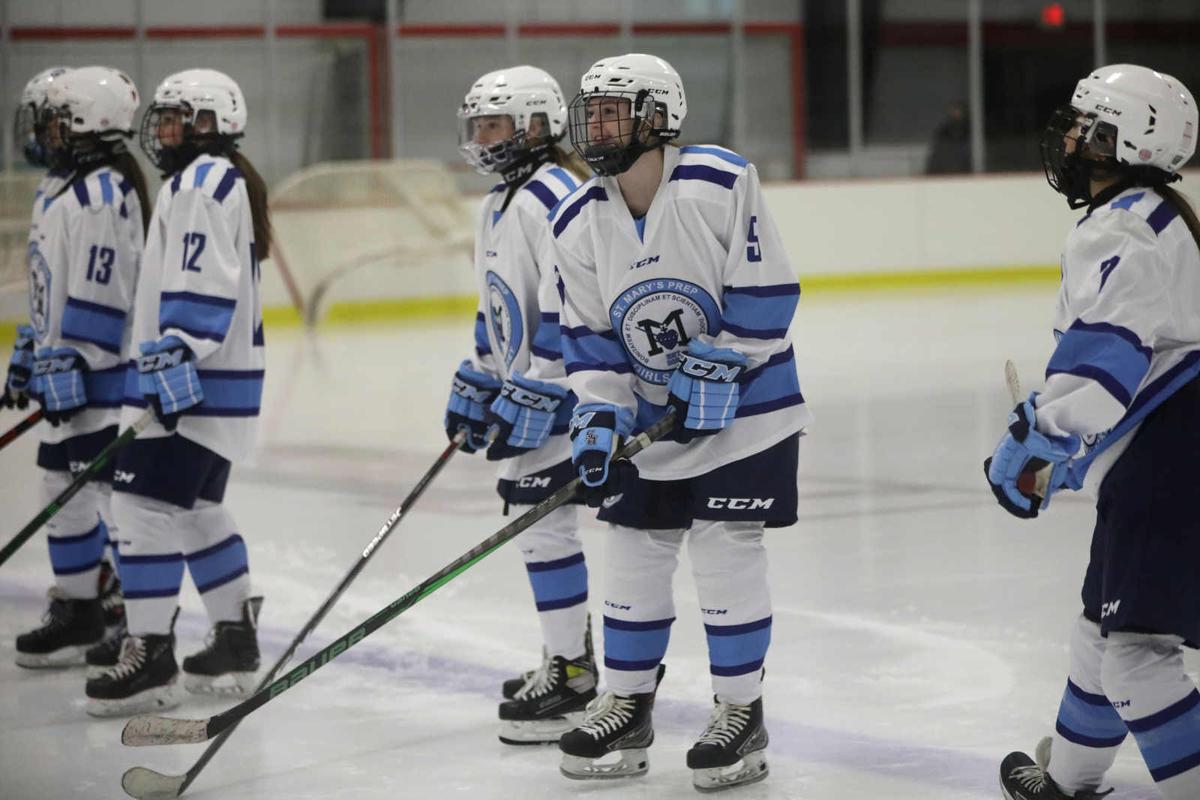 St. Mary's marks its official arrival as the ninth member of the Western New York Girls' Varsity Ice Hockey Federation with a 2-2 tie against HEWS (Hamburg/Eden/West Seneca) on Monday at Cheektowaga Town Rink.
After trailing 2-0, St. Mary's got the first goal in program history from Alannah Pagano at 7:59 of the third period. The Lancers tied the score on Kirsten Domagola's tip-in goal at 11:44. Samantha Hatt was credited with an assist on the first goal and Teddie Osinski on the second.
Avery Hall was busy in goal for St. Mary's, stopping 32 of 34 shots. 
Liz O'Brien and Katherine O'Brien had the goals for HEWS. Leia Schneid made eight saves on 10 shots.
The Lancers are coached by Mae Roberts, a teacher at the school who played in the Fed's first season in 2010.  St. Mary's announced its intention to form a girls hockey program last May and is the only team in the Fed made up of players from just one school. The roster has 13 players, mainly freshmen and sophomores. 
"Our No. 1 goal with building this team from scratch is that the girls enjoy being here," Roberts said. "Yes, we will strive to win and always play competitively, but I want the girls to first and foremost enjoy building this program. We spent a lot of time talking about how we want to define St. Mary's Girls Varsity Hockey, and I think they are very enthusiastic about being able to be the firsts to do something like this. This team and St. Mary's school as a whole are excited to be able to continue to grow the game and provide opportunities for girl hockey players. ...  
"There was a ton of excitement taking to the ice for our first game against HEWS," Roberts said. "We had an incredible turnout from our parents, our boys' hockey program, and other teachers and students from Mary's who all came out to support us. ... I think once the girls found their rhythm they really put on a show."