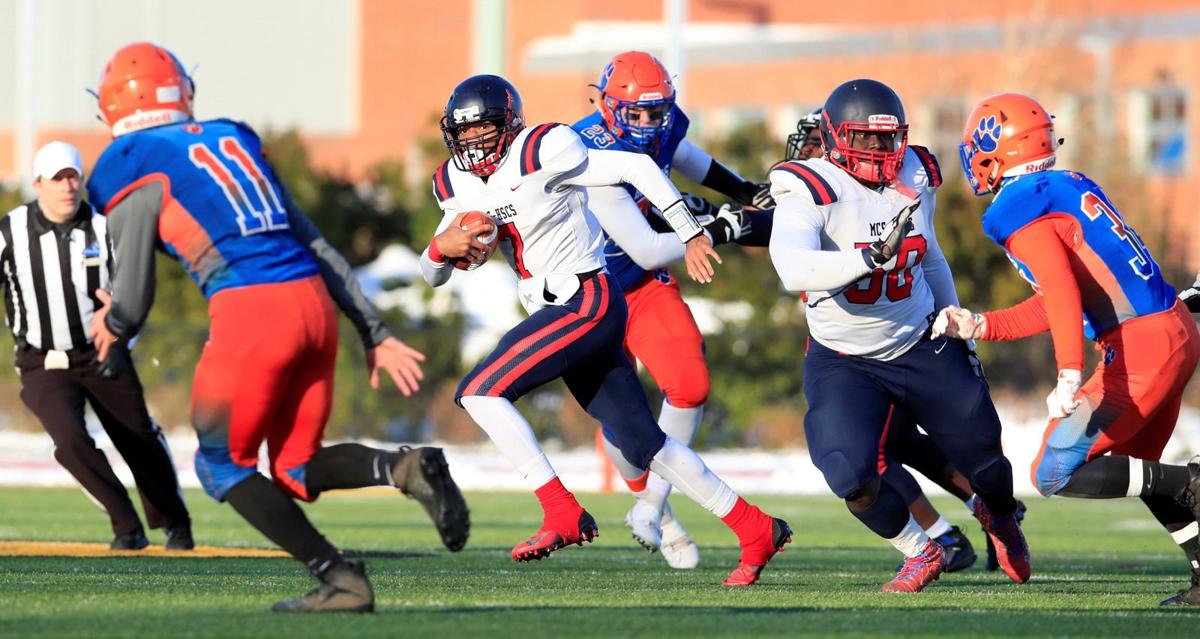 Section VI surveyed school districts in the last three days as a way to figure out how best to approach the coming fall sports season, Niagara Falls Schools Superintendent Mark Laurrie said. 
The section is expected to tally the results and then meet in executive session, potentially this week, to figure out the best course of action. 
The state has said teams can beginning practicing Sept. 21, with low-risk sports allowed to practice and compete in games, and high-risk sports, such as football, volleyball and competitive cheerleading, relegated to practice only with limited contact until further notice from government officials.
Gov. Andrew Cuomo has said the Sept. 21 date is a suggestion with districts having the final say on starting sports. 
It should be noted the New York State Public High School Athletic Association does not have the authorization to override government officials. The NYSPHSAA released a 49-page return to play document Friday, but that covered protocols for low-risk sports without a start date for competition in high-risk sports.  
School districts received a survey with the following five options, per Laurrie. 
• Status quo with Sept. 21 start as directed by Cuomo and the NYSPHSAA
• Sept. 21 start without high-risk sports
• Delayed start, on Sept. 28, for all fall sports under Cuomo and NYSPHSAA's current guidelines
• Delayed start, on Sept. 28, without high-risk sports
"Our goal in Niagara Falls is to give in-person education five days a week and then sports as normal," Falls athletic director Joe Contento said. 
Frontier athletic director Richard Gray said: "We're a huge proponent of high school athletics, but it would be negligent to say you didn't have concerns about getting groups of kids together at this point. 
"I think everybody wants to play, but everyone's nervous." 
Folks received some guidance late Wednesday night with the NYSPHSAA announcing its moving high-risk fall sports to the spring, beginning March 1.
Section VI Executive Director Timm Slade said the executive committee will look at the results and discuss where to go from there. He's not sure how the NYSPHSAA's decision will impact the surveys.
Get in the game with our Prep Sports Newsletter
Sent weekly directly to your inbox!