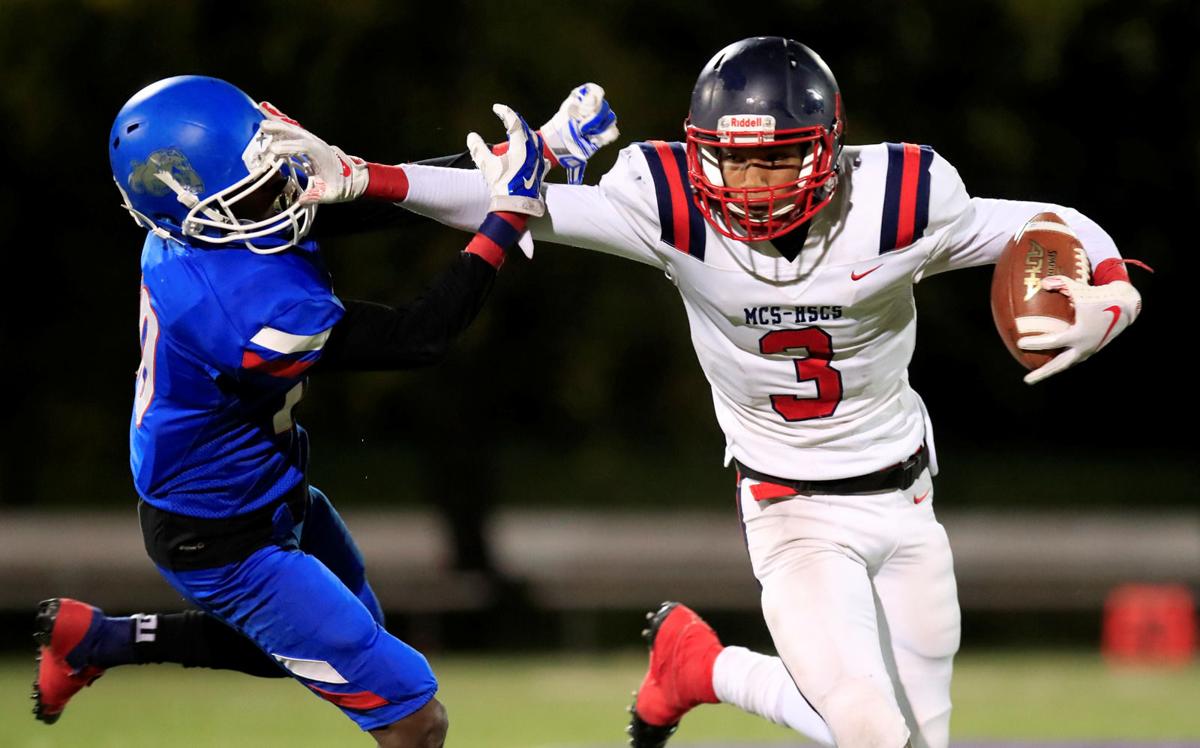 Turns out Saturday night is all right for playing high school football – at least for one weekend.
Section VI released the Week 0 schedule late Tuesday night and 20 of the 29 games on the docket will take place on the day formerly known as Scrimmage Saturday, including 10 under the bright lights usually reserved for Friday nights.
Week 0 became a reality last month when the New York State Public High School Athletic Association passed a proposal giving teams the option of playing a regular-season game instead of the traditional scrimmage after 10 days of practice.
Niagara Falls and Frontier will scrimmage instead of playing a game.
Some of the matchups were already unveiled by teams before the Section VI Football Federation's official release.
Intriguing Saturday openers include Class B state semifinalist Western New York Maritime/Health Sciences meeting West Seneca East, Clarence at Williamsville North, Williamsville South at Amherst, and St. Mary's of Lancaster making the short trip to the Constantino Sports Complex at Depew High School to face the Wildcats.
While Saturday is busy, there still are a few intriguing matchups on opening night. That includes defending Class AA champion Lancaster visiting division rival Bennett and West Seneca West making the trip to Jamestown in a clash involving a pair of sectional semifinalists. Class C state semifinalist Southwestern visits Class B playoff-qualifier Iroquois. Defending Section VI Class A champion South Park opens at perennial contender Starpoint.
Lancaster at Bennett, 7 p.m.
West Seneca West at Jamestown, 7 p.m.
McKinley at Grand Island, 7 p.m.
South Park at Starpoint, 7 p.m.
North Tonawanda at Williamsville East, 7 p.m.
Southwestern at Iroquois, 7 p.m.
Tonawanda at Dunkirk, 7 p.m.
Albion at V-Batavia, 7 p.m.
Portville at Eden/NC, 7 p.m.
Niagara Falls at Frontier (scrimmage), 11 a.m.
West Seneca East at WNY Maritime/Health Sciences, TBD
Gowanda/PV at Lake Shore, noon
East Aurora/Holland at Medina, 1 p.m.
Silver Creek/For at JFK, 1:30 p.m.
Orchard Park at Hutch Tech, 2 p.m.
Clarence at Williamsville North, 2 p.m.
Cleveland Hill at Maryvale, 2 p.m.
Kenmore West at Lockport, 2 p.m.
Hamburg at Niagara Wheatfield, 2 p.m.
Fredonia vs. Burgard at Riverside, 2 p.m.
Sweet Home at Kenmore East, 7 p.m.
Williamsville South at Amherst, 7 p.m.
Clymer-Sherman-Panama at Pioneer, 7 p.m.
Lackawanna at Akron, 7 p.m.
Olean at V-Hornell, 7 p.m.
St. Mary's/Lancaster at Depew, 7 p.m.
Randolph at CV/Falconer, 7 p.m.
Catt/Little Valley @ Chautauqua Lake/Westfield/Brocton, 7 p.m.
Salamanca at All-Limestone, 7 p.m.
Get in the game with our Prep Sports Newsletter
Sent weekly directly to your inbox!