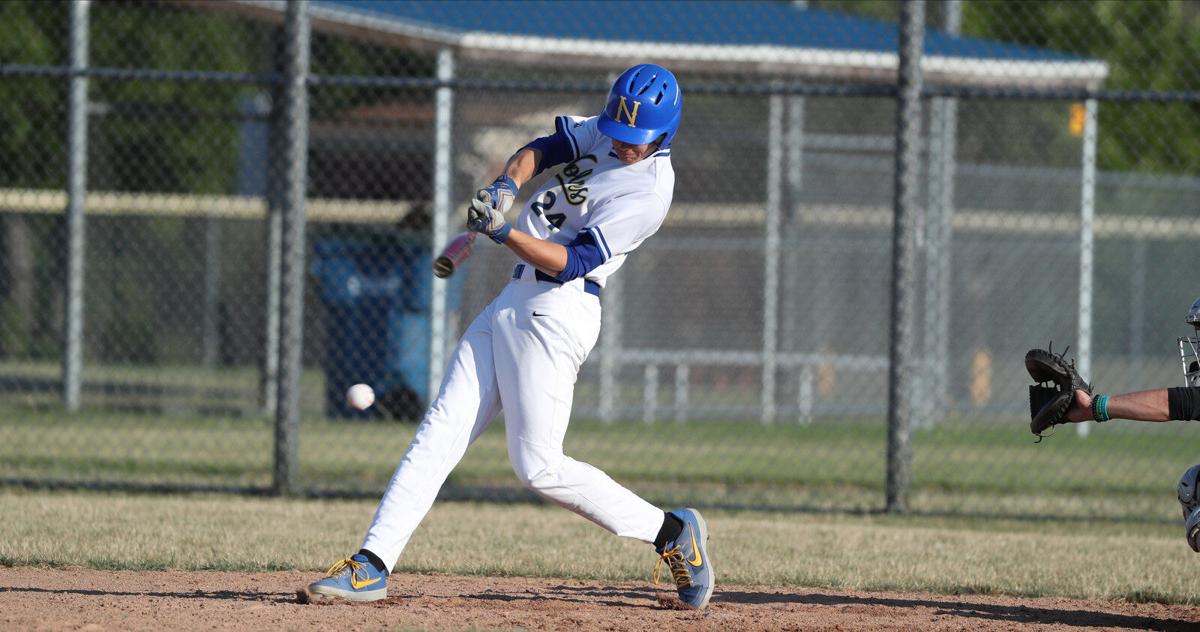 Baseball scouts will be watching Gavyn Boyle's every move this weekend when he travels back to the Future Games.
Entering his junior year at Royalton-Hartland, the 6-foot-2-inch, 185-pound left-handed hitter is ranked by Prep Baseball Report as the state's No. 2 outfielder and No. 11 overall prospect in the graduating class of 2022. 
Boyle has so far been recruited by schools in the Big East, Big 10, Atlantic 10, America East and Atlantic Sun. He declined to name his suitors, but Boyle said he plans to make a verbal commitment in early August.
"He's got two offers already and I'm pretty sure at least two more are coming real soon," said Jeff Ziemecki, who has guided Boyle's development though seven seasons in the Niagara Junior Thunderwolves program and helped initiate contacts with the colleges recruiting Boyle. "We've also talked to pro scouts about him."
More recruiting interest could follow Boyle's trip to Dubois, Pa., this weekend for the Northeast Future Games. He is the only local representative on the 25-player PBR New York 2022 roster competing with teams from six other states in the three-day showcase starting Sunday. 
Boyle is eager to take the field at the Future Games, even after the coronavirus pandemic and travel advisories forced PBR organizers to downsize and regionalize the event that normally brings teams from across the country to the sprawling LakePoint Sports complex in Emerson, Ga.
"It's a really nice atmosphere and a fun place to be," Boyle said. "You get to be a kid and just go play ball. You're talking to different kids from across the country, seeing how good these kids really are. It's good competition, trying to hit guys throwing 90-plus."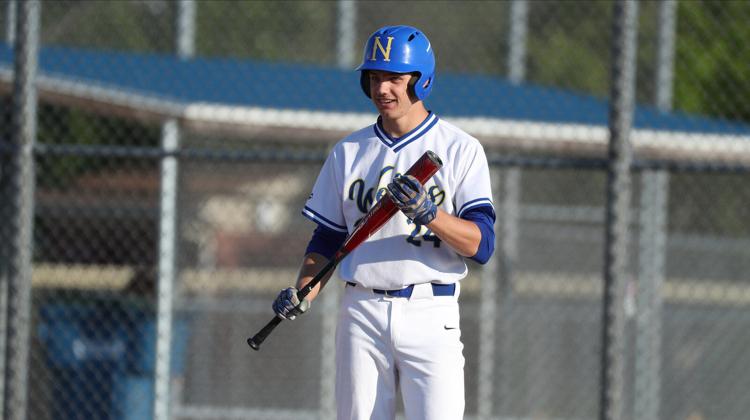 With NCAA restrictions on live recruiting this summer, game broadcasts will be made available to scouts and coaches via Synergy, according to the PBR website, along with performance data collected by Blast and Trackman services.
"This year is going to be different because of Covid," Boyle said. "Last year, there were 300 Division I coaches there. That's almost every school. This year, they'll be watching on live broadcast. And since the D-I coaches can't come out to watch us play this summer, this is the only way you can be seen. So you try to perform as best you can."
Boyle has been a top performer for Roy-Hart since joining the varsity in eighth grade. He started in left field and batted fifth in the order for a team that won the Section VI Class B championship and advanced to the state semifinals for the first time in Roy-Hart history. 
Before Boyle's blue-chip abilities gained wider appreciation from baseball scouts and college recruiters, Roy-Hart coach Mike Tarnowski wondered whether he could trust a middle-schooler to play such an important role on an experienced team with title hopes. 
A keen scouting eye made sure he recognized Boyle's potential. During spring training, Tarnowski invited an old teammate to work out with the Rams: Joe Polichetti, the all-state catcher for Dunkirk's back-to-back Section VI Class A title teams in 2007-08.
The 2018 Roy-Hart team was led by Jacob Bruning, the Niagara-Orleans League player of the year and all-state outfielder now pitching for Niagara University, and All-Western New York designated hitter Alex Xapsos. The lineup also featured Charlie Bruning, an All-WNY honorable mention as a junior who would make the first team in 2019.
But when Tarnowski asked which one of the Rams swung the bat best? "The eighth-grader," was Polichetti's response.
"A guy who knows baseball better than anybody I know could see it right away," Tarnowski said. "That goes to show how talented Gavyn is."
Tarnowski got a hearty chuckle from looking back on Boyle's eighth-grade batting average (.411), because it was discovered late in the season that he was having vision problems. "That's just ridiculous," he said.
With contact lenses in place, Boyle hit a bases loaded triple to give Roy-Hart an early lead in its regional playoff victory against Midlakes. 
"That was a really fun year," Boyle said. "It really helped my confidence being able to show what I could do as an eighth-grader playing for a top team in New York, from a small town going all the way to states."
Moving to centerfield and higher in the order as a freshman, Boyle batted .357 and was an N-O all-star for a Roy-Hart team that won the Class B-2 crown. 
Boyle broke out on the travel circuit last summer, Ziemecki said, moving up to the Junior Thunderwolves showcase team in midseason after dominating at the 15-under level. His performance at local scouting events earned him an invitation to the Future Games, and subsequent recruiting attention.
"He's got that rare combination of size and speed," Ziemecki said. "He's got legitimate power. He's our program's all-time home run leader and he's still got another year to play after this one. And he's got a very playable arm in the outfield."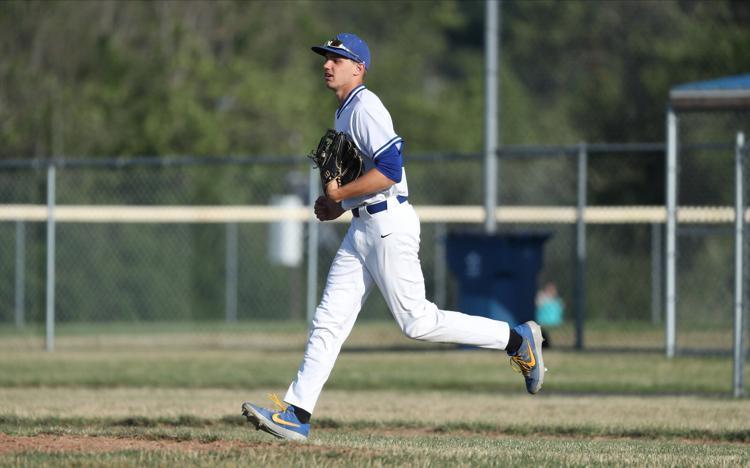 At the PBR New York State Games in Cortland earlier this month, Boyle hit a maximum exit velocity of 103 mph in batting practice, clocking in as the hardest hitter at the showcase.
"In your sophomore year hitting exit velos of 100-plus, that's outrageous," Tarnowski said.
Boyle's best 60-yard dash time (6.77 seconds), recorded in February at a PBR event, is another athletic attribute noted prominently in scouting reports.
"He runs like a gazelle," Tarnowski said. "He moves so effortlessly in the outfield. On a dead sprint, he covers five yards in one step."
Advanced evaluation metrics have taken on greater importance with college coaches reliant on virtual recruiting during the pandemic. Turning in fast times at a showcase event like the Future Games can accelerate a prospect's recruiting trajectory.
"My goal is to beat all my records, throwing, hitting and running," Boyle said. "And in the games, produce good quality at-bats. Hopefully get on base and steal some bags."
Boyle intends to evaluate his college options once he returns home to Gasport.
"Probably in the next week after Future Games, I'm looking to make my commitment," he said. "But it's still up in the air where that falls."
Get in the game with our Prep Sports Newsletter
Sent weekly directly to your inbox!