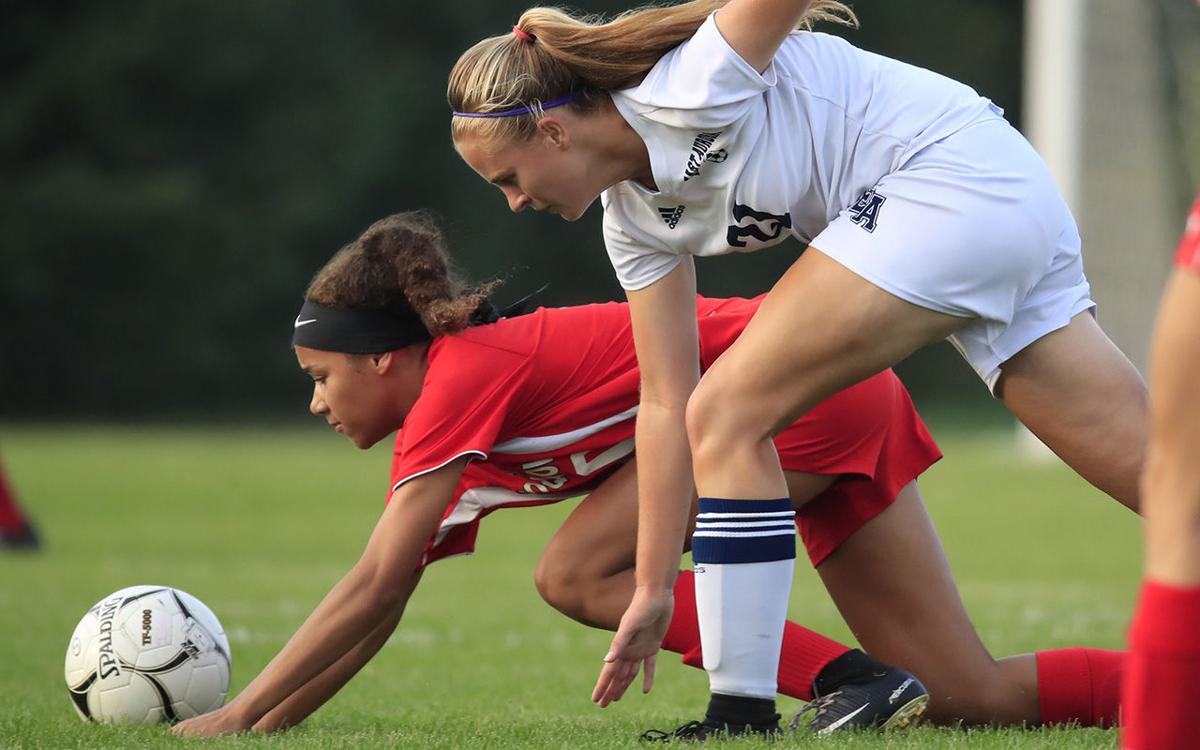 Will the scholastic fall sports seasons for soccer, field hockey, girls gymnastics, golf, girls tennis, cross country and girls swimming start as planned Monday or will there be another delay?
That should be determined during a Section VI Athletic Council meeting Wednesday with a decision announced by Thursday, according to Section VI Executive Committee President Brett Banker.
The Section VI Executive Committee met last Friday and announced a post-card ballot would be sent to all member schools regarding the reopening plan with the results to be reviewed during a portion of Wednesday's meeting.
Start options are believed to be this Monday; Sept. 28; or other – which likely would be the fall season II option in March.
The early returns seem interesting.
"Based on the results of the survey that the section sent to Erie 1 superintendents, I am cautiously optimistic," said Banker, who is also the longtime Ken-Ton Schools' athletic director. "That optimism comes from a survey return rate of over 85% and with 75% of those districts expressing their readiness to start in September."
The Buffalo Public Schools announced Tuesday afternoon the district has canceled the fall sports season due to the challenges associated with Covid-19.
Last month, Gov. Andrew Cuomo gave high school sports the green light to return Sept. 21 (nearly a month later than the fall season's original start date).
On Labor Day, the section sent surveys to all district superintendents regarding whether the state-approved Sept. 21 start date for fall sports was feasible. At the time, the forms included high-risk sports football, volleyball and competitive cheerleading, with five start options. Surveys were submitted before the New York State Public High School Athletic Association's decision to move high-risk fall sports to March 1.
Though early returns indicate most in Section VI seem to be in favor of starting in September, there are other considerations, given the vast geographic area the section includes.
"Section VI encompasses districts more than just Erie 1," Banker said. "The post-card ballot is necessary to allow our leaders from other regions within our group, the opportunity to weigh in.
"Leagues still have the option to move sports.  The downside is if you choose to move a sport to a nontraditional season and a section championship is still offered in the traditional season, your athletes may miss that opportunity. But I do know that the section and our leagues will take all of those scenarios in consideration.
Iroquois field hockey coach Pete Tonsoline said he believes he'll be coaching his first practice of the season Monday.
"I think we're going to be OK," Tonsoline said. "I don't think they can pull it off (fall sports) in March."
Niagara Falls Athletic Director Joe Contento said the Niagara Frontier League schools are all in favor of starting up Monday. 
"Just with the winter coming, we want to make sure we get in some games and the kids have a season," Contento said.
Get in the game with our Prep Sports Newsletter
Sent weekly directly to your inbox!