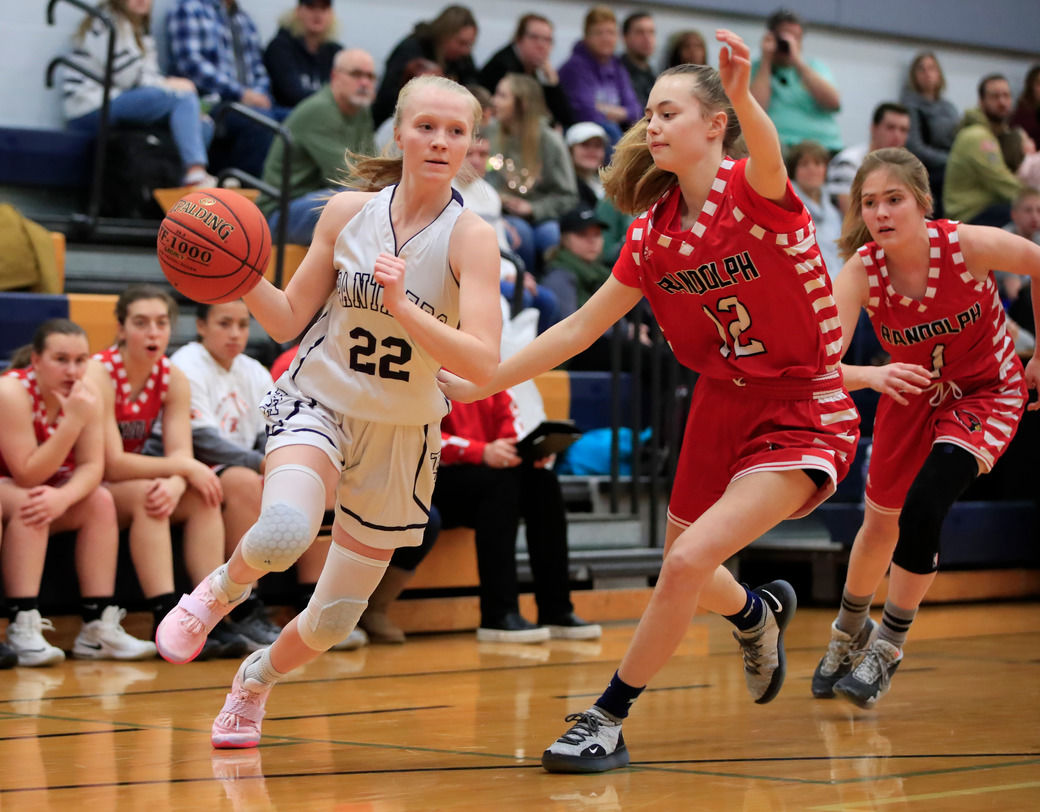 The 2019-20 high school sports year featured plenty of newsworthy events and athletic feats, including record-setting ones.
Normally, nothing would overshadow that, but an unforeseen pandemic that has dominated the headlines since March has proven otherwise. It's obvious what the top story is, but what about the rest of 2019-20 school year?
Here are the top 15 scholastic stories from the completed year, which was quite newsy despite the early finish. Other than the first item, Nos. 2-15 are listed in random order.
1. Coronavirus pandemic. Covid-19 brought the entire sports world to a stop, including high school sports, just when things were about to get very interesting.
It still has a grip on scholastic sports as the New York State Public High School Athletic Association formed a task force to address Covid-19's potential impact on the fall season.
Let's review. The virus led to the cancellation of the New York State Catholic High School Athletic Association, NYSPHSAA and Federation basketball tournaments. It brought a premature end to several winter sports state tournament events – including the boys hockey Final Four at LECOM Harborcenter. It brought spring sports to a halt after just four days of practice.
Let's not forget that St. Joe's basketball coach Gabe Michael was hospitalized and then placed in quarantine while recovering from coronavirus. He shared his experience of battling the virus, and how the hardest part of his fight was the "loneliness of it all."
"We preached all year about family and that there are certain things bigger than sports, so they all understand this is bigger than high school sports," Lancaster boys basketball coach John Otto said once the winter state playoffs were canceled.
2. Haskell shatters WNY scoring record. On Jan. 31, 2020, Danielle Haskell came into Franklinville's home game against Randolph needing 36 points to match the all-time Western New York points record held by former Randolph star and St. Bonaventure product Mckenna Maycock.
With Maycock in the stands and despite double- and triple-team efforts by the Cardinals, Haskell pours in a game-high 38 points to surpass Maycock's mark of 2,947 points. Haskell moved into No. 1 by hitting the first of two free throws with 1 minute, 30 seconds left in a 75-66 victory. In achieving the feat, Haskell became the fourth member of her legendary basketball family to hold the No. 1 spot on the scoring list – joining her aunt Laura Hughes and cousins Samantha Kopp and Joelle Connelly.
The 5-foot-8 Haskell didn't stop there as she became just the fourth female in state history to reach 3,000 career points. The future Canisius College Golden Griffin ended her career with 3,227 points, second all-time behind St. Johnsonville's Caryn Schoff (3,548).
3. All-American track and field athletes. Western New York has produced a lot of talented athletes over the years and the list became longer thanks to the feats of Orchard Park's Leah Pasqualetti and Lancaster's Natalia Surdej. Both earned New Balance All-American honors for their respective indoor seasons to remember.
Pasqualetti, a senior who will attend Kent State, broke the 15-year-old state record in the pole vault previously set by Lancaster's Mary Saxer when she cleared 14 feet, 3 inches during the Groundhog Invitational in February at Houghton College. That ranks as the nation's fifth best scholastic indoor vault in history. She captured her second straight Federation championship.
Surdej, meanwhile, earned All-American honors in the weight throw. The three-time Section VI champion placed second at the Federation meet for the second year in a row to LSU-bound Monique Hardy of Webster. Surdej, a junior whose best throw of 58-3.5 came at sectionals, set the New Balance Games meet record last January with a throw of 58-0.25. She won the Federation title in the shot put.
4. DeBerry picks UConn. On Nov. 8, 2019, Williamsville South junior Amari DeBerry, the fifth-ranked prospect in the country for Class of 2021 graduates, decided there's no need to prolong her recruiting courtship. With scholarship offers from a who's who of top Division I women's basketball programs in hand, DeBerry committed to perhaps the greatest one of them all in Geno Auriemma-led University of Connecticut.
"I feel he's the type of coach who will push me to be the best player I can be," said DeBerry, a five-star recruit, for her reason to accept Auriemma's offer to be a Husky.
With the college decision no longer weighing on her mind, DeBerry responded by having the best season of her scholastic career. The fifth-year starter earned Sister Maria Pares Buffalo News Player of the Year honors for the first time.
5. Gayle reeling in the offers. Roddy Gayle proved before the start of the season that if you have elite talent, college coaches will find you, and the Lewiston-Porter sophomore has proven the adage as truth during the current pandemic with AAU basketball on pause.
At last count, Gayle was up to 19 offers, reeling in seven since late March as the newest suitors include Ohio State, Georgetown, UConn, Marquette and Xavier. Gayle, a four-star recruit and two-time first team All-WNY pick, received offers from Alabama, Oklahoma, Wake Forest, Syracuse and Georgia before the start of the scholastic season.
6. Drought ends for Lancaster hoops. During a year in which Lancaster celebrated its 100th season of football, it's fitting that lads with ties to that championship outfit played roles in helping the boys basketball team win its first sectional title since 1959 on March 7, 2020. Lancaster 49, Orchard Park 40.
Legends quarterback Gianluca Fulciniti led the winners with 18 points. Fellow QB Jason Mansell added eight points and had a huge assist on a back-breaking 3-pointer by Trevor Reformat late in the fourth quarter. Conor Mahony, a two-time first team All-WNY pick in football, had just two points but played tough interior defense for Otto's crew.
7. Girls Hockey Fed turns 10. The Western New York Girls Varsity Federation celebrated its 10th season, and it was one of the league's most competitive and exciting campaigns. It ended with Williamsville winning Federation and Section VI playoff championships.
The anniversary season began with ceremonial faceoffs before opening games that included many of the parents whose efforts led to the formation of the girls league. It included a 15-game winning streak by sectional runner-up Lancaster-Iroquois-Depew. It ended with Williamsville's attempt at winning back-to-back state championships getting stymied by sizzling goaltending during a 1-0 loss in the final to Section III champion Clinton.
8. McKinley gets tough win over Ken West. This was a most unusual spat that began Sept. 13, 2019 and ended when the two football teams finally met Tuesday, Oct. 1 at Dingboom Field at Riverside High on short rest with McKinley winning, 38-6.
The originally scheduled Week Two contest between the teams, along with the Sept. 14 junior varsity clash between the two schools, was called off because of a message that circulated on Snapchat. Ken-Ton spokesman Patrick Fanelli said that the message allegedly threatened violence to someone who was suspected of being the shooter in a homicide over the summer and was expected to be at the football game. Buffalo officials wanted the game declared a forfeit victory for McKinley because it said the decision to call off the game was not mutual. Section VI then intervened and ordered the game to be made up only for Buffalo Public Schools to unsuccessfully appeal the verdict twice before playing on short rest.
9. Football scheduling controversy. On Jan. 20, the Section VI Executive Committee decided to grant an appeal by the Buffalo Public Schools to temporarily hold off on changing the format for scheduling football games that would have taken effect in 2020.
The Section VI Football Alliance for decades has handled the scheduling and division alignments for the area's public-school teams, but earlier in January voted to shift those responsibilities back to the respective leagues within the federation. By doing that, the federation hoped to cut down on team travel, help reignite old rivalries and maybe increase attendance with familiar foes on the schedule each year, among other things.
The problem is that the city's five football programs are without a league. The district disbanded its 105-year-old Harvard Cup league 10 years ago so it could join Section VI to compete in state playoffs and championships. The changes in all likelihood would have prevented city teams from playing suburban ones on a consistent basis, leading to cries of racial injustice and discrimination from the community.
The BPS schools had their reasons for not liking the switch. So too did the small schools in the Southern Tier, except they had safety concerns about mixing Class B, C and D schools in the same divisions.
10. CSP football repeat. On Nov. 29, 2019, Clymer/Sherman/Panama routed VII-Moriah, 47-6, to repeat as NYSPHSAA Class D champion. While a well-prepared Wolfpack team won the final with ease, the path to becoming just the sixth Section VI team to win consecutive state championships wasn't a walk in the park.
A CSP team featuring several returning skilled players, including All-WNY picks Cam Barmore and Gerrit Hinsdale, but learning-on-the-fly linemen dropped a Week Three contest at Franklinville/Elllicottville. The team bounced back big time, closing on a nine-game winning streak. The Wolfpack's final four wins came against teams that averaged 31 points per game. They yielded a total of 48 points in those games, including a come-from-behind 28-27 win over IV-Tioga in the state semifinal.
11. Miracle in Williamsville. Folks came to see Williamsville East visit Williamsville North for the Five Guys Tournament title on Dec. 28, 2019. Instead, they witnessed a miracle, as medical personnel at the game saved the life of Greater Buffalo Sports Hall of Famer and boys basketball official Benjamin Bluman.
Bluman collapsed underneath the basket as the play went the opposite direction, hitting the floor with a thud with what he later said was an electrical glitch not a heart attack. Nonetheless, his heart stopped. Two doctors and two nurses rushed from the stands to work on him for 15 minutes, using mouth-to-mouth resuscitation, CPR and a defibrillator. After being zapped with the defibrillator a third time, Bluman went from lifeless to regaining a pulse. He thanked them a few weeks later after a Williamsville East game. He did it again when North honored Jeffery Neu, Heidi Neu, Ray Ogra and Takesha Leonard for their efforts Feb. 4 before the resumption of the suspended Will East-Will North basketball game.
12. Grand Island runs the table. Vikings boys volleyball coach Bill Schultz's team did something no other program in school history achieved when it completed a 23-0 season by capturing the state Class A championship on Nov. 23, 2019. Grand Island did it by sweeping Section III champion Jamesville-Dewitt 25-12, 25-16, 25-11.
"It's blown my mind," said junior outside hitter Billy Wieberg, who was named the tournament's Most Valuable Player. "I can't get over the fact that we won states. It's so big that it's crazy."
Believe it. The talented and hard-working Vikings did it by beating all comers, including perennial Monsignor Martin champion Canisius. Grand Island won three in-season tournaments, its own along with Clarence and Orchard Park.
13. St. Joe's hockey pays the price. On March 4, three days after St. Joe's had repeated as Niagara Cup playoff champion and earned a shot at defending its state Catholic championship – its season-long goal, school officials announced the team was forfeiting its right to play for the title. That's because an internal investigation revealed several players violated the school's code of conduct during an incident that took place off school property. Instead, the team the Marauders beat for the Niagara Cup, St. Mary's, represented the Monsignor Martin in the state final and won the championship.
14. Park boys basketball. The Park School declared its independence from the Monsignor Martin High School Athletic Association on Oct. 22, 2019 in response to losing an appeal to get senior John Ese Orogun eligible for the season after he returned to Park following a year of prep school. Though the Pioneers compiled a challenging schedule, they played most of their games on the road – making  just nine appearances in Western New York out of 24 games.  They wound up being declared ineligible for the New York State Alliance of Independent Schools Tournament for still unspecified reasons from the NYSAIS or Park. The NYSAIS cited privacy law for not giving a reason. Park officials didn't return messages left for them.
15. Williamsille East girls soccer. This should have been the first indicator that the 2019-20 high school sports year was going to be unlike any other. After a 4-0-1 start, a team that looked like it could make a run to the state Final Four came to a shocking halt. The school district made the decision to stop the Flames' season after an internal investigation found that 13 team members violated the district's interscholastic athletic contract during an incident that took place off school property and outside of school hours.
"We regret the need to take this action but our investigation showed that a number of team members engaged in behavior that clearly violated the athletic contract," said Superintendent Dr. Scott Martzloff.
Student athletes and their parents sign an athletic contract agreeing to a code of conduct that extends to a player's behavior outside of school during the athletic season. Violations to the agreement result in immediate suspension from practice and competition for five weeks.
It worked out that the regular season ended before the suspensions, resulting in the decision to scrap the campaign.
Get in the game with our Prep Sports Newsletter
Sent weekly directly to your inbox!