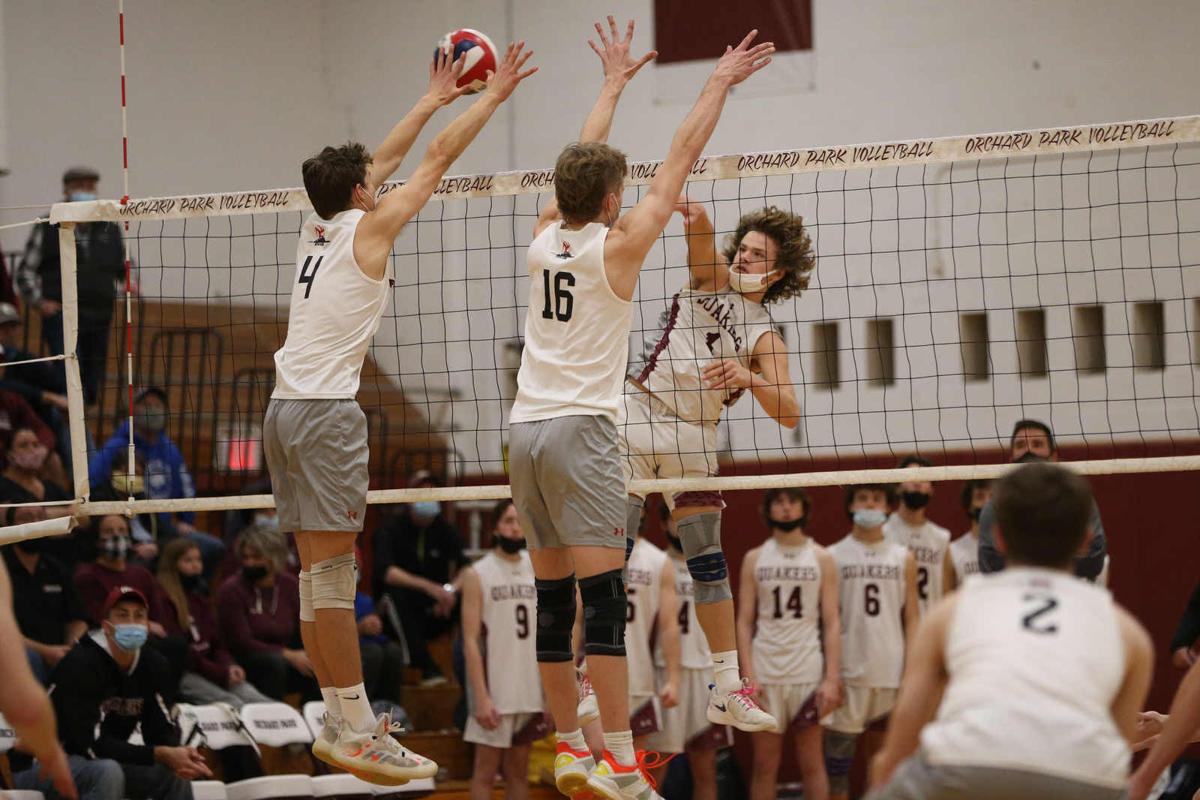 The two Section VI boys volleyball champions saw their playoff runs come to an end Saturday as West Seneca West and Orchard Park lost in the Far West Regionals at Orchard Park. 
West Seneca West lost to Section V champion Spencerport in five sets in Division 2 and Orchard Park lost to Penfield in four in Division 1. 
West Seneca West lost the first set 25-19 after rebounding from an early deficit to take a late lead. The Indians won the second set 25-20 and the third set 25-22. However, the favored Rangers stormed back, earning a 25-23 win in the fourth set and taking the fifth set 15-13.
"We had nothing to lose," West Seneca West coach Brett Widman said. "Our kids just played their hearts out. They knew that they were the underdog, but I have to be honest: Watching this game, I don't see how we were the underdog. We were just as good. It was a coin-flip match."
Bennett Petrik led the Indians with 15 kills, while Duncan Tenhagen had 12. Noah Petrik had five aces.
"Every single guy gave 100%. Nobody dogged it; nobody gave up," Widman said.
In the second game of the day, Orchard Park took its lone win in the second set with a 25-19 victory. The Quakers narrowly lost the first and third sets by 26-24 scores. Orchard Park scored when it needed to in late-game situations, but just was never able to finish it off. They fell 25-19 in the fourth set.
"Both sides prepped. Both sides did their homework. We all knew what each other was going to do, it was just a matter of who was going to stop who more and Penfield got the best of us," Orchard Park coach Rick Albano said. "I'm just really proud of my guys."
Kyle Zelasko led the Quakers with 21 kills, while Matt Sion had nine.
Despite facing a Penfield team that is believed to be the favorite to win the state title this year, Orchard Park was given a boost by the fact that they were able to have a home game with a large student section.
"I think that was huge, it was really cool," Albano said. "We were fortunate enough to win out sectionals, and we got to play a home game, which definitely played a little bit to our favor."
Spencerport and Penfield advance to the New York State Public High School Athletic Association tournament Nov. 20 at the Albany Capital Center.