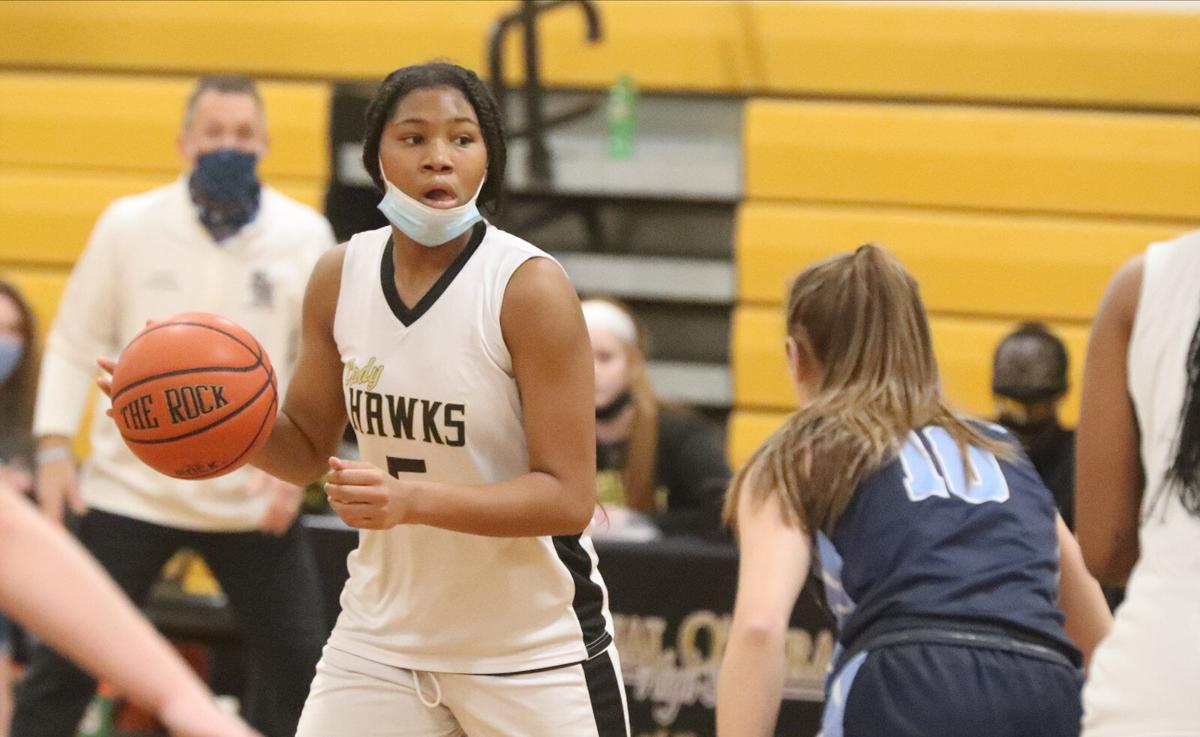 Here is the All-Western New York girls basketball first team as selected by The Buffalo News with input from area coaches and talent evaluators. 
Cardinal O'Hara: 5-11 senior guard
PPG: 18.2 Reb.: 8.1 Ast.: 4.5 Steals: 4.6
Repeat first-team selection played big in clutch situations and dominated at both ends of the floor in helping the Hawks run the table en route to winning their eighth straight Monsignor Martin championship. MVP of Monsignor Martin final. She led O'Hara in points, assists, rebounds and steals. She ranked third in the area and fifth in the state in steals.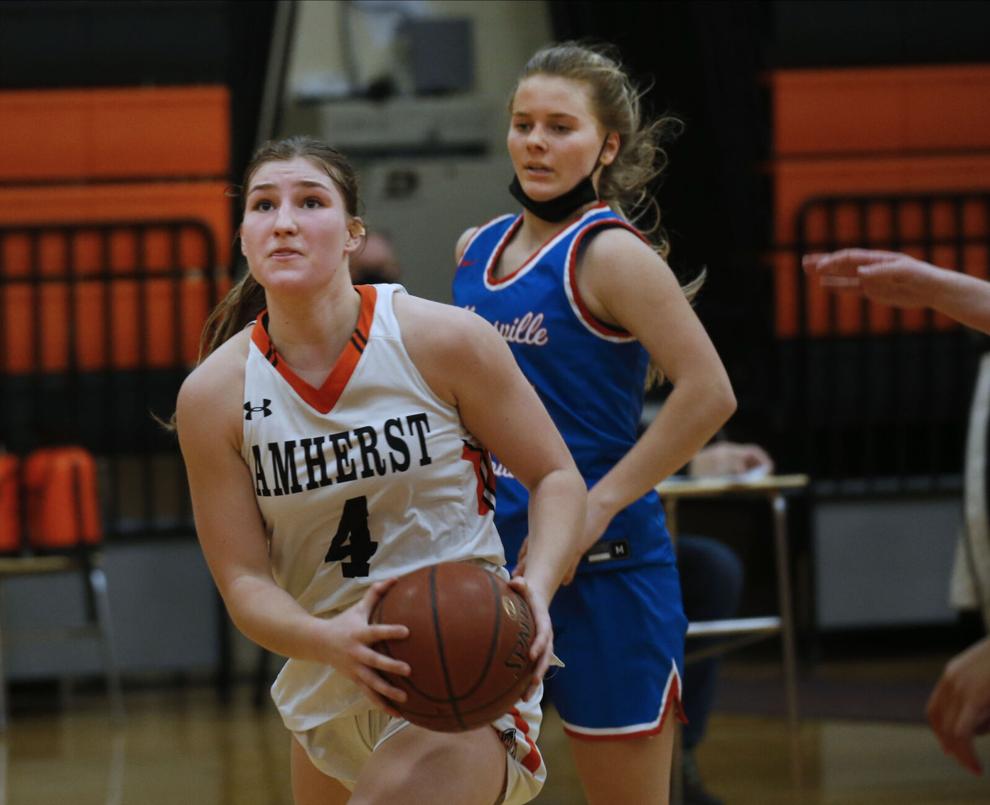 Amherst: 5-10 senior guard
PPG: 20.9 Reb.: 6.0 Ast.: 3.6
Binghamton signee and one of the most dangerous shooters in the area, she holds program record for career 3-pointers with 224. She scored 18 points in Class A-2 title-game win over Iroquois. In marquee nonleague games against St. Mary's and Cardinal O'Hara, Wanzer averaged 25 points. Broke older sister Claire's record for most points in school history (male or female) with 1,710.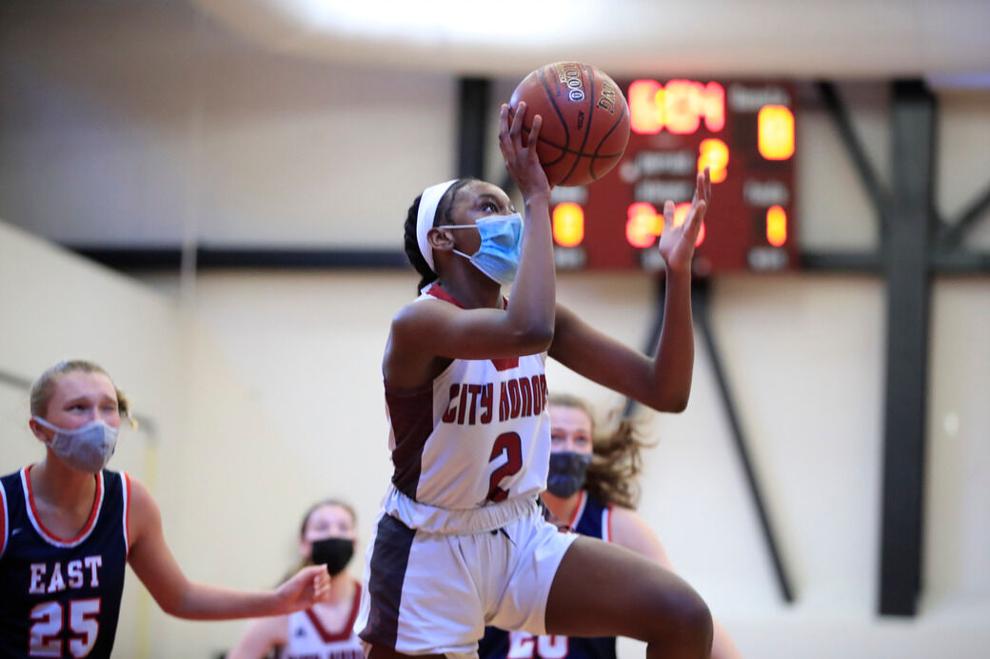 City Honors: 6-2 senior forward
PPG: 27.4 Reb.: 12.1 Steals: 3.7
The decision to let teams play during this pandemic enabled Wood to not only break the Canisius Cup record for career points but become first Buffalo Public Schools player to eclipse 2,000. Wood finished with the top scoring average in the area. Coach Kristin Juergens called the Temple signee a complete player in helping Lady Centaurs win 36 of 38 games the past two seasons. Tied for 11th on the all-time Western New York career scoring list with 2,119 points.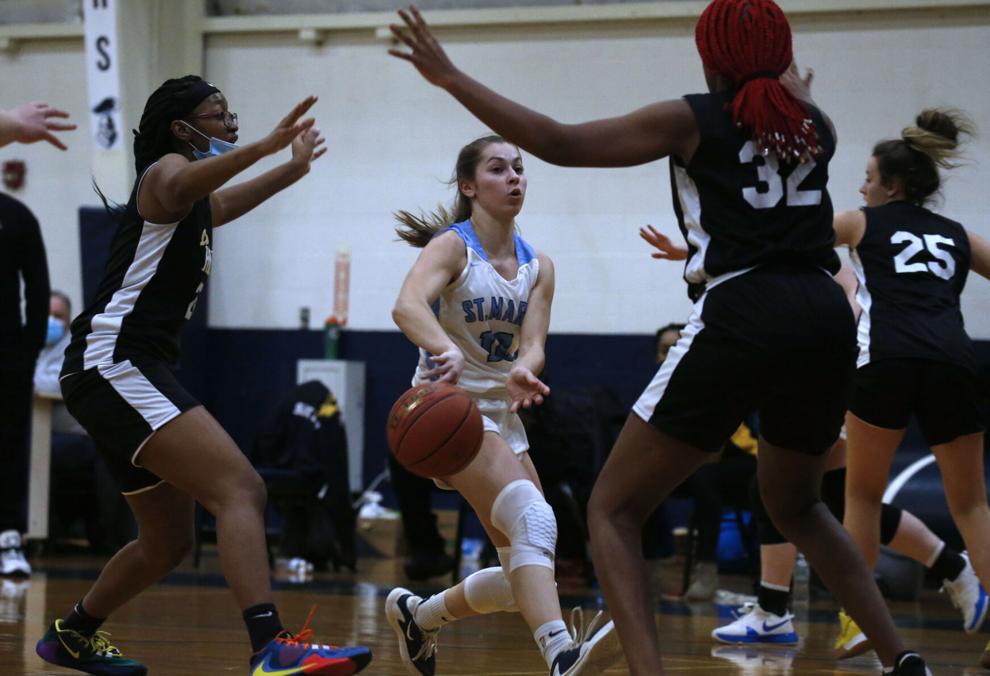 St. Mary's: 5-8 junior guard
PPG: 24.6 Ast.: 7.4 Reb: 7.0 Steals: 4.3
The Monsignor Martin Player of the Year earns her third straight first-team selection following a season in which she helped the playoff runner-up Lancers post a 12-3 record. Ciezki shot 50% from the floor. She scored a season-high 34 points in a win over Our Lady of Mercy and delivered 32-point efforts in triumphs over Amherst and Williamsville South. She currently has 1,370 points.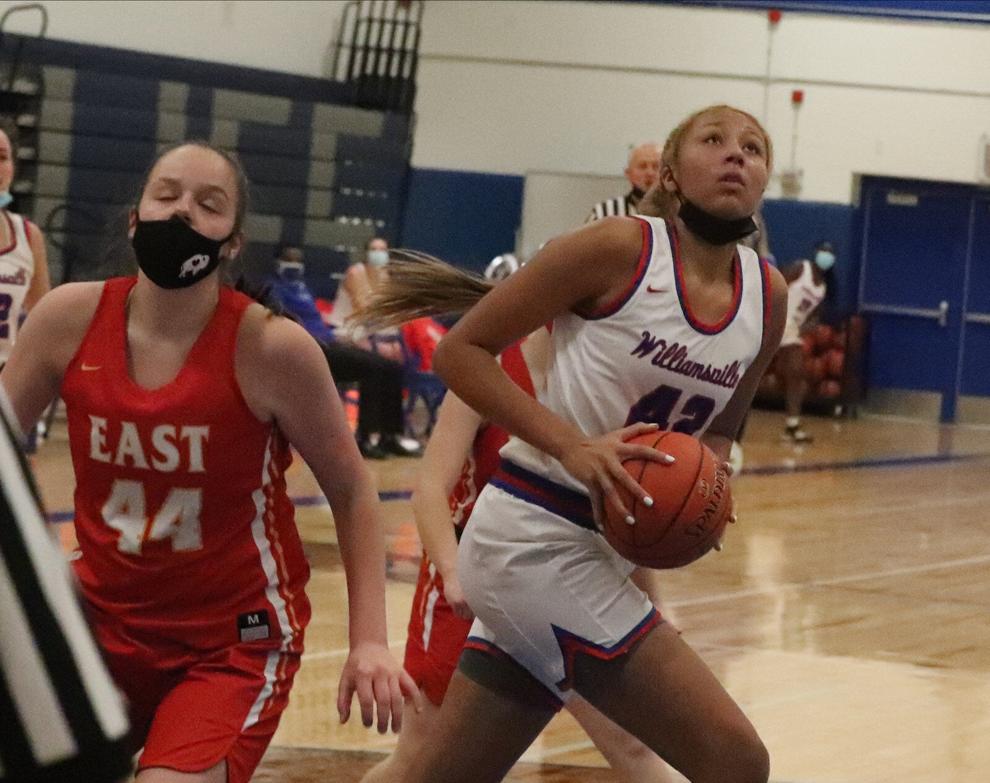 Williamsville South: 6-5 senior forward
PPG: 19.2 Reb.: 9.2 Ast.: 2.3 Blocks: 3.3
One of the greatest talents produced in the area. The 2019-20 Sister Maria Pares Player of the Year is believed to be the first four-time first-team selection in All-WNY history. An intimidating defender in the paint, the UConn signee and McDonald's All-American joined rare company when she scored her 2,000th career point in win over Williamsville East. DeBerry finishes with 2,144 points, good for 10th on the all-time WNY list.