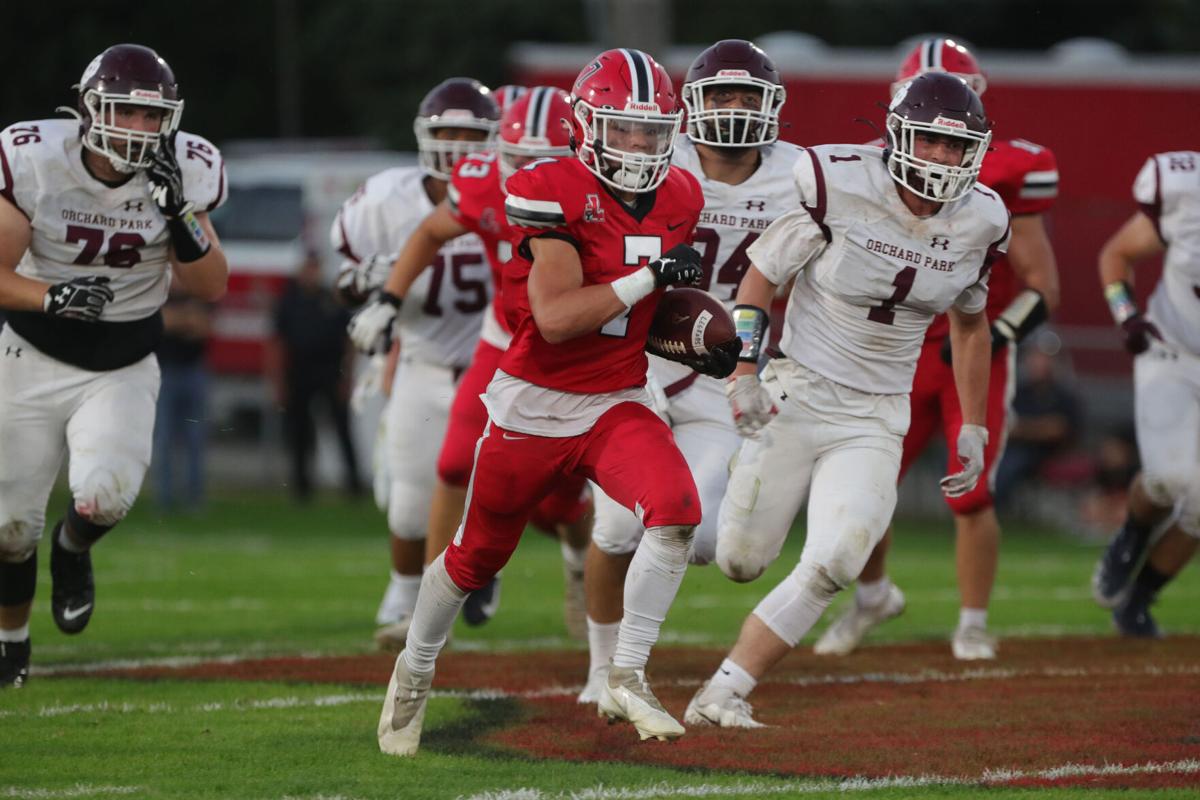 The Lancaster Legends only had six possessions Friday night. They still managed to score 28 points.
That total was more than enough for the five-time defending Section VI Class AA champions, who played their version of keep away and once again got the better of old friend Orchard Park.
Lancaster scored on its first four drives, and the defense put the clamps on the Quakers' offense during a 28-6 victory on a warm, pleasant night before more than 2,000 fans at Foyle/Kling Field.
No more Jason Mansell, no problem for the unbeaten Legends.
Lancaster still has a fundamentally sound offensive line that once again plowed the road for its running backs to thrive in a big game.
The five-man line of Jake Sarnowski, Ian Behrens, Andrew Miller, Tommy Carlsen and Dylan Wopperer helped the Legends amass 250 of the team's 280 total yards on the ground. Micah Harry led the winners with 161 yards on 31 carries. Jakob Zimmerman played a sound game on both sides of the ball, rushing 16 times for 72 yards and three short touchdowns.
"Our offense has evolved over the last couple years," sixth-year Lancaster coach Eric Rupp said. "We used to be four-wide when we had the Mansell brothers (Ryan and Jason at quarterback), Max Giordano and L.G. Castillo and were throwing it all over the place. I think a good coaching staff evolves their scheme to what they have. We have a very good line and two good running backs. That's the strength of our team."
Lancaster punted just once, and its last drive stalled at OP's 7 with under a minute left. The Legends yielded minus-1 yard rushing and held the Quakers to 177 total yards.
The Legends improved to 3-0 overall, 2-0 in the division. But Rupp said Friday was their first true test after opening with wins over Class A-school Lockport and winless Hutch-Tech.
That said, Lancaster passed with flying colors.
"It was a total team effort," Rupp said. "We knew coming into this game we had to shorten it. I think Ben Gocella and Dylan Evans (of Orchard Park) are two of the premier players in Western New York so we wanted to do what we do best which is run the football. Defensively, the coaches brought a lot of pressure."
Mike Sells and Zimmerman each had 2.0 sacks in the win.
Perhaps OP's best drive may have been its first of the game. The Legends dialed up the pressure, sacking junior quarterback Gocella three times before the Quakers' drive stalled at Lancaster's 24.
The Legends responded by taking their first possession to the end zone in eight plays in 3 minutes, 18 seconds. Zimmerman scored on a 3 yard run after Harry accumulated most of the yards, including a 49-yard burst down the right side that got Lancaster to OP's 10.
OP's second drive ended with a punt on fourth-and-9 that was downed inside the Legends' 20. However, Lancaster ran into the kicker – a 5-yard penalty. Instead of attempting to punt again or go for it, the Quakers took the results of the play.
It almost worked, as they seemingly forced a three-and-out, except on fourth-and-2 at its own 27 Lancaster drew the Quakers offsides to keep the drive alive.
It ended with 6 seconds left on the clock before halftime as Zimmerman banged it in from the 1 to cap a 21-play drive that ate 8:26.
"I knew if we could possess the ball the rest of the quarter, we were getting the ball to start the second half," Rupp said. "I thought that was our opportunity to take control of the game and we did."
"This was our statement game as a team," Zimmerman said. "It's all about the O-line. … Great game."
Lancaster made it 21-0 on the first drive of the third quarter as Zimmerman scored on a 2-yard run on fourth down to cap a 14-play drive that went 63 yards.
Quarterback Noah Kimble scored on a 10-yard keeper early in the fourth quarter on a possession set up by an interception by David Santos-Larosa.
Simon Boncaldo scored on a 1-yard run midway through the fourth to account for OP's points.
Photos: Lancaster defeats Orchard Park 28-6 in high school football action
Lancaster defeats Orchard Park, 28-6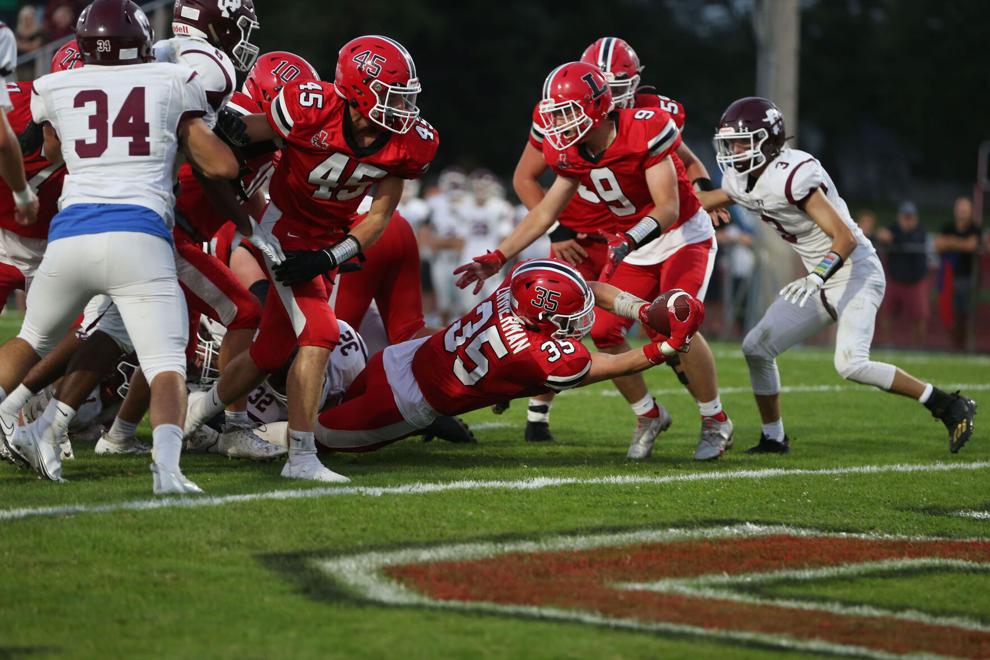 Lancaster defeats Orchard Park, 28-6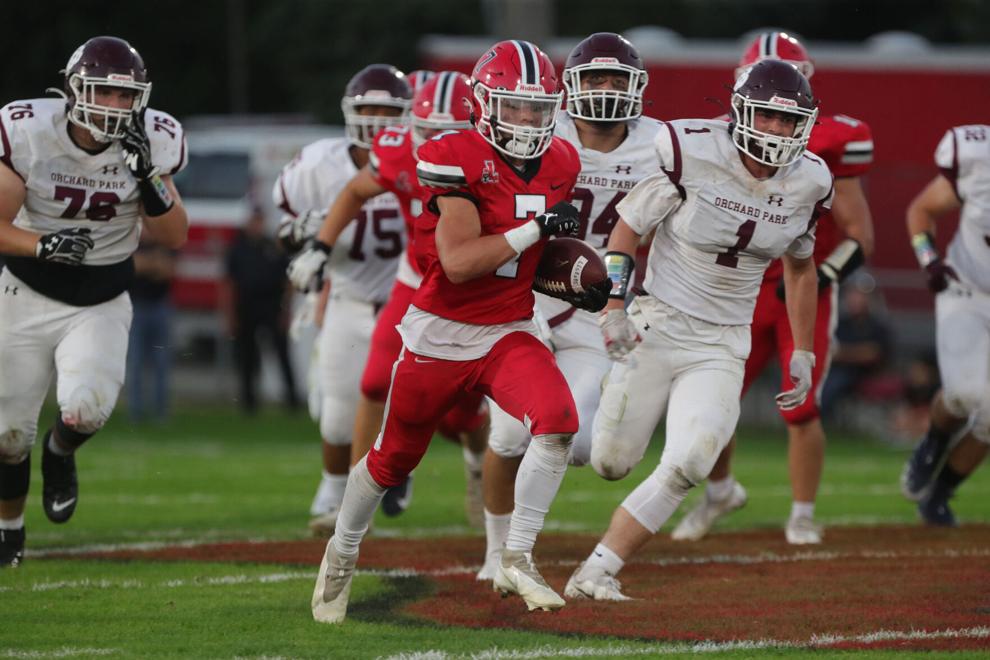 Lancaster defeats Orchard Park, 28-6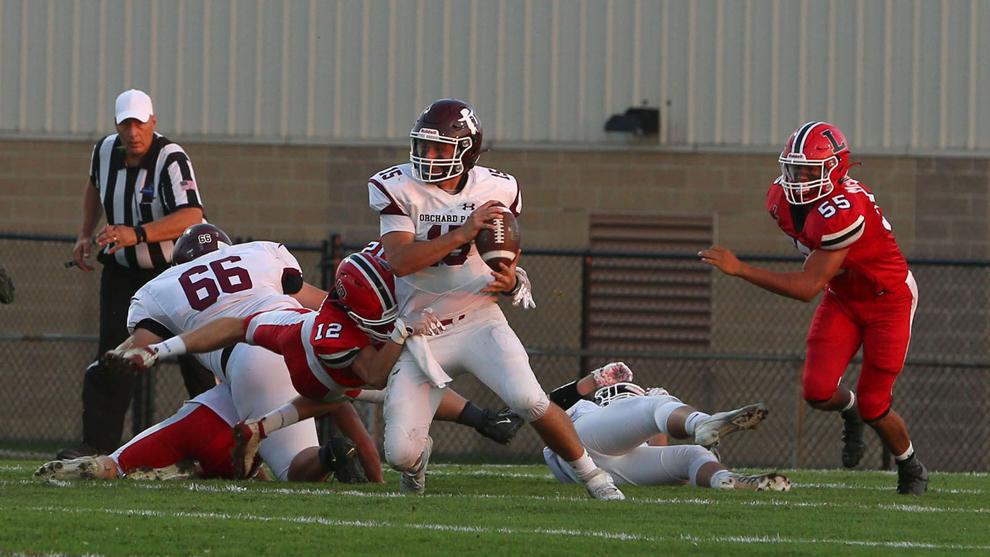 Lancaster defeats Orchard Park, 28-6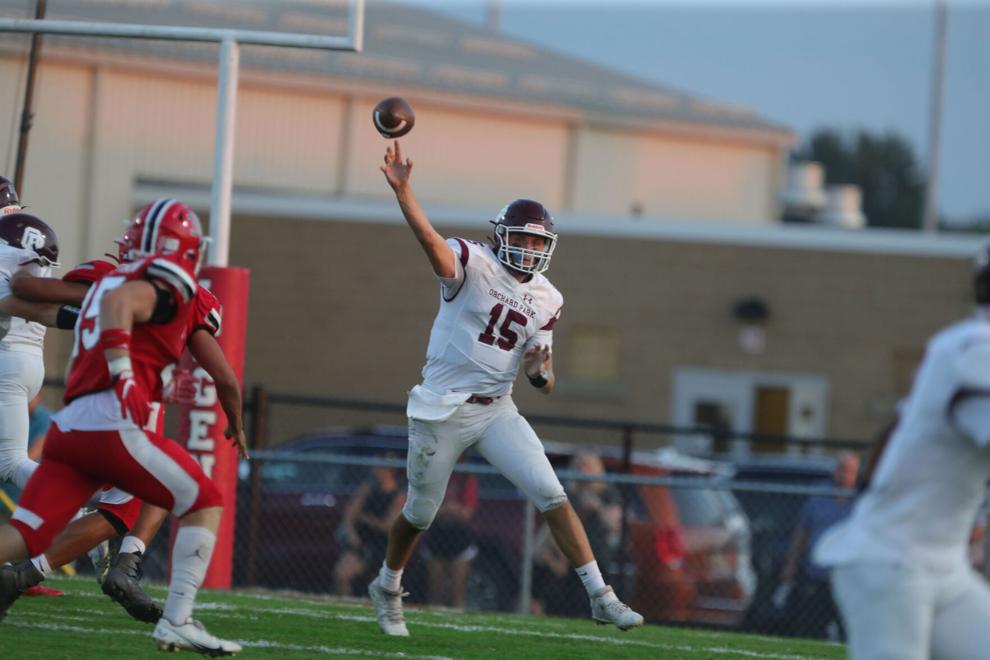 Lancaster defeats Orchard Park, 28-6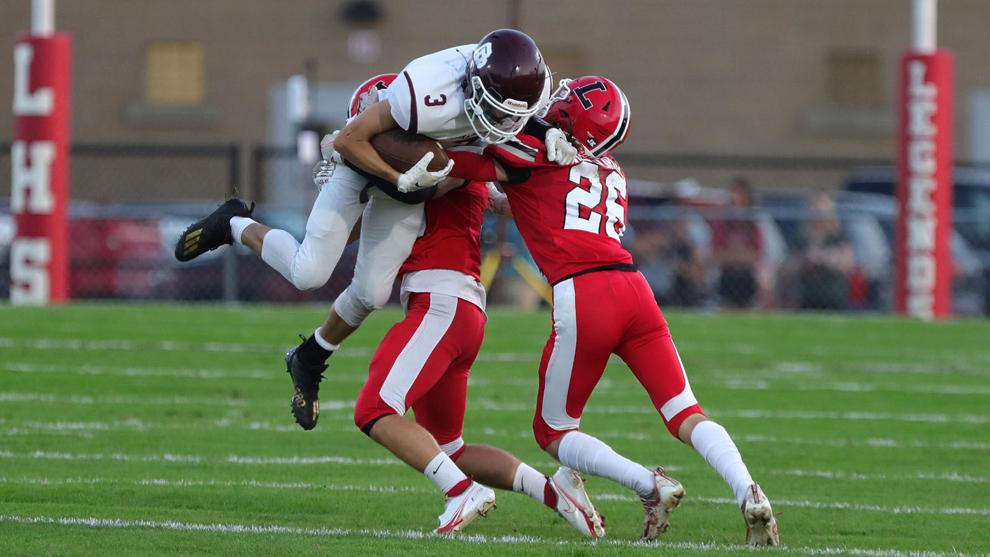 Lancaster defeats Orchard Park, 28-6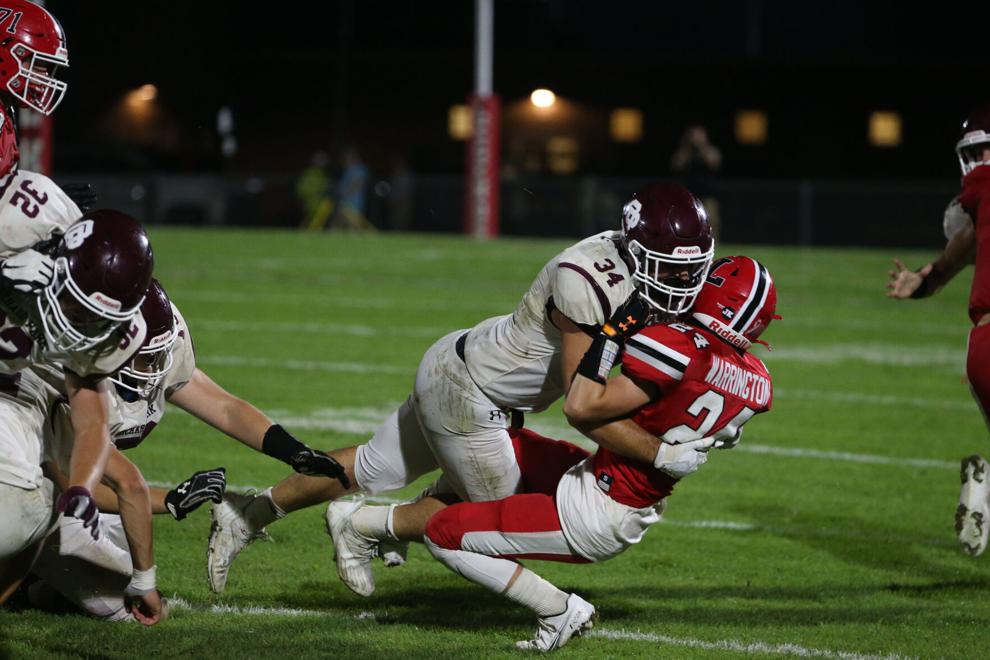 Lancaster defeats Orchard Park, 28-6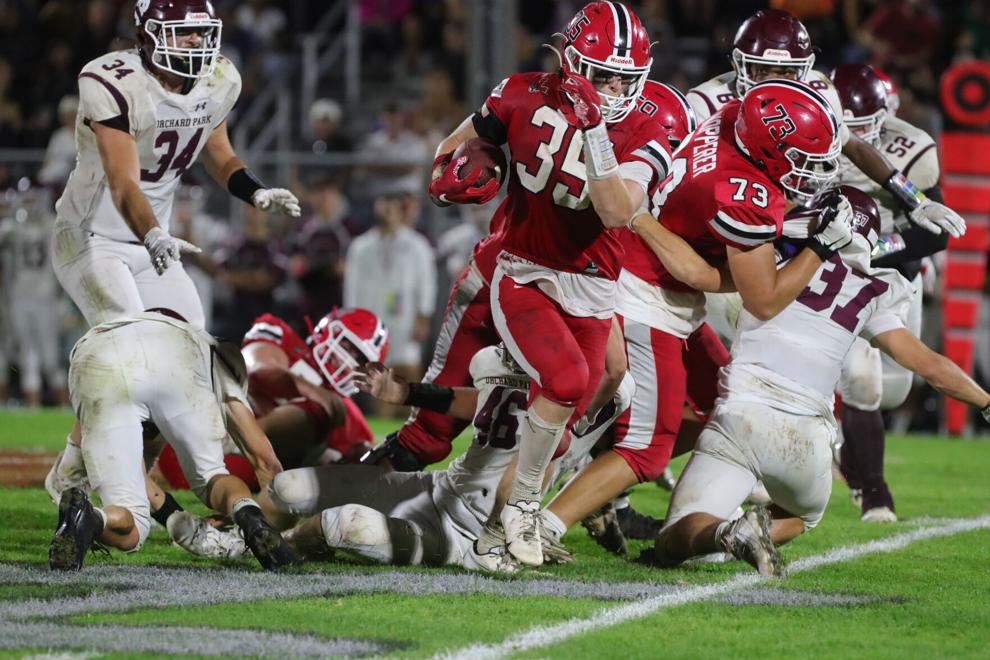 Lancaster defeats Orchard Park, 28-6