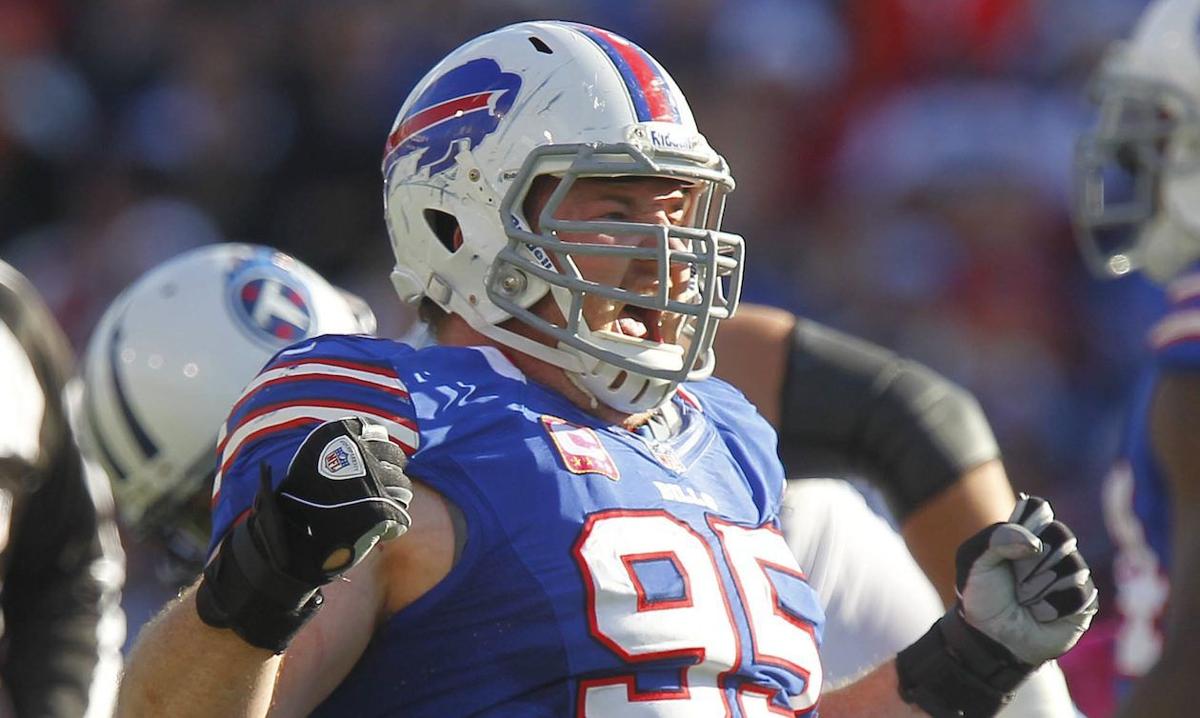 Buffalo Bills great Kyle Williams and legendary basketball coach John Beilein are among the new, 12-member class for the Greater Buffalo Sports Hall of Fame.
The 2021 class will be the 31st to be inducted into the Hall of Fame since its inception in 1991 and brings total membership to 364. The class will be officially inducted at a dinner on Oct. 14 at the Buffalo Niagara Convention Center.
Two others from the major professional sports arena are among the inductees. They are former Buffalo Sabres defenseman and longtime beloved Sabres broadcaster Mike Robitaille, along with late Bills General Manager John Butler.
Williams, 38, made six Pro Bowls in a 13-year Bills career that ended in 2018. Beilein, 68, has more than 850 wins as a basketball coach in a career that started at Newfane High School and continued to Erie Community College, LeMoyne and Canisius College. Beilein led Michigan to Final Fours in 2013 and 2018.
Robitaille played in 382 NHL games for four teams, including the Sabres from 1971 to '75. He was an analyst on Sabres broadcasts from 1989 to 2014. Butler, who died in 2003, helped build the Bills' 1990s dynasty first as personnel director then as general manager from 1993 to 2000.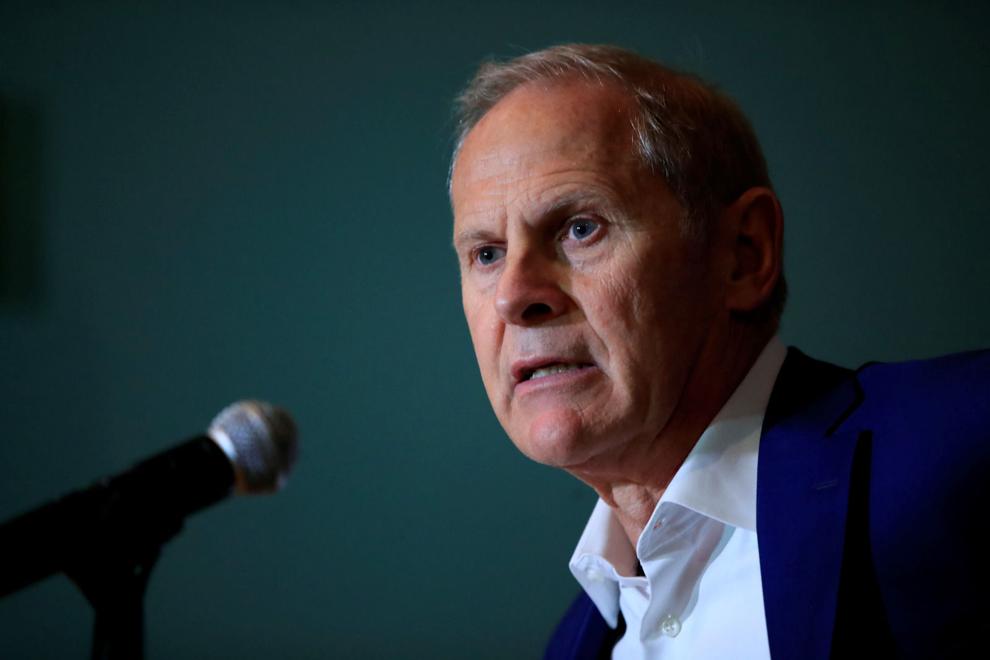 The other members of the class are:
• Angela Coniglio, deceased, a four-sport star at Amherst High School. She went on to star in soccer at Nazareth College, and played professionally. She's in the Nazareth athletics hall of fame.
• Deborah Dourlain, a record-setting swimmer at Orchard Park High School who went on to Division I success at Bowling Green and then earned Division III All-America honors at Rochester Institute of Technology. She also has had a distinguished career as an official in both softball and swimming.
• Gerry Gentner, deceased, who coached Williamsville South to three state championships in softball. He started his coaching career at Hamburg, leading it to a section boys soccer title. He compiled a 259-65 record as Williamsville South softball coach.
• Julie Gentner Murphy, the daughter of Gerry. She was a multisport All-Western New York athlete from Williamsville South who went on to become an All-American in both field hockey and softball at Cortland State. She coached softball alongside her father and then took over as Williamsville South head coach, earning a state title in 2014. She's also a four-time Buffalo District golf player of the year.
• Ron Moscati, a Niagara Falls native who had an award-winning career as a photographer for both the Buffalo Courier-Express and The Buffalo News. A Moscati photo served as the inspiration for the statue of the Sabres' French Connection, which sits outside KeyBank Center.
• William Russell, deceased, a youth hockey pioneer, director, coach and administrator from Bennett High School.
• Lamar Smith, the greatest sprinter Western New York ever produced, who starred at Bennett High School then went on to set records at Alabama and Buffalo State. Smith's 100-meter time of 10.64 seconds still stands after 40 years, the longest-held record on the books for boys or girls in Western New York track and field. His 200-meter record still stands after 39 years.
• Pete Tonsoline, one of the winningest coaches in New York State high school history, with more than 1,500 victories, most of them at Iroquois. Tonsoline has more than 400 wins as a field hockey coach, more than 700 as an ice hockey coach and almost 400 in softball.
Meanwhile, the 1958 University at Buffalo football team will be the "2021 Spotlight Team" at the induction ceremony. The Bulls finished 8-1 in '58, won the Lambert Cup and declined an invitation to the Tangerine Bowl when the bowl committee denied two Black members of the team from competing.
For additional information on the Greater Buffalo Sports Hall of Fame, go to www.gbshof.com.