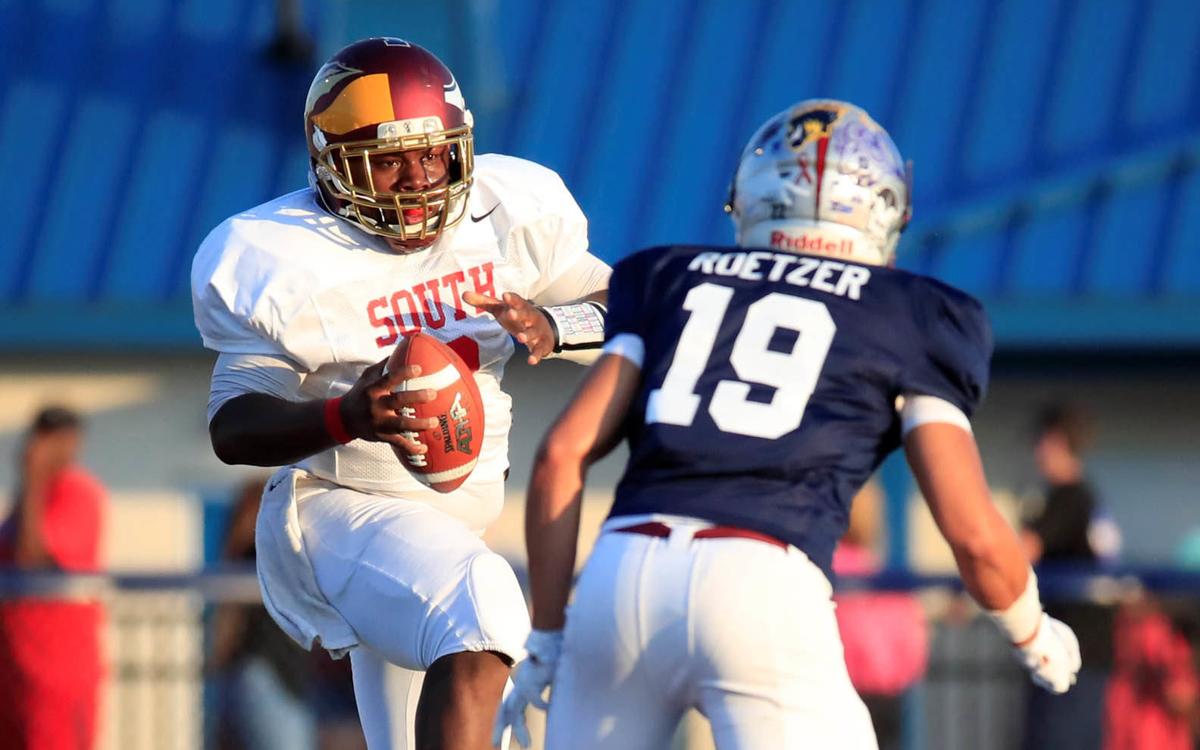 The 45th annual Kensington Lions All-Star Football Classic presented by AdPro has been canceled due to the coronavirus pandemic, organizer Len Thornton said Tuesday.
The game featuring Western New York's top senior talents (sans Division I commits) from the just-completed 2019 season was scheduled to take place July 29 at Williamsville South High School. The game gives student-athletes one more chance to represent their respective schools, with the proceeds earned from ticket sales going to Kids Escaping Drugs and other charities.
"The scheduling is always tight, and we have a short window to get the practices and game in," Thornton said. "If we had a couple months to play with that would be different, but it's just not doable. … A lot of colleges are opening up early to potentially beat the second wave (of Covid-19) in the fall."
He said the main stumbling blocks are getting approval to use multiple high school facilities to prepare for the game and liability issues. Most school districts are still trying to figure out how to reopen and how to get kids in classrooms for on-site instruction this fall. That's a top priority, which puts opening facilities for sporting events on the back burner.
Although the Lions Club has an extra insurance policy to cover player injuries in practice and games, Thornton said the schools are concerned whether that would be enough to handle coverage for an outbreak of Covid-19 among players, fans and/or coaches.
Also, with only a week of preparation allotted for the game, Thornton worried there wouldn't be enough time to find emergency replacements should multiple players contract the virus before game day.
"There's liability from different angles," Thornton said. "I just don't think Covid-19 is something our policy can handle."
Thornton said North and South coaches Kraig Kurzanski of Williamsville South and Rob Currin from Alden will still select the team from a list of nominees. Organizers also plan to print media guides as a way of honoring the players in lieu of a game.
"It's disappointing but this is a one in a 100-year event," Thornton said. "We've had 44 games in a row. It's a strong game and well-organized. I think it's something Western New York really enjoys. It's a postponement in an extraordinary time for our 45th game."
Get in the game with our Prep Sports Newsletter
Sent weekly directly to your inbox!