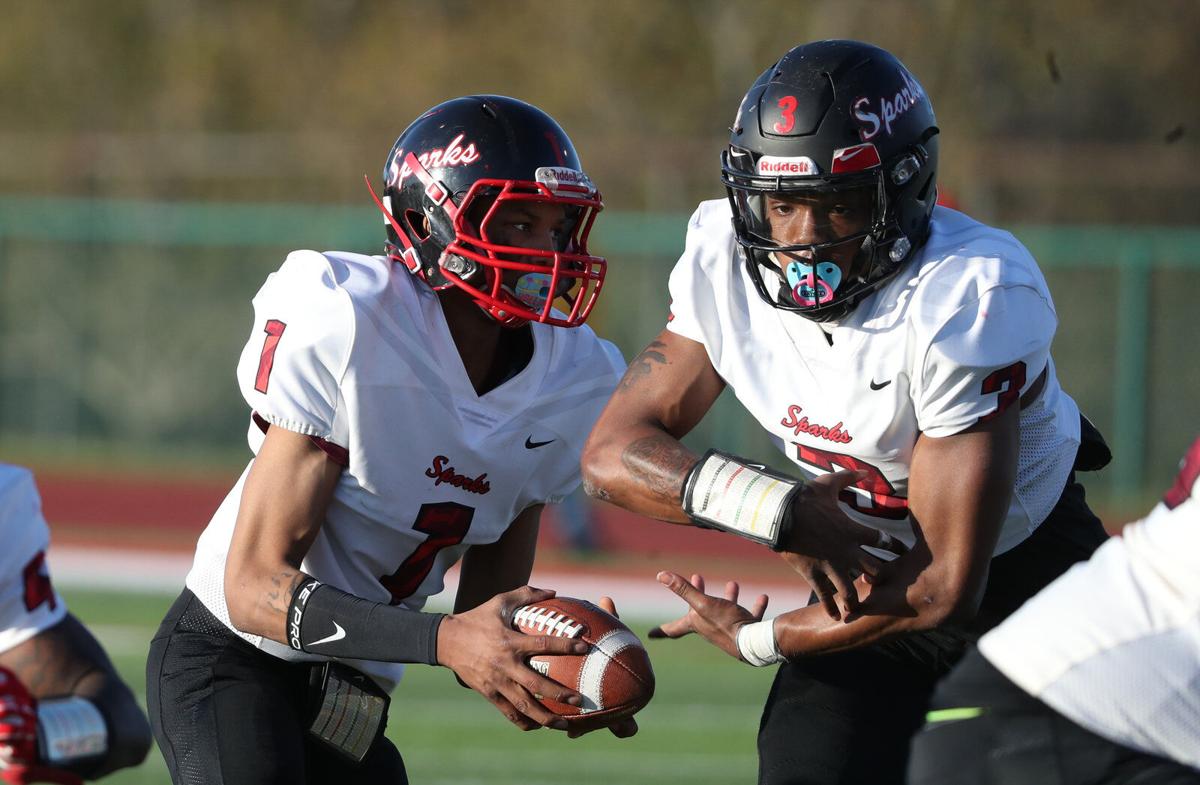 JAMESTOWN – Parrell Fulgham didn't doubt his team's composure. Neither did Keith Jackson, especially not when a championship was on the line.
The Section VI Class A championship game could have gone in so many different directions for the South Park football team, but the Sparks stayed the course in a 30-29 win in overtime against Jamestown. 
Their quarterback got ejected midway through the second quarter, and the Sparks simply pivoted, turning to the tandem of Jackson and Mike Pajak. Then, Jamestown tied the game at 22-22 with less than seven minutes left in the fourth quarter, and squeaked to a 29-22 lead after its first possession of overtime. 
On the second play of South Park's overtime possession, Jackson ran for a 15-yard touchdown, and after a timeout by the Sparks, Jackson's 2-point conversion run won the game Friday at Strider Field. 
The irony of Jackson's game-winning run was that he wasn't initially a part of the Sparks' two-point conversion attempt. 
"I came out on that extra point, because I wasn't feeling it," said Jackson, who had 24 carries for 131 yards. "They called a timeout and put me back in, and I won the game. 
"It was supposed to be an iso-left but it got blitzed up, so I took a cutback, and it was wide open. It was crazy, because I wasn't even supposed to be on that extra-point play."
As Jackson prepared for the final plays, Fulgham offered some simple advice.
"I told my boy, 'hit the hole,' " Fulgham said. "You're gonna get in there. My boy hit the hole, and he got in there."
And the fact that the Sparks (6-0) never panicked told Fulgham something about his team.
"It showed us that we're really some dogs," Fulgham said. "We've really got it. No matter who goes down, we're still going to fight."
Takye Branch's 38-yard touchdown catch from Trey Drake gave Jamestown a 7-0 lead 2:45 into the game.
The Sparks then completed a three-play drive, aided by a pass-interference call against Jamestown (6-1), on Mykell Hepburn's 7-yard touchdown run about 90 seconds later, which cut Jamestown's lead to 7-6, after South Park's 2-point conversion throw failed. 
But with 7:13 left in the half, Hepburn was ejected for throwing a punch after a play near midfield, which resulted in a scrum on the South Park sideline between the Red Raiders and the Sparks. 
When the melee was sorted out, Jackson and Pajak took over at quarterback, and steered the Sparks to the Jamestown 8 in the final minute of the first half. However, Drayce Garland intercepted Pajak with less than 30 seconds left in the half but on the ensuing drive, South Park's Amar Paulk broke up Drake's 27-yard pass attempt to Elijah Rojas with no time left on the clock.
Two and a half minutes into the second half, Drake found Colin Melendez for an 18-yard touchdown that helped Jamestown to a 14-6 lead.
But Fulgham tied the game at 14-14 with 4:20 left in the third quarter, on a 21-yard touchdown run and a 2-point conversion run. Then, Jackson's 86-yard interception return with 1:03 left in the third helped South Park to a 22-14 lead. 
After the Sparks stopped the Red Raiders from inside the 10 early in the fourth, Elijah Rojas' 46-yard touchdown catch, followed by his 2-point conversion catch, tied the game at 22-22 for Jamestown with 6:35 left in regulation.
Jamestown kicker Ella Propheter's 26-yard field goal attempt with 1:16 left banked off the crossbar and out, and the two teams went to overtime after South Park was unable to score on its final possession. 
After Drake's 2-yard run helped Jamestown to a 29-22 lead on its first overtime possession, the Sparks needed three plays to win. 
"This win means everything," Fulgham said. "We gave it our all. We put our heart into it. We never gave up. We played to the fourth quarter, to every last second of the quarter. Just giving it our all."
Photos: South Park beats Jamestown 30-29 for the Section VI Class A football championship
Section VI Class A football championship between Jamestown and South Park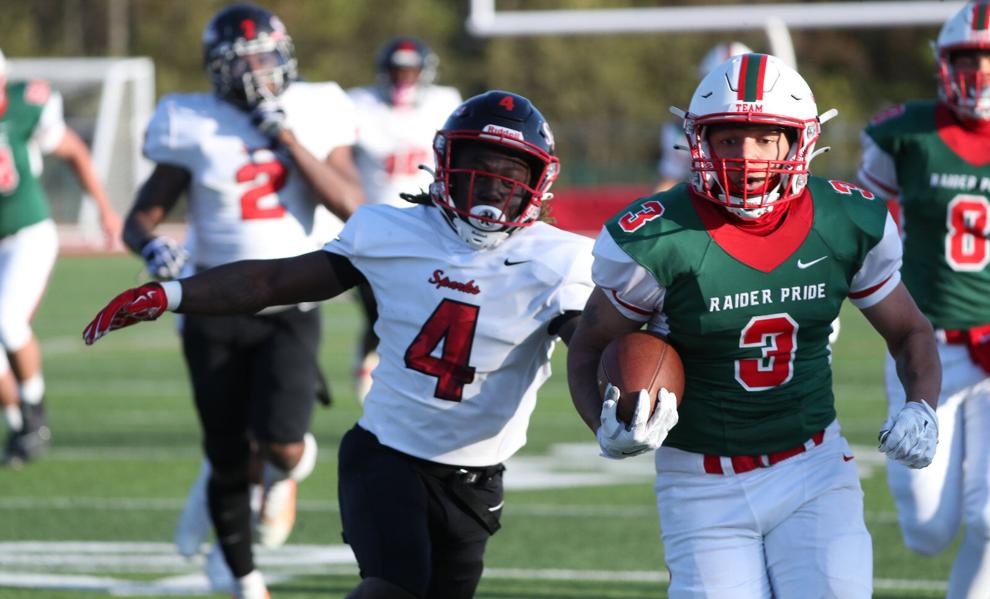 Section VI Class A football championship between Jamestown and South Park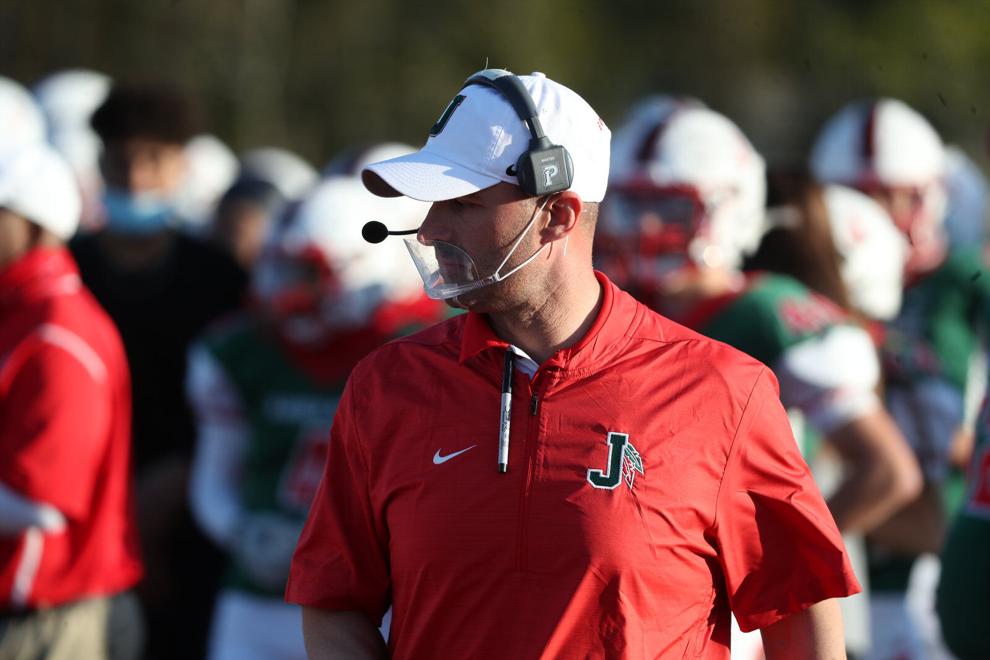 Section VI Class A football championship between Jamestown and South Park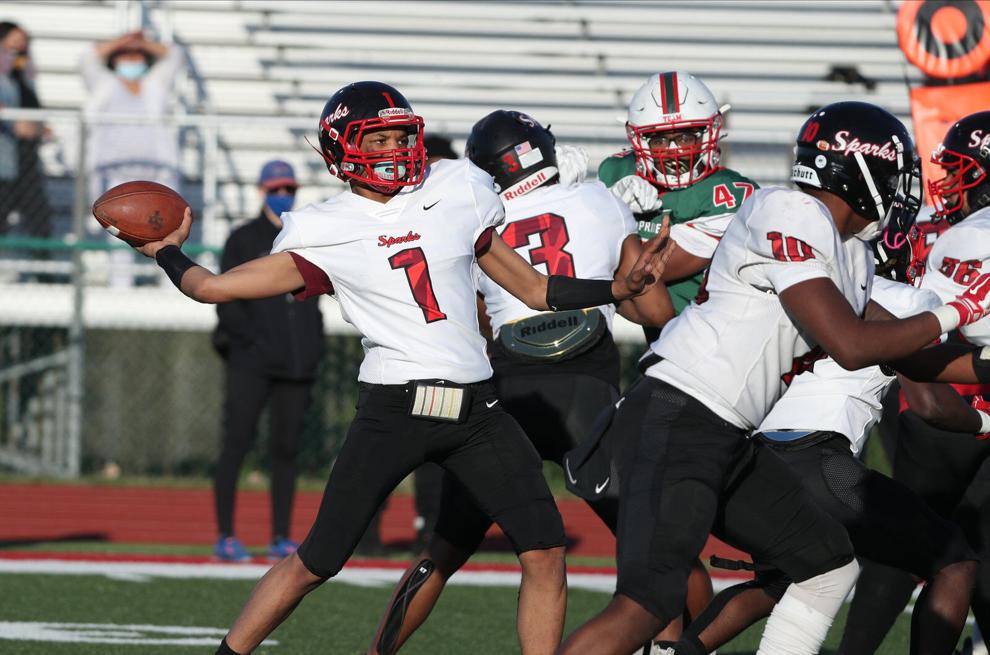 Section VI Class A football championship between Jamestown and South Park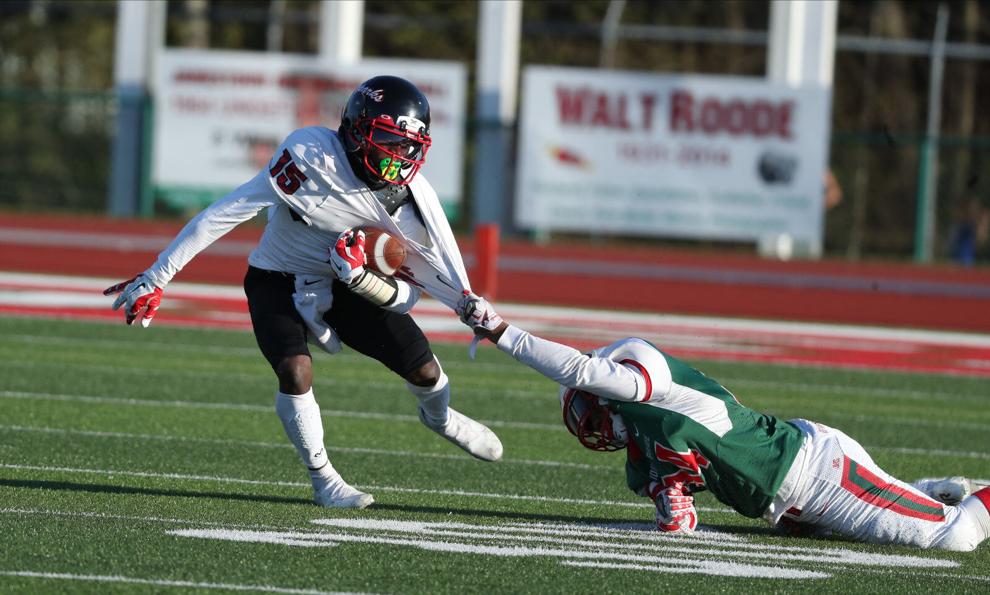 Section VI Class A football championship between Jamestown and South Park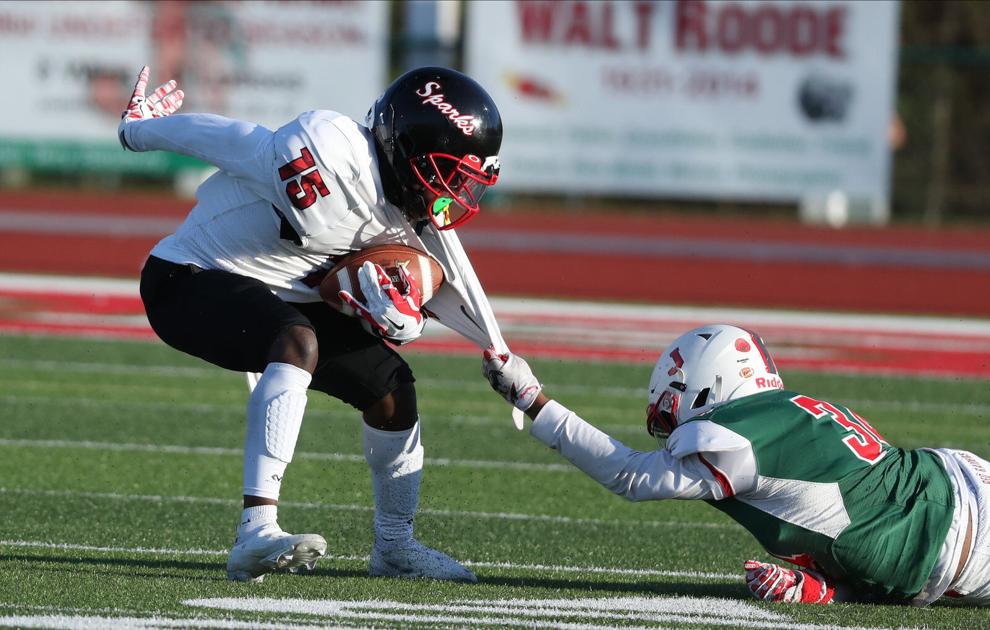 Section VI Class A football championship between Jamestown and South Park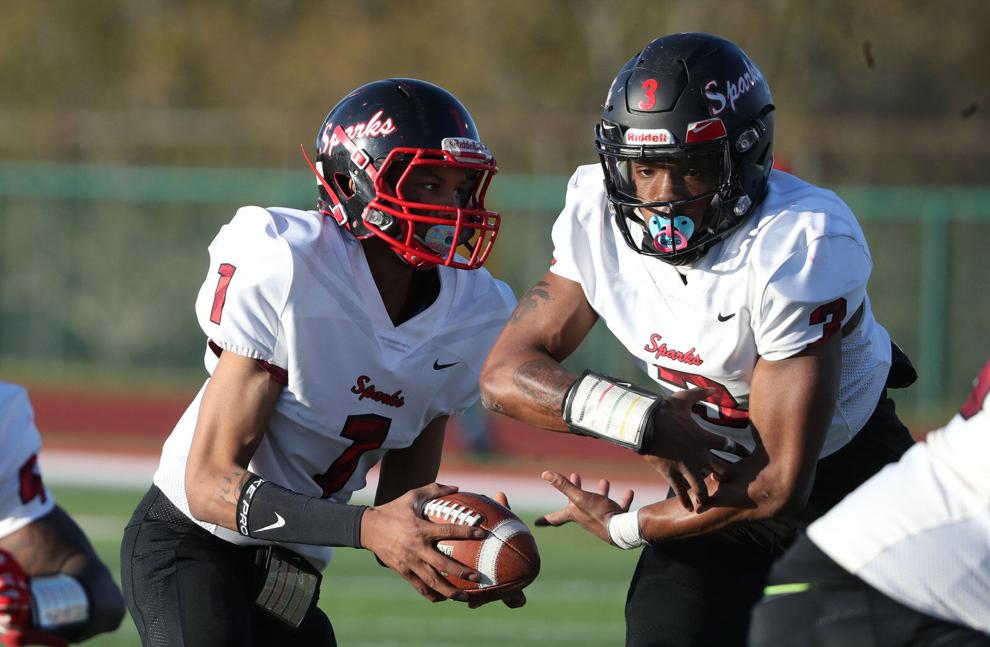 Section VI Class A football championship between Jamestown and South Park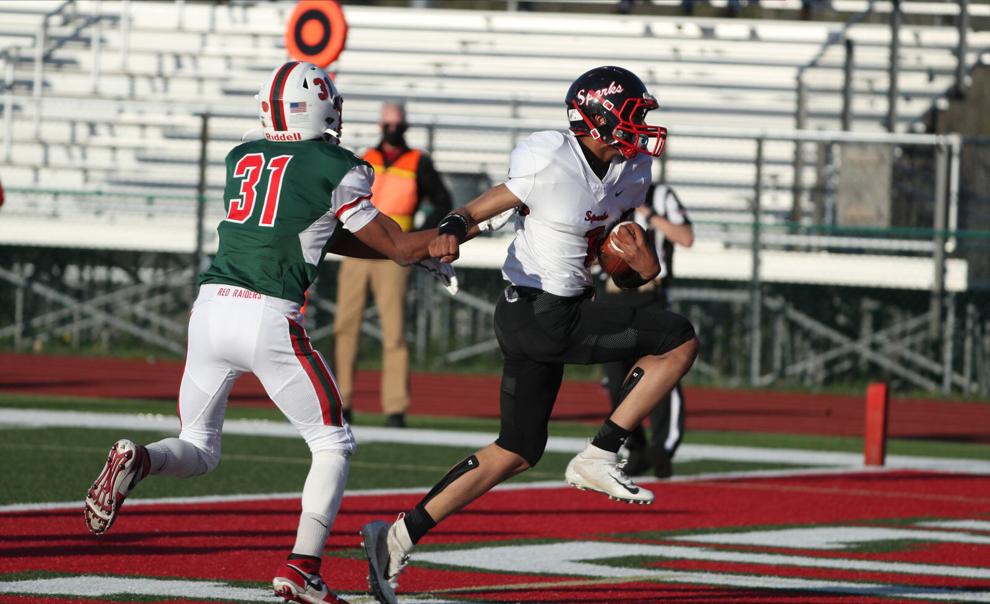 Section VI Class A football championship between Jamestown and South Park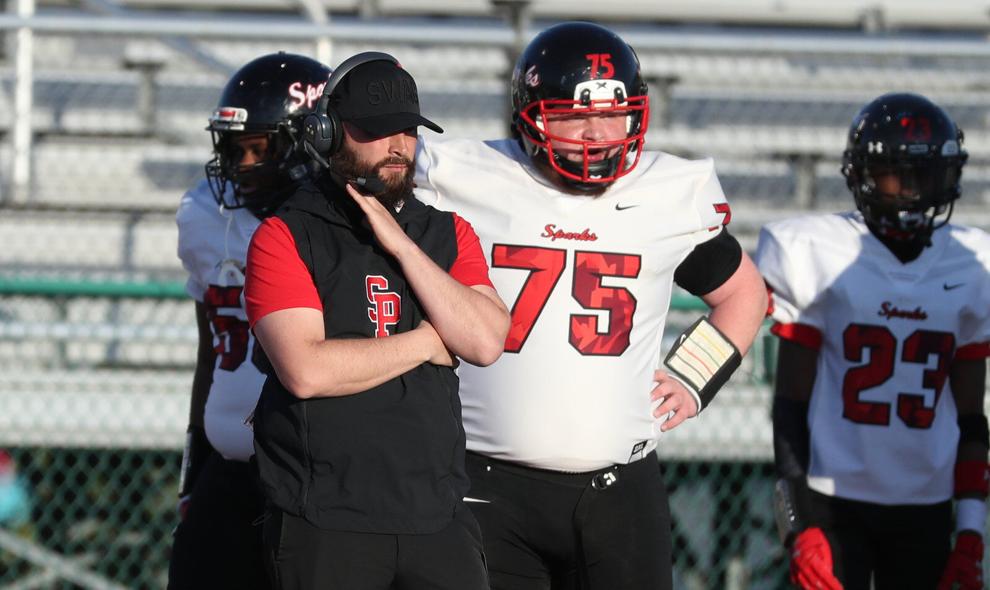 Section VI Class A football championship between Jamestown and South Park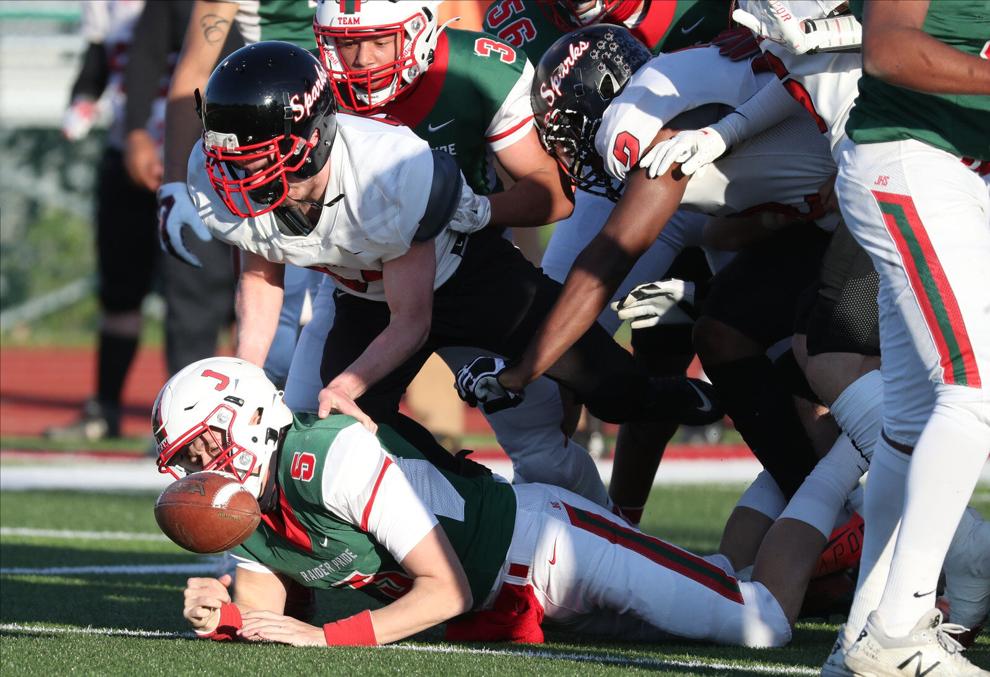 Section VI Class A football championship between Jamestown and South Park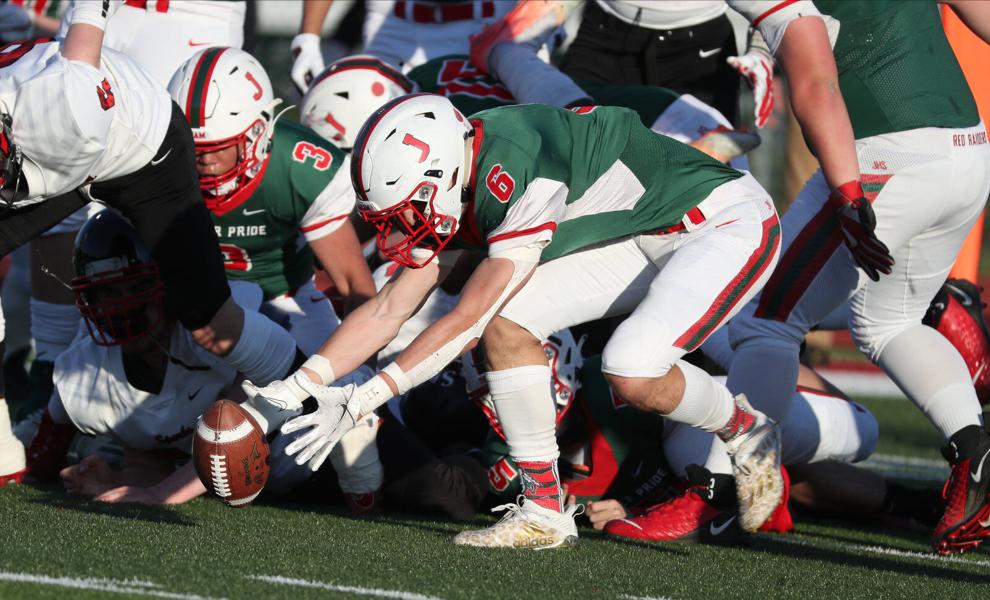 Section VI Class A football championship between Jamestown and South Park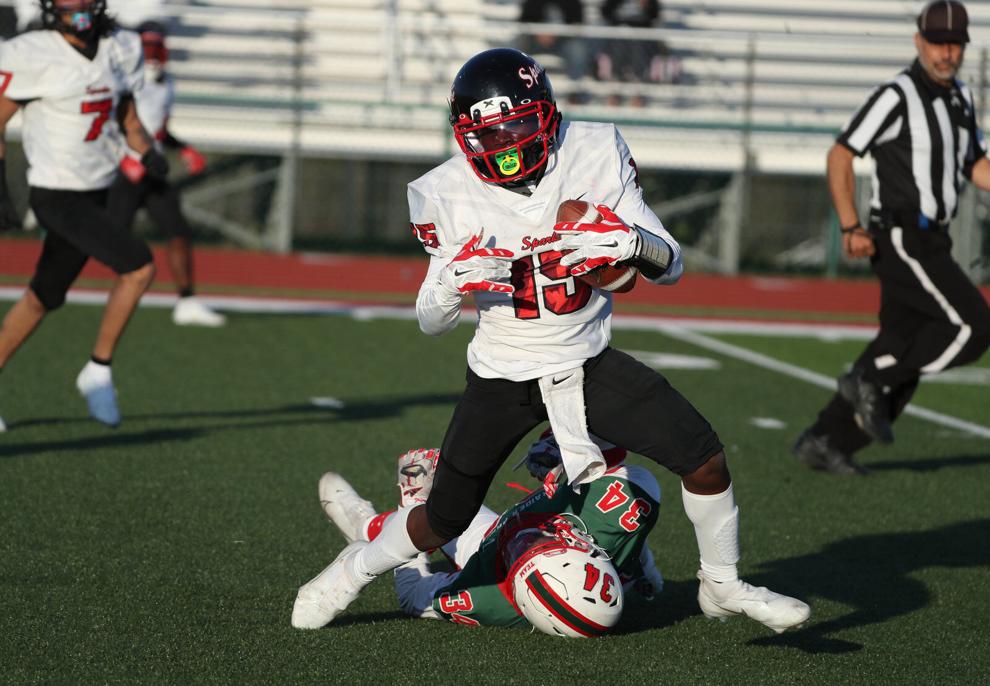 Section VI Class A football championship between Jamestown and South Park
Section VI Class A football championship Jamestown South Park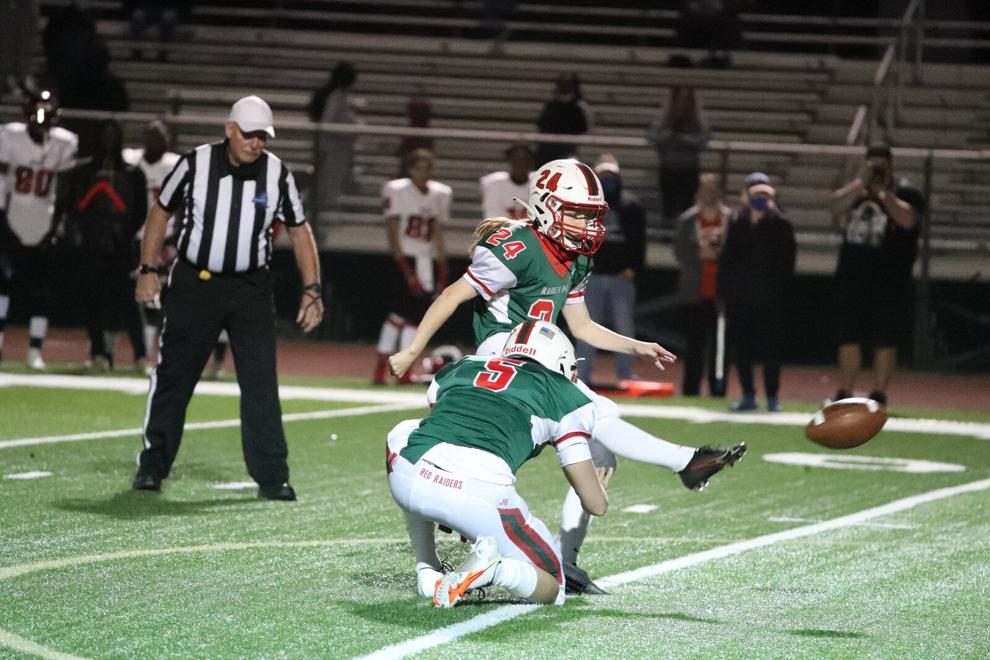 Section VI Class A football championship Jamestown South Park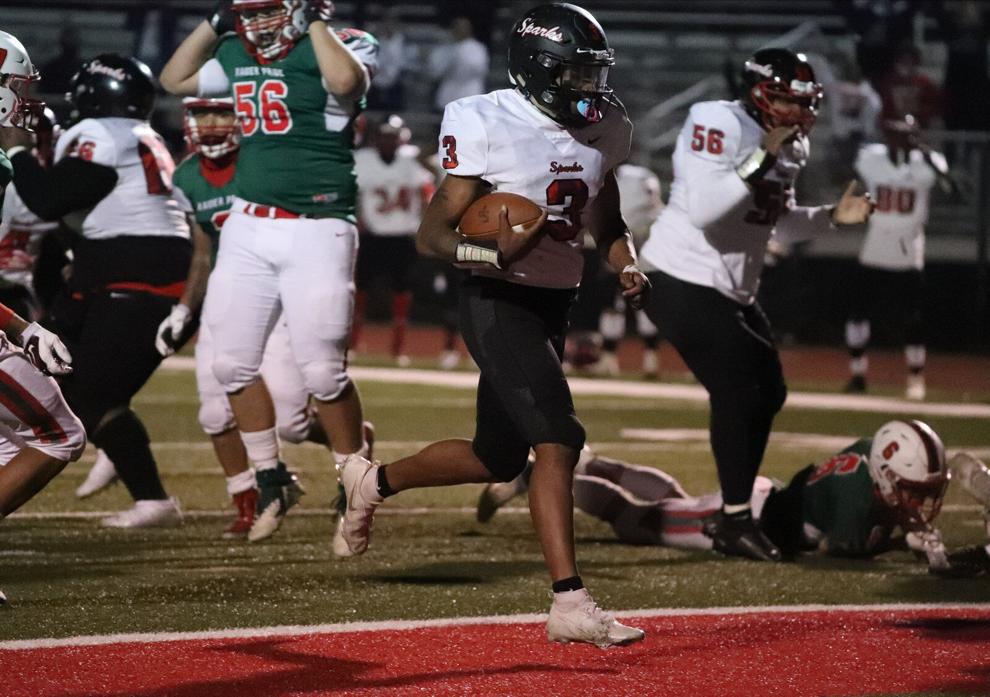 Section VI Class A football championship Jamestown South Park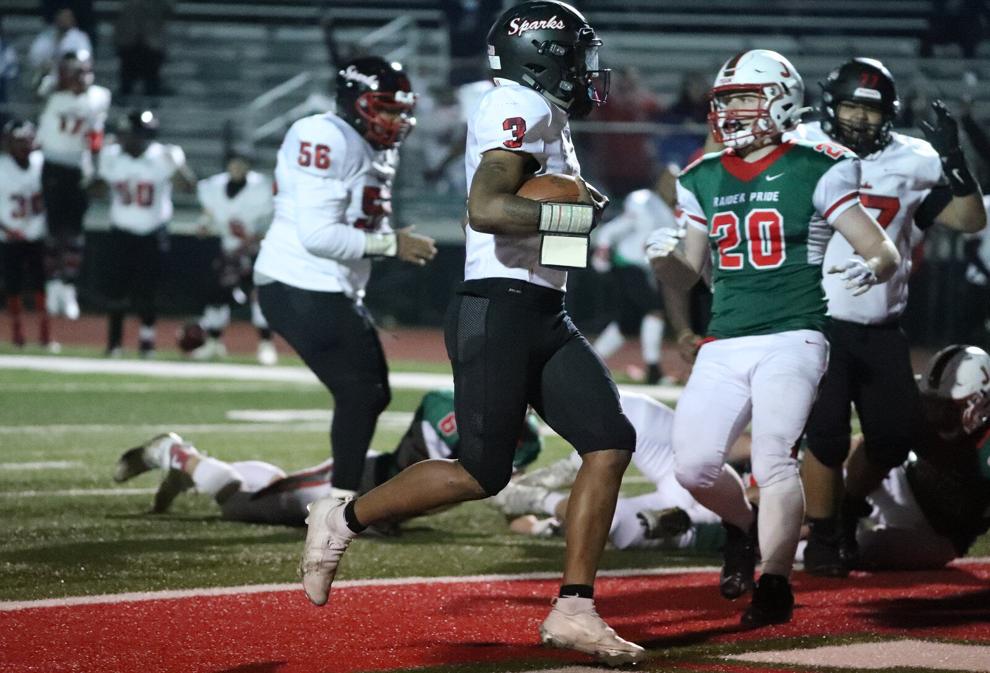 Section VI Class A football championship Jamestown South Park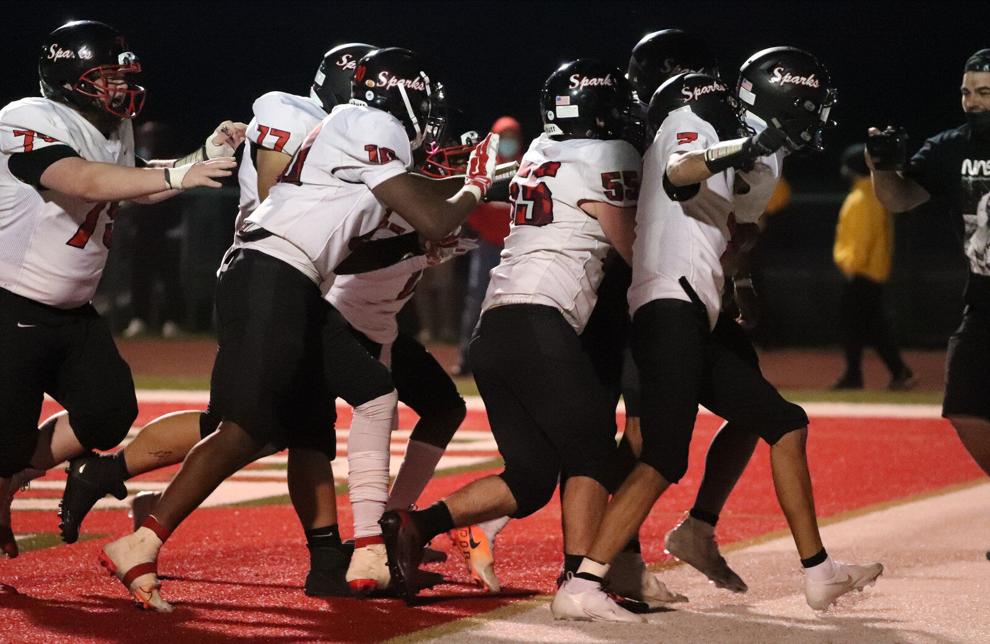 Section VI Class A football championship Jamestown South Park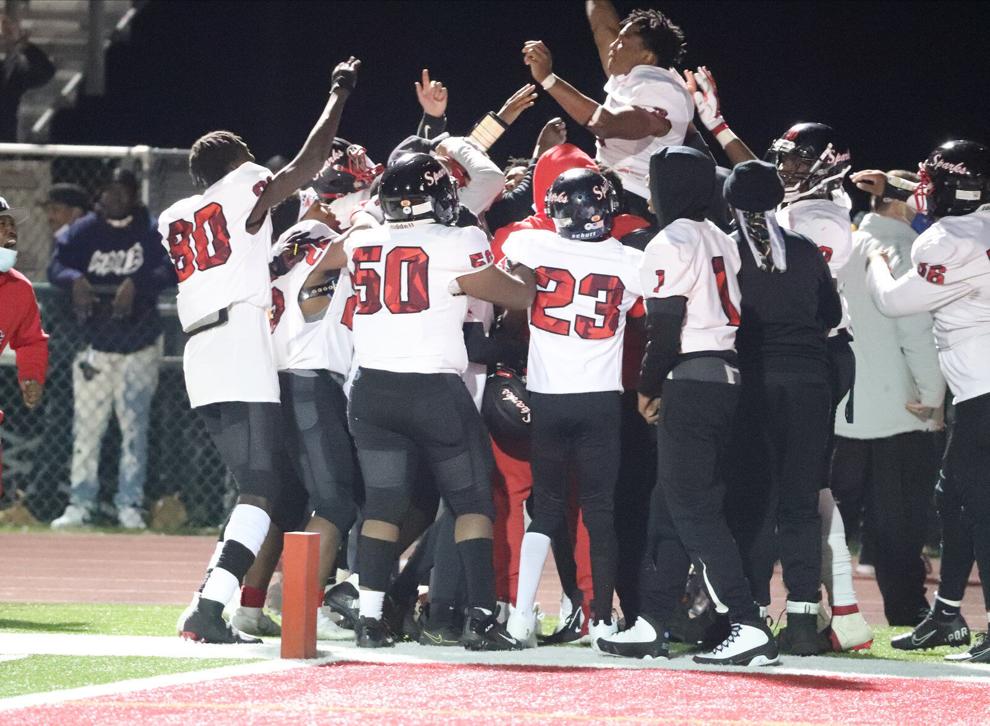 Section VI Class A football championship Jamestown South Park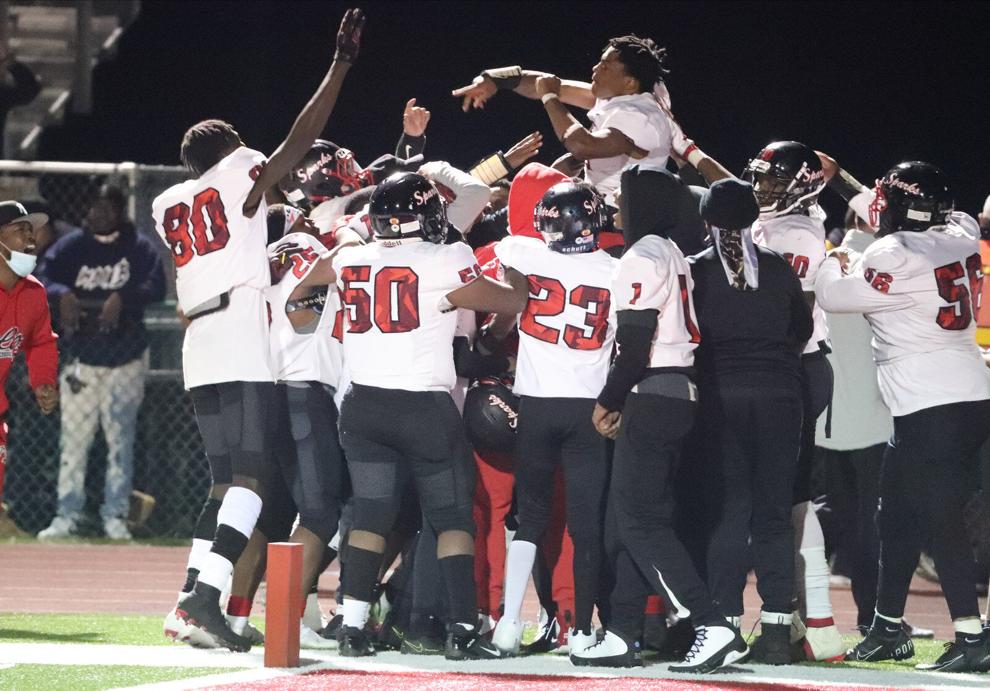 Section VI Class A football championship Jamestown South Park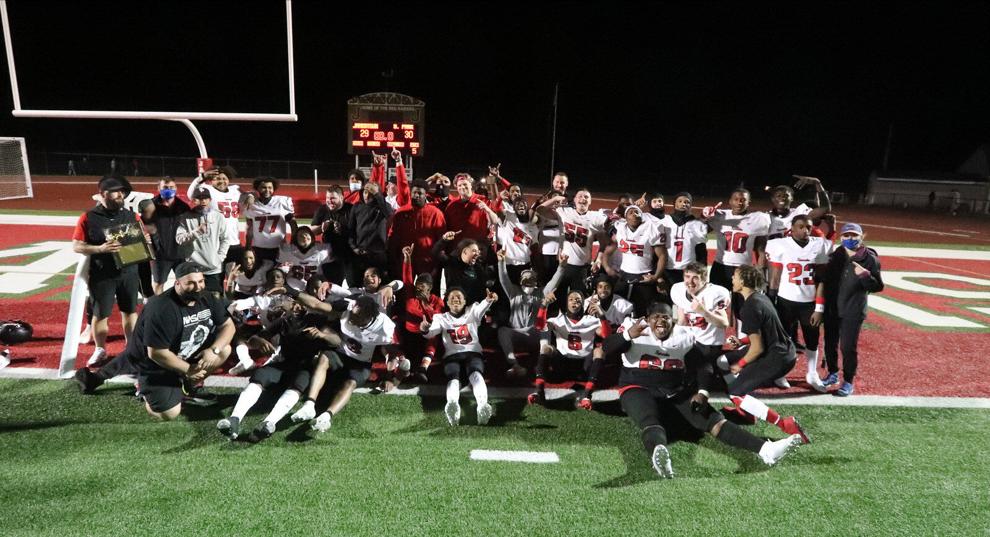 Section VI Class A football championship Jamestown South Park