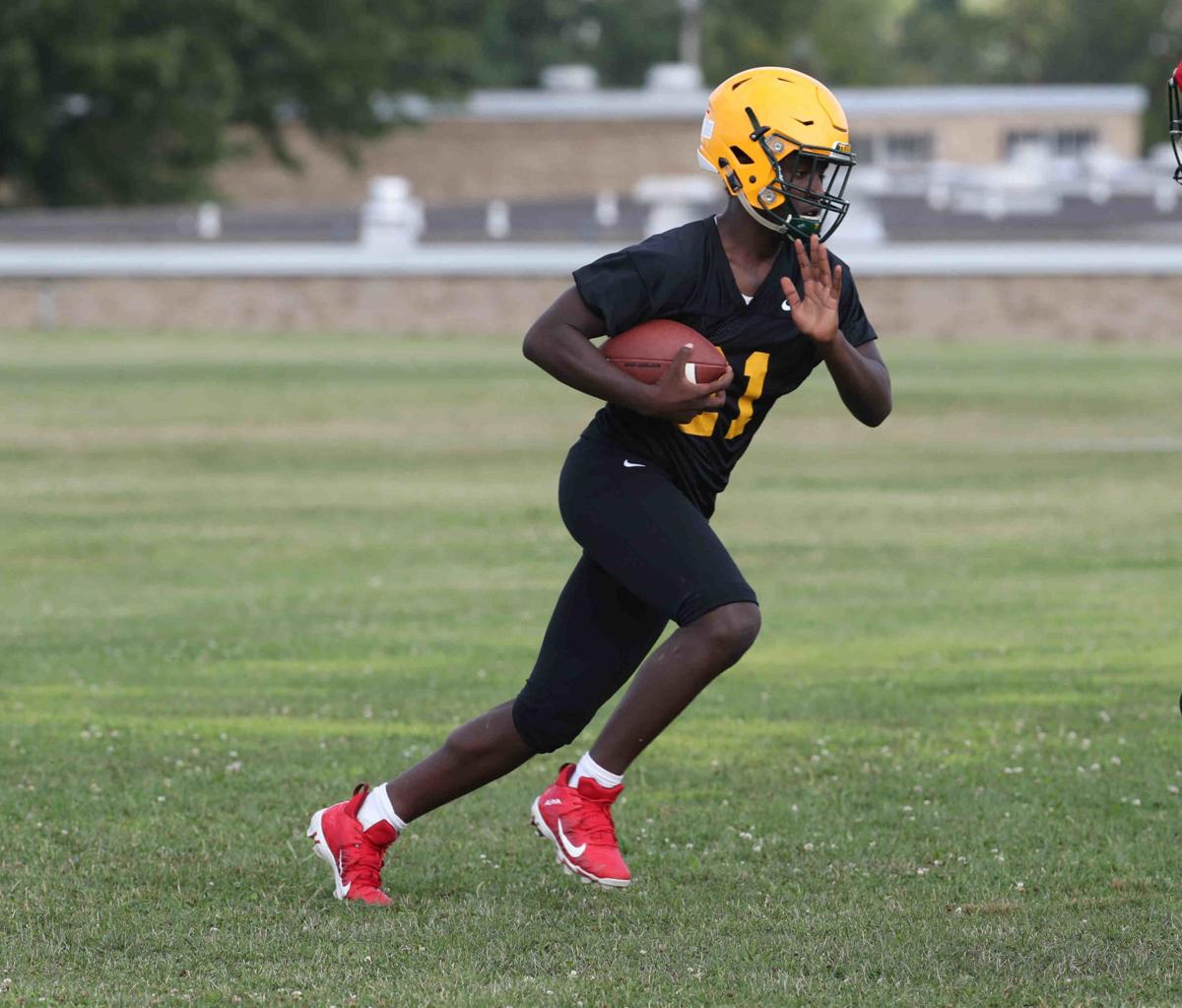 Scholastic football teams in New York state could've participated in a full-contact lineman camp last weekend. But they weren't allowed to hit even a blocking pad during the first official day of practice for the new scholastic season Monday.
Isn't that kind of backward, maybe even stunting whatever progress a team made during the offseason?
In a word yes, but rules are rules.
In an era in which most teams participate in so many offseason programs that it seems like football is a year-round thing, the New York State Public High Schools Athletic Association doesn't allow teams to hit a bag until the third practice day. A team's sixth practice is the joyous moment when players can officially hit each other in full pads.
"It's kind of ridiculous, the rule that they have that all summer long or even after the season you can contact and scrimmage all you want," veteran St. Francis coach Jerry Smith said. "Now we can't. I'm sure it's for the teams that don't do anything during the offseason. I guess it's a way to start the season on the same page and teach fundamentals."
"I know it's crazy," Section VI chairman Ken Stoldt said. "When you get into football and the state, they want to go the first two days with no bags (or hitting). …. Maybe it's time to take a look at (the rule) but nothing is in the works for a change."
Canisius coach Rich Robbins thinks more than ever teams are putting in the work over the summer. Sometimes a team will get a couple players from other sports on the first official day of practice that it didn't anticipate getting while engaged in offseason workouts. In that case, there's benefit to the state rule, Robbins said. He also added it's "silly."
"Last week you could've been doing a co-practice with somebody in full pads and today you have to be back in helmets," Robbins said.
"I think the excitement (in practice) comes from knowing competition is coming," he added. "When you're working on things in May and June you're still a long way away. We know we're two weeks away from a scrimmage against South Park, which is a great public-school team here, and we're three weeks away from heading to Cleveland, Ohio, to play Euclid. I think that's more what gets the excitement going today is that we see the light at the end of the tunnel and it's almost time to compete against another color."
Robbins said there is a three-man competition for the Crusaders' quarterback job. Canisius lost All-Western New York honorable mention and coveted Division I recruit Christian Veilleux to the Bullis School, a prep school in Maryland that allowed the native Canadian and senior-to-be to reclassify as Class of 2021 graduate. Those vying for the job include last year's backup, Gabe Fisher, Tyler Baker and 6-foot-4 Austin Williams, a transfer from Section V's Warsaw.
"It may take us a game or two to figure out who the right guy is, but it's a good problem to have," Robbins said.
Meanwhile, defending Monsignor Martin champion St. Francis reported that everyone it expected showed up Monday, including second-team All-Western New York quarterback Jake Ritts. Ritts, a junior, is coming off a season in which he set the Western New York single-season record for passing yards (3,366) and threw 36 touchdown passes, second most in a season in WNY history.
The machine also known as Shaun Dolac is gone, but while the News Player of the Year has graduated, the cupboard isn't completely bare for reigning state Class A runner-up West Seneca East.
Three of their five starting linemen return in Cam Cacciotti, Chase Pirro and Colin Wiley. That's key for a team that loves the power game. While Dolac isn't around to run the ball, the Trojans hope a run-by-committee that includes their thunder-and-lightning combo of Devare Mathis and TyShawn Thomas pick up the slack. Mathis has take-it-to-the-house ability, size and speed. He scored via long touchdown runs, a pick six and a return last season. Thomas played more of a fullback role but will get his share of handoffs.
"He'll be a battering ram, good downhill runner for us, while Devar will take the ball to the edges," WSE coach Jim Maurino said.
West Seneca East has talent. Rival West Seneca West still does too. The 2017 state Class A champions and last year's Section VI Class A runner-up had 40 players show up for opening day.
"There was good energy, good enthusiasm. About as much as you can do with helmets on," coach Mike Vastola said.
Vastola has lived in West Seneca since age 7. He's a graduate of West Seneca East, while his father and grandfather went to West Seneca before the schools split in two. What does he think about the two football teams in the town entering this season coming off consecutive playoff runs to state finals and both looking like contenders?
"It comes in cycles, but you need a lot of luck and you have to avoid injuries," Vastola said of making a deep playoff run.
Two years ago West avoided the serious injury bug during a 13-0 season. Last year, East remained in good health during an 11-2 campaign, while the bug stung West late during its 9-1 season.
Get in the game with our Prep Sports Newsletter
Sent weekly directly to your inbox!