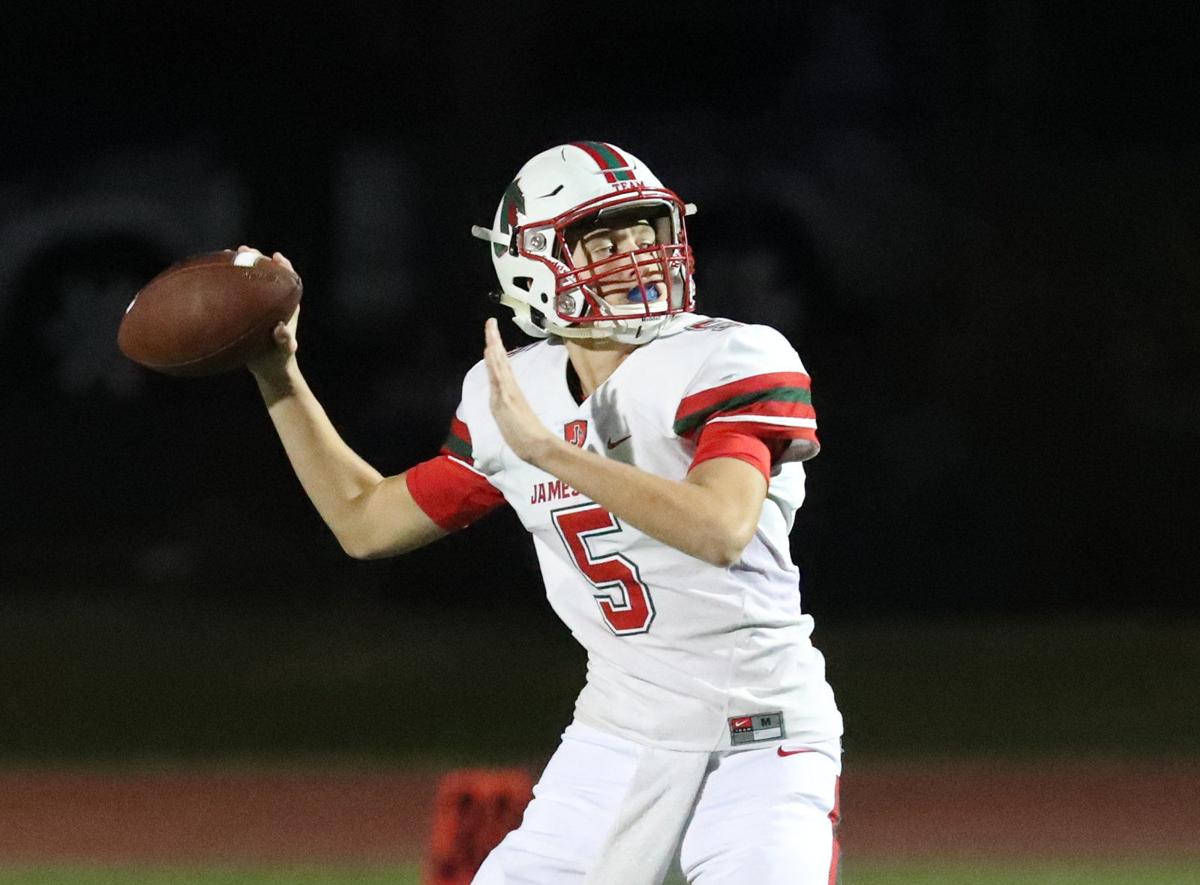 A hint of relief mixed with frustration.
That best describes the reaction from members of the Section VI high school football community Thursday, a day after the New York State Public High School Athletic Association's stunning announcement that the start date for all high-risk fall sports, including football, has been moved from Sept. 21 to March 1.
The term spring football takes on a different meaning in the Empire State because of health concerns surrounding Covid-19. The revised fall sports season for football, volleyball and competitive cheerleading can run no longer than May 1, according to the NYSPHSAA.
While being postponed is better than canceled, a fall without these three sports, especially football, will take some getting used to for all involved and fans.
"Certainly not what we wanted being that we always love to play in the fall because that's what we're used to," Clarence football coach Paul Burgio said. "At Clarence, we'll stay positive and take the approach that we'll have an offseason.
"It's such a difficult thing to comprehend. Data says we should play now. We just have to focus on what we can control and what we can control is getting ready to play in March."
The information Burgio refers to is Covid percentage rates in New York versus other states in the country that are allowing high school teams to play football. New York (0.9%) is significantly lower than Alabama (18.1%), Utah (9.5), North Dakota (20.8) and nearby Pennsylvania (7.2) – states that have already begun playing games – according to Johns Hopkins University's coronavirus testing tracker.
Depending where one lives in the 716, Pennsylvania is either a short drive (15 minutes or less from Southern Tier stops like Jamestown, Clymer, Sherman and Panama) or at most an hour (northern Erie County). It's tough knowing practices and games are being played so close, yet so far away.
"It was pretty devastating," Jamestown sophomore quarterback Trey Drake said of the shift to March. "Athletics is just such a big part of our lives (in Jamestown). It's more than a game. It's who we are. I think it's real frustrating to watch football on ESPN and know 40 states are playing while New York's Covid-19 rate is lower than all the other states playing."
Jamestown coach Tom Langworthy said: "I think we can play and we could do it safely, but I understand the decision by the NYSPHSAA because we just did not get any communication from the governor or support from the governor (about being allowed to play games). So, I understand they (NYSPHSAA) felt we needed to make a move because there wasn't enough information to make a decision."
Langworthy added that school districts have qualified coaches and support systems in place that would allow football to play games in a safe manner.
"There's proof," Langworthy said. "There have been over 1,000 football games in the United States so far without any evidence of community outbreak, but our sport has zero support from the governor and that's why we had to move it."
Initially, Gov. Andrew Cuomo announced all fall sports could start practicing Sept. 21 but limited the high-risk ones to just practice until further notice from state officials.
Though the NYSPHSAA moved football, volleyball and competitive cheerleading to March, high-risk sports still can't play competitive games until getting the OK from the state.
"I think our section has been the most proactive in giving us information, but we can't do anything until we get the OK from the governor," Clymer/Sherman/Panama coach Ty Harper said.
The switch is frustrating to Bennett senior Al McDuffie, cousin of coach Steven McDuffie. The younger McDuffie is a potential Division I-AA to Division II prospect according to the Tigers' coach. Not having football in fall could foil the dream of earning a scholarship, especially with prospects from other states having the opportunity to showcase their skills before national signing day in February.
"I hope we will be allowed to play this year," Al McDuffie said. "It would be helpful furthering my education." 
While coaches The News interviewed would welcome their football players perhaps trying out soccer or cross-country during the true autumn season as a way of satisfying competitive desires and getting into/staying in game shape, Drake is among the athletes who'd prefer to participate in some form of offseason program with their football teammates should the high-risks be given the green light to gather for that.
During Wednesday night's conference call with media, NYSPHSAA Executive Director Robert Zayas said football and volleyball need to conduct workouts that adhere to guidance from the state's Department of Health. They also must be voluntary and open to the entire student body.
"That guidance states that individual or distanced group training in an organized no- or low-contact group training must exist," Zayas said. "When you look at what are the parameters that a high-risk sport can conduct practices in an offseason, that has to be in accordance with the Department of Health guidance."
Burgio said he received an email from Section VI football chairman Ken Stoldt on Thursday that the section is awaiting word on when teams will receive the OK to conduct offseason work.
"We haven't seen them (the players) since March so we're just dying to get with them," Burgio said.
"I'm sad to see the season postponed but from talking to my coach we're just happy that the season is still starting up," Bennett sophomore and returning honorable mention All-Western New York defensive lineman Rashard Perry said. "We're getting the team in shape and ready to go."
Still, not having football right now hurts.
"For me and a lot of my teammates, not having football is not having a good effect on our mental health," Drake said. "Coach Langworthy, he always talks about having a great attitude and responding well in the face of adversity and that's what we're going to have to do. As a captain of the football team my job is to encourage my teammates so that we're ready by the time we hit the field."
Get in the game with our Prep Sports Newsletter
Sent weekly directly to your inbox!