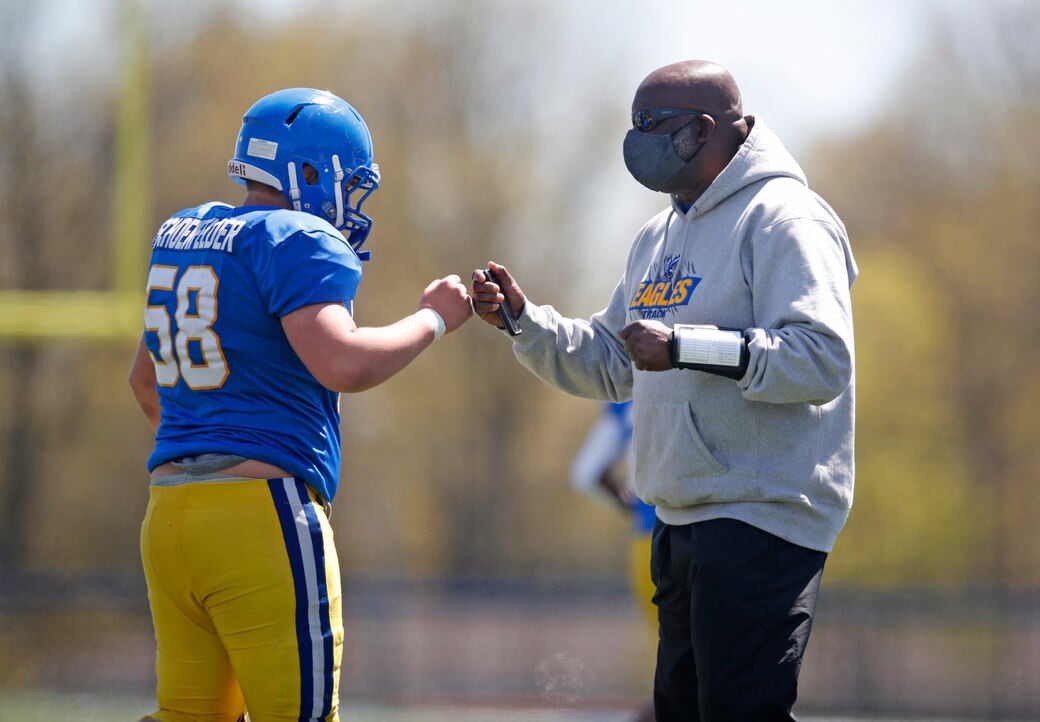 Glen Graham is serving as a head coach in the Kensington Lions High School Seniors All-Star Classic for just the third time during his tenure on the sideline at Cleveland Hill.
It only seems as though he's been head coach in more than that because he always seems to say yes when asked to participate in the game, whether it's as a head coach or an assistant.
He happily said "yes" to being on the sideline for this summer's event, leading the South seniors against counterparts from Western New York's northern high schools at 7 p.m. Wednesday at Williamsville South. Tickets cost $15 (children under-12 $5) and can be purchased at the game.
"They called and it's always an honor to be asked to participate in it and they wanted someone who had some experience with it before," said Graham, who will be appearing in his sixth Kensington Game as a coach. "It only costs me a little bit of time. They called and I said yes because it's an honor."
ADPRO Sports presents the 45th edition of the Kensington Lions All-Star Football Classic football game that features recently graduated high school seniors from throughout Western New York. Players who accept invitations to play in the game are split geographically on North and South rosters. While high school games normally feature four 12-minute quarters, this one consists of four 15-minute periods.
As a head coach, Graham is 1-1 in this event. The South has won three straight meetings, starting the streak in 2017 when Graham guided the team to a 13-6 victory. South leads the all-time series 25-19.
The last time Graham coached in the game, he had two of the area's best scholastic passers in history on the roster in Eric Bartnik and Dillon Janca. The South nonetheless relied on a sound running game and hard-hitting defense to secure the victory.
On Wednesday, Graham will have a bunch of difference-makers at running back to choose from on any given play. That includes Dick Gallagher Buffalo News Player of the Year Keith Jackson of South Park, along with his teammate and Robert Morris commit Marqwan Fluitt, Western New York Maritime/Health Sciences' Mekhi Bridgers and Clymer/Sherman/Panama's John Swabik. Swabik is a past state track champion who will compete in the decathlon on scholarship at Colorado.
"We're just focused on our stuff and not worried about individual players on the other side because they're all going to be talented," said first-year North head coach Paul Burgio of Clarence.
The North features the electric Tyrell Laws, a dual-threat quarterback from Sweet Home, hard-to-tackle running back Ricky Maye of Lockport and receiver/corner/kicker Wisken Whited of Canisius.