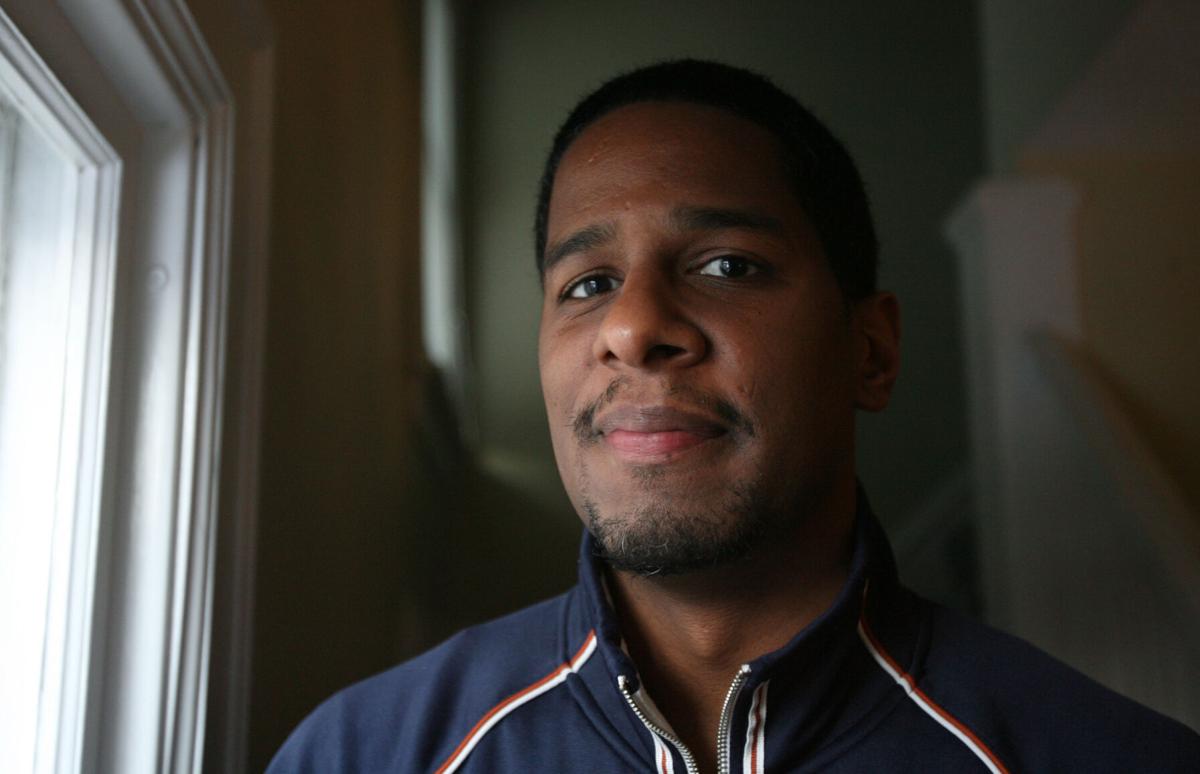 Carlos Bradberry has helped develop youth basketball talent in the city of Niagara Falls for more than a decade, so Bradberry should have a good feel of his new team as he takes over as boys basketball coach at Niagara Falls.
Bradberry is a former LaSalle High star and was 1993 Buffalo News All-Western New York Player of the Year when Niagara Falls had more than one public high school.
He succeeds Brent Gadacz, who stepped down for personal reasons, Niagara Falls Schools Superintendent Mark Laurrie said.
Bradberry becomes the fifth coach in the history of the program, which began in 2000 when the old Niagara Falls and LaSalle high schools merged. 
Bradberry started coaching Tuesday. The first day of practice was washed out Monday by a water main break.
"For me, it's a blessing," Bradberry said. "It's something I've always wanted to do. … I just want to do a good job and put everything I have into it."
Bradberry has served as an assistant at Falls under previous head coaches Giulio Colangelo and Sal Constantino. He didn't coach last year after he wasn't selected to succeed Constantino as head coach, but was slated to return as junior varsity coach this winter.
"He applied the last time and expressed continued interest in doing this," Laurrie said of Bradberry. "He's a phenomenal basketball player. He knows our kids. To get a guy who knows our kids and worked them out, we're very lucky to have him aboard."
Gadacz moved from JV to the varsity with the Wolverines last season after Constantino stepped down after guiding the program to the New York State Public High School Athletic Association Class AA semifinals in 2019.
An undermanned and underdog Falls team won the Niagara Frontier League championship last season, but had its four-year reign as Section VI Class AA champions end in the semifinals to eventual champion Lancaster.
"Brent did a really good job. I thought he did a good job with the kids and program. I was pleased," Laurrie said.
Bradberry is the father of returning first-team All-Western New York pick Jalen Bradberry, who started his senior year at Park but is in the process of transferring back to Niagara Falls. Jalen played at Niagara Falls as a sophomore, helping the Wolverines reach the state semifinals.
Jalen is coming off a season in which he averaged 19.7 points, 3.2 assists and 3.1 rebounds for a Park team that played an independent-school schedule. Bradberry has offers from Niagara, Hofstra, St. John's, University of Massachusetts, Youngstown State, University at Buffalo, Siena, Bryant and Stony Brook, but plans to attend prep school next year.
Bradberry is roughly 300 points shy of 2,000 for his career, which began as an eighth-grader at Niagara Wheatfield.