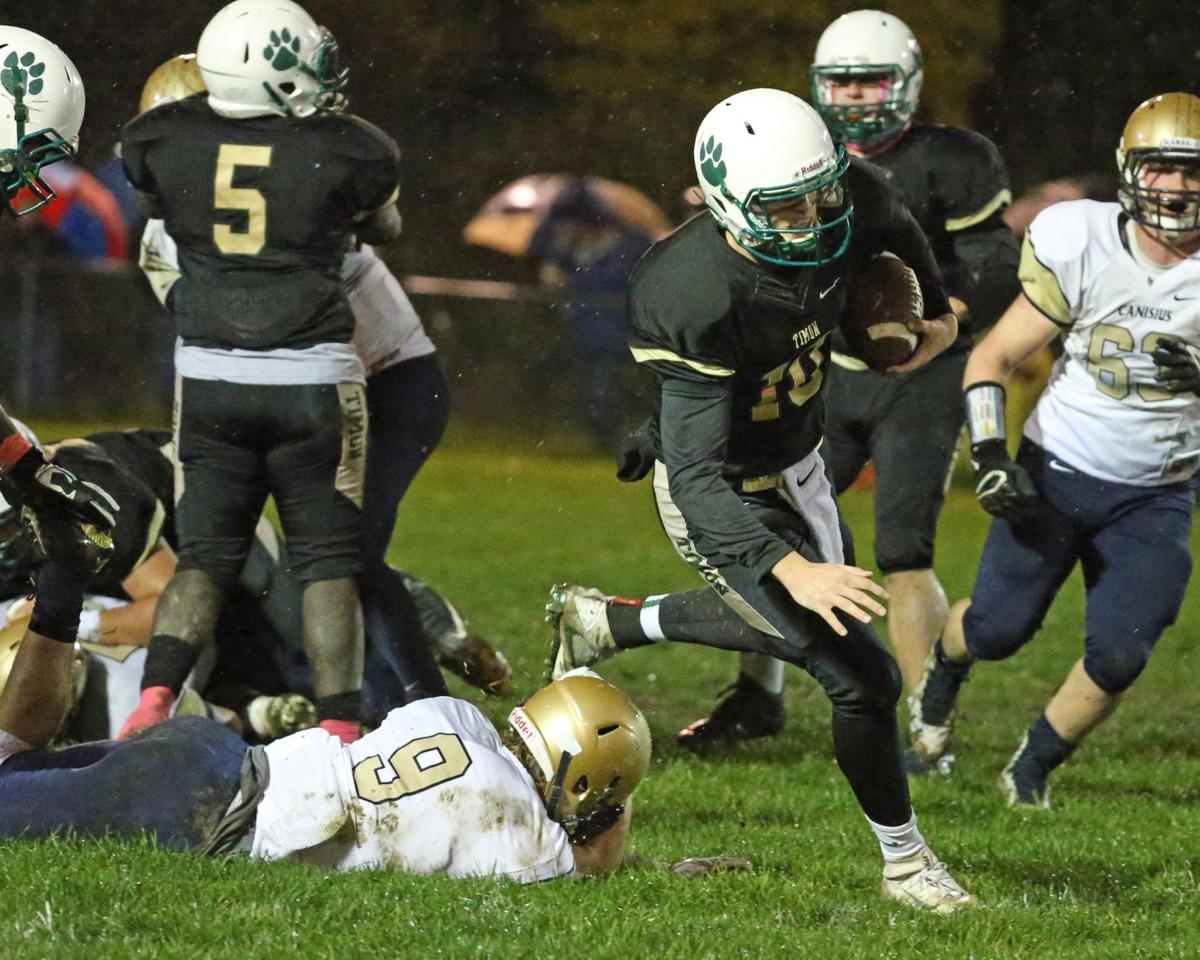 Bishop Timon-St. Jude has had a strange high school football season so far in 2016, with a schedule featuring games throughout the country and a double forfeit against a local rival. The Tigers, however, now know what the highlight of the year so far is.
Timon knocked off Canisius, 7-0, on Friday night. The Crusaders had been unbeaten entering the game. They also were ranked as the top Class AA team in the state, and they had dominated the rankings of large schools in Western New York throughout the entire season.
"We've been playing great football for a month, ever since we got back from Texas," Timon coach Charlie Comerford said. "I'm proud of the guys."
On a wet and sloppy night, Joe Harrison gave the Tigers all the points they needed. He scored on a 5-yard run as part of an 86-yard performance, and the score held up for the win. Harrison also had eight tackles on defense.
"It was his kind of night," Comerford said about Harrison. "He's a power back, and he played great on both sides of the ball."
Matt Myers also contributed on offense for Timon. He ran 10 times for 81 yards and threw for 60 yards.
Meanwhile, Canisius had trouble hanging on to the moist football as turnovers doomed their chances of winning their eighth straight game of the season. The Crusaders are 3-1 in the Msgr. Martin Association.