Selected by area coaches; senior unless noted otherwise
Runner of the Year: Kayla Schmidt, Williamsville South.
Senior of the Year: Acacia Barber, Frewsburg.
Junior of the Year: Megan McLaughlin, East Aurora.
Sophomore of the Year: Angelina Napoleon, Allegany-Limestone.
Freshman of the Year: Noel Barlette, Orchard Park.
8th Grader of the Year: Emilia O'Leary, East Aurora.
7th Grader of the Year: Kaiylin Houghton, East Aurora.
Coach of the Year: Walt McLaughlin, East Aurora.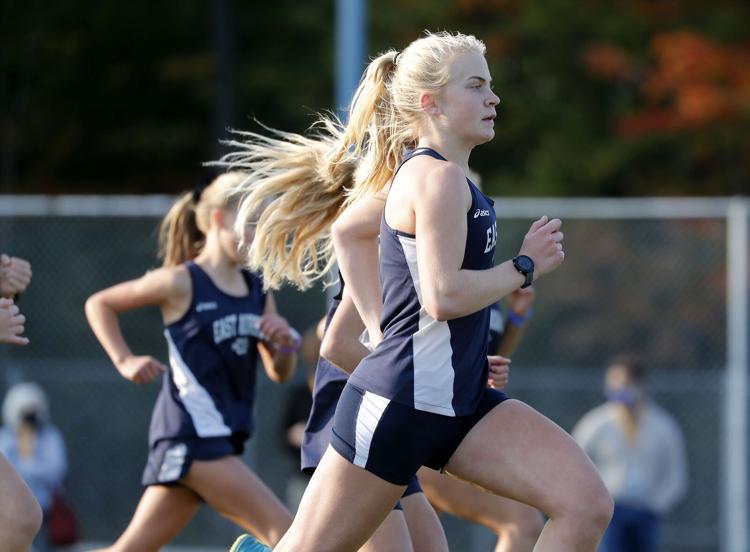 Acacia Barber Frewsburg 12
Noel Barlette Orchard Park 9
Kailyn Houghton East Aurora 7
Megan McLaughlin East Aurora 11
Angelina Napoleon Allegany-Limestone 10
Emilia O'Leary East Aurora 8
FRONTIER: Lillie Bogdan-8. IROQUOIS: Nicole Kuehner-11. NARDIN: MK Hartigan-11.NEWFANE: Kylie Bowman-9. SPRINGVILLE: Hannah Goetz-11, Kirsten Melnik-8. WILLIAMSVILLE NORTH: Marcy Colca.
AMHERST: Abigail Lamb-7. CLARENCE: Charlotte Costich-11, Anna Ridge-11. FRONTIER: Chloe Fisher-10. LOCKPORT: Sydney Nowicki. MAPLE GROVE: Christina Peppy. NEWFANE: Leah Siegmann-11. NICHOLS: Gabi Siren-11. ORCHARD PARK: Jillian O'Rourke-10, Hannah Wierer-10.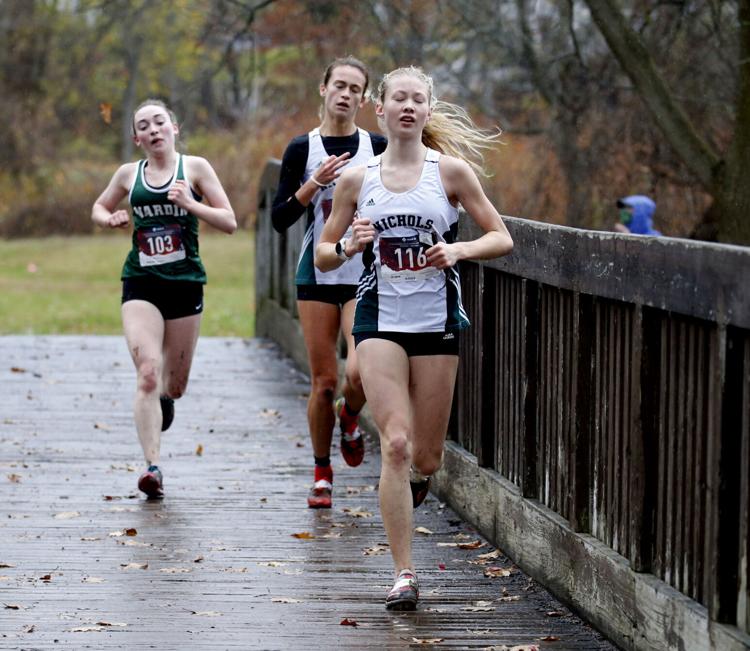 Quinn Benchley Nichols 10
Margaret Nawojski St. Mary's 11
Isabella Rajecki Sacred Heart 11
MOUNT ST. MARY: Kayla Hall-11, Shelia Strott-11. NARDIN: Maeve Weimer-10. SACRED HEART: Lainie Smith-11, Brigid Christ, Barbara Kunz-10, Catherine Privarunas-10.
Noel Barlette Orchard Park 9
Hannah Weiner Orchard Park 10
Marcy Colca Williamsville North 12
Charlotte Costich Clarence 11
Jillian O'Rourke Orchard Park 10
CLARENCE: Anna Ridge-11, Maggie Danzer, Camryn Cwiklinski, Brooke Podgorski-10. LANCASTER Maya Lasker. WEST SENECA WEST: Madison McMahon-9.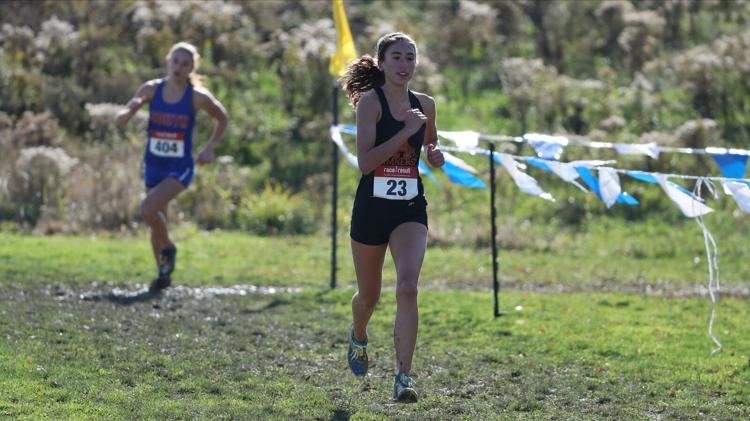 Kayla Schmidt Williamsville South 12
Lilly Ascone Williamsville East 7
Reece Lacotte Williamsville East 8
Kristina Valnarov Starpoint 11
AMHERST: Talia Christopher-9. HAMBURG: Maddy Beres-11, Ella Herman 10. STARPOINT: Marisa Funari-11, Meagan Zupo-9. WILLIAMSVILLE SOUTH: Sarah Fillip-11.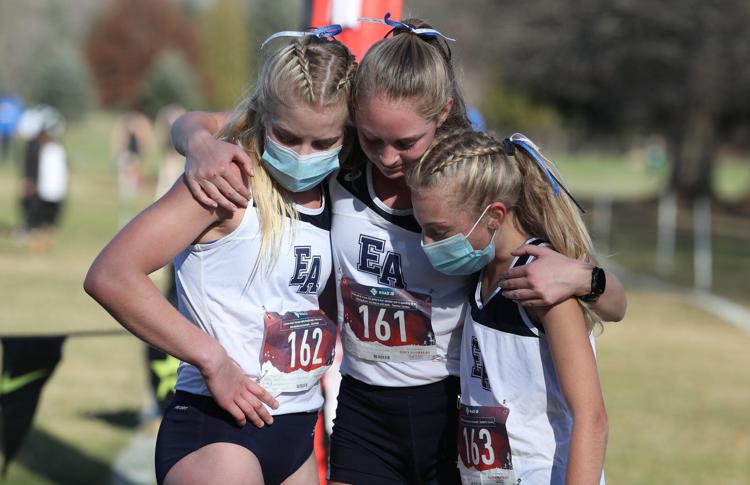 Megan McLaughlin East Aurora 11
Emilia O'Leary East Aurora 8
Kailyn Houghton East Aurora 7
Nicole Kuehner Iroquois 11
Hailey Kliszak Lake Shore 11
Samantha Hulme East Aurora 10
Celia Cocca East Aurora 12
Mina Graney West Seneca East 10
EAST AURORA: Annika Safford, Riley Hulme-8, Grace Kenworthy, Arrow Hess-8. LAKE SHORE: Sierra Danieu. PIONEER: Kevina Drennan-10.
Hannah Goetz Springville 11
Kristen Melnik Springville 8
Jamie Dickinson Springville 12
ALDEN: Lexie Hillman. DEPEW: Brooke Dehn-11, Courtney Birch. EDEN: Autumn Wielgasz-8, Kayla Palczewski, Mya Schrecengost-10.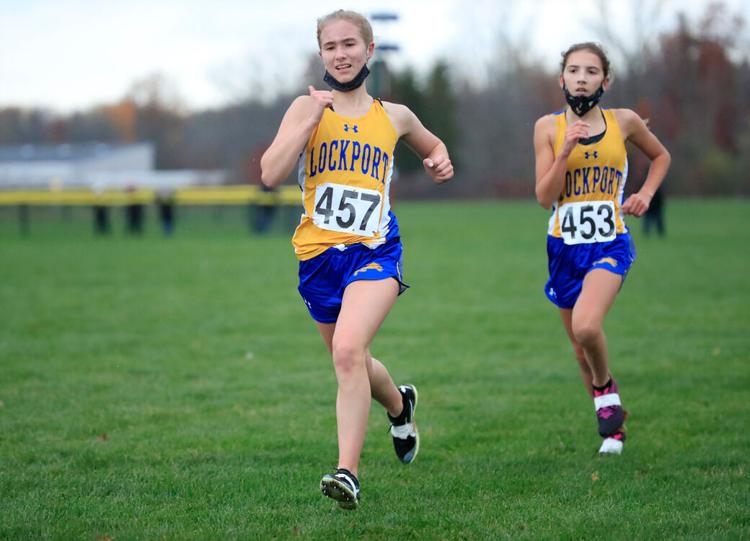 Kennedy Doran Lockport 10
Alexis Trautwein Lockport 11
Maddie Frank Kenmore West 9
Liberty Novak Grand Island 8
Faith Caldwell Grand Island 11
Jada Mahfoud Kenmore West 9
GRAND ISLAND: Alex Jensen-9. KENMORE WEST: Claire Frank-7, Lily Holden-12. NIAGARA WHEATFIELD: Miranda Gatto-10, Hayden Geibeil-10, Sarah Pawlow, Elaine Raglow-DeFranco-10.
GRAND ISLAND: Hannah Martinez-11, Hayley Pizur-11, Rayna Wallens-11. KENMORE WEST: Charlotte Boal. NIAGARA FALLS: Madison Vekich-11. NIAGARA WHEATFIELD: Alexis Bissell-9, Amanda Snowberger-10.
Taylor Heschke Newfane 12
Catalena Ersing Newfane 10 
AKRON: Kaila Szczygielski-10. ALBION: Melissa Robinson. BARKER: Carla Stoloski. NEWFANE: Marina Ersing, Shelby Nerber-11, Sara Siegmann. WILSON: Cassidy Wagner-10.
AKRON: Emma Corbett-10. ALBION: S'koi Sanders-9. BARKER: Lydia Samson-10, Mikayla Woock-8. WILSON: Jackie Thompson-8, Jennifer Reagan, Madelynne Jowdy-8.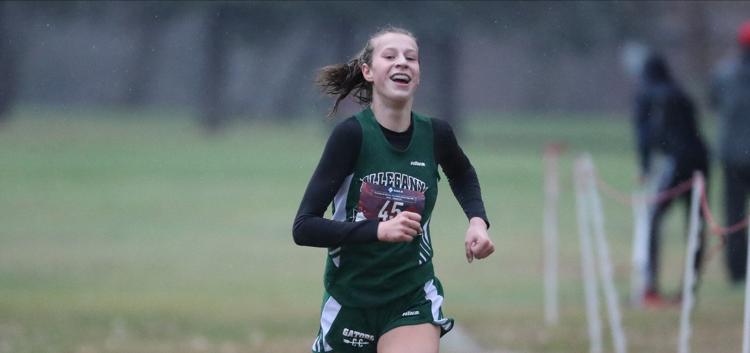 Runner of the Year: Angelina Napoleon-10, Allegany-Limestone
Tabby Clark Falconer/Cassadaga 12
Mikaela LeBaron Falconer/Cassadaga 12
Marie Lemay Falconer/Cassadaga 12
Hannah Madonia Falconer/Cassadaga 8
Lily Nelson Southwestern 12
Gabrielle Wigren Southwestern 11
ALLEGANY-LIMESTONE: Ashlyn Collins-10, Maddie Straub-11. FALCONER-CASSADAGA: Rachel Birath-9, Sarah Elder-11. FREDONIA: Ashlynn Ambrose-11. OLEAN: Sara Thomas-11. SOUTHWESTERN: Grace Anderson-9.
ALLEGANY-LIMESTONE: Lindsey Kolb-10, Kinsey McAfee-11, Lilianna Peters-10, Erin Sheehy-9. DUNKIRK: Siera Jacques-10, Siera Porpiglia-11. FREDONIA: Julia LeBaron-10. JAMESTOWN: Alyson Canfield-9. SOUTHWESTERN: Marley Ohl-9, Clara Todd-12.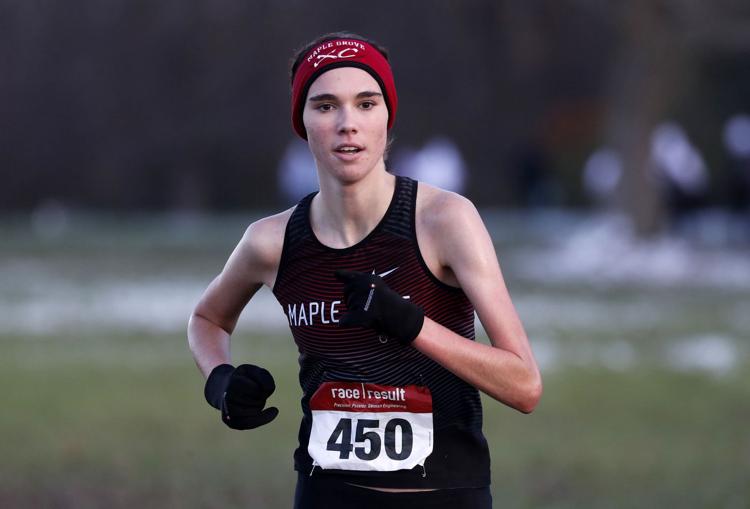 Runner of the Year: Acacia Barber, Frewsburg.
Abby Brunenavs Maple Grove 11
Juliana Flick Silver Creek/Forest. 12
Tori Pavlock Maple Grove 12
Christina Peppy Maple Grove 12
Teghan Trocki Frewsburg 8
CSP: Evangeline Johnson-8, Tayden Persons-9, Hannah Schauman-10, Leighanne Swan-10. SILVER CREEK/FORESTVILLE: Daisy League-11. MAPLE GROVE: Allison Bohall-9, Hannah Tarbrake-11.
CATTARAUGUS/LITTLE VALLEY: Emma Pocabello. CSP: Jenna Fisher-11, Haley Odell-9. FRANKLINVILLE-ELICOTVILLE: Tarryn Herman-11. GOWANDA: Kayla Forthman. RANDOLPH: Gracyn Rowland-7. SILVER CREEK/FORESTVILLE: Emily Bowers-9, Ellie Decker, Emma Romanik, Melanie Wilson-10.