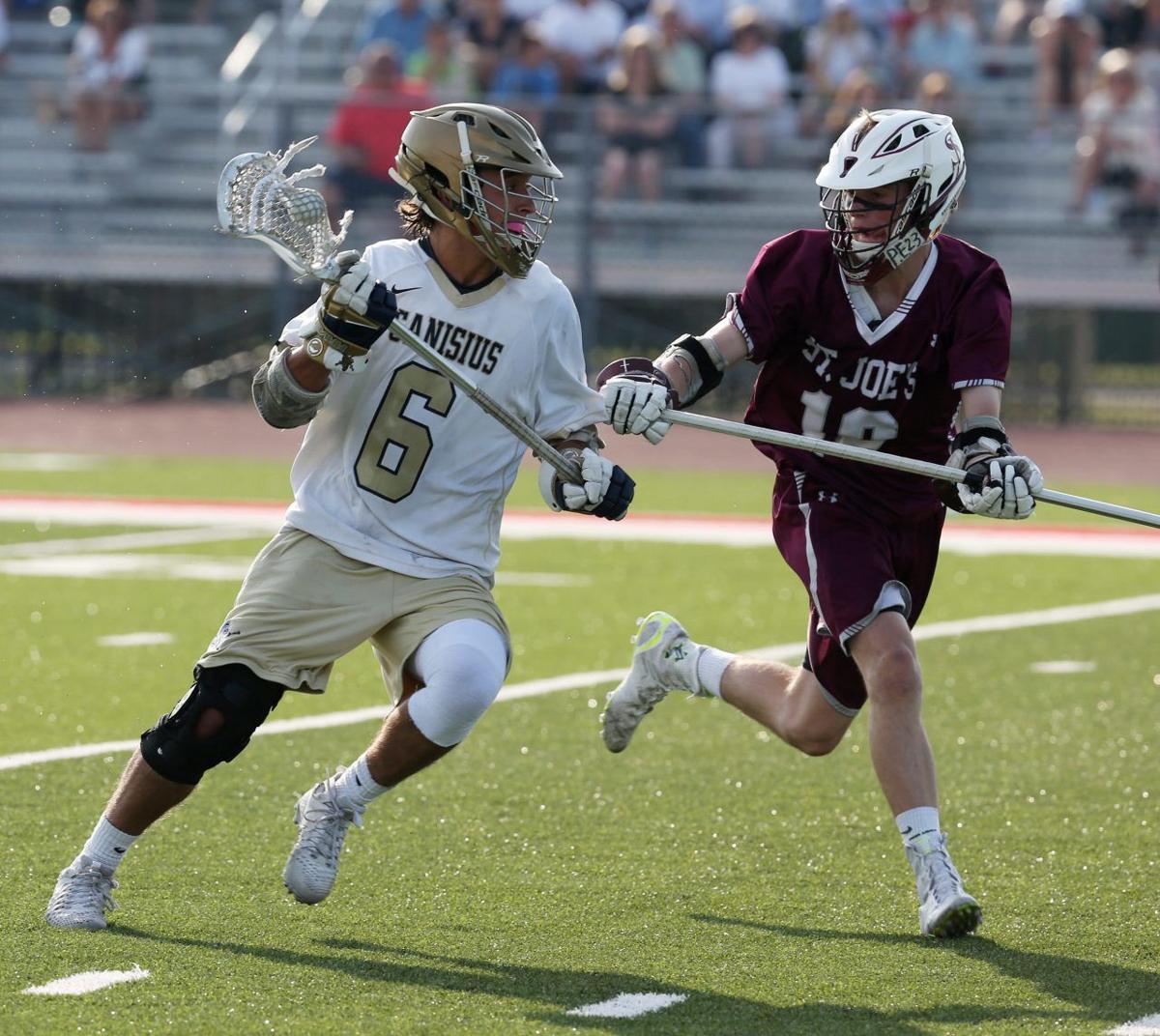 Here are the members of the All-Western New York boys lacrosse first team:
Attack
A Nelson Logan, Akron, 12. Tigers co-captain recorded 44 goals, 99 assists for Class D champions. Scored 300 points in 58 career games.
A Thomas Cecere, Grand Island, 12.  Strong, three-sport athlete graduates as GI's all-time leader in goals (207). Will play at Division II North Greenville.
A Coleman Jacobs, Orchard Park, 12. Quakers co-captain had the best statistical season of his career, recording team highs in goals (60) and points (83).
A Kellen Pulera, St. Joseph's Collegiate Institute, 11. Big-game player who scored six goals in Monsignor Martin final. Led Marauders in goals (63) and points (92).
Midfielder
M Owen Hil, Akron, 12. Three-time first-team selection pumped in 49 goals for the Tigers to finish his five-year career with 231 goals.
M Brett Beetow, Lancaster, 12. Led Legends in goals (53). Three-year starter scored many timely goals. Will play at University at Tampa.
M Casey Kelly, St. Joseph's Collegiate Institute, 11. Physical, slick-passing middie led St. Joe's fast-paced offense in assists (40). Also chipped in 36 goals.
M Hunter Parucki, St. Joseph's Collegiate Institute, 10. Talented Marauder and second-year vet earns first All-WNY after recording 32 goals and 61 points.
M Christian Watts, Timon-St. Jude, 12. Aggressive two-way middie scored 67 of his team's 130 goals for the season. Will continue his career at Siena.
Defense/Goalie
D Bryce Benham, Lancaster, 12. Shut-down defender with nice foot work collected school-record 162 ground balls. Hobart commit chipped in with six goals.
D Zack Belter, Niagara Wheatfield, 12. Student of game and phenomenal athlete was at his best playing with aggressive mean streak. Will attend St. Bonaventure.
D Jack DiBenedetto, Nichols, 11. Great teammate and leader proved to be tough to beat one on one. Offensive skills fueled Vikings' transition game.
D CJ Goss, St. Joseph's Collegiate Institute, 12. Repeat selection is perhaps Marauders' most versatile player. He's a shutdown defender who will play at Canisius College.
G Ben Mazur, Lancaster, 12. Repeat selection yielded 6.5 goals per game and stopped 61 percent of shots on goal. Stopped 63 percent of 1,062 career shots faced.