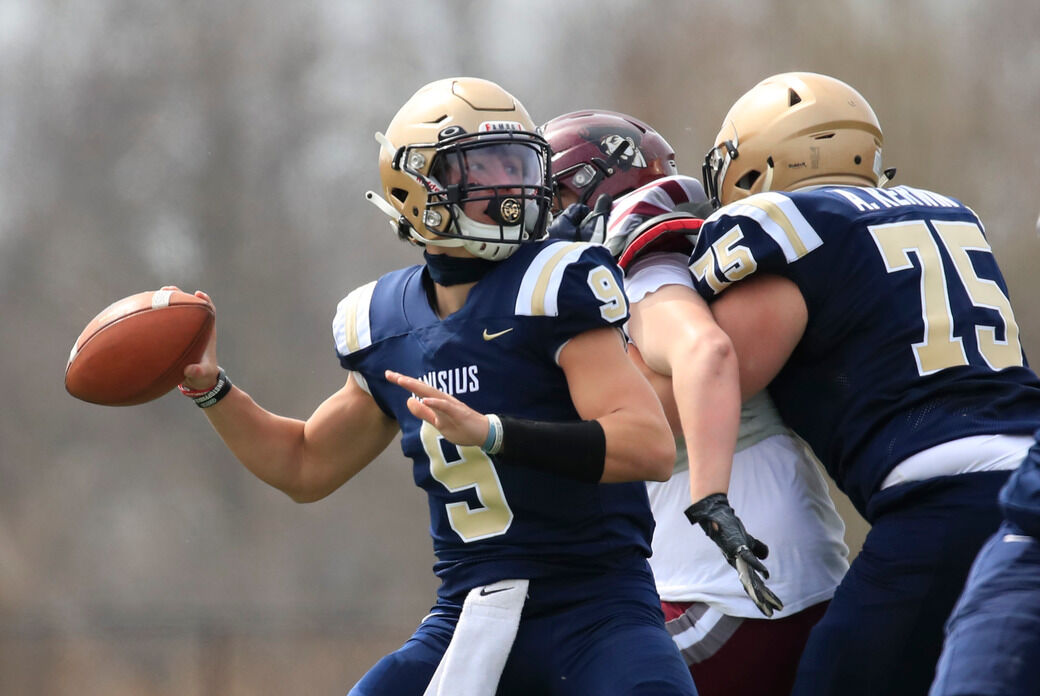 Here are 10 players to watch in Western New York high school football:
Tyler Baker, Canisius, QB, 11: Everyone likes watching a quarterback who can make plays with his legs and arm. Baker is a highlight reel, coming off the 2019 state Catholic championship season in which he passed for 1,830 yards, rushed for 925 and finished with 26 total touchdowns. He has a wealth of talented receivers and running backs, including Joe Dixon, a returning first-team All-Western New York selection who plays running back and in the secondary. Baker completed 9 of 13 passes for 219 yards and three touchdowns and rushed for another score as Canisius beat St. Joe's, 63-0, in last Saturday's opener.
Addison Copeland, Maritime/Health Sciences, WR/DB, 11: One of the best athletes in the area, lightning-fast runner is a playmaker whenever he touches the ball – scoring on rushing attempts, receptions and via punt returns for the reigning Section VI Class B champions. Notre Dame is among the many schools who have made him an offer. Honorable mention All-Western New York selection as a sophomore.
Antonio Corsi, St. Francis, TE, 12: Returning second-team All-Western New York selection is one of the more intimidating receivers in the area at 6-3, 248 pounds. He is coming off a season in which he caught 51 passes for 734 yards and nine touchdowns. Signed with Maine.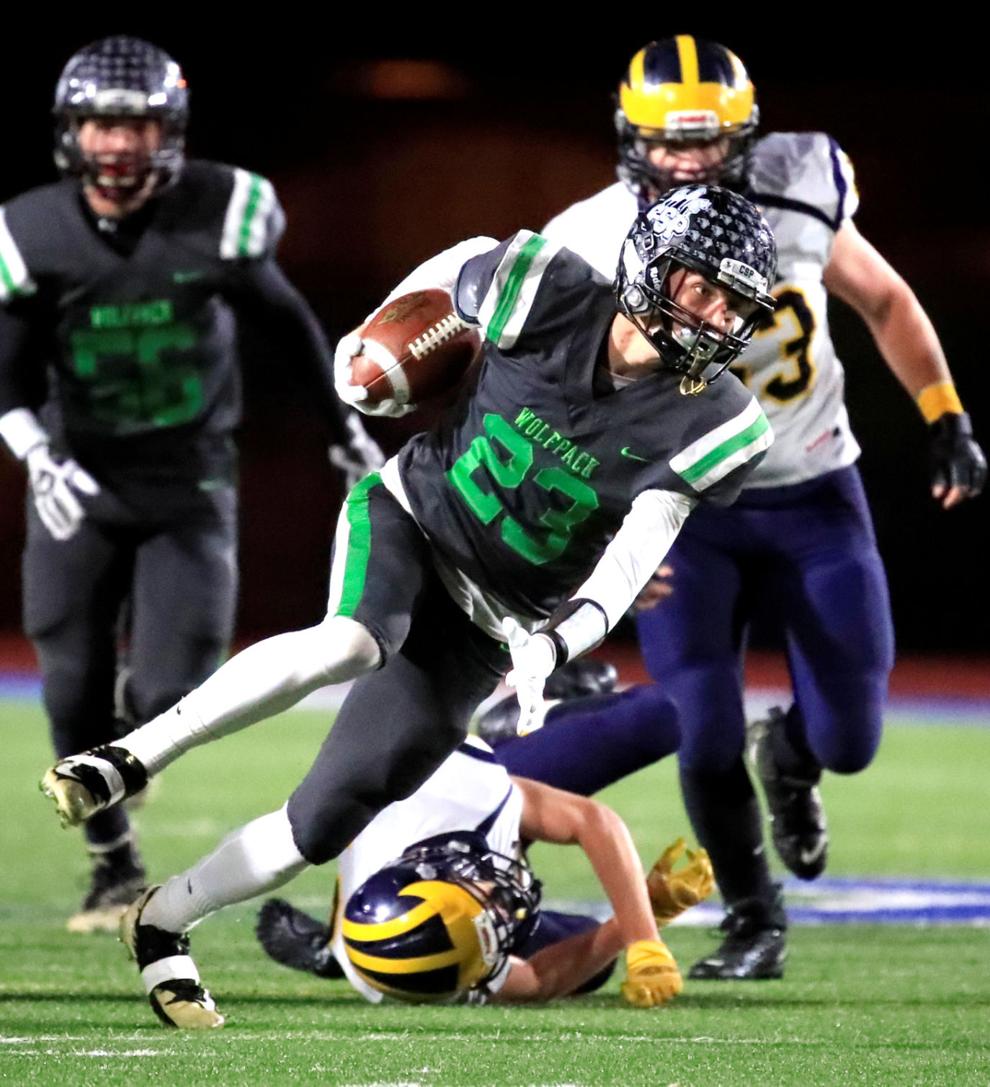 John Swabik, Clymer/Sherman/Panama, RB/Utility, 12: Perhaps the most well-rounded athlete in Western New York. Defending state champion in pentathlon has been Mr. Versatility during the Wolfpack's two state title runs. Coach Ty Harper said he'll play multiple positions this season. Averaged 13.7 points and team-high 7.7 rebounds for Class D runner-up Sherman in recently completed basketball season. Has full scholarship to Colorado for track and field. 
Jaylen Butera, Jamestown, RB, 11: The 6-2, 170-pounder has explosive speed, tremendous football instinct, and can make big plays on both sides of the ball and in kicking game. Plays hard every play. Averaged 85.3 rushing yards and 25.4 receiving yards per game. Finished with 11 touchdowns, including four receiving on just 12 catches. Returning third-team All-WNY selection.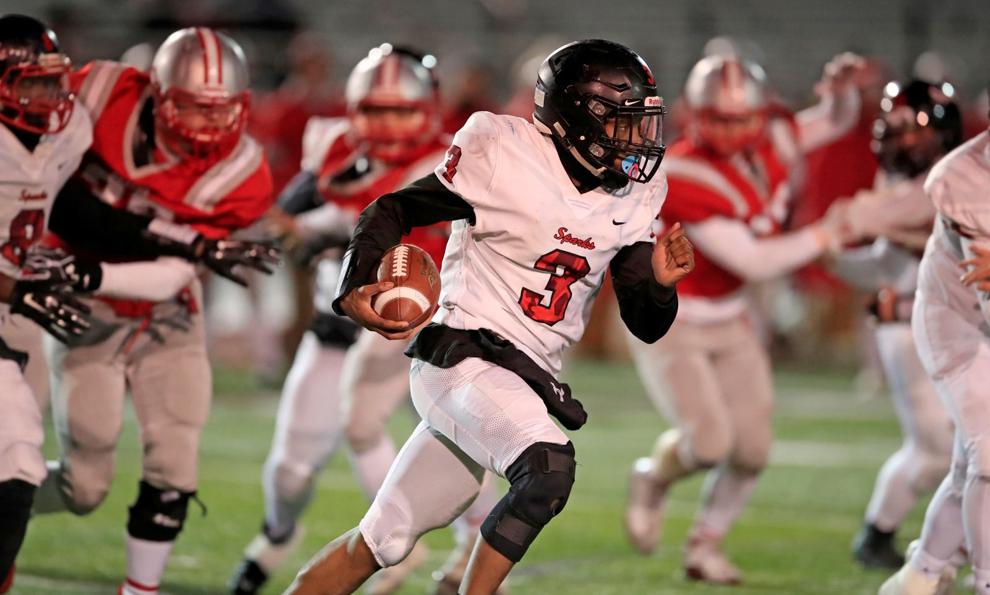 Keith Jackson, South Park, RB/LB, 12: The Sparks return two Connolly Cup finalists, Robert Morris signee Marqwan Fluitt and classmate and backfield mate Jackson. Jackson accounted for 20 touchdowns during the Sparks' run to the Section VI Class A title. Scored a touchdown at least once in every way possible. Physical runner with nice hands as a receiver. Finished second in tackles with 100, trailing only Fluitt, who was a first-team All-WNY choice as a defensive lineman.
Jayden Lassiter, Portville, RB/LB, 12: Earned second-team All-Western New York honors in 2019 as he rushed for more than 1,000 yards in just seven games, averaging 7.1 yards per carry. Workhorse rushed for 19 of his 23 touchdowns.
Nik McMillan, Canisius, WR/DB, 11: McMillian, who has an offer from Akron, earned national attention from ESPN's Randy Moss for the touchdown pass he caught in the end zone that set up CJ Ozolins' game-winning 2-point conversion in the state final in 2019. On a team blessed with a wealth of talent, he averaged 16.14 yards per catch and had a team-high five TD receptions. All-WNY honorable mention selection.
Cody Phillips, Lancaster, RB, 12: Another workhorse back who will grind out tough yards. Packed on 25 pounds as he'll be the feature back lining up in the backfield with third-year starting quarterback Jason Mansell. Led Legends with eight rushing touchdowns. Offense missed him after he suffered game-ending injury early in state quarterfinal loss to McQuaid.
Jimmy Scott, St. Francis, RB/LB, 11: St. Joe's transfer and Power 5 conference recruit is 6-3, 250 pounds and runs the 40-yard dash in 4.7 seconds. Has the size most Division I coaches crave. The 3-star recruit originally verbally committed to Tennessee, but a coaching change has resulted in Scott reopening his recruiting.