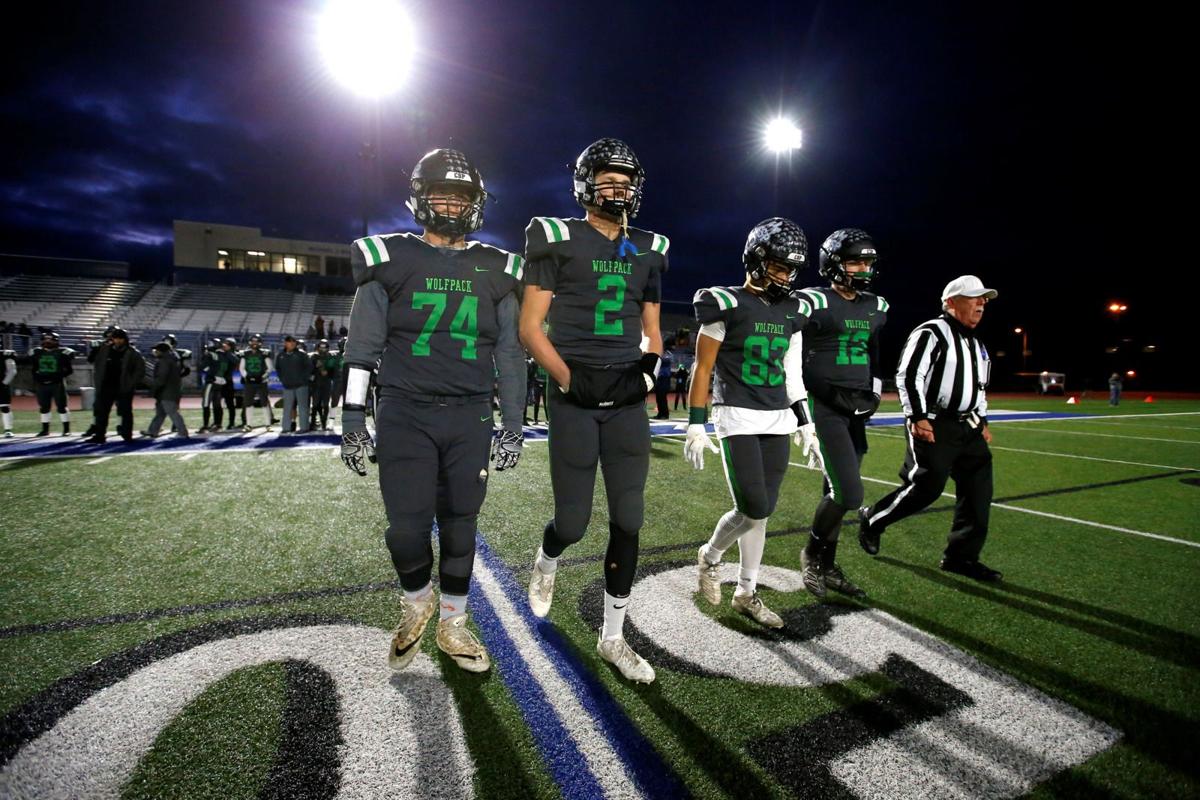 Lancaster and Clymer/Sherman/Panama return veteran players who know how to win and, not surprisingly, each team had expectations of being able to contend for New York State Public High School Athletic Association championships this football season.
But they, just like every other fall sports team in the state, will just have to be content with having a season, hopefully.
The NYSPHSAA announced Thursday that the start of the fall sports season will be delayed. The organization announced the regional and state championship events have been canceled.
The decision moves the start date of practices from Aug. 24 to Sept. 21.
Schools will be allowed to waive the seven-day practice rule, but other eligibility practice requirements remain in place, the NYSPHSAA said in a news release.
"Safety will always be our priority," fifth-year Lancaster coach Eric Rupp said. "But at the same time one of our program goals was to compete for the state championship. … We have to make sure everybody is doing the right things we can to have a season."
The revised plan also includes a provision for a condensed schedule, should Covid-19 prevent schools from returning in the fall. That schedule calls for 10-week seasons, with winter sports to be played from Jan. 4 to March 13, fall sports from March 1 to May 8 and spring sports from April 5 to June 12.
"As the state considers reopening, it is unrealistic to believe athletic seasons can start on Aug. 24 as originally scheduled," said Paul Harrica, NYSPHSAA president, in a statement. "The priority will continue to be on the educational process and a return to learning in the safest way possible."
With schools focused on how they're going to reopen for on-campus instruction, NYSPHSAA Executive Director Robert Zayas said during an afternoon conference call that it was in the best interest to take a pause and "allow schools to reopen, making sure students are able to take care of their academics" first and then mix in athletics.
Under a condensed schedule, Zayas didn't completely rule out the possibility of being able to conduct regional or state championships but added the focus would be on regular-season competition and that it'd be more realistic to culminate the season with either a sectional or regional championship event.
The guidelines were voted on after a recommendation was made by the NYSPHSAA Covid-19 task force that met Thursday morning for the third time.
The NYSPHSAA's decision also encourages schools to schedule geographically, given that different areas of the state have experienced varying impacts of the coronavirus. Schools would have the option, if permitted by state officials, to offer offseason conditioning workouts.
The decision to cancel regional and state championship events means two-time defending state champion CSP, which is expected to return 20 seniors, can only wonder what might have been. While the Wolfpack had been bumped up from Class D to C due to their success as a merged program, they still felt good about the chances of making another run. Instead the focus is on a different goal: winning as many games as possible and, should there be a sectional tournament, winning that.
"I feel for the seniors," CSP coach Ty Harper said. "I hope at some point we're able to get back on the field whether it's September or the spring. You just hope at some point we're able to get those guys back on the field. Not having a regional or state championships is disappointing."
Lancaster, meanwhile, is expected to return several key players who helped the program win its fourth straight Section VI Class AA championship last season. The Legends dropped a tough 32-28 decision in regionals to a McQuaid team that lost in the state final.
They had hopes of going deeper into the state playoffs. Now the goal is to try to be the best team in the section.
"I think that has to be our new focus," Rupp said. "No matter how many games we have, we're just going to try to make sure we win the last one."
Section VI Executive Director Timm Slade said Thursday night that the section's executive council will meet Monday to discuss whether it's feasible to conduct sectional tournaments under each of the options. Remember, Section VI not only consists of Erie, Niagara, Chautauqua and Cattaragus counties but also includes Orleans County's Albion and Medina high schools. Under the state's reopening plan, Orleans County is part of the Finger Lakes/Rochester region and could have different safety guidelines than the Western New York-based counties.
Orchard Park football coach Craig Dana was a little bit surprised by the NYSPHSAA's decision. All signs had indicated information would be unveiled later this month or the first week of August.
"I thought it would be when schools would be coming out with information that they'd make a decision." Dana said.
He also thought the organization would wait a bit longer because nearby Pennsylvania recently announced it's all systems normal with football to start Aug. 10 and the rest of fall sports to open Aug. 17.
"I would say this is the most difficult situation I've ever been part of in my professional career," Zayas said.
New Jersey's scholastic sports organization's decision to push the start of fall sports to Sept. 14 may have opened the door for New York to do the same.
"I wouldn't say what New Jersey did had a big impact but it was certainly an idea that we went ahead and adopted to go ahead and provide a little relief for our school administrators," Zayas said.
Longtime Cleveland Hill coach Glen Graham, who has guided his football team to the state Final Four twice over the past three seasons, said it's OK with him if there aren't regional or state tournaments.
"I'm just happy the plan is to still have fall sports," Graham said. "The priority is to give kids a chance to play."
MMHSAA Executive Director Pete Schneider anticipates that the area's Catholic/private schools will follow what the NYSPHSAA is doing, but added the New York State Catholic High School Athletic Association still has to meet to discuss the issue.
Concerned about COVID-19?
Sign up now to get the most recent coronavirus headlines and other important local and national news sent to your email inbox daily.