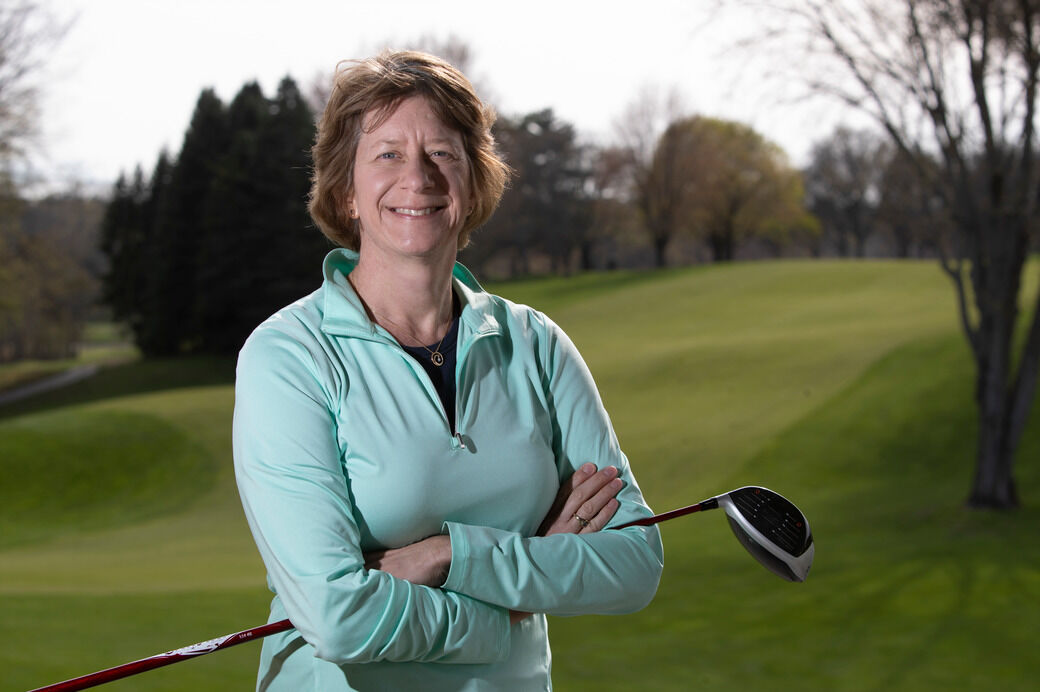 The International Junior Masters is taking a big step toward growing the girls game in Western New York.
The prestigious event at East Aurora Country Club has traditionally been contested only among boys, but will feature a girls division for the first time this year.
"In this day and age, you want diversity in the game," East Aurora Country Club president Ann Woloszynski said. "The leadership skills that it brings, I think will really help prepare these women for later on in life."
Introducing a girls division is particularly meaningful to Woloszynski, who is the first female president in the 105-year history at East Aurora.
"It's super exciting. I was a high school and college athlete, so athletics has done for me more than any class I ever took," she said. "The education you get on the field, on the court, on the course is outstanding, so to be able to see the girls get out here and compete at the highest level and to start to help grow the game more is fantastic."
Woloszynski played softball and basketball for Lancaster High School and Canisius College. She was the 1990 Student-Athlete of the Year at Canisius and was inducted into the Canisius Sports Hall of Fame in 2003. She didn't pick golf up until she was an adult, but today plays to an 8 handicap.
"Having been an athlete all my life, my body doesn't allow me to play basketball and softball anymore, so this is a way I've been able to stay competitive with a game that just grows with you," she said. "You can continue to play it. It's a lifelong sport. I love the challenge of it. For me, it always was a lot easier for some reason to hit a softball moving toward me or field a ball moving toward me than to hit a stationary golf ball. I love that challenge."
Woloszynski also appreciates the life skills golf nurtures – some of which she looks for in her role as an operations manager at M&T Bank.
"It builds confidence," she said. "It builds discipline, camaraderie ... the ability to just be confident in your social interactions, handle conflict, compete. The work ethic to be able to make that commitment to that practice.
"As a manager, I love hiring athletes, because I know I get that discipline and that competitive drive. With golf, in particular, there is a high degree of accountability. You have nobody else to rely on except yourself, so I think it really builds that discipline."
Seven spots in the eight-player field have been filled via invitation, while a qualifying tournament will be held for the eighth spot. Williamsville's Lily Zhang (Park) and East Aurora's Gwen Yarnall (Crag Burn) highlight the field. There is also an international entry. Luisamariana Mesones is attending Saddlebrook Academy in Tampa, Fla., but is originally from Peru.
"We've been talking about starting a girls division for awhile, trying to figure it out logistically," Woloszynski said. "We're super excited with the field we have. We were a little late out of the gate because there was some uncertainty with the pandemic, but of the seven girls we've extended invitations to that have been accepted, they are all under a 4 handicap."
This year's tournament will be conducted from June 29 to July 2. The girls' division will follow the same format as the boys, with two rounds of stroke play seeding the field. From there, match play takes over. The girls' quarterfinals will be held July 1, with the semifinals and final taking place July 2.
"We're committed this year. Let's do it, let's see how it goes and we'll evaluate afterwards what it looks like," Woloszynski said of the size of the girls' field moving forward. "We certainly want to continue to host it ... 
"We're a known commodity on the boys circuit. It's still new to the girls. I think as we start to build a reputation, we'll continue to see more and more interest in it. I'm super excited with the level of talent we've gotten in this first year and the fact that it is representative of a few different states and even one international player."
Last year's IJM was understandably canceled because of the pandemic. Woloszynski said club members are excited to have the tournament back this year. 
As for her role as the first female president, she called it an "honor."
"It's fun. The role is about helping to make sure the club is in a good financial position and making sure we're taking care of our needs," she said. "We're fortunate right now that we had a little bit of a boom last year in our membership. We've got really strong membership levels right now and we're trying to take advantage of that and make the infrastructure improvements we've been waiting to do at the club for a while. Being on the board is about making sure the club stays healthy. We actually have a waiting list now, that we haven't had in a long time."
The introduction of a girls division isn't the only new development for the tournament, which dates back to 1953 and is the oldest junior invitational in North America. The IJM has also partnered with the Western New York PGA. The boys' overall medalists from each 2021 Fore Tour Series Tournament will get exemptions into the 2022 IJM.
The Fore Tour Junior Golf Series is for golfers between 13 and 18 years of age and provides 36-hole events conducted by four PGA sections in the state – Western New York, Central New York, North East and Tri State.