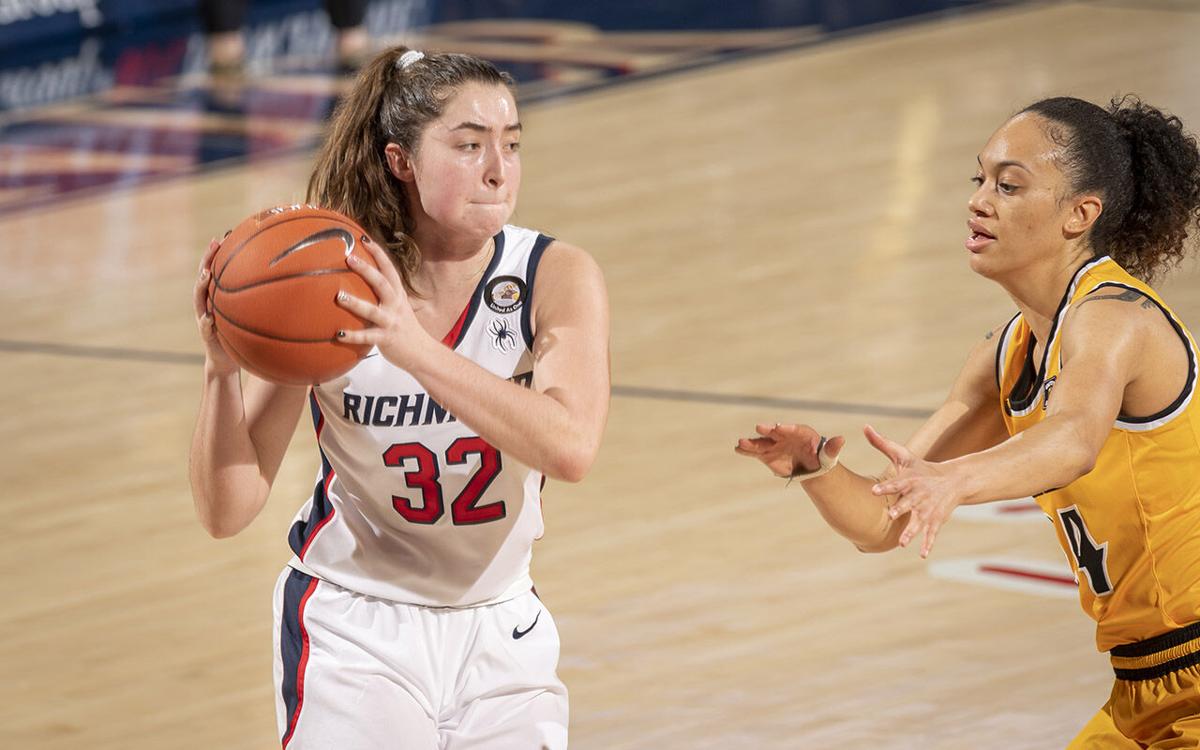 The arrival of basketball season came as a relief to Siobhan Ryan.
Ryan, a freshman guard who played at Buffalo Academy of the Sacred Heart, arrived for offseason workouts in July with the University of Richmond women's basketball team. Richmond opened the season four months later, with an 85-64 loss Nov. 25 at Virginia Tech in Blacksburg, Va., but Ryan thought back to the early months of training for the 2020-21 season.
For weeks, she and the Spiders faced the question of whether there was going to be a season, because of the Covid-19 pandemic.
"That was a huge weight off our shoulders," Ryan said. "It was like, 'Will we get there? Will this happen?' Our mindset was still, we need to prepare. Now, it's an amazing feeling to actually play. All that work was for something. We've had some really good competition so far, and each game is kind of a blessing, with what we've been going through."
Richmond (3-3, 0-1 Atlantic 10 Conference) is scheduled to play at 6 p.m. Friday at St. Bonaventure (1-4, 0-2 Atlantic 10) at the Reilly Center. It is the Bonnies' first home game in more than three weeks. It will also be Ryan's first visit to Western New York as a college basketball player. The last time she was at the Reilly Center was as a recruit when she was considering Bona.
"We're not having any fans and that's a bummer," she said. "It's still going to be nice to play in a familiar arena, though."
Ryan, who was a 2020 first-team All-Western New York selection, holds Sacred Heart records for points in a game, (46) points in a season (677) and career points (1,946), and was a two-time Monsignor Martin player of the year. She also played for the Syracuse-based AAU team I-90 Elite.
So far, she is fourth in scoring for the Spiders at 10 points per game and averages 3.7 rebounds.
"Being able to contribute so quickly, it's reassurance of all the work I've put in to be a college basketball player," said Ryan, who has started all six of Richmond's games. "Not a lot of freshmen come in and get to say that. The decisions I made were perfectly set up for me to do this, and it's a great feeling, knowing I can contribute."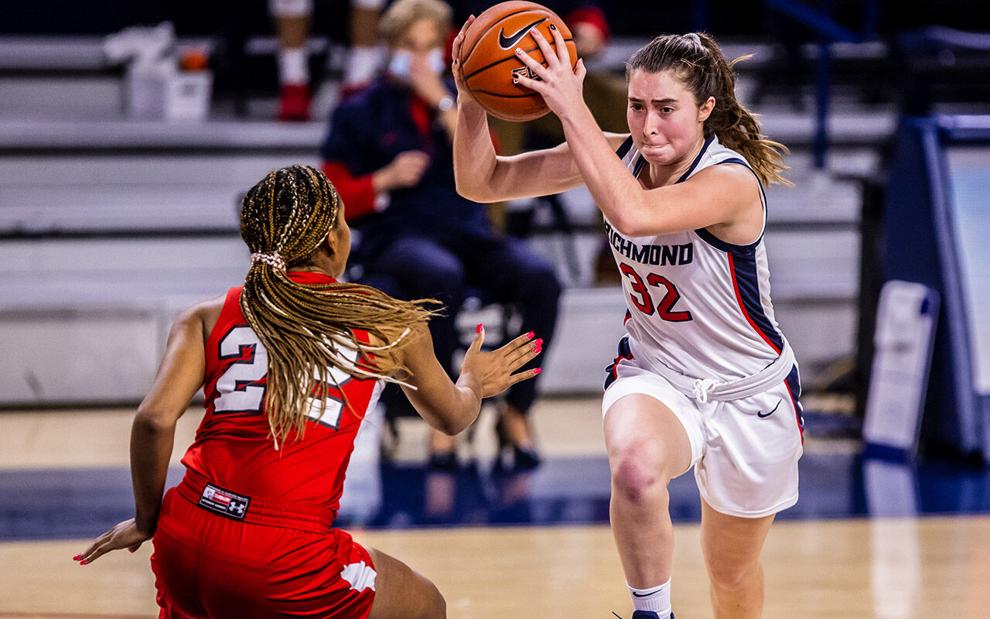 Ryan started in Richmond's first four games before the athletic department announced Dec. 11 that its program's activities were paused. Richmond's athletic department said in a statement that the pause was instituted "in response to the results from the latest Covid testing and contact tracing," but did not specify if any players, coaches or staff tested positive.
Two of Richmond's games were postponed, and after Richmond resumed its season Dec. 20 – a 73-49 loss to VCU and a 65-54 loss Dec. 22 at Howard, in which Ryan had 12 points and 12 rebounds for her first college double-double – the school allowed players to go home for the holiday break.
Ryan explained some of the precautions she took before and while traveling to and from Buffalo over a span of four days.
She said she was not deemed a close contact, yet had to isolate in her dormitory at Richmond until she received a negative Covid-19 test. Then, when she returned to Buffalo, she drove home instead of flying, and isolated at home until she returned to Virginia.
"That was really scary," Ryan said of the testing results in Richmond's program, and its subsequent pause in activities, which lasted a week. "We had to do contact tracing, and we had to be tested, and there was some anxiety. This was more than just basketball. This comes down to your health. It was adversity, but our coach (Aaron Roussell) says that shouldn't stop us. We didn't play our best right after the break, either, but now we're excited to play on Friday, and we'll have everyone back, and I think we're ready."
Ryan attributes her early productivity at Richmond, though, to the fact that she was asked to take on immediate responsibilities, and was asked not to play like a freshman, but as a player with confidence in her skills and in the decisions she makes on the court. 
"Our coach is big on our program not having seniority," Ryan said. "Once you're out there, you play your role. I have to be on the court and be constant, play how I play, in order to help us best. I shoot a lot of threes, and I have to make the right decisions. Be confident, run our system and make plays.
"When I go out there, I make the best decisions. I have to play like a seasoned senior. That was the biggest change for me, too, taking on that mindset."
She also got reassurance from her older teammates.
"They told me, 'You got this, and you deserve this spot,' " Ryan said. "Just being in that supportive environment, it helps me to be confident."