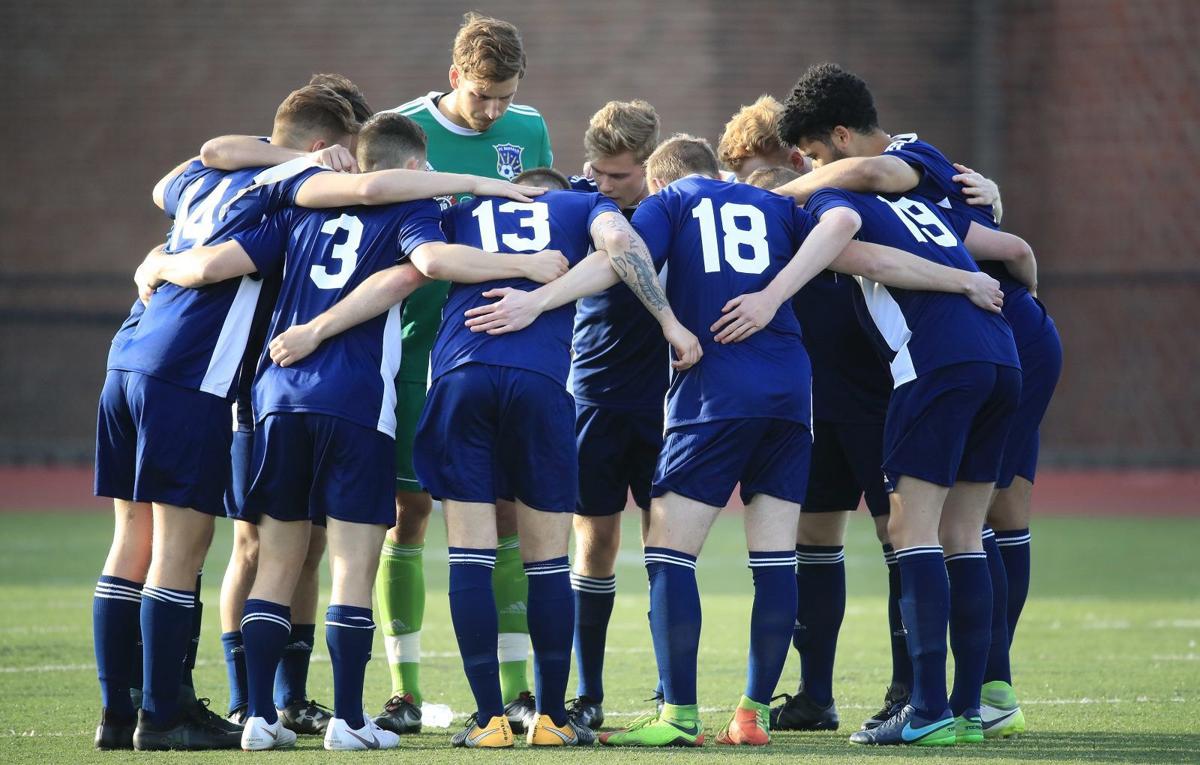 It's beginning to look like summer 2020 won't entirely dry for Buffalo soccer.
Local men's club FC Buffalo has accepted an invitation to participate in the National Independent Soccer Association's Independent Cup, with matches slated against Cleveland SC on July 29 at a neutral site, Erie, Pa.'s Veterans Memorial Stadium (at 26th and State streets), and then against Detroit City FC Aug. 2 at Keyworth Stadium in Hamtramck, Mich. If either match ends in a draw, a penalty kick shootout will determine the winner.
All tournament matches are expected to be livestreamed, although further details were not available when NISA announced the tournament.
The NISA Independent Cup serves as valuable competition in a summer where the Covid-19 pandemic has forced the cancellation of most American leagues, outside of Major League Soccer and the National Women's Soccer League.
The National Premier Soccer League, of which FC Buffalo has been a member for 11 years, canceled its season in late March, while the NISA, a third-tier pro league established in 2019, played its final spring league match on March 7. Buffalo's August foe, DCFC, competes in the NISA.
The three clubs – FC Buffalo, Cleveland SC and DCFC – will participate in round-robin fixtures, with tiebreakers in the order of total points, head-to-head results and then goal differential. The national tournament comprises 15 teams, a selection of independent clubs from outside the U.S. Soccer structure, from leagues such as the NPSL, United Premier Soccer League, Gulf Coast Premier League and beyond – will not pit regional winners against each other.
In order to participate, semi-professional FC Buffalo must follow the guidelines that professional clubs across the globe are following as competitions attempt to restart. For the Wolves, this will involve regular Covid-19 testing leading up to and between the NISA contests, plus close adherence to the Centers for Disease Control and Prevention's Return to Play protocol. 
Additionally, FC Buffalo unveiled a special kit for a cause. Club owner Nick Mendola worked with Minneapolis company Stimulus Athletic to produce a black "Against Racism" kit, available now for preorder, to benefit two Buffalo-area social justice organizations, Unite by Night and the National Federation for Just Communities. The jerseys are available for $50 without a number or $60 with a number on the back, and they will be available in five weeks. 
In a detailed post on FCBuffalo.org, Mendola described the club's rationale for the special kit and its dedication to pairing words of reform with actions taken to further the cause.
"Our goal for as long as we're a club is, of course, to bring soccer to the City of Buffalo and Western New York as a whole. But it's also to use whatever platform we're given by this beautiful game to prop up the better parts of our society while standing together as players, supporters and workers against obstacles to equality, justice and a better community."