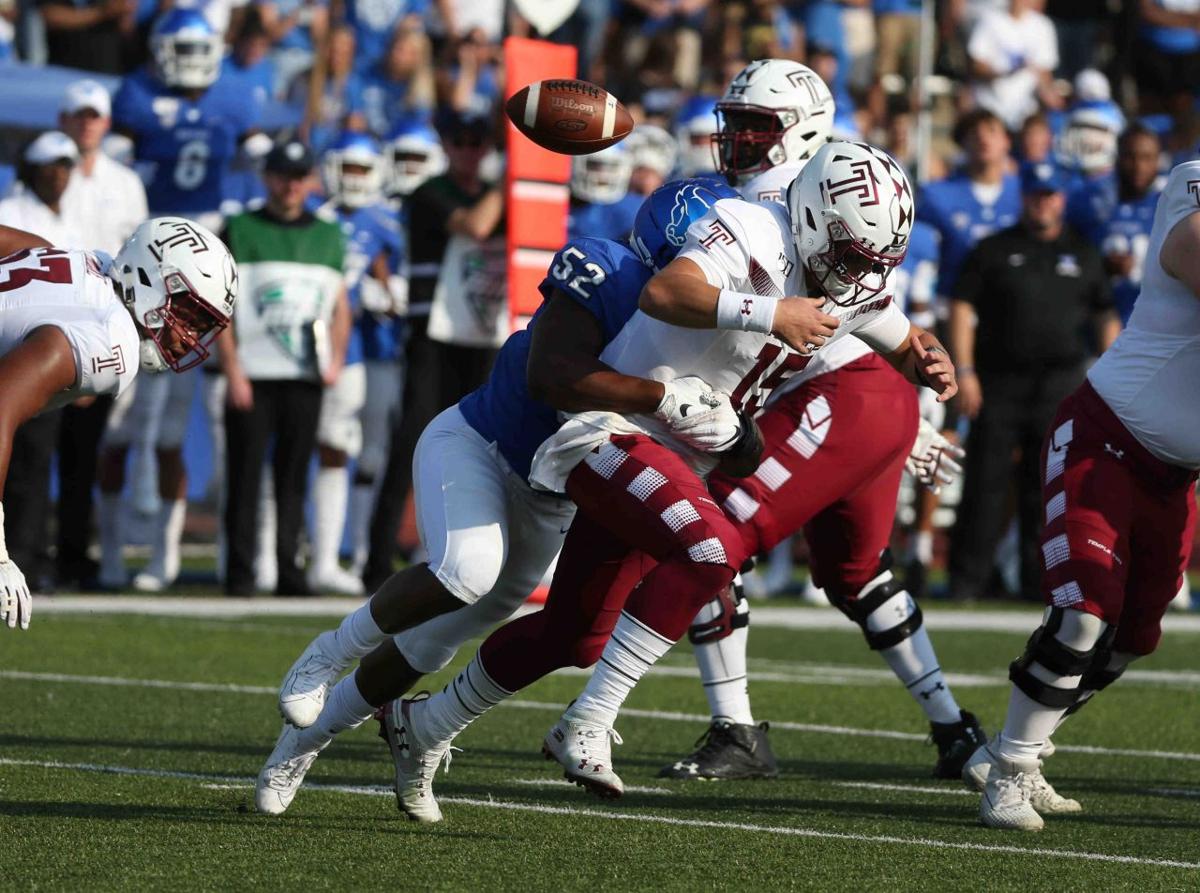 If college sports are played this fall, fans will not be allowed to attend the games, at least based on the current state reopening status, New York state officials said Tuesday.
Gov. Andrew M. Cuomo had already said fans would not be allowed at professional sports venues, including for tailgating, so the announcement was not a surprise.
"So the game can go on, the game can be televised, but no fans," Cuomo said Tuesday, during a conference call with reporters.
The status of fall college sports, particularly college football, has not been determined, though conferences across the country have been revamping their fall schedules in response to the Covid-19 pandemic.
In Western New York, fans not being allowed to attend college games in the fall would most immediately impact the University at Buffalo football team, which is scheduled to host its home opener Sept. 12 against St. Francis (Pa.) at UB Stadium. UB is scheduled to host five games this fall at UB Stadium.
"We understand and support the health and safety guidelines put forth by Governor Cuomo," UB athletic director Mark Alnutt said in a statement Tuesday night. "We are currently seeking further clarification regarding fans at collegiate sporting events and will move forward appropriately under the state's guidance and in accordance with UB's own health guidelines.
"The health of our student-athletes, coaches and staff as well as the entire University at Buffalo and Western New York community is our top priority. We will continue to work diligently to practice the proper safety protocols that will allow us to play sports this fall.  We hope that by following these steps, we'll be able to have our fans safely back in the stands soon."
The lack of fans would be an economic blow to college athletic department budgets, especially when it comes to UB football. The UB athletic department generated $1,456,665 million in ticket revenue for the 2019 fiscal year, including $945,529 in ticket revenue for football, according to its NCAA Membership Financial Report, which was obtained by the News through a Freedom of Information Law request.
UB is a member of the Mid-American Conference, which announced last week it will delay the start of six fall sports (field hockey, men's soccer, women's soccer, women's volleyball and men's and women's cross country) to Sept. 3. The MAC, however, has yet to announce any delays or schedule changes for football season.
College sports conferences are continuing to determine how to proceed with testing and other safety protocols that will allow games to take place in campus environments during the Covid-19 pandemic.
According to a Buffalo News database of colleges reporting Covid-19 results, 78 schools in the Football Bowl Subdivision and 23 schools in the Football Championship Subdivision have released testing data. UB athletic director Mark Alnutt announced July 9 that two athletes and one staff member had tested positive.
New York State Budget Director Robert Mujica said as the state is in phase four "right now," fans at college games would constitute a large gathering (up to 50 people). He said larger gatherings have not been authorized "as of yet."
Be the first to know
Get local news delivered to your inbox!