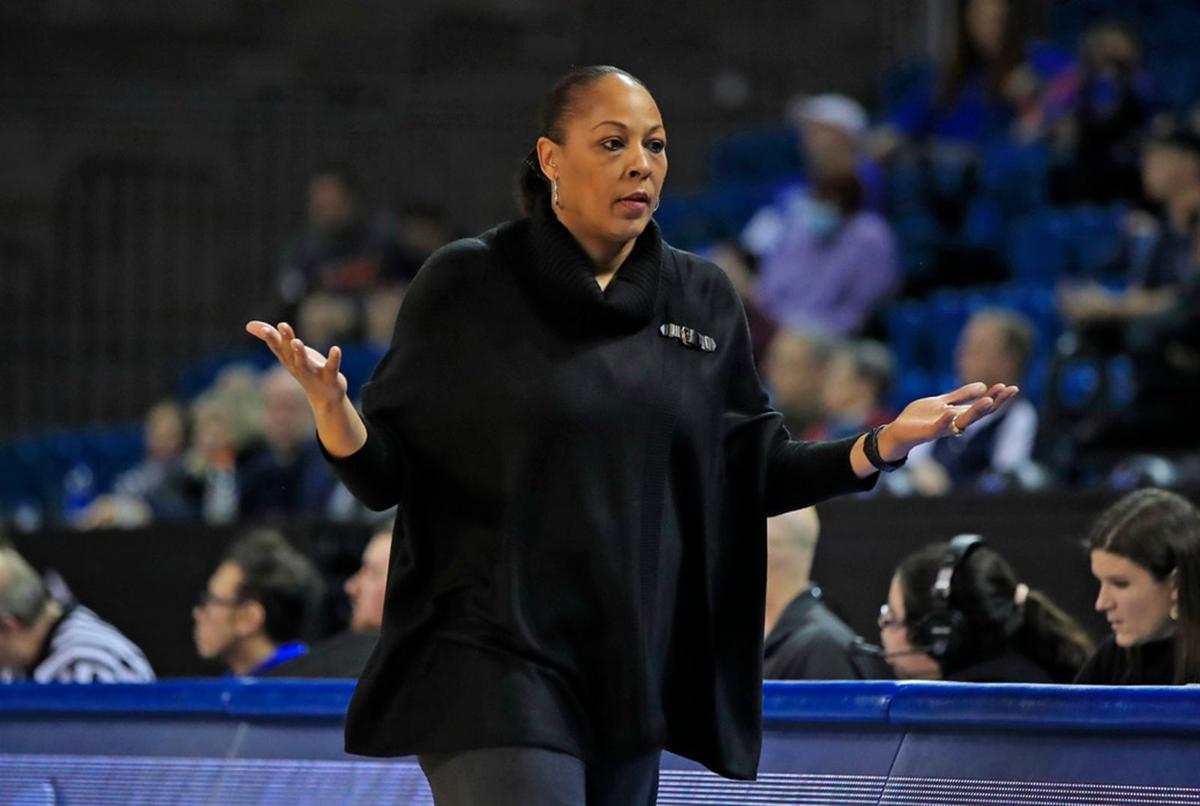 University at Buffalo women's basketball coach Felisha Legette-Jack took a vocal stand Wednesday, in the wake of the shooting of Jacob Blake in Wisconsin.
In the three-minute video posted to her Twitter feed and on the YouTube page of UB assistant coach Kristen Sharkey, the Bulls coach said she did it at the urging of her team.
Wearing a mask, Legette-Jack gave a passionate plea. Her voice grew stronger as she sat in the stands of Alumni Arena, in front of the UB women's basketball players and coaches, all of whom wore masks.
Legette-Jack didn't just address the issue of police brutality. She discussed Blake, a Black man who was shot from behind seven times on Sunday in Kenosha, Wis., as police attempted to arrest him during a domestic dispute. Then, Legette-Jack addressed the nation's political leaders, the Covid-19 pandemic and the Black Lives Matter movement.
"We are angry," Legette-Jack said in the video. "We are playing basketball with masks on. We are fighting to bring greatness to young women. And we are still having to deal with the unsafety of our people.
"Black Lives Matter. We matter. And you need to know that we are angry. We are frustrated. We need leadership to allow us to have these young people walk around campus and be in their glory to be able to get educated.
"It is time for our leaders to do the right thing, not the political thing, not the 'what's going to happen for me' thing. You are about to lose an entire generation because we will not police the police. We won't come together at this time because it's a political time to get rid of this virus.
"And this may not go well with everyone that loves our women's basketball team, but the gang that's behind me says, 'Coach, you've got to do something.' And I don't know what else to do, other than plead to our congressmen, to our president, to our people that's running for office, to stop the violence. To bring our country back to the country that the whole world looked to in admiration. Help me raise this team. Help us become loving again. We stand together for our leadership, (which) needs to stand for what's right.
"We've come here from all over the world, and we're hurting. Enough. Help us grow. We are the University at Buffalo women's basketball team and we are waiting for the right person to stand up and get this country where it needs to be. Until then, as broken as we feel, we fight on."