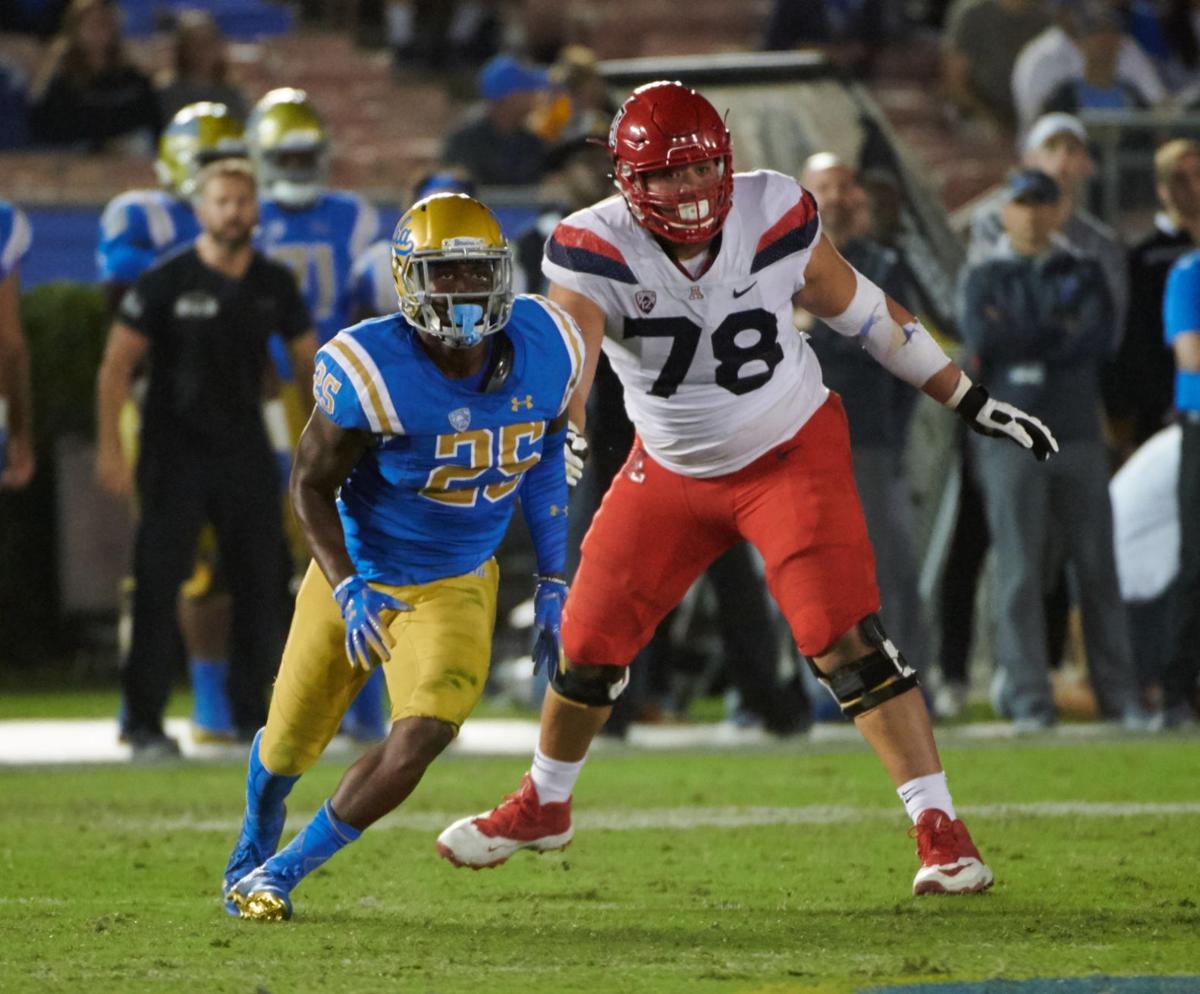 Tyree Thompson was ready to be a contributor for the UCLA football team in 2019.
But the inside linebacker sustained a broken left foot three weeks before UCLA's season opener, an injury that required surgery to repair a metatarsal bone.
He thought his final season of college football was over, before it had started. He'd already redshirted one season at Sacramento State, but he learned that he could appeal to the NCAA for a sixth season of eligibility, because his injury required him to sit out an entire season.
Thompson has been granted a sixth year of eligibility by the NCAA, and plans to transfer to the University at Buffalo to play football.
"Getting that sixth year was based on me not being able to compete my senior season," said Thompson, who entered the transfer portal in December, after two years at UCLA. "I wanted to pursue a master's degree, and I want to fulfill my dream of pursuing the NFL.
"Buffalo felt like the best fit for me, for what I want to pursue in my last year. I feel like I can be an asset there, to help the team reach their goal."
Thompson earned his degree in sociology in April from UCLA and he plans to pursue a master's degree in American studies at UB. He said he visited UB in January.
"I was really shocked by Buffalo, because we were going around the city, and there's a lot of love from the local people," Thompson said. "Playing for UCLA, there's a lot going on there, too, so we don't get that much attention. It was really nice."
Thompson began playing college football at Sacramento State in 2015, and played one season after redshirting his freshman year. Then, he transferred to Los Angeles Valley College, where he played junior-college football, with a goal of transferring to a Power Five school. He had 51 tackles at Los Angeles Valley, including 11 for a loss in 2017.
He also took a full class schedule and worked a part-time job for his father's company as a janitor, to help pay for his tuition.
"I wanted to play football at a bigger school, so I took a chance on myself and went to a junior college," said Thompson, who is from Mission Hills, Calif. "I took six classes and then transferred to UCLA."
In 12 games as a redshirt junior in 2018, the 6-foot-1, 234-pound inside linebacker had 55 tackles for the Bruins, including six tackles for loss. But after the 2o19 season, he entered the process of applying for a sixth year of college eligibility, which he said was a three-month process that involved the compliance departments from UB and from UCLA.
At UB, Thompson will join a linebackers unit that returns starters James Patterson, Tim Terry and Kadofi Wright, but graduated middle linebacker Matt Otwinowski, who started 13 games and was second on the team in tackles (76) in 2019.
"Not playing this year, it really boosted my football IQ," Thompson said. "It's going to make the game easier. I'm excited to see what I'll be able to do on the other side, now that I've got a coach's perspective and I haven't played for a season."
Thompson plans to enroll at UB this summer, but UB announced March 11 that it was moving to online classes and distance learning because of the Covid-19 pandemic, and the school has not announced when it will return to on-campus classes. While the NCAA announced Wednesday that football and men's and women's basketball players could resume voluntary, on-campus workouts June 1, a UB spokesman said its football and basketball players will not return to campus at the beginning of next month.
"I'm playing it by ear right now," Thompson said. "Just work out and stay ready."