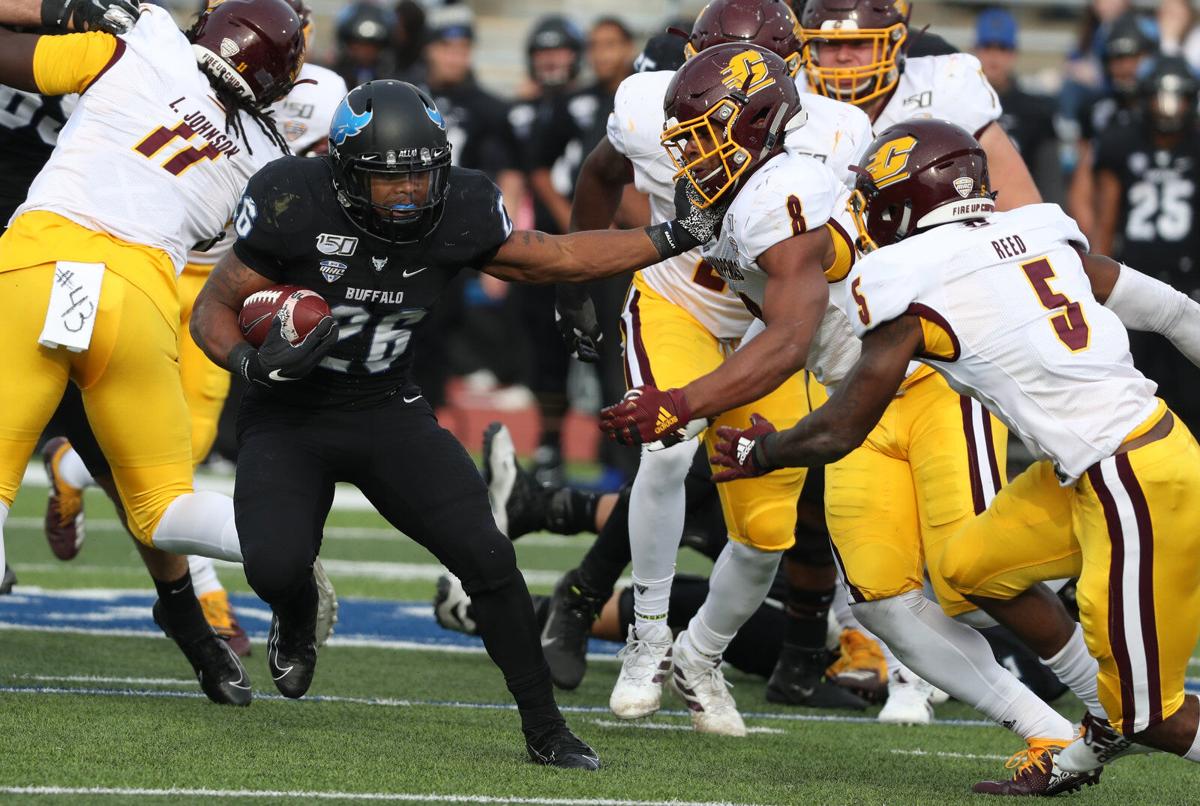 The Mid-American Conference still doesn't have a resolution to how or when it will play its football season. As a result, the University at Buffalo football team will not begin fall practice Friday. 
MAC athletic directors and presidents held meetings Thursday to determine a schedule for the 2020 football season. However, instead of voting on a revised format as expected, the conference's presidents now are scheduled to meet Saturday, according to a conference spokesperson.
A source told The News that the MAC's presidents and athletic directors are considering a 10-game schedule made up of eight conference games and two non-conference games.
A UB athletics spokesperson confirmed to The News that UB's preseason football practices are being delayed until the MAC announces a decision on its football season. Practices were scheduled to begin Friday, and players have been on campus since June for offseason workouts.
UB is scheduled to open the 2020 football season Sept. 5 at Kansas State, and is slated to open its home schedule Oct. 3 against Akron at UB Stadium. UB already has had games Sept. 12 against FCS opponent Saint Francis and Sept. 19 at Ohio State canceled because of schedule modifications due to the Covid-19 pandemic.
Kansas State is a member of the Big 12 Conference, which will play a 10-game schedule (nine conference games and one non-conference game), but the conference has not announced its revised schedule. 
The MAC announced July 17 that it would not play non-conference volleyball and men's and women's soccer games for the fall semester.
The NCAA's board of governors announced Wednesday that Divisions I, II and III must decide individually by Aug. 21 if they will play fall sports or hold fall championships. The Division II and Division III presidents council announced Wednesday they will not hold fall sports championships.
The NCAA also has directed schools and conferences to meet specific requirements if they field fall sports this year.
In a statement released Wednesday, the board of governors expressed serious concerns about the continuing high levels of Covid-19 infection in many parts of the nation, and the board of governors will only support moving forward with fall championships and postseason play if strict conditions are followed.
As of Thursday, 96 FBS athletic programs and 29 FCS programs had either confirmed or had reported positive Covid-19 cases among athletes in their programs, according to a Buffalo News database. Additionally, at least 34 Division I athletic teams have paused or delayed summer workouts because of Covid-19 positive tests or outbreaks in those programs.
Concerned about COVID-19?
Sign up now to get the most recent coronavirus headlines and other important local and national news sent to your email inbox daily.