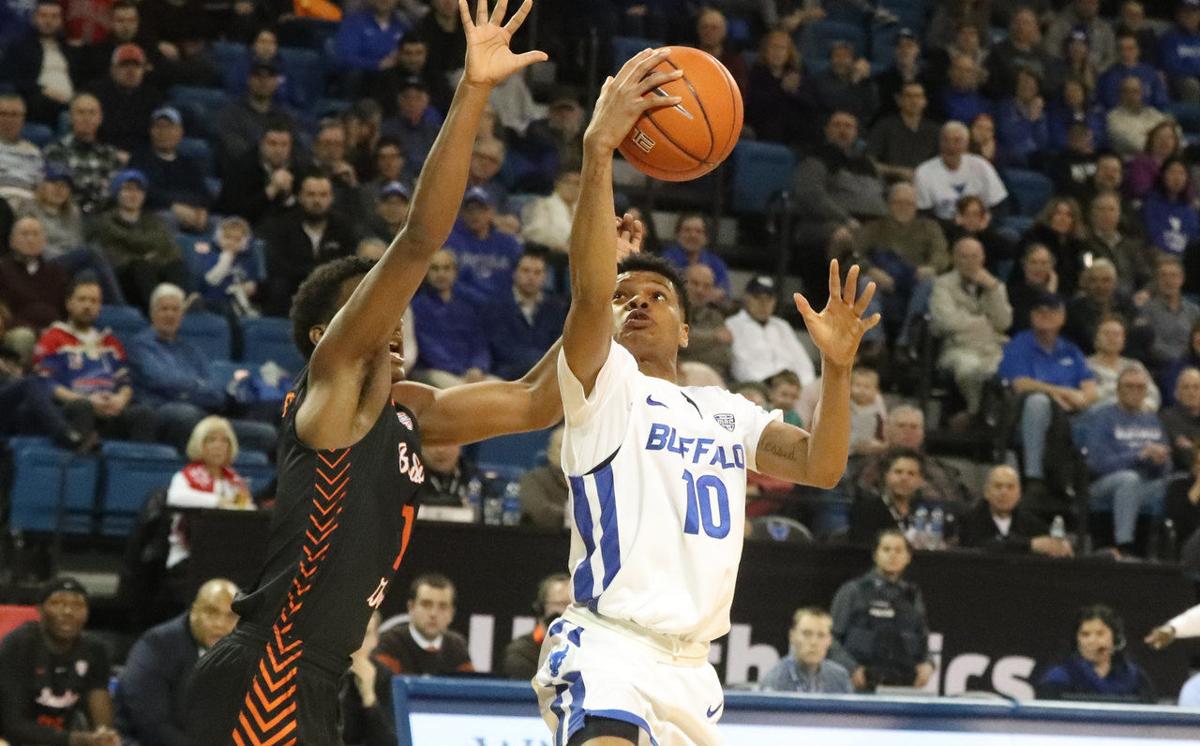 There's shattering proof that Ronaldo Segu has been staying in shape.
Segu, a sophomore guard on the University at Buffalo men's basketball team and the Mid-American Conference's Sixth Man of the Year, set up a backboard-smashing dunk in video from a pickup basketball game played last week on the outdoor court of the home of former NFL running back Edgerrin James.
Justin Tucker, who told TMZ he is a longtime friend of the James family, was playing a pickup game Thursday with a group of college basketball players at James' home in Orlando, Fla.
"My friend Ronaldo Segu from Buffalo, he actually threw me the lob," said Tucker, who is a 6-foot, 8-inch and 225-pound forward at Campbellsville (Ky.) University. "One of the kids there, he had missed the dunk and then it was like perfect timing.
"I didn't expect it to break. I try to dunk real hard each time, but I blame it on Rondo, for throwing the lob like he did."
Tucker's blame of Segu came in jest.
Segu, who is also from Orlando, documented the dunk on his Instagram account, which has 138,000 followers as of Monday. He featured video of the play in an Instagram story on Monday.