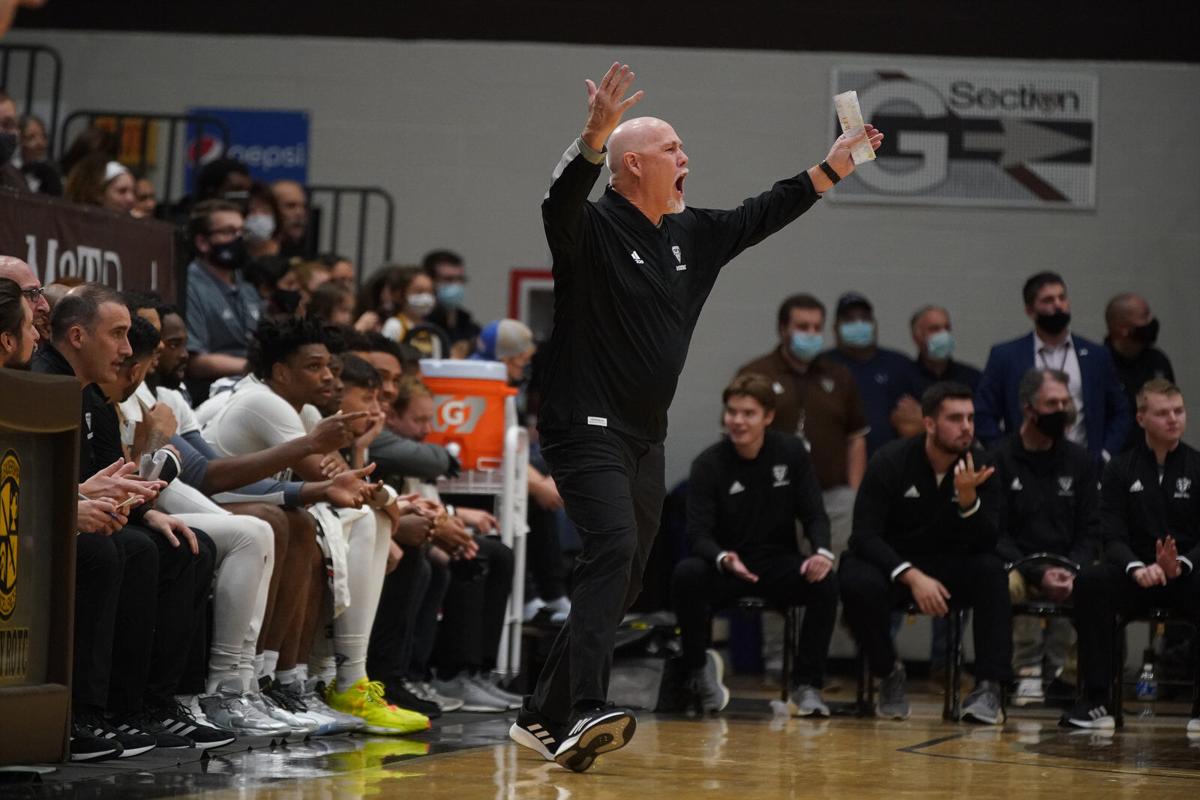 One loss has cast the St. Bonaventure men's basketball team out of the Associated Press Top 25 poll.
The Bonnies are no longer ranked in one national poll after a stay of more than a month among the top 25. Bona was ranked at No. 16 in last week's poll. 
Northern Iowa defeated the Bonnies (5-1), 90-80, at the Reilly Center in Allegany, and a loss to a team that KenPom.com ranks at No. 116 likely didn't sit well among voters. 
The Bonnies received 106 voting points in the AP Top 25, behind Illinois (111) and No. 25 Seton Hall (151). Duke is the No. 1 team in the country in this week's poll after an 84-81 win Friday against previous No. 1 Gonzaga. Purdue is No. 2, ahead of Gonzaga, Baylor and UCLA.
For the Bonnies to get back into the AP Top 25 rankings, the easiest thing is to win games, and winning those games convincingly. Bona has trailed four opponents at halftime this season: Canisius (31-26), Boise State (33-30), Clemson (36-26) and Northern Iowa (47-34).  
Bona's next three home games are against mid-major opponents, including the University at Buffalo, the preseason favorite to win the Mid-American Conference.
The Bonnies continue a four-game homestand when they host Coppin State of the Mid-Eastern Athletic Conference at 7 p.m. Wednesday, then host UB at 4 p.m. Saturday and Loyola (Md.) of the Patriot League at 7 p.m. Dec. 8.
The Bonnies then face No. 17 Connecticut – which would be their first ranked opponent of the season – in the Never Forget Tribute Classic at 3:30 p.m. Dec. 11 at the Prudential Center in Newark, N.J.
Of the early ballots released by voters Monday morning, the trend appeared that the Bonnies would fall out of the top 25. Jerry Carino of Gannett New Jersey ranked the Bonnies at No. 23, but Luke DeCock of the Raleigh (N.C.) News & Observer, Rick Bozich of WDRB in Louisville, Ky., and Mark Berman of the Roanoke (Va.) Times did not include the Bonnies on their ballots.
"Another tough call," Berman wrote of the Bonnies. "But again, I needed to make room for other teams and that was a bad home loss (to Northern Iowa)."
Kelly Hines covers college football and college basketball for the Tulsa (Okla.) World, and did not rank the Bonnies.
"I've been high on the Bonnies since the preseason, but with so much movement this week – a dozen ranked teams losing – it was an opportunity to get other teams onto my ballot," Hines said. "I dropped out several teams that lost including St. Bonaventure but am expecting a rapid return with another string of victories, particularly if one comes against UConn next week."