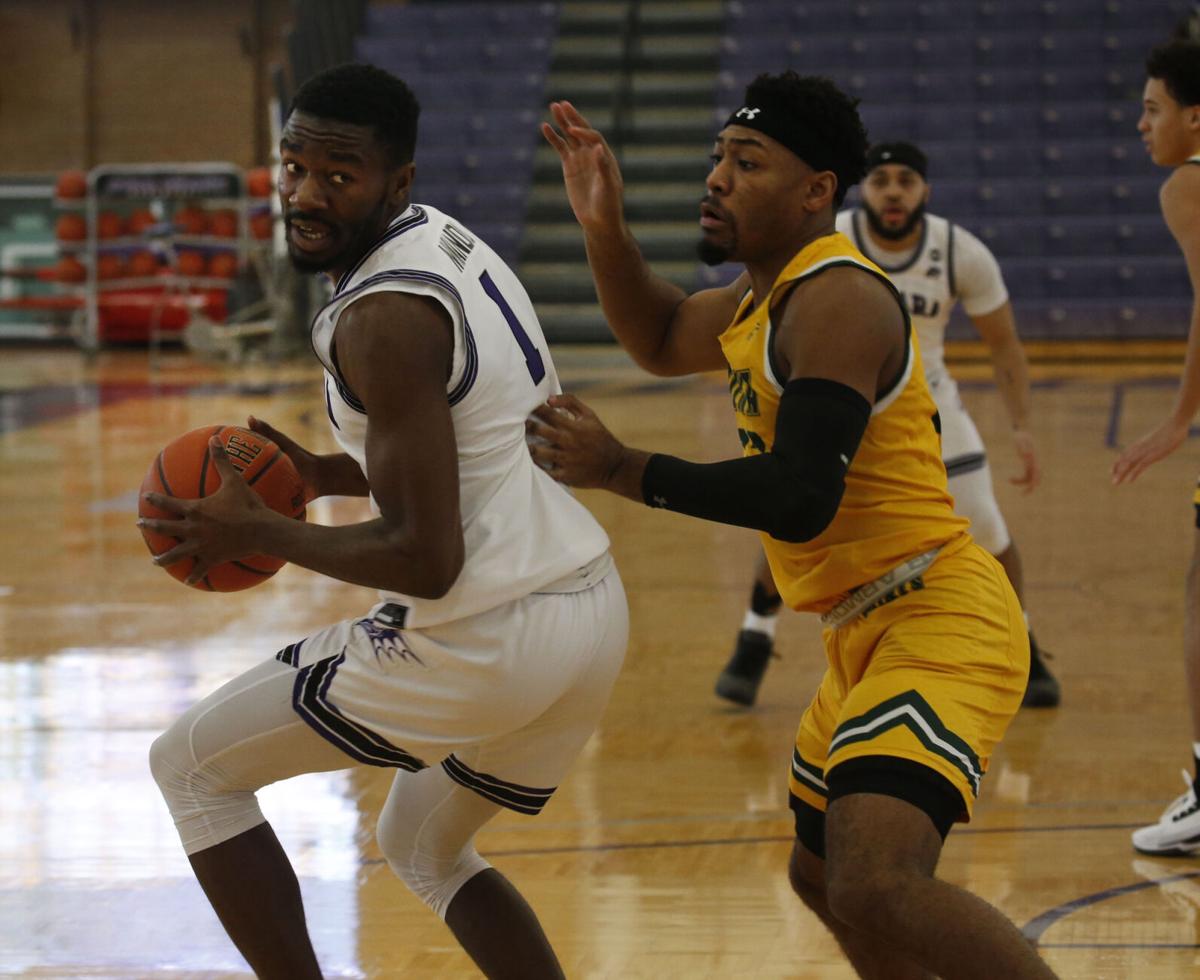 Jackson Stormo scored the winning basket on a layup at the buzzer to give Siena a 68-66 victory over Niagara on Sunday afternoon at the Gallagher Center and give the Saints a split of their Metro Atlantic Athletic Conference series with the Purple Eagles.
Niagara won Saturday's game 64-62, and seemingly avoided a loss on 3-point shot by Marcus Hammond that tied the game with 12 seconds to go. Hammond's only basket in 38 minutes of playing time came after two missed free throws by Raheem Solomon. Solomon rebounded his second miss, however, and passed to Hammond to tie the game. If the unexpected development shocked the Saints, it didn't show. After a time out, they worked the ball to Stormo on a pass from Manny Camper to pull out the victory.
The Purple Eagles had plenty of chances to gain the sweep of one of the MAAC leaders, but they came up with empty possessions when they had the opportunity to build their lead late. Niagara went 5 minutes and 23 seconds without scoring early in the second half and fell behind 50-41.
But after a seven-point Siena run built that lead, its largest of the game, the Purple Eagles reeled off 13 points in a row. They went ahead 51-50 with 9:41 left on a basket by Solomon and made it 54-51 on a 3-pointer by Nick MacDonald. Then, the NU attack bogged down again after the Purple Eagles took a 57-52 lead on a 3-pointer by Solomon. Niagara struggled offensively and defensively after that, as Siena took a 65-61 lead with four free throws and a 3-pointer by Jordan King.
Kobi Nwandu led Niagara with 15 points. Jordan Cintron had 14 points and Justin Roberts had 11. Hammond, who was averaging 13.7 points a game, had a quiet outing. He made only 1 of 5 shots and was 1 of 3 on 3-pointers.
Camper, a senior forward, turned in a strong game for Siena with 18 points, eight assists and nine rebounds. Stormo, a 6-foot-9, 247-pound junior transfer from Pepperdine, proved too much for NU to handle. He had 12 points in Saturdays' game and finished with 13 on Sunday. Jalen Pickett, who was held to five points in the series opener, had 13 on Sunday.
Siena is 9-3 overall and in the MAAC. Niagara dropped to 8-10, 7-9 in the MAAC. Iona's two-game sweep of Monmouth (10-6) tightened the MAAC race.
Niagara has not met Iona this season due to Covid-19 postponements. The Purple Eagles have two MAAC games left against Canisius on March 4-5 at the Gallagher Center. Iona (8-5, 6-3 MAAC) has five conference games left on its schedule, one at Marist and two each against Siena and Saint Peter's, all at home.