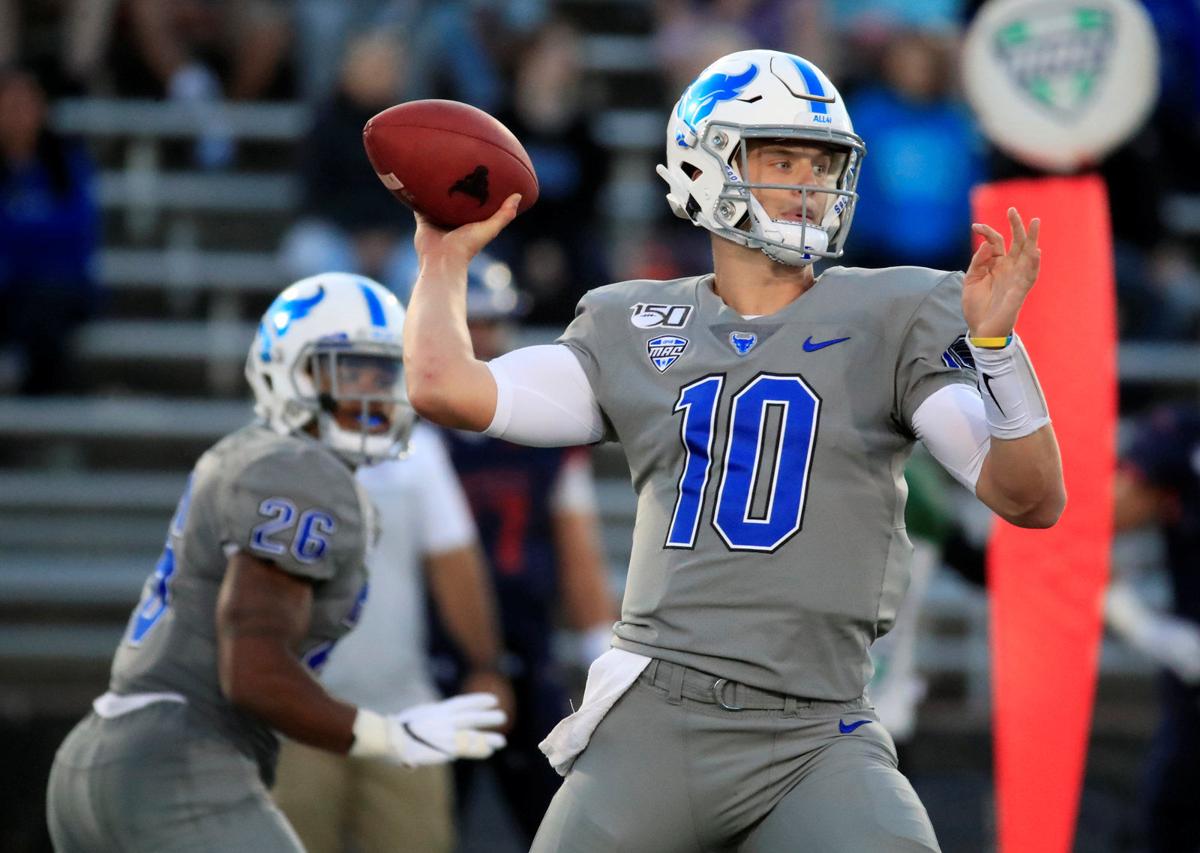 University at Buffalo quarterback Matt Myers has withdrawn from the transfer portal.
Rivals.com reported Tuesday morning that Myers, a redshirt sophomore who played at West Seneca West and Bishop Timon-St. Jude, will return to the Bulls for a fourth season. Myers initially entered the transfer portal on Thursday, a day before UB announced that Maurice Linguist will be the program's new head coach.
In five games in 2019, Myers threw for 602 yards and six touchdowns on 49 of 105 passing, and was intercepted four times. He also ran for 94 yards and two touchdowns on 30 carries that season, but sustained a season-ending upper-body injury Sept. 28 in a 34-20 loss at Miami (Ohio).
Myers was the backup to Kyle Vantrease in 2020, and completed two passes in three games for 11 yards.
Seven players from UB's 2020 roster initially entered the transfer portal in the week after Lance Leipold's departure to become the head coach at Kansas, on April 30. In addition to Myers, linebacker Tim Terry also withdrew from the transfer portal to return to UB, according to Rivals.com.
Offensive lineman Jacob Gall, defensive tackles Eddie Wilson and Tyrece Woods, center Mike Novitsky and safety Cory Gross Jr. also have entered the transfer portal. 
UB has not confirmed which players have entered or withdrawn from the portal. However, in his introductory press conference Monday at UB, Linguist said one of his tasks was to bring those players back to UB. 
"There was a transition that took place so you understand the process of some of these kids entering the portal," Linguist said. "We've already reached out to a number of those guys. We are constantly, every day, recruiting our roster and we are confident in our ability to lay out a vision and a plan that we believe our student-athletes are going to want to be a part of, and ultimately retain those gentlemen in the portal, and get them back on the roster."