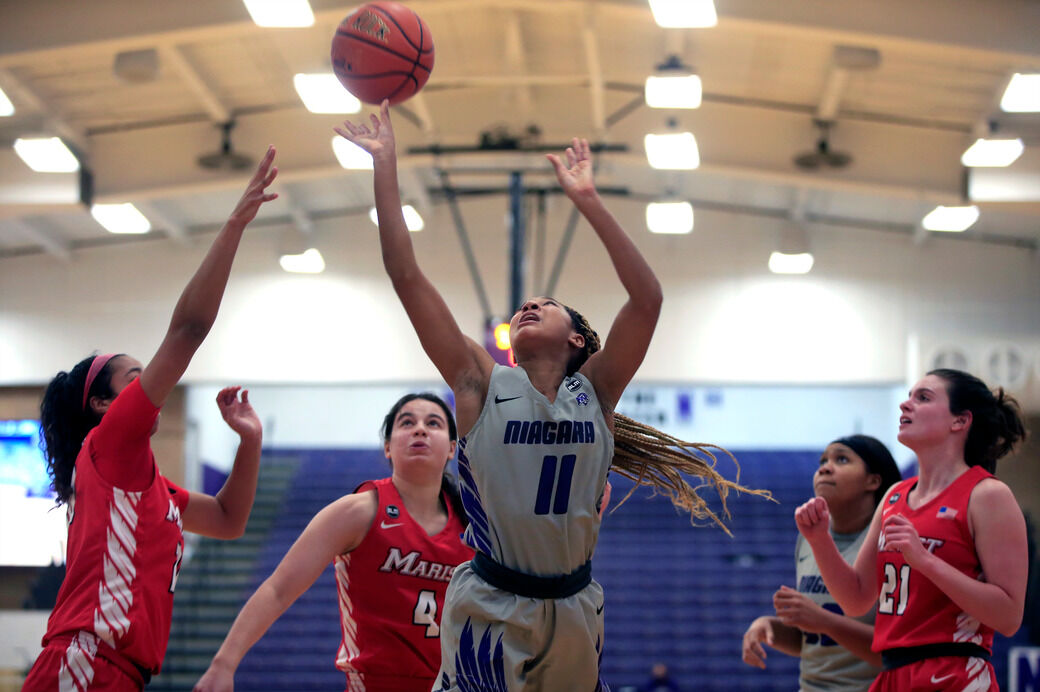 Angel Parker (Cardinal O'Hara) scored 21 points for Niagara on Sunday as the Purple Eagles fell to Saint Peter's 70-55 at the Gallagher Center in closing game of the two-game MAAC weekend series between the women's basketball teams.
Despite Parker's 11-point output in the third quarter, Niagara was unable to keep pace with the Peahens after a 30-all first half. Saint Peter's took a 49-45 lead into the fourth quarter with the help of 3-pointers by Taiah Thornton and Rachel Kuhl. Binta Salawu scored eight of her 13 points in the fourth as the Peahens pulled away.
Ajia James had 17 points and Sky Castro had 11 for the winners, who improved to 7-13 and 6-8 in the MAAC. Niagara is 3-4 overall and in the conference.