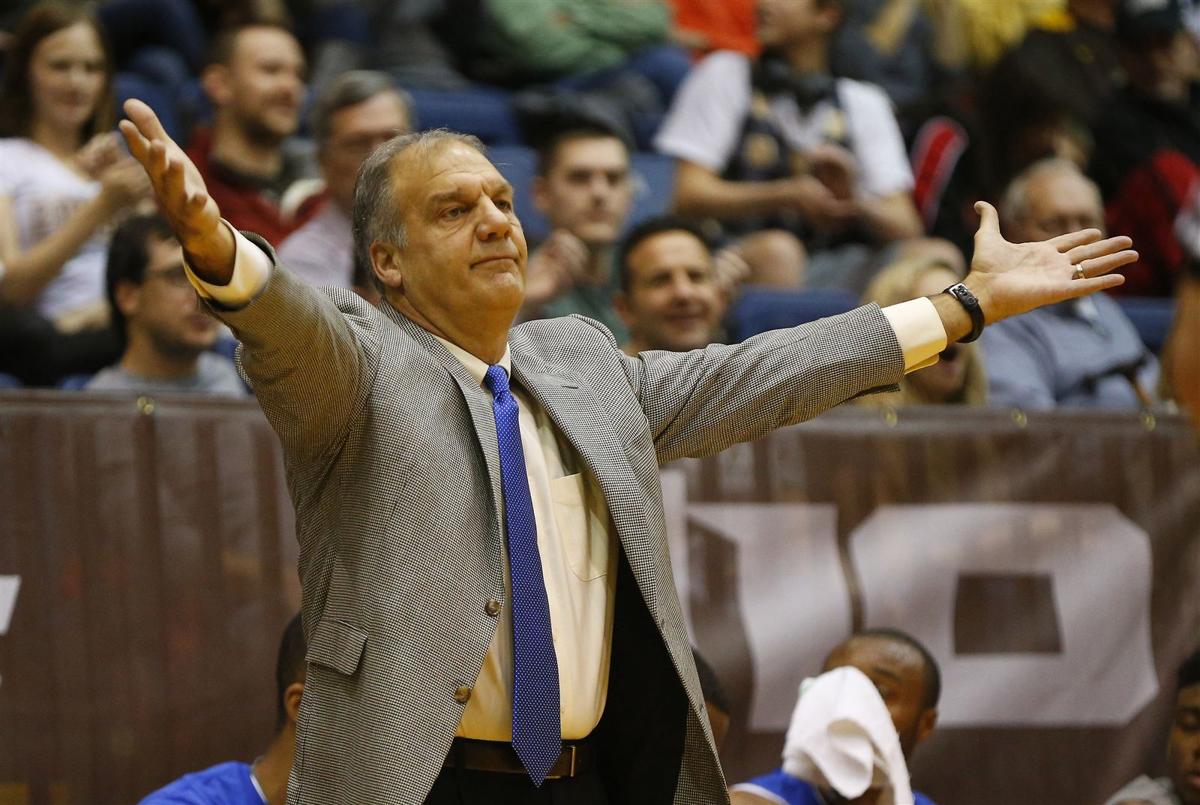 Joe Mihalich will take a medical-related leave of absence from coaching men's basketball at Hofstra University, the school's athletic department announced Wednesday. A news release did not give any details regarding Mihalich's decision to take that leave.
Mihalich coached at Niagara from 1998 to 2013, and led the Purple Eagles to two NCAA Tournament berths and three National Invitational Tournament berths. Mihalich won 265 games at Niagara, and was named the MAAC coach of the year three times.
"We wish Coach Mihalich well during this time and look forward to his return soon," Hofstra athletic director Rick Cole Jr. said in a release. 
Hofstra is 141-92 in Mihalich's seven seasons. Mihalich led Hofstra to the Colonial Athletic Association championship in March. The Dutchmen qualified for the NCAA Tournament for the first time since 2001, but the NCAA Tournament was canceled because of the Covid-19 pandemic. 
Assistant coach Mike Farrelly will be the acting head coach.