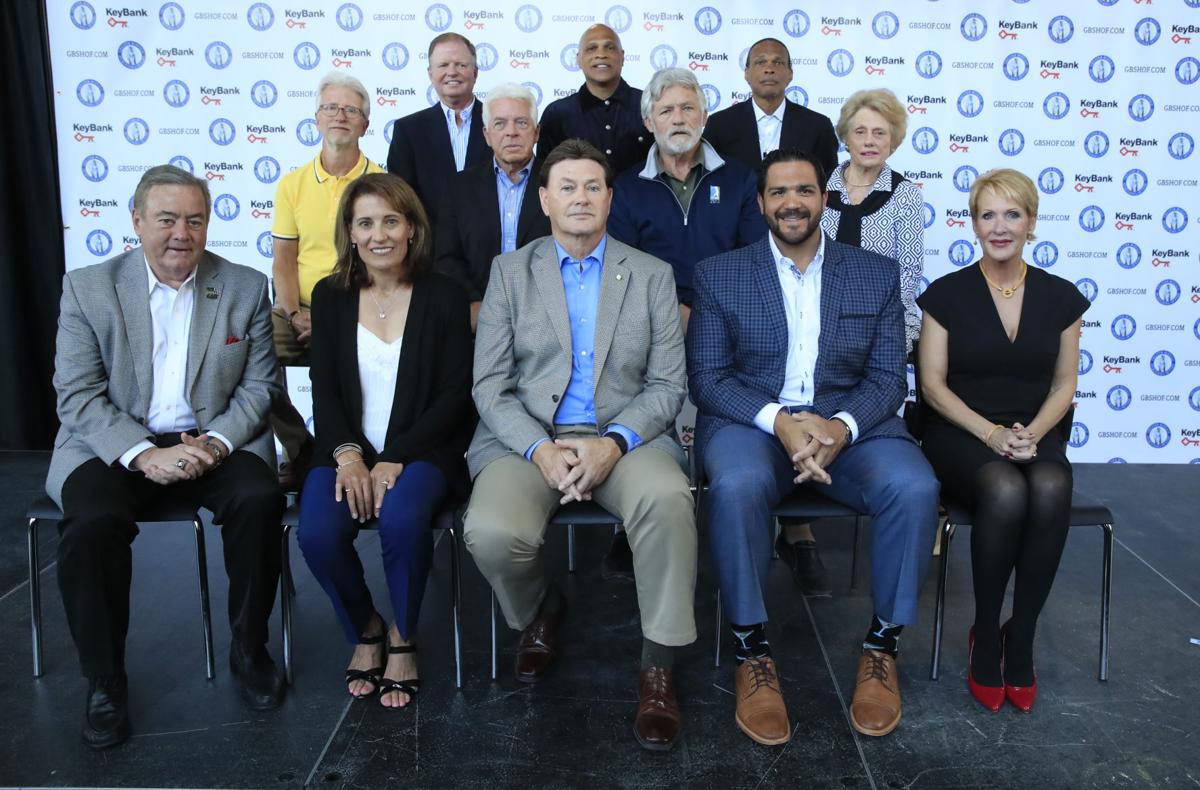 This is part of a series highlighting this year's class of the Greater Buffalo Sports Hall of Fame. The 15-member class will be inducted Oct. 9.
Bill Bradshaw will never forget the moment he found out he was going to be inducted into the Greater Buffalo Sports Hall of Fame.
The director of athletics at La Salle University in Philadelphia was in his office late one night in March. He was searching for a new head basketball coach and had said he wasn't taking any calls. But then the area code 716 popped up — an area code he picks up no matter what —  and even at the risk of it being someone asking about the search, he picked it up.
It was Tom Koller, the president of the Greater Buffalo Sports Hall of Fame, telling him he was a member of the Class of 2018.
"It was a pretty good pickup. I probably embarrassed myself to Tom Koller," Bradshaw said. "I said, 'Are you kidding me?' And he said, 'No, I wouldn't be kidding you.' I said, 'I'm sorry I'm just really thrilled.' "
A Division I athletic director for 37 years, the Lewiston native graduated from Bishop Duffy in Niagara Falls in 1965. He went on to become an All-American baseball player at La Salle University and briefly played in the minor leagues.
He was fond memories of practicing with the Buffalo Bisons under the direction of Hector Lopez, the former Yankees infielder. Lopez helped Bradshaw earn a contract with the Washington Senators organization.
"They thought I had been called up, the players," Bradshaw said. "It was pretty neat to be there doing that and to find out later that he was recommending me for a contract was one of the highlights of my athletic career."
At the time, the Bisons were playing some of their games in Niagara Falls because of the riots and break-ins in the city.
He soon turned his focus to coaching, and he was an assistant coach and later head coach at Niagara University, including a 29-win season in 1974.
After a stint as director of alumni relations at Niagara, Bradshaw began working for a trucking company. The job meant he had to move to Baton Rouge, La., for a year and then to New Jersey.
Bradshaw called his former La Salle baseball coach before making the move to New Jersey for advice on where to live, as the coach resided in the same area. The next night, the coach called Bradshaw back. La Salle was looking for a new athletic director, and he wanted Bradshaw to apply.
With no experience in sports administration, Bradshaw put his name in and was hired for the position at his alma mater.
"It was a real upset because I had probably the least experience of the 10 that they interviewed," he said.
Bradshaw had to be a quick learner. His predecessor had been fired and the senior associate was on extended sick leave.
He stayed in that job for eight years until 1986, when he accepted the same position at DePaul, where he worked from 1986-2002, and at Temple, where he worked from 2002-2013.
Bradshaw was relishing retirement, hitting the golf course three times a week and enjoying life. But then the president of La Salle called and said she needed an interim athletic director who could help hire the next full-time director.
"She just looked at me with those eyes and I couldn't say no to my alma mater," he said.
In 2017, he became the full-time director, a position he last held nearly 30 years earlier.
Bradshaw said he isn't able to get back up to the Buffalo area that often anymore but plans on attending the ceremony in October.
"There are a lot of people that are a lot more famous than I am and people that are connected with professional sports in the Buffalo area," he said, "but I'm not sure if there is anyone that is more proud and honored and humbled to be inducted into the Greater Buffalo Sports Hall of Fame."