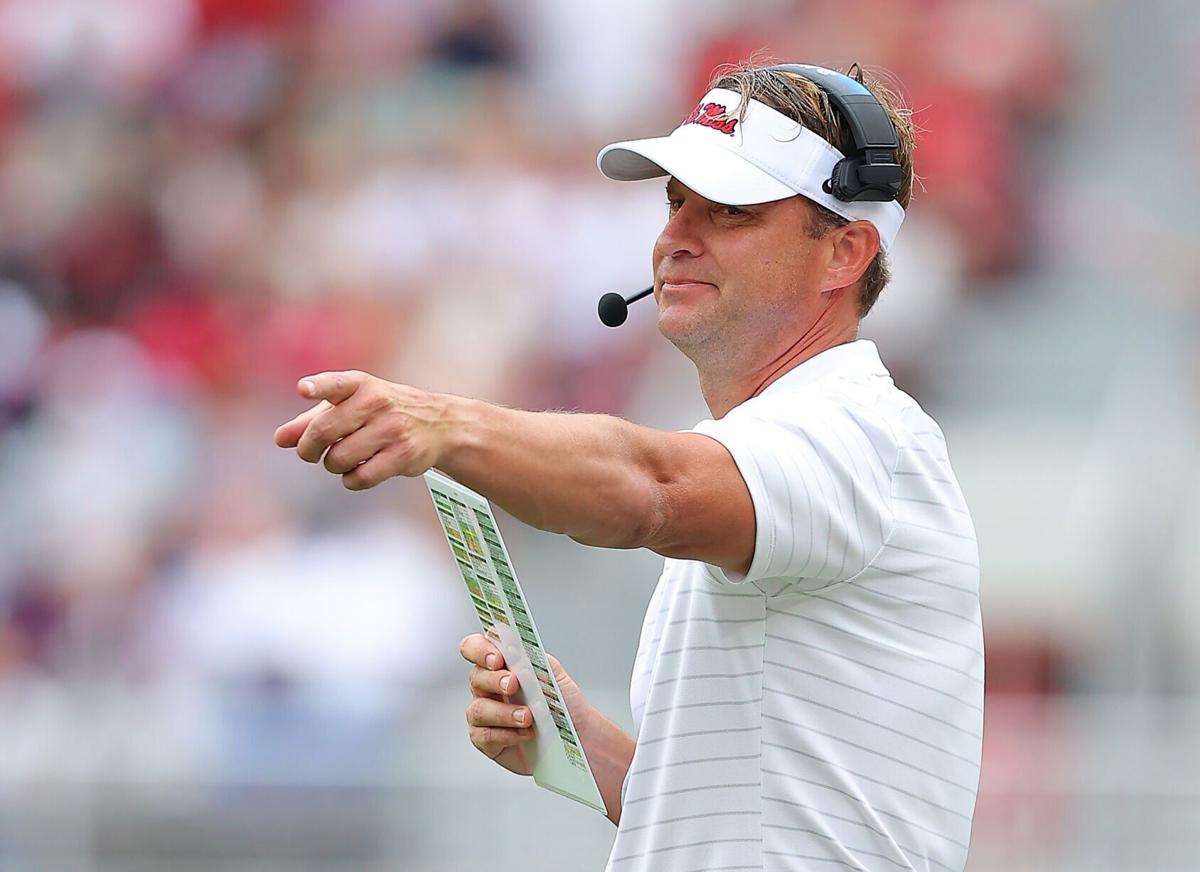 Manny Diaz is still the Miami Hurricanes head football coach, but that hasn't stopped rumors from swirling about who his potential replacement would be.
Ole Miss coach Lane Kiffin would accept the UM coaching job if it were available and he was offered the position, local journalist Andy Slater reported on Thursday while citing multiple sources close to Kiffin.
Kiffin has experience coaching in South Florida, leading nearby FAU to a 26-13 record and two Conference USA championships from 2017-19.
No. 12 Ole Miss, where Kiffin has coached for the last two seasons, is 8-2 this year and 13–7 with Kiffin at the helm. Kiffin has gone 74–41 as a college football head coach with Tennessee, USC, FAU and Ole Miss.
Thursday's report isn't the first time Kiffin has been linked to Miami.
During an episode of the "College Football Enquirer" podcast, Yahoo reporter Dan Wetzel said he spoke with infamous UM booster Nevin Shapiro, who claimed that Kiffin would be Miami's top candidate to replace Diaz.
Shapiro was at the center of Miami's NCAA rules violation from 2002-10, leading to UM self-imposing a football postseason ban for 2011 and '12. Shapiro received a 20-year federal prison sentence for a $930 million Ponzi scheme in 2011.
Wetzel said Shapiro had been released on house arrest from his federal sentence during the COVID-19 pandemic.
"I texted my best Miami source, or certainly the most interesting Miami source, in Nevin Shapiro," Wetzel said. "Nevin is claiming that the top candidate is Lane Kiffin with [former Miami coach and current Florida State defensive analyst] Randy Shannon as the defensive coordinator."
Diaz's job status has been in question all season, but its uncertainty has picked up following the university parting ways with athletic director Blake James on Monday.
James hired Diaz as UM's football coach in 2018 as the successor to Mark Richt, who coached the Hurricanes for three seasons before abruptly retiring from coaching on Dec. 30, 2018.
Diaz, who was UM's defensive coordinator under Richt and had accepted the head coaching job at Temple a month prior, was hired as Miami's next football coach one day later in a move that James detractors criticized him for due to making a hasty decision and not conducting a national search.
The Hurricanes have gone 19-15 over the last three seasons under Diaz, including a disappointing 5-5 and 3-3 in the ACC entering Saturday's matchup against Virginia Tech (5-5, 3-3 ACC).
Diaz added that nobody's had conversations with him about his job security, saying, "the conversations have been we want to make sure you're focused on beating Virginia Tech. And that's it."
He also isn't worried about whether people outside the university are supportive of him keeping his job.
"The people inside are who really matter," Diaz said. "And when I say inside, I don't just mean inside the locker room or this building. There are people inside this building, the university or donors — there's been a lot of people unwavering in their support.
"There are a lot of people in the business world who understand results don't always come in a linear graph no matter how much we want them to, but also understand things that need to be fixed to go forward. I don't spend a lot of time seeking outside affirmation."
And he doesn't want the speculation about his job security to bring the attention away from Saturday's game being Senior Night for the Hurricanes.
"This is not about me, it's about the players," Diaz said. "This is about a group of 15 guys, give or take, who are going to play their last game at Hard Rock Stadium who've had phenomenal careers here and deserve to go out winners."