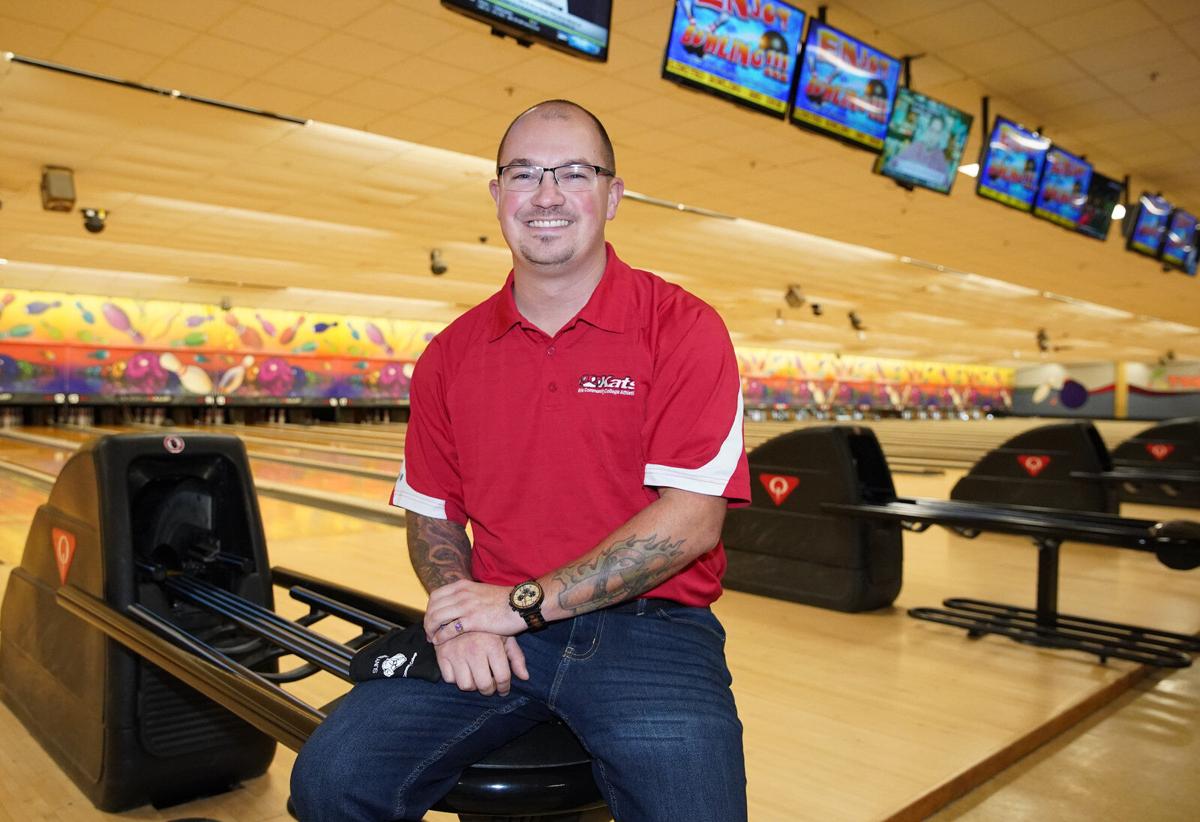 Since the death of Kerm Helmer in 2002, the leadership of the men's and women's bowling programs at Erie Community College had been unchanged until David Zajac's appointment as the coach of both teams this year.
It's a dramatic shift for the ECC program, which has been a leader in collegiate bowling since 1971. ECC women's teams have won 29 national junior college championships and the men have won 18. Fourteen members of the NJCAA Bowling Hall of Fame are from ECC, and the Kats have had numerous All-America bowlers, including future pros Ryan Ciminelli, Brad Angelo, Joe Ciccone, Mike Neumann and Brad Kiszewski.
Zajac, the 2011 National Junior College Athletic Association all-events champion and the leader of the ECC's last men's national championship team, made his debut in mid-November as two ECC teams competed in the Mohawk Valley Community College Invitational in Utica and finished first and third.
Zajac assisted Roy Decibus, who has retired, last season. Zajac began his coaching career as coach of women's bowling at Daemen College for two seasons.
The former Niagara Falls High star – he bowled on two Section VI championship teams – Zajac is busy outside his coaching. His full-time job is with Niagara County Social Services and he was recently elected to the Niagara Falls City Council and will be sworn in in January.
"I have confidence that with support system I have, I'm going to be able to balance it all," Zajac said.
As a former ECC championship bowler and part of the college's tradition in the sport, Zajac is taking his assignment seriously.
"It's a pretty big responsibility," Zajac said of the task of bringing the ECC men's program back to championship level and reviving the women's program that might be dormant until 2022-23.
There is no women's roster now, although Abby Schroeder of Lancaster might represent the college as individual competitor in some events.
"David is an energetic guy, with a lot of balls in the air," said Steve Mullen, ECC's director of athletics.
Zajac's men's team got off to a good start at the Mohawk Valley tournament on Nov. 13 and followed that with a strong showing in the Tiger Cup hosted by RIT at Sunset Lanes in Rochester.
ECC teams finished second in both the varsity and junior varsity divisions of men's play in Rochester.
"It was encouraging for the team to win a smaller event like that. We learned a lot about what we have to work on from that," Zajac said.
Sophomore Cameron Stark, from JFK High, led ECC in the Mohawk Valley tournament with 1,180 pins.
"Cameron picked up where he left off at the nationals," Zajac said. "He was in the hunt for the All-America team until he came up a little short in the very last block. He definitely has a lot of high expectations this season for himself and the team."
Along with Stark, also finishing in the top five at Mohawk Valley for ECC were freshmen Riley Falsone (Amherst) and Parker Esch (Clarence), who bowled 1,081 and 1,078, respectively.  
Zajac's roster also includes: junior Eric Engler (Iroquois), sophomores Robert Dombrowski (JFK) and Roger Marchione (Bishop Timon-St. Jude), freshmen Juan Giliforte (Clarence), Mohamad Yasin (International Prep) and Jeff Ciurczak (Lewiston-Porter).
Engler is a rarity at ECC because he is a three-year member of the team. The NJCAA, like the NCAA, added an extra season of eligibility for athletes whose seasons were affected by the pandemic.
Zajac was able to do some last-minute recruiting among Western New York high school teams to build this year's roster, but he found building a women's team more difficult than expected because scholarships for women's bowling are more plentiful than men's.
Next up, the Kats again will bowl at the Lehigh Valley Collegiate Classic in Whitehall, Pa., in the traditional holiday week event Dec. 28. In January and February, a full schedule of regional tournaments awaits, including the Hawk Invitational in Utica, the Westchester Shootout in Fishkill and Carmel, the Schenectady Invitational and the NJCASA Region 3 tournament in Utica before the nationals in Lansing, Mich.
ECC competed on a virtual basis for events last season, but did go in person to Lansing.
The 2021 NJCAA tournament was not hosted by ECC for the first time since 1998, when it was held in Baltimore. ECC was scheduled to host last March but withdrew because of complications and uncertainty regarding Covid-19 restrictions in New York State and Erie County. Instead, the tournament was held at the Royal Scot Golf and Bowl in Michigan. It had already been decided to hold the national tournament there in 2022 and 2024, on an alternating basis with Buffalo.