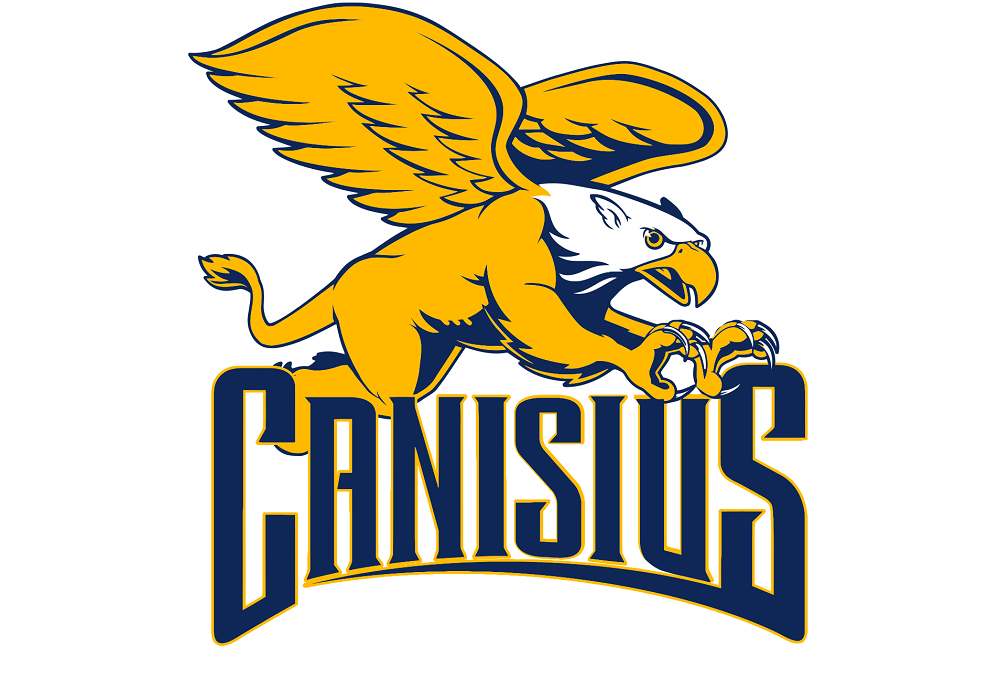 Jacco Fritz scored a layup with a pass from Malik Johnson with 0.8 second left to play to give Canisius an 83-81 victory against Bucknell on Saturday in the Golden Griffins' home opener at Koessler Athletic Center.
The win for the Griffs (1-2) maintained their perfect record against the Bison. Canisius is 8-0 against Bucknell in a rivalry that began in 1917.
Canisius gained possession on a Bucknell turnover, and coach Reggie Witherspoon called timeout with 5 seconds to go.
The Griffs set up a play designed to get the ball to Johnson in the middle of the floor and have the 6-foot-10 Fritz and 6-8 Jalanni White going toward the basket. Somehow Fritz got behind the defense and Johnson found him.
"Jacco made a great cut to the basket and Malik made a great pass," Witherspoon said.
Setting up the winning basket capped a brilliant performance by Johnson, who scored a career-high 27 points, one more than his total in the season opener at Brown. The senior from Richmond, Va., also scored the last two Canisius baskets before Fritz's.
His jumper with 1:03 left gave Canisius a 79-78 lead. Sophomore Andrew Funk put Bucknell back in front with his 3-pointer with 46 seconds left, but Johnson tied it with a jumper with 33 seconds left.
Sophomore Jordan Henderson had 17 points for Canisius. Fritz finished with 12.
It was a close game all the way. Bucknell's largest lead was six points (59-53) and Canisius' was seven, 15-8. There were eight leads changes in the last 5:08, alone.
The victory over the defending Patriot League champion and NCAA qualifying Bison (2-2) was very welcome by Witherspoon and his inexperienced team.
"We have a lot of things to work on," Witherspoon said. "Obviously, our free throw shooting was not very good and we didn't rebound the ball very well. We took care of it better."
Canisius made only 9 of 21 free throws and was outrebounded 36-17. The Griffs did help cause 23 Bucknell turnovers and, in the end, that opened the way to the Canisius victory.
Canisius has a week to get ready for its next game, against rival St. Bonaventure next Saturday afternoon at KeyBank Center.