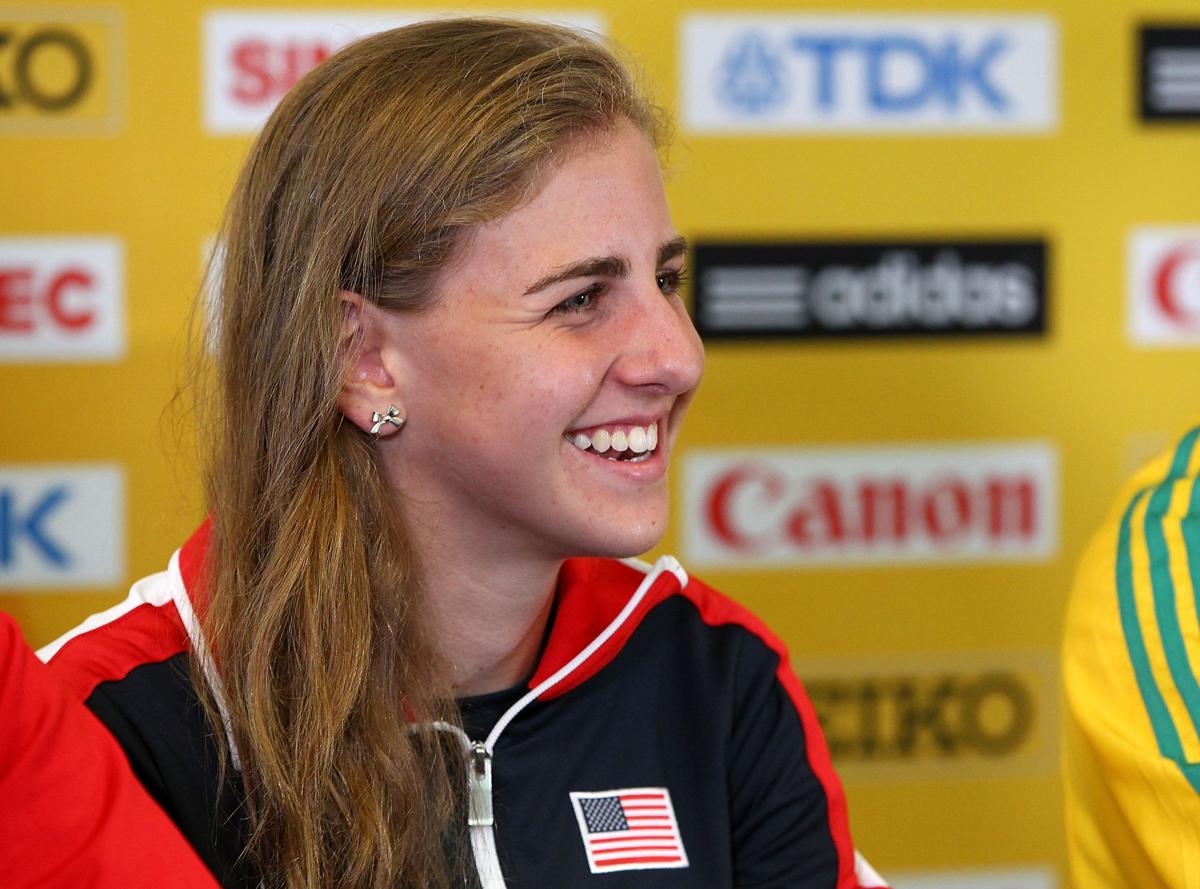 Vicki Mitchell clearly remembers the challenges of weight and its perception on performance when she was running at SUNY Cortland in the late 1980s.
"For myself, I was kinda tall and thin when I was racing. I was fit and lean and that's where my body type naturally fell," Mitchell said. "I had teammates in college who were more muscular than me, and I would have killed to look like them. I'd think about what I could do to make myself look stronger. But they would make comments to me that they wanted to be as thin as I was. It was challenging because I was faster than they were and in their eyes thinner meant faster. But that's not always the case."
After a career as an elite distance runner and now a longtime coach at the University at Buffalo, Mitchell has lived the misconceptions and stereotypes that can be dangerously detrimental to runners, particularly female runners.
The topic has gained a national platform after Mary Cain published her story in The New York Times, alleging that her coach at Nike's Oregon Project, Alberto Salazar, pushed her to lose weight with degrading public weigh-ins and comments directed at her in front of teammates. Her performance suffered but more importantly, her health suffered, including breaking five bones and losing her period for three years. The drastic weight-control regime put her at risk for long-term health issues, including osteoporosis and infertility.
Nike said in a statement that it was investigating and the allegations are "completely inconsistent with our values."
Top runners, of both genders, have since showed their support for Cain, shared their own stories of pressures to lose weight to improve performance or satisfy a coach, and called for a better system to mentor and nourish young female runners.
"My first thought was how wonderful for her to be able to share her really awful experience with others," Mitchell said of Cain's story. "It should be very eye-opening for a lot of people. Many, like myself, were not surprised, but I think it got a lot of people talking on social media. There are so many other elite females chiming in on their experiences. People have these expectations that elite female runners should look a certain way. But when you look across the board of elite female distance runners, there is every size and shape possible. You don't need to be a tiny, little twig."
Mitchell gave the example of Joan Benoit Samuelson, who won the Olympic gold medal in the marathon in 1984 and held the American marathon record for 18 years. Benoit Samuelson is 5 feet, 2 inches – not the willowy ideal of a distance runner.
It can be challenging, Mitchell said, because to a certain extent weight can impact performance.
"From a scientific perspective, we could state that someone who is very heavy with a large percentage of body fat would not be as fast as someone who is leaner because that person is carrying around unproductive weight," Mitchell said. "That being said, each person has their own set point that they function best at and there's no perfect number for everyone. Every person's physiology is different.
"When I work a coaching clinic, I have people come up and ask me, 'What should I eat before a race? How much should I weigh? How many miles should I run in a week?' Those are very individual answers because each person responds differently. I could give you a general view, but it's not about a quick fix. It's about what you're doing over time and when it comes to eating, it needs to be taken in a holistic view. It's about nutrition. Body weight does not dictate performance."
While the idea that thinner is better has been ingrained in much of the running culture, the last 10 years have seen new messaging impacting young runners. Social media has been a space not just for unhealthy comparison, but also for a barrage of messaging on how you should eat in order to be thin, lean, fast and successful.
"They're overrun with information from all sides," said Kellie Peiper, who has a private practice as a sports psychology consultant and has worked in the University at Buffalo athletic department for 18 years. "We know this has been a thread that has run through various endurance sports. Now add to that all this messaging on clean eating and guilt around unhealthy food and the idea that we have to earn the food that we eat. Young women will start wondering, 'Am I doing enough? Am I eating clean enough?' They'll have guilt around choosing a processed food or eating carbs. It's not just happening when they're looking left and looking right during training. They're immersed in this culture and they're modeling the messages they see on social media."
As with the connection between weight and performance, there is a challenge when talking about nutrition and performance. Clean eating sounds pretty good and can be beneficial to a person's overall health.
But Peiper points out that disordered eating isn't only restricted to diagnosed bulimia or anorexia. Disordered eating is about a person's relationship to food, and a preoccupation with clean eating or guilt around consuming so-called "bad food" is a sign of crossing the line from committed to healthy eating to obsession.
"People are well-intentioned, but saying, 'Hey, I exercised this morning. I earned a donut.' Those are little things that can add up," Peiper said. "We don't need to earn our food. It's our body. We get to drive the bus on that. It's about having a respect for fueling. It's also about sitting around a table and enjoying food that tastes good and having a joyous experience."
As more elite female runners share their stories of disordered eating and the ways in which they've recovered, the social media conversation begins to change. It allows for a space for young women to see another side and find ways to develop a healthy relationship with food, weight and body image. It also allows them to see successful distance runners of various body types helping to diminish the hold of the rail-thin stereotype.
"All you have to do is look at the NCAA Cross Country Championship," Mitchell said. "Watch the top 100 women cross the line and you will see all different heights and body types."
Niagara PAL Santa Dash, 5K, 9 a.m., Sheraton At the Falls, 300 Third St., Niagara Falls
Holly Jolly, 5K, 10 a.m., Orchard Fresh Plaza, 4050 N. Buffalo St., Orchard Park
Caroler 5K Run, 9 a.m., the Irishman Pub & Eatery, 162 Main St., East Aurora
Holiday 5K at Old Fort Niagara, 11 a.m., Fort Niagara State Park, Youngstown
New Year's Eve 5K, noon, Fort Niagara State Park, Youngstown