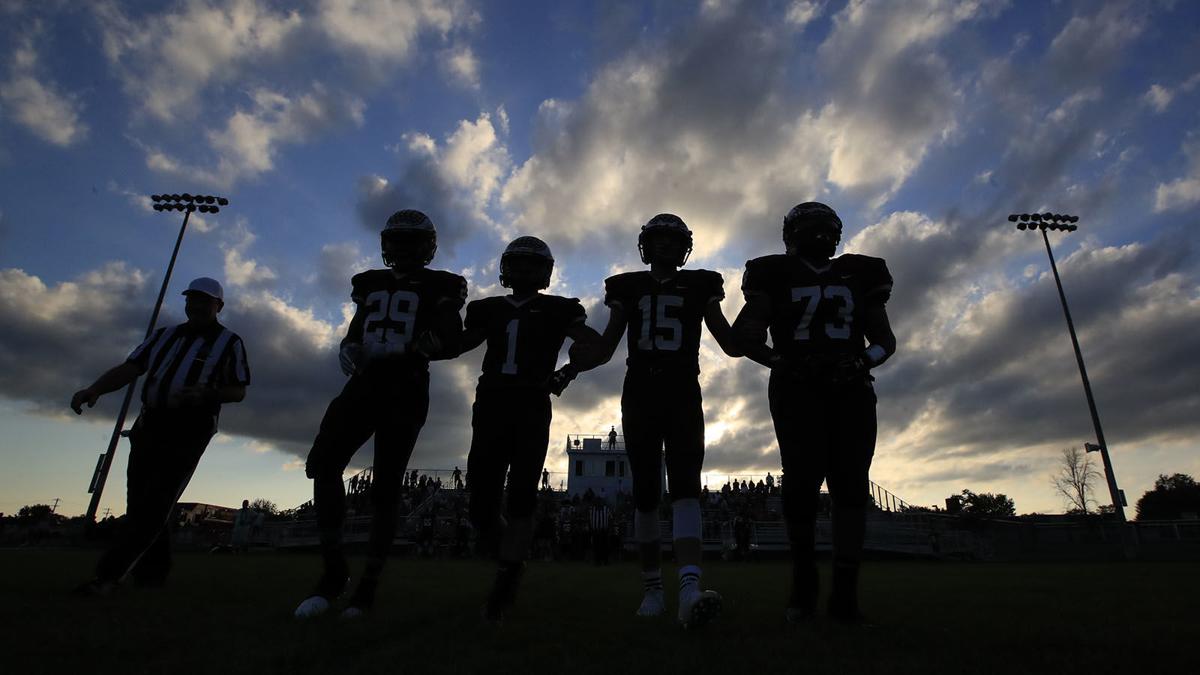 Jason Milne is disappointed the Buffalo Public Schools will not field a fall high school sports season, but when he considers the logistics that were necessary, he was not surprised by the decision.
BPS announced Tuesday that it has canceled all fall high school sports, including practices and workouts, because of the Covid-19 pandemic. 
"What would have to go into it is a lot of planning, as far as transportation," said Milne, the girls soccer coach at City Honors. "How are you going to get kids back and forth to fields? And if you're following safety procedures that were set during the summer and decided by the state, such as entry points, temperature checks, limiting the number of parents (at games), masking rules, enforcing masking rules and safety procedures? There would have been a lot to do, to pull it off safely, and that is if you're just playing district games. If you're playing non-league games, there's even more logistics."
In a statement, BPS said it came to the decision after what it called a thorough analysis of the status of the pandemic, as well as major associated health data in the community that emerges daily, along with significant operational challenges.
Mike House, the BPS athletic director, said the decision came in collaboration with the BPS advisory council, as well as health advisors, coaches, students, parents and teachers. The BPS also reviewed local and regional Covid-19 data that identified trends.
House said BPS also considered data from colleges, and what has happened to students who have come in contact with Covid-19 and studies that show related heart and lung diseases.
House said one of the main factors was due to operational challenges, including transportation. House noted that BPS is 100% remote learning right now, and athletes would have to be transported to and from practices safely, and that various safety protocols would have to be implemented for athletics. 
House said the BPS also considered whether the school district would be able to effectively test its athletes for Covid-19, considering that some schools field teams made up of students from multiple schools. 
The district's decision impacts boys soccer, girls soccer, football, boys cross country, girls cross country, volleyball, rowing, boys golf, girls golf, swimming and field hockey. The New York State Public High School Activities Association had already said that high-risk sports, including football and volleyball, would not be played in the fall and the season could begin March 1.
House said the path of the pandemic and public health officials, as well as the BPS health advisory council, will decide if sports will be fielded in the spring, and what protocols would be necessary. 
Per NYSPHSAA guidelines, fall high school sports practices are scheduled to begin Monday for low-risk sports, including cross country, field hockey, soccer, swimming and girls tennis, for schools and sections that have determined it feasible to host interscholastic sports at this time.
"You try to plan for everything and hope it falls in your favor, but this is something that is difficult because schools that are going 100% virtual, how can you bring them in for sports and not for school?" said Jason Kolb, the football coach at Burgard.
"This was a difficult decision, and it's a difficult pill to swallow. States like Ohio are going full-go (with fall sports), but schools like UB and other colleges, they didn't go, and it's going to be hard to say that athletes can do this."
BPS coaches who spoke with the News said Tuesday they had not been given guidance, data or studies that showed what dictated BPS' decision. However, they anticipated that would be distributed among coaches and administrators in the district. 
"There's a small group of coaches here and there, that we try to give our opinion of what we think is going to happen," Kolb said. "We've come up with Covid-19 plans and have asked for everything the state has asked for. It's difficult. But we have to think of the safety of kids first, and their families, and teachers and coaches."
Dave Kreger, the boys soccer coach at International Prep, also was not surprised to learn of BPS' decision.
"It's not easy to work through the uncertainty, but that's just what we're going through right now, in this day and age," Kreger said. "But you have to be ready for anything. I was preparing myself for both, to play or not to play, and it won't be easy, either way. I'm sure this was not an easy decision. The statement BPS issued says they have the best interest of the kids, and you have to believe them."
Kreger said he expects the BPS to share the findings that led to the decision to cancel fall sports this week.
"If they were to share those findings, we would have a better idea of why this happened," Kreger said.
Be the first to know
Get local news delivered to your inbox!