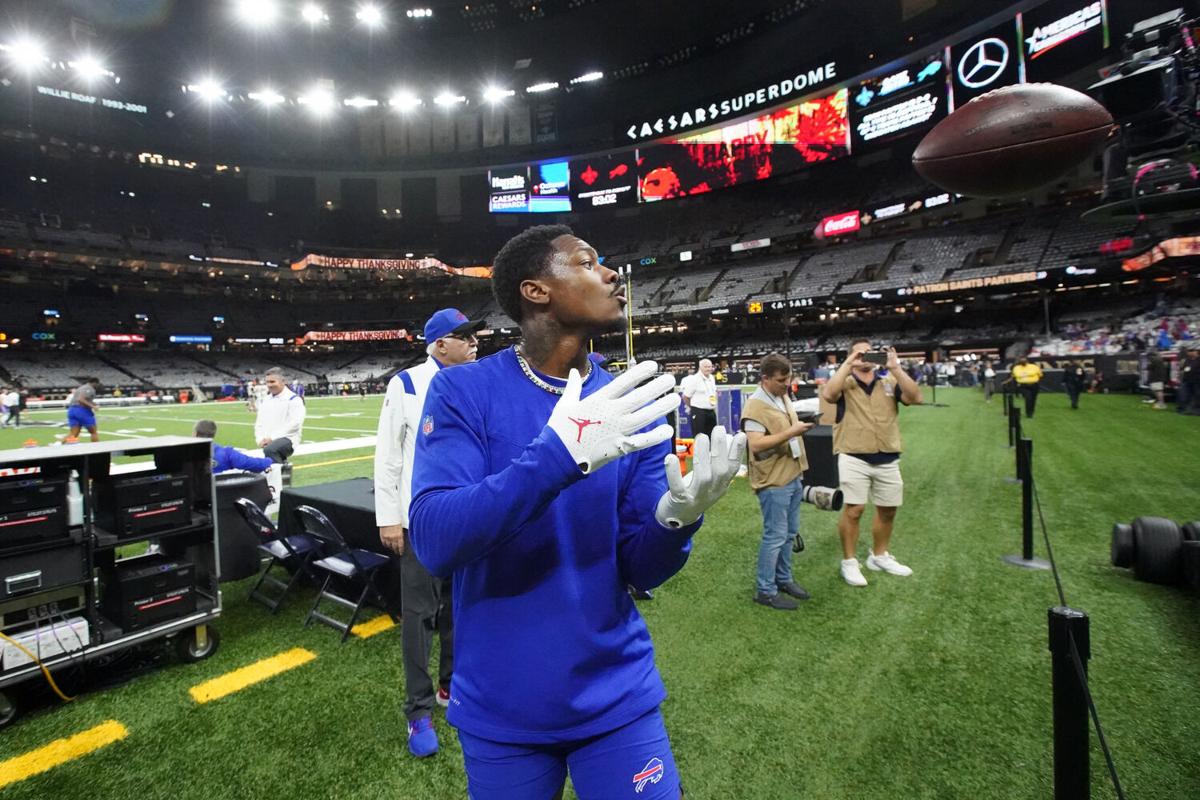 Stefon Diggs' mom, Stephanie, isn't making it to quite as many Buffalo Bills games this year, but the wide receiver is understanding.
"It's no big deal. I'm grown," he told The Buffalo News. "I don't need my mom always there – it's always nice when she is, but I would rather her be there more for my little brother, if anything."
His little brother, Trevon, is in his second year with the Dallas Cowboys. Before that, Stephanie spent a few years often seeing Trevon on Saturdays with the University of Alabama and Stefon on Sundays with the Minnesota Vikings. Now, she's balancing both NFL schedules.
"She's used to it. She likes traveling and that sort of thing," he said. "My mom worked for a very long time. So this is the fun stuff that she likes – bouncing around city to city, to see new places and travel. So I think this is a nice life."
This week's a little different with both brothers playing on Thanksgiving.
The plan was for Stephanie to attend neither of her son's games and cheer them on from the couch. Instead, she was at AT&T Stadium in Texas to watch Trevon and the Cowboys lose, 36-33, in overtime to the Las Vegas Raiders. She and Trevon, who had five tackles then watched Stefon and the Bills on Thursday night from Trevon's home in the Dallas area. 
During a postgame interview, Michael Tafoya asked Stefon if he had a message for his brother. 
"I want to say cheer up," he said. "After my mom went to my brother's game, I'm a little jealous. I love you mom. Shout out to my brother. Say hello to my daughter."
Her watching partner at the Cowboys stadium was Aaiden Diggs, Trevon's 4-year old son, who has some of the same sass as Stefon, as was apparent when the Cowboys were on "Hard Knocks." In a video for NFL on CBS ahead of the Cowboys game, he had some specific things he was grateful for.
"Today, I want to give thanks to all the quarterbacks that throw my dad the football," he said. "You are all really appreciated."
"Today, I want to give thanks to all the quarterbacks that throw my dad the football." 😂Trevon Diggs' son, Aaiden, wishes everyone a Happy Thanksgiving in the most adorable way possible ahead of the @dallascowboys game. pic.twitter.com/70d8E1Z6ur

— NFL on CBS 🏈 (@NFLonCBS) November 25, 2021
That's seven quarterbacks so far this season, as Trevon has racked up eight interceptions, two of which he returned for touchdowns. The two brothers had the same amount of touchdowns after Week 6.
Stefon added another to his total Thursday night on a nifty route and had seven catches for 74 yards. Asked what the route was called, quarterback Josh Allen said, "Basically, the Diggs get open route," noting that Diggs was a "route technician." 
Even with the family spread out across a few states, Stefon said he was thinking of his family Thursday.
"Hopefully we'll see her (my mom) soon after that, but it's a family day, and we're in different places," he said.
Stefon said he didn't have set plans to see family this weekend, but Stefon had a guess as to what might happen. He and Trevon had the same bye week and were able to see each other then. He thinks another reunion might be coming up.
"So I know my brother," Stefon said, "he'll probably surprise me, hopefully."
Photos: Buffalo Bills vs. New Orleans Saints pregame
Bills Saints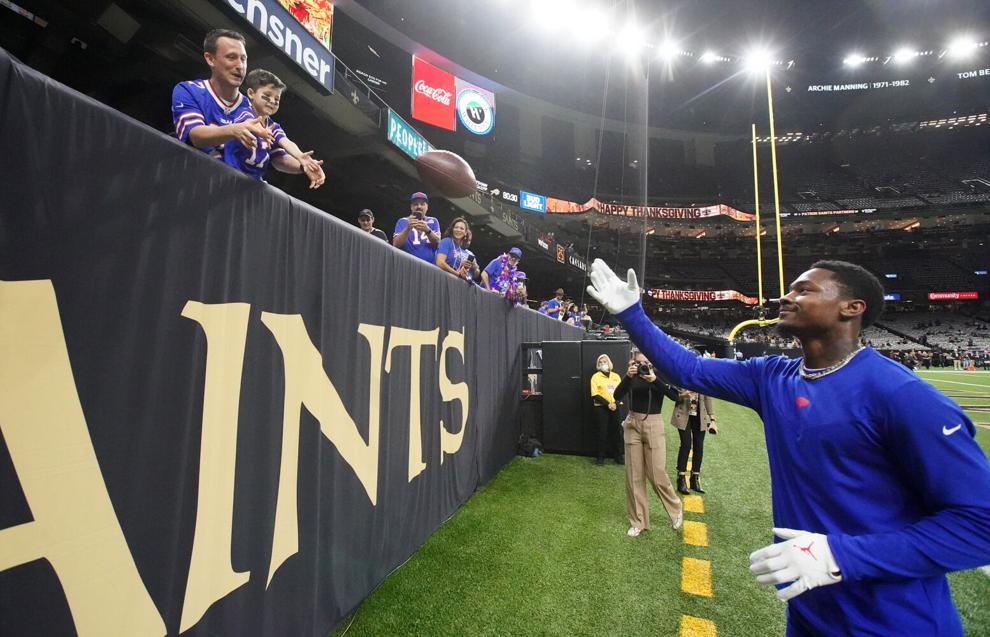 Bills Saints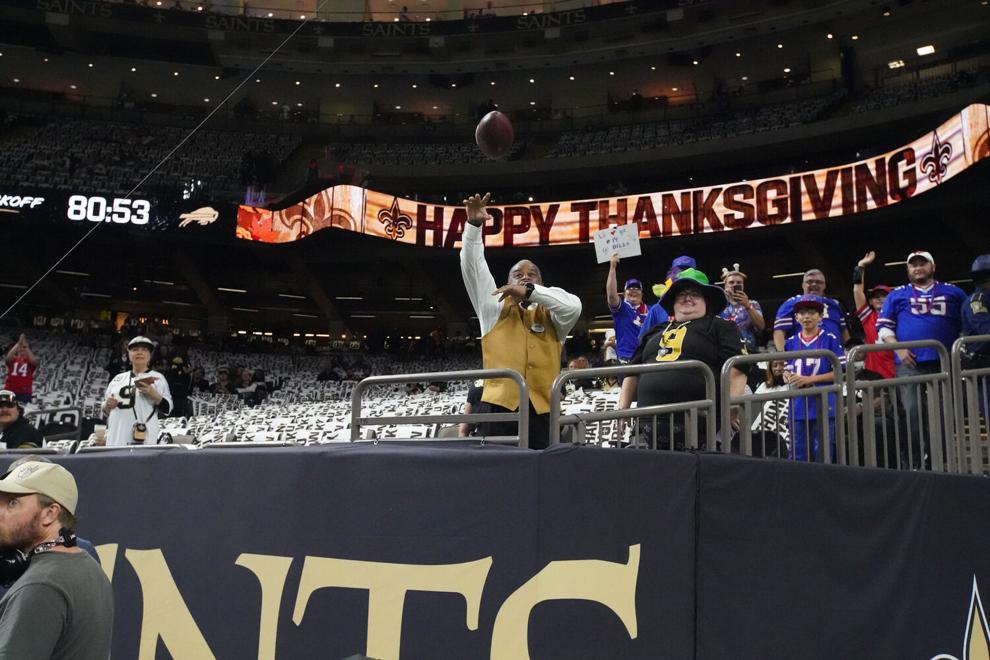 Bills Saints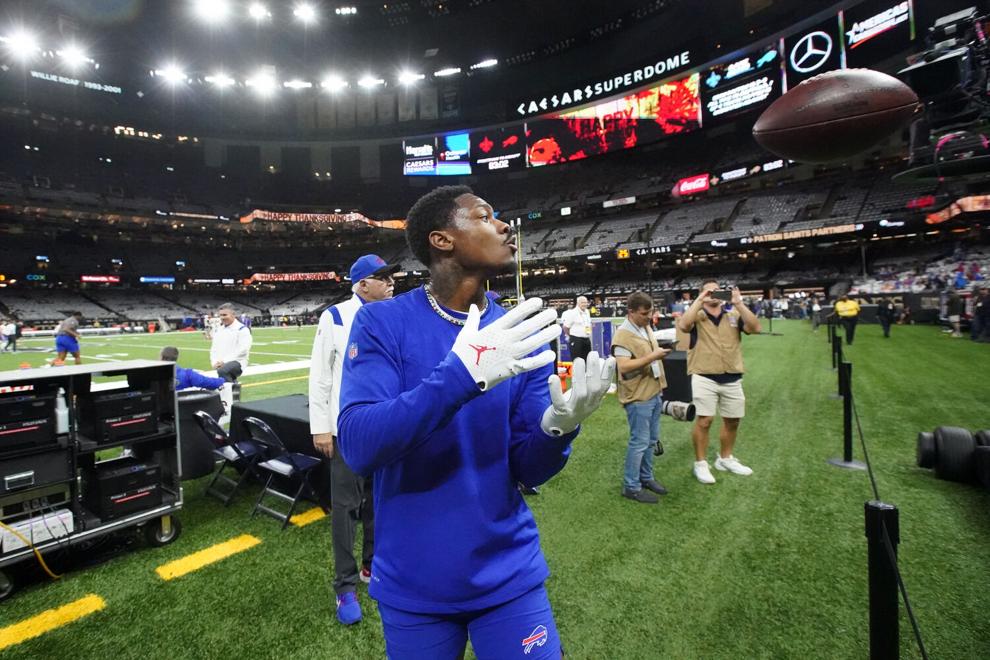 Bills Saints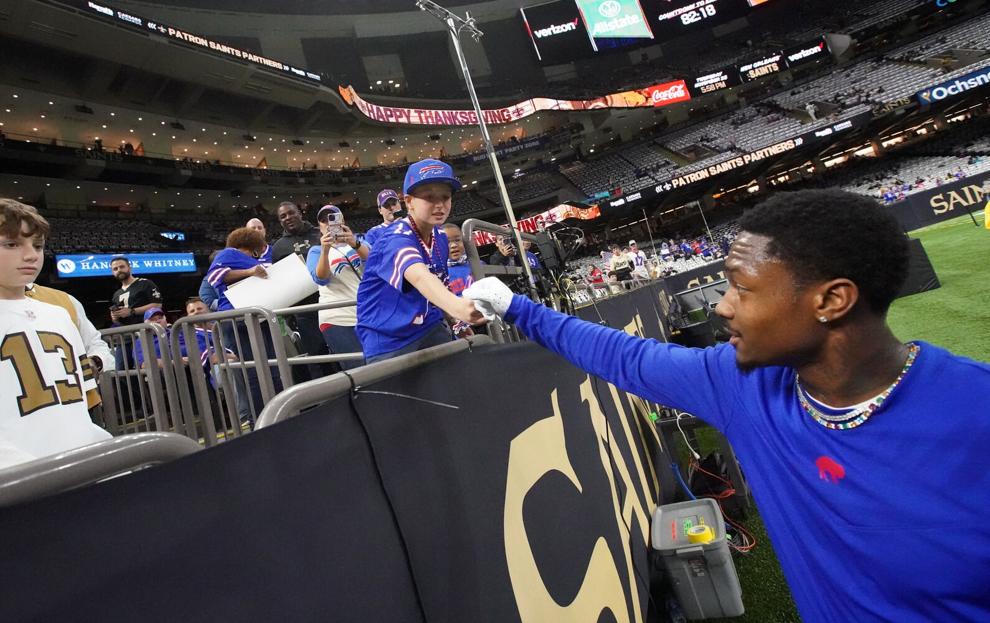 Bills Saints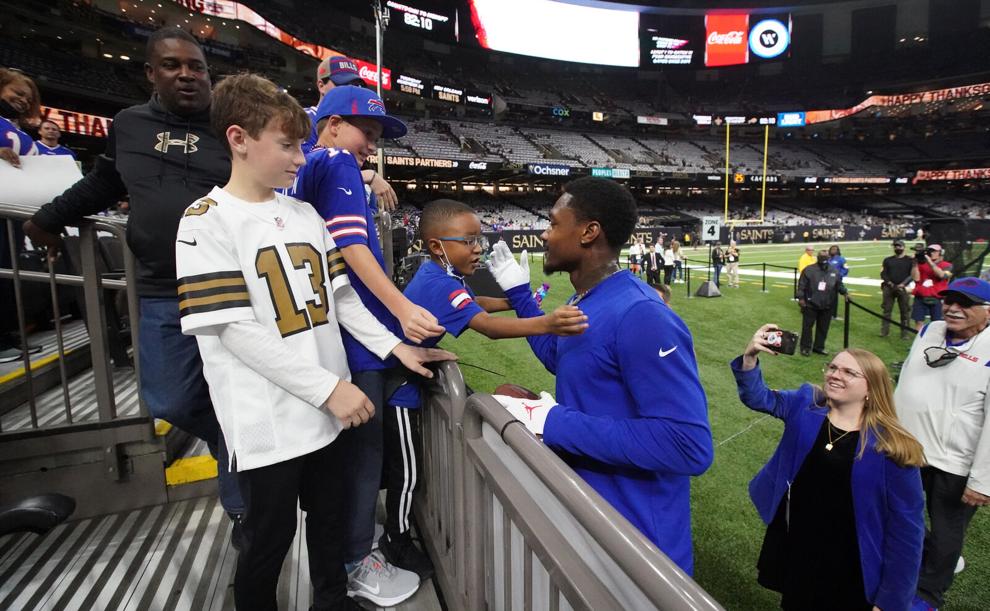 Bills Saints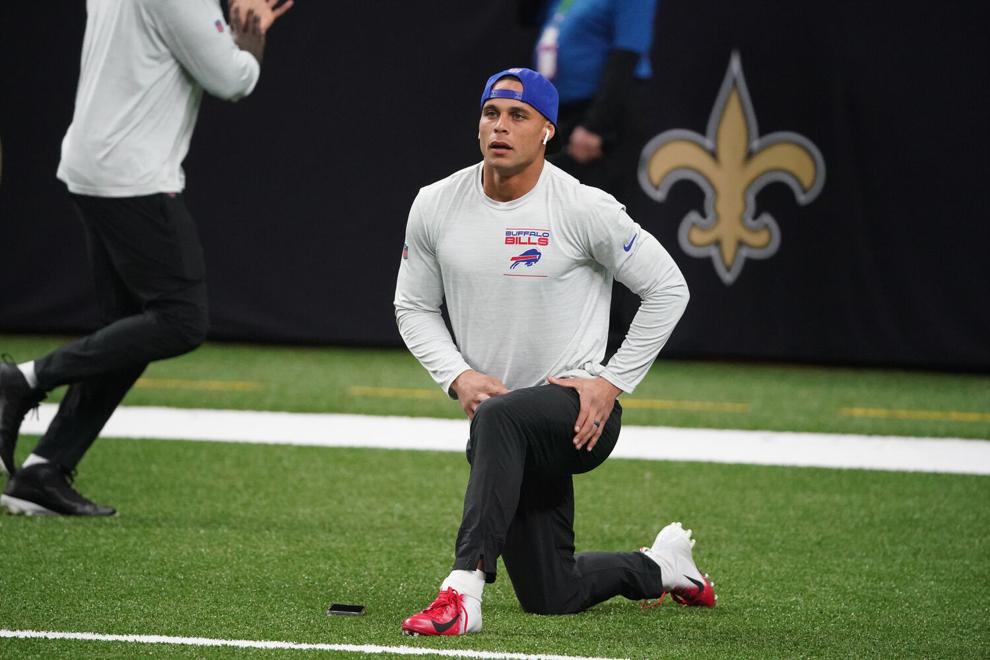 Diggs and Allen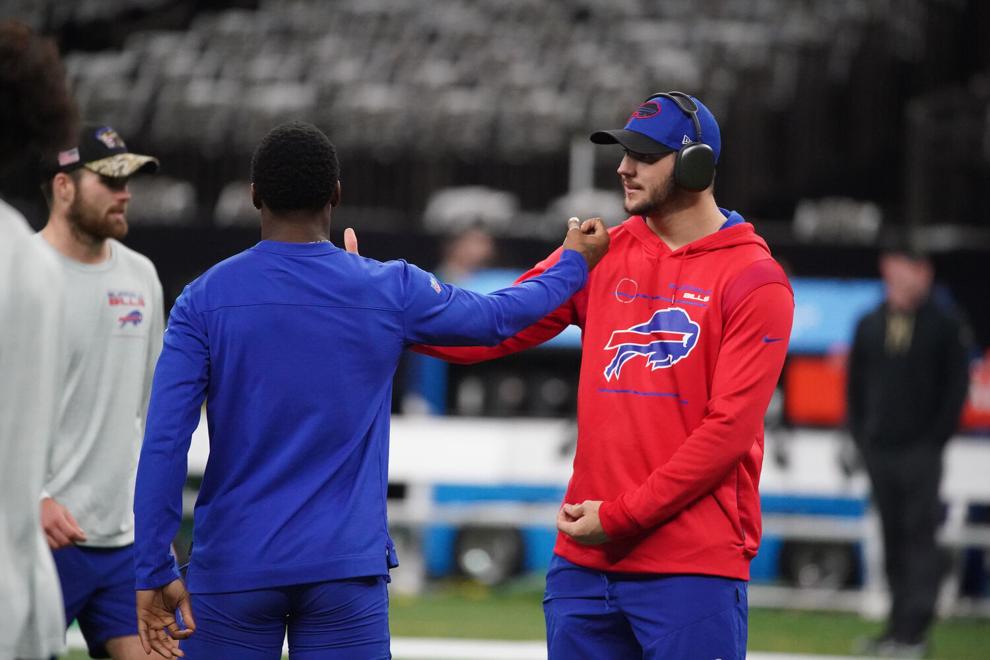 Warm ups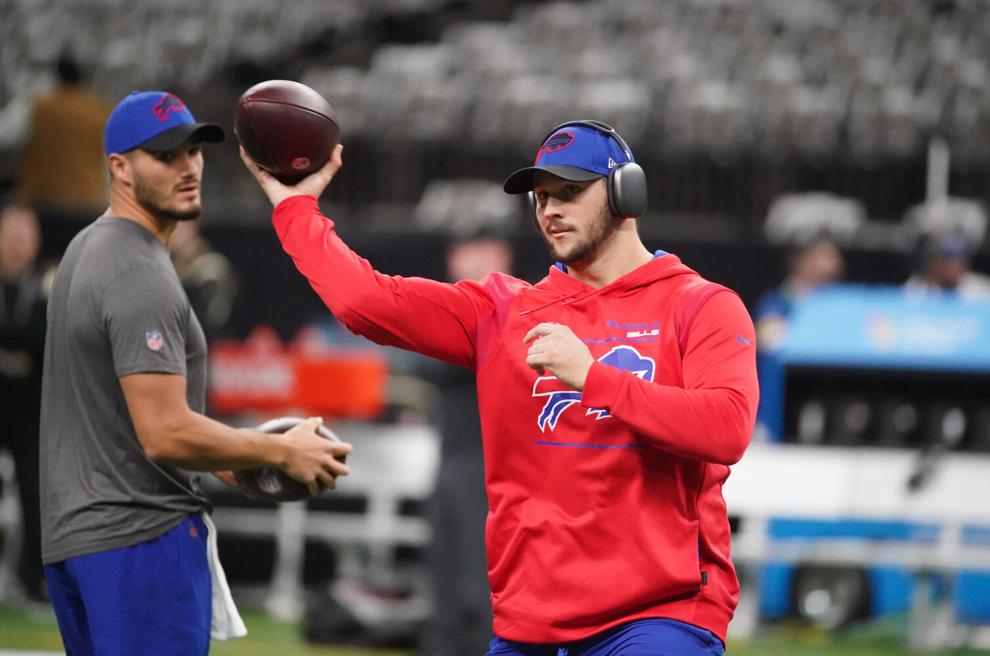 Diggs before the game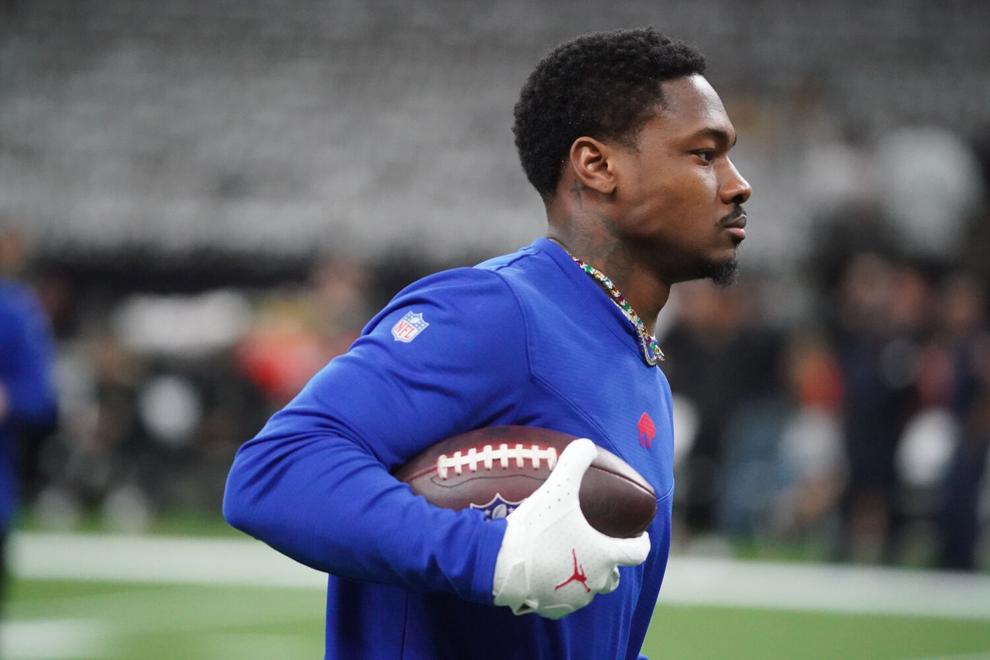 Josh Allen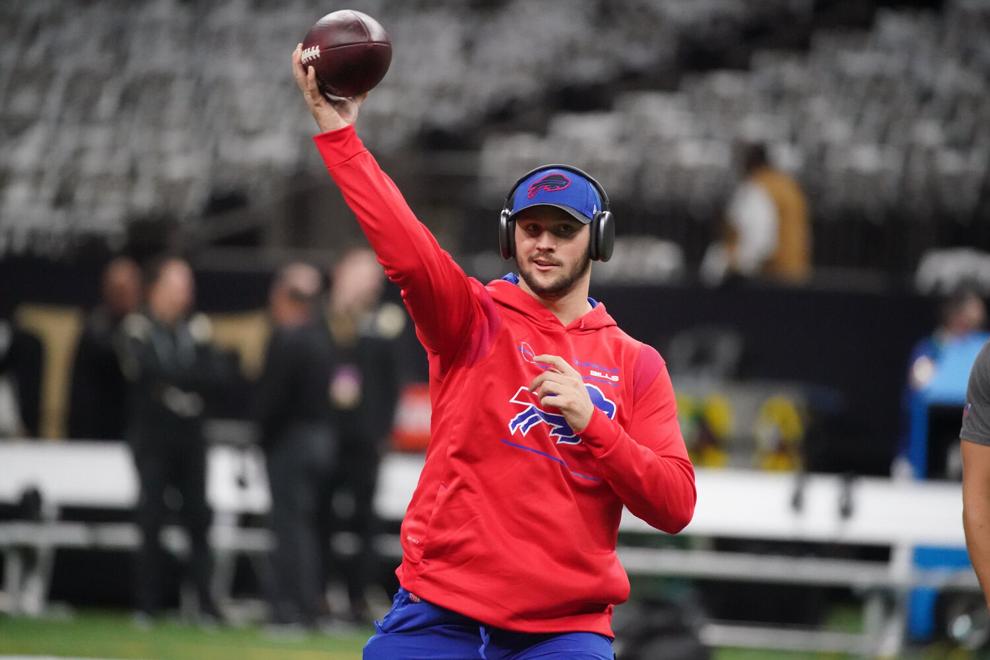 Caesars Superdome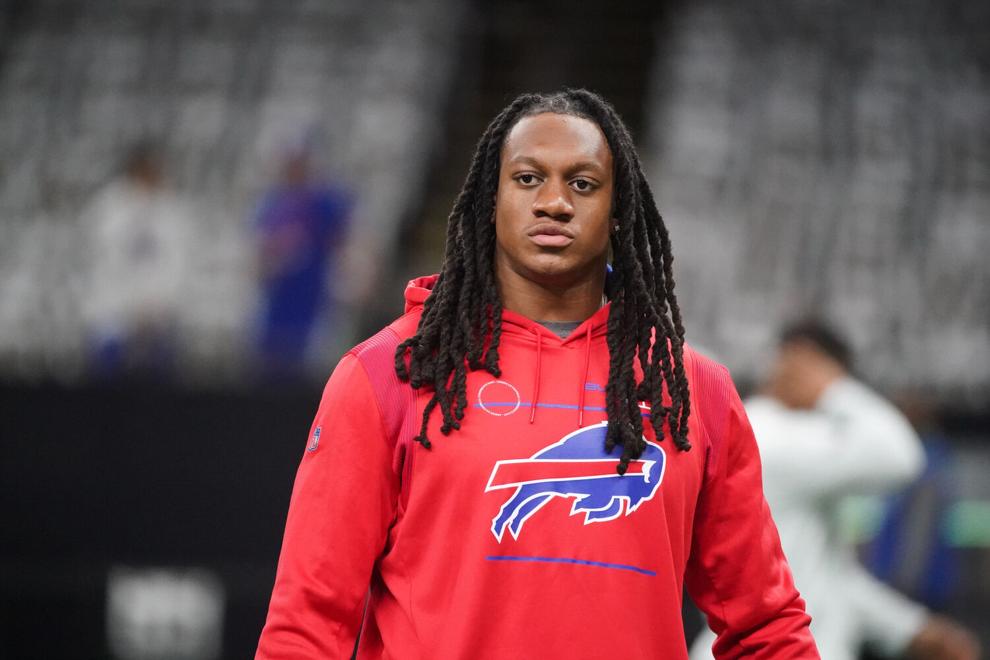 Fans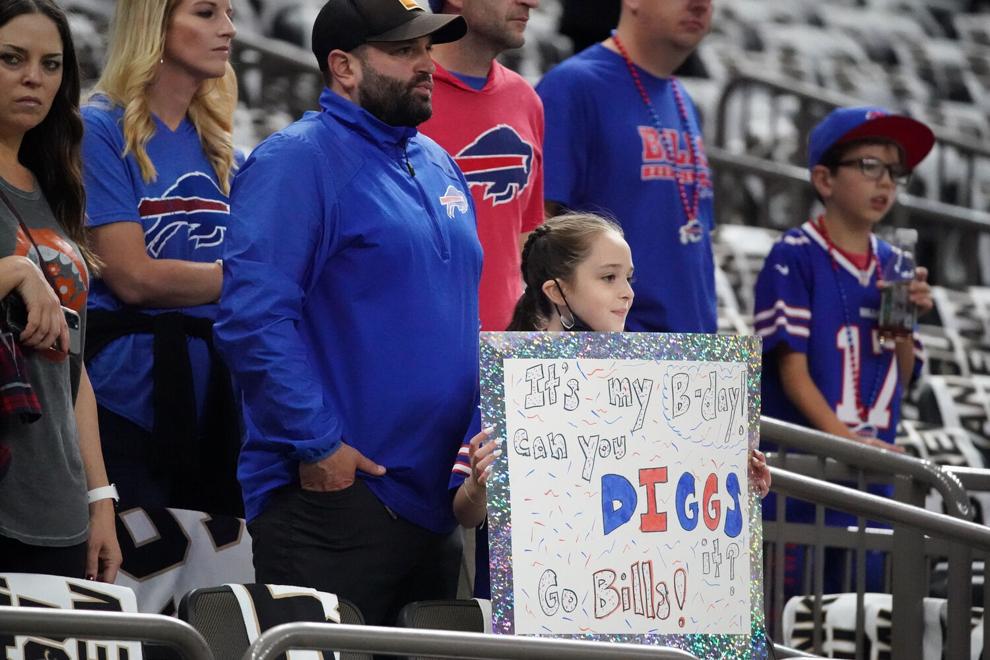 Bills Saints
Bills Saints
Fans have fun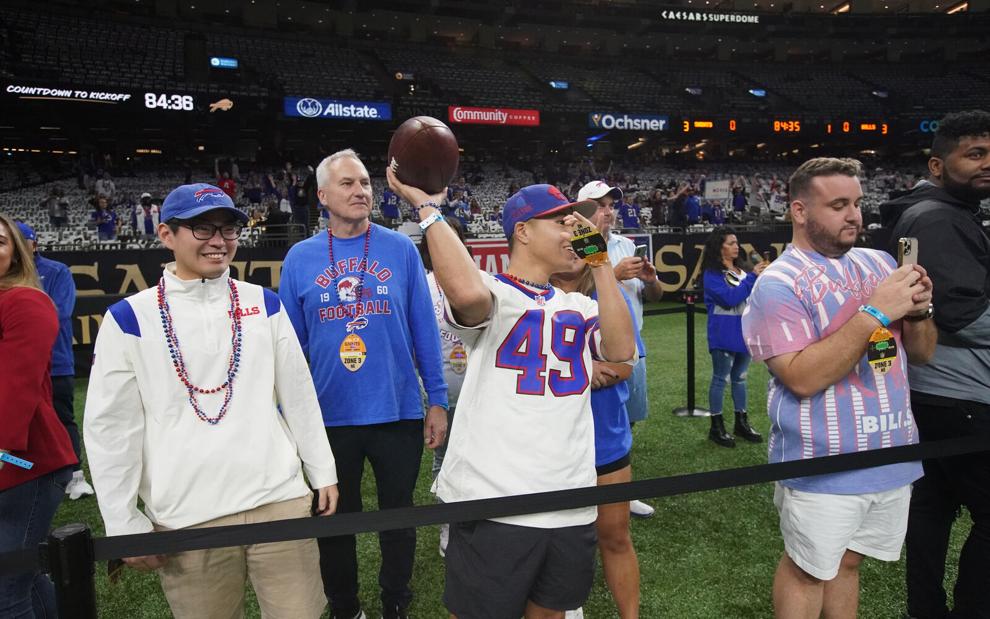 The coach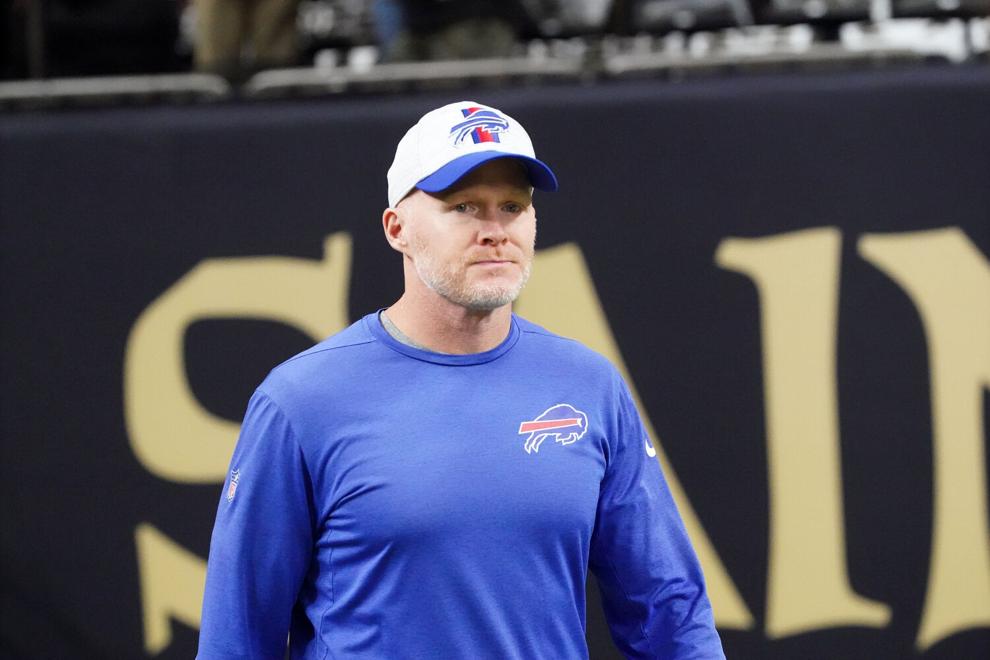 Bills Saints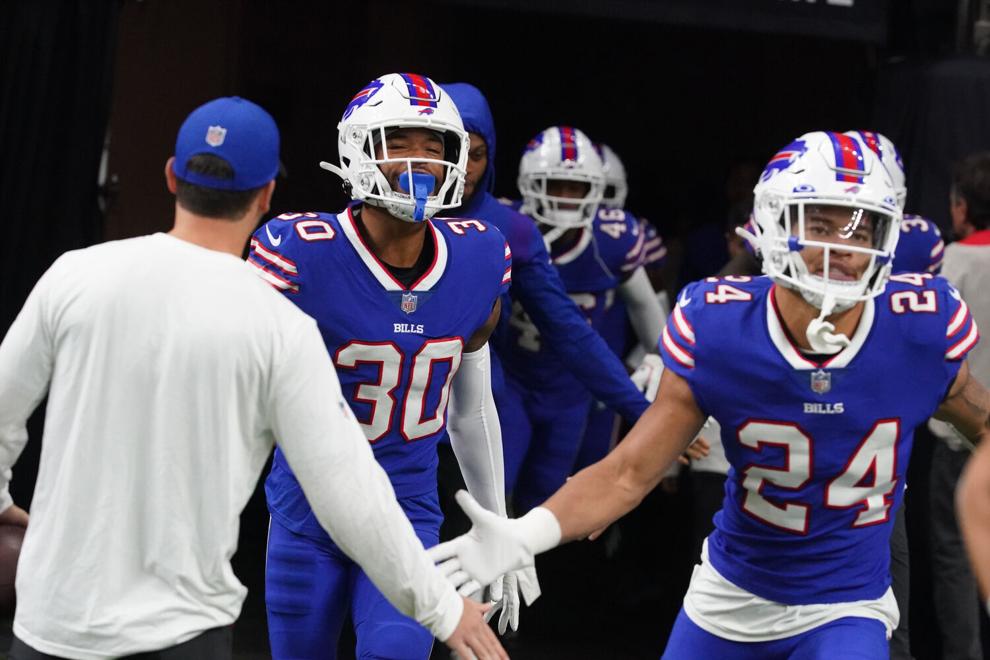 Bills Saints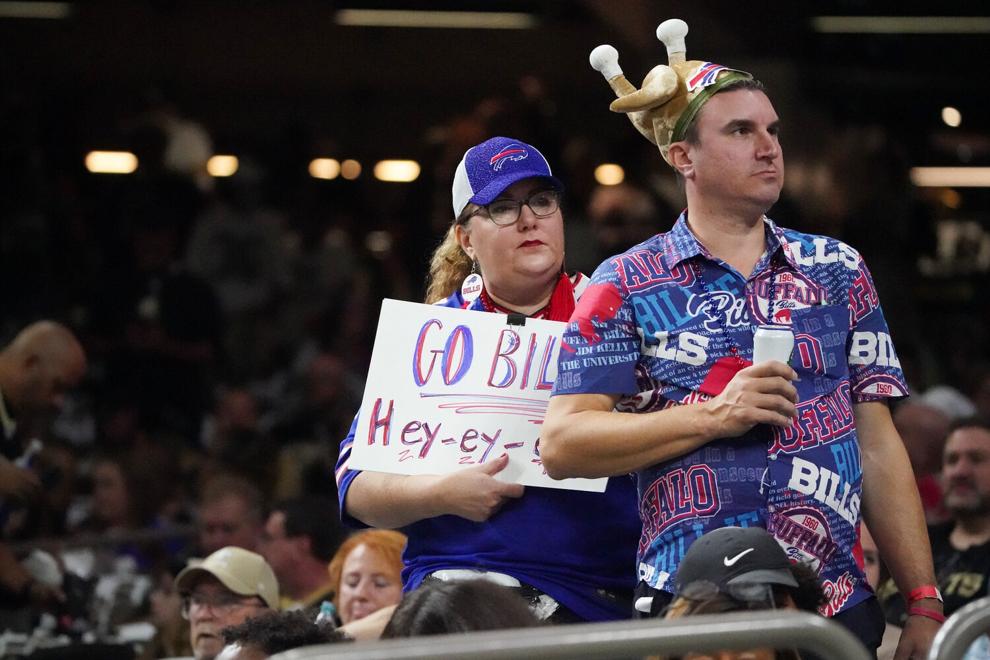 Bills Saints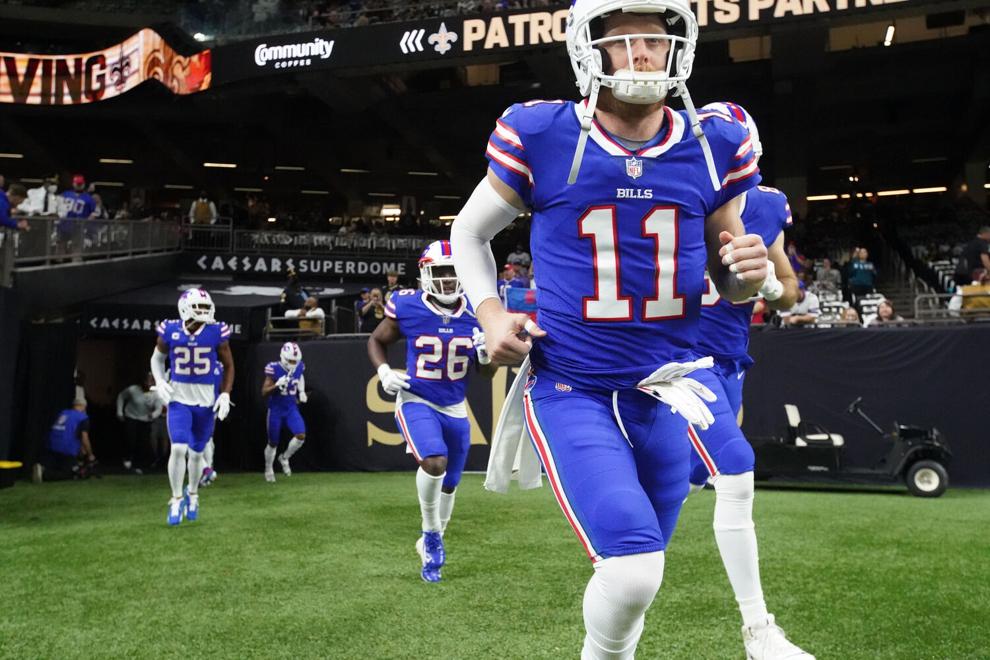 Taking the field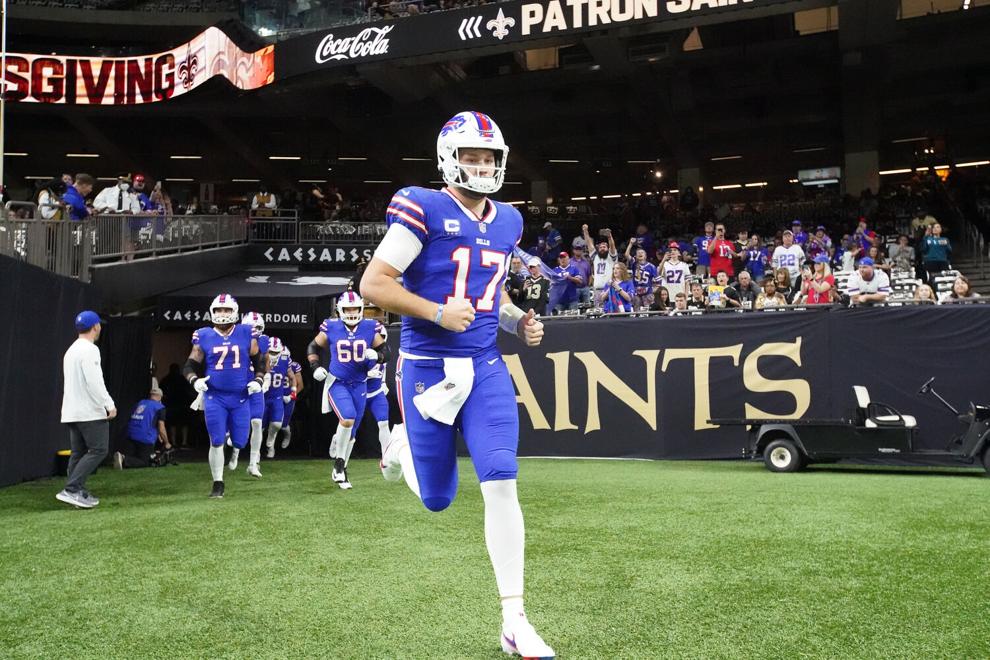 Warm ups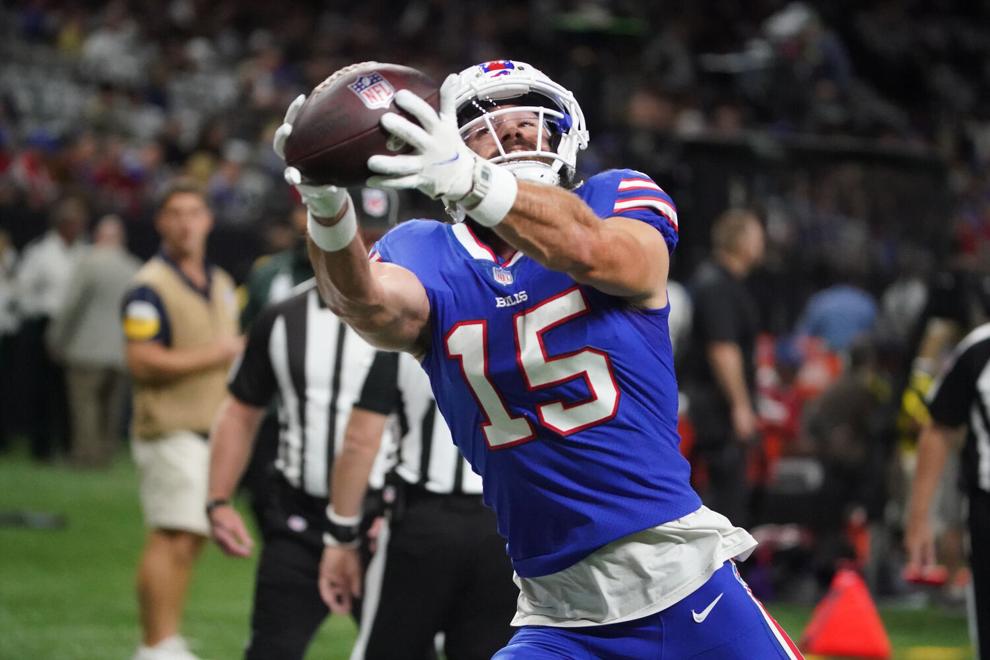 Bills Saints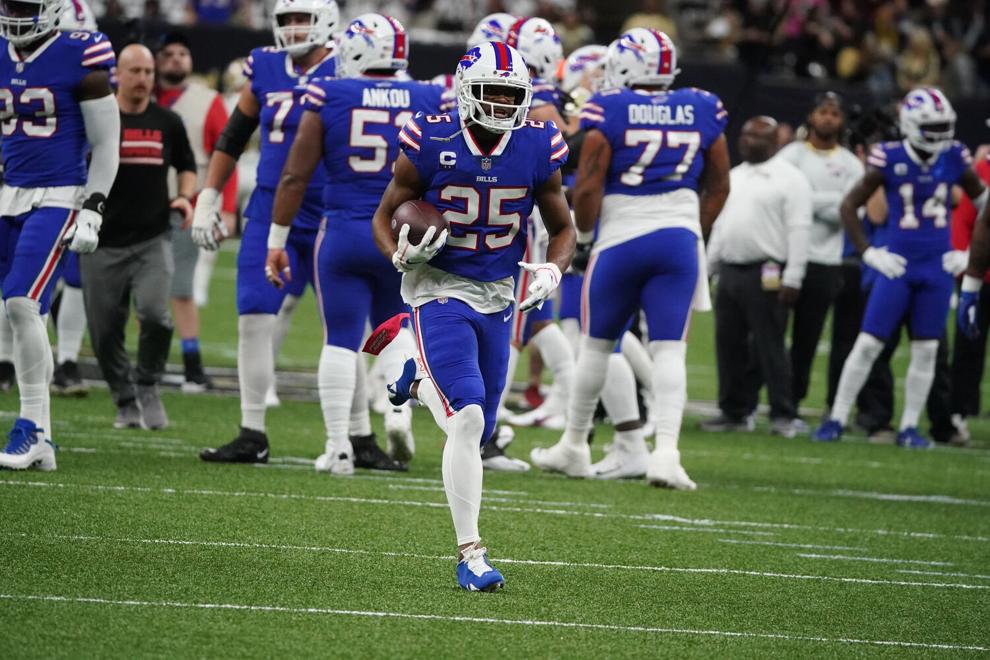 Bills Saints