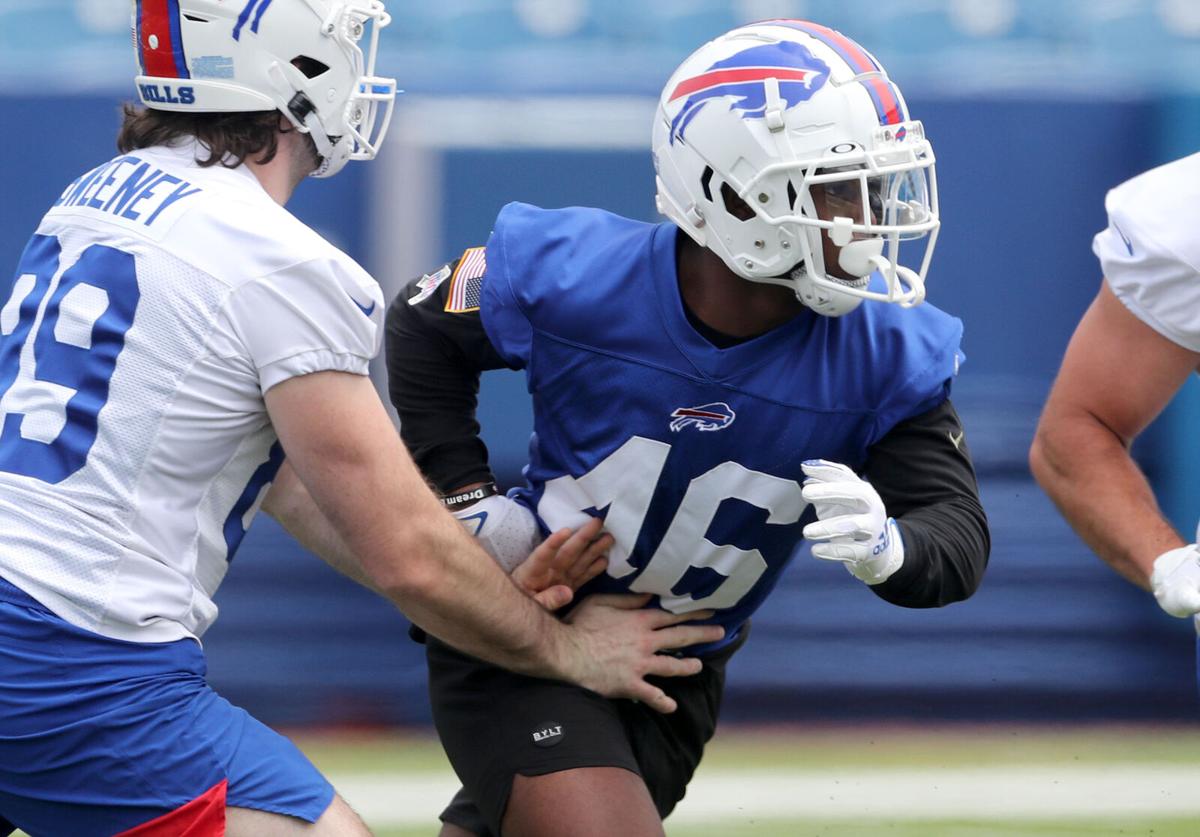 Dean Marlowe had all the makings of a Sean McDermott guy, the kind of player who figured to remain a staple of his team for a relatively long time.
Marlowe was an outstanding special-teams player for the Buffalo Bills, but he also made his presence felt as a safety while backing up Jordan Poyer and Micah Hyde, two of the NFL's best at the safety position.
Another year and one basic fact about the Buffalo Bills' roster entering training camp rings true: Jordan Poyer and Micah Hyde form one of the best safety tandems in the NFL.
Then, in April, after three seasons with the Bills, Marlowe, who had been with the Carolina Panthers while McDermott was their defensive coordinator, signed with the Detroit Lions as an unrestricted free agent.
It was a notable loss, despite Poyer and Hyde taking 80% of the safety snaps. However, the Bills have every reason to feel they have a solid replacement in Jaquan Johnson, who they made a sixth-round draft pick from the University of Miami in 2019.
How much of a McDermott guy is Johnson? He was a two-time championship wrestler in high school in Miami. McDermott has a fondness for players who were wrestlers, because he was a standout in the sport in high school.
With Tremaine Edmunds and Matt Milano as the centerpieces, the Bills focused on adding depth around them.
The 5-foot-10, 191-pound Johnson has played in 27 games the past two seasons. He played nearly 56% of the snaps on special teams, 249, which put him behind only Tyler Matakevich, Siran Neal, and Darryl Johnson.
Jaquan Johnson played only 102 snaps on defense last season, holding the fourth safety spot behind the starters and Marlowe.
In 13 games as a rookie in 2019, he had five tackles on special teams. In 14 games last year, he had only three tackles on special teams, but that total figures to increase with Johnson receiving more playing time in place of Marlowe.
How will General Manager Brandon Beane and coach Sean McDermott sort out the logjam of talent?
That leaves some question about exactly the type of contribution he will make on defense. His strong tackling and hard-hitting approach to special teams more closely resemble the style of play of Poyer than Hyde, whose forte is pass coverage.
According to analytics website Pro Football Focus, Johnson had an overall safety grade of 53.9.
Johnson's career highlight is completing a 13-yard pass to Siran Neal on a fake punt during a 38-9 victory that gave the Bills a season sweep against the New England Patriots. That made him the Bills' third non-quarterback to complete a pass during the season (receivers Isaiah McKenzie and Cole Beasley were the others), a first in franchise history.