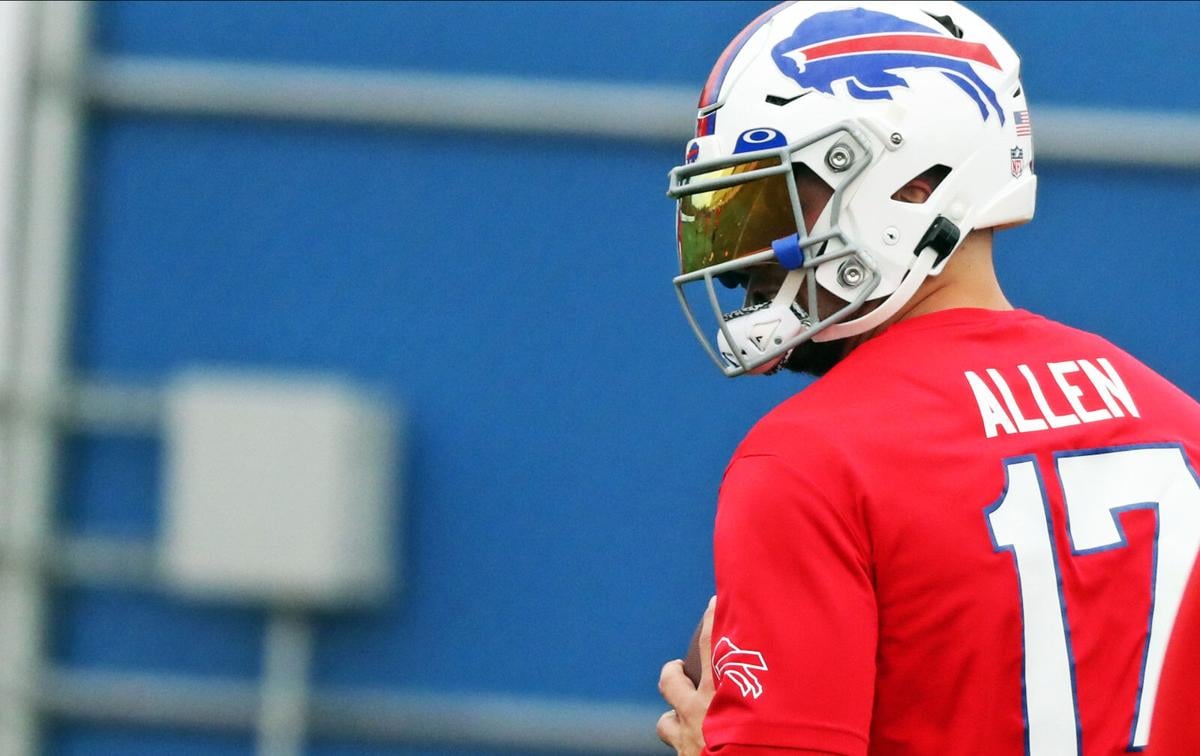 Buffalo Bills quarterback Josh Allen has recently been wearing a visor in practice, begging the question, why?
"It's a special visor. It turns on and off so it doesn't allow me to see. ... No, I'm just kidding," Allen said, laughing, during a video call with reporters. 
"Davis Webb came out to me and said, 'I'm going to wear a visor at practice today.' He gives us a good look on scout team and he was playing a guy on defense who has a visor and I told him I'd do it with him. I went with the clearest one. There was kind of a pink tint to it. I walked in the next week and was like, 'You know what, let's spice it up a little bit.' It's just one of those things that I wear for practice. The guys like it. They make fun of me for it. People get a laugh, and it's good fun."
Asked if would consider wearing a visor in a game, Allen said, "I wouldn't consider it. I want to see everything I can without any vision impairment. I will say it does have like these little spots in the visor where it makes it harder to see. It trains your eyes differently. I don't know if that makes a difference or not. Just a little challenge in practice, I guess."
[BN] Blitz Daily Updates
Feed your obsession. Start every morning with a guide to the latest news from One Bills Drive and stay informed about what is going on elsewhere in the NFL.