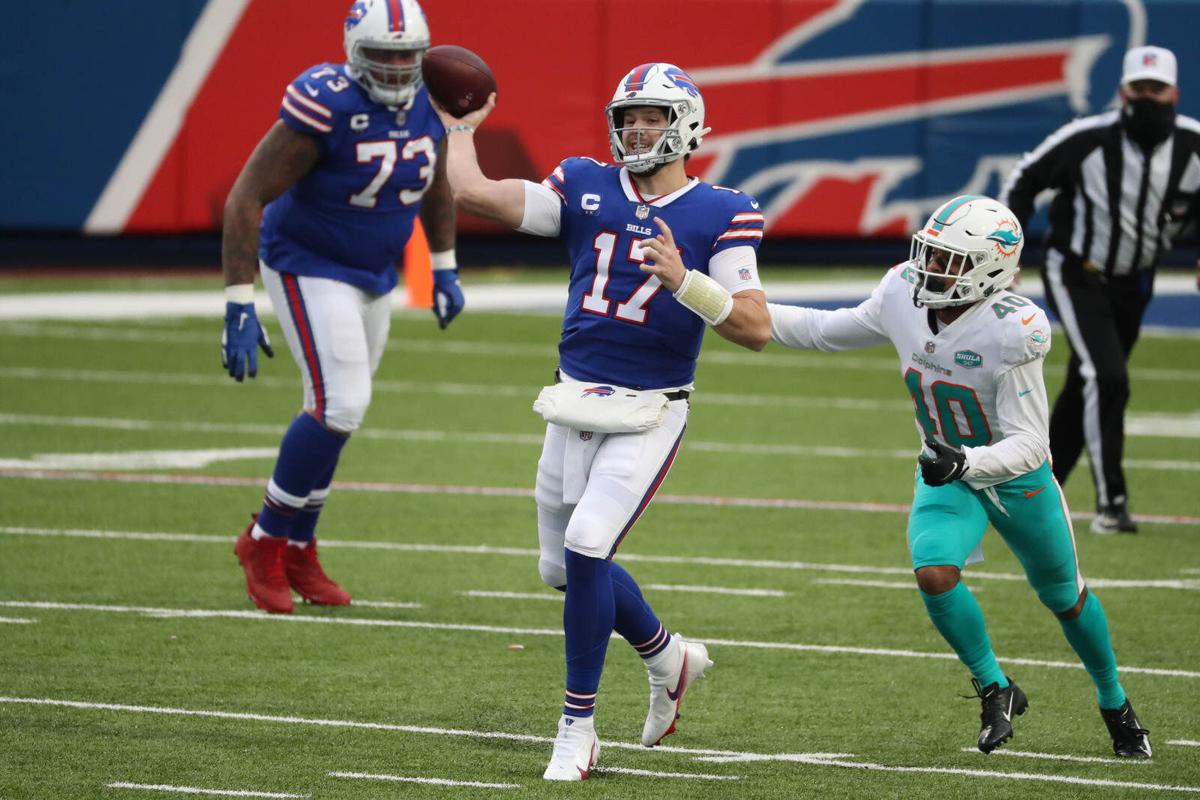 Josh Allen arrived at Bills Stadium on Sunday wearing a "Pancho's Army" jacket in tribute to late Bills superfan Ezra "Pancho Billa" Castro.
The military-style jacket had Allen's name on the left breast, and a Pancho logo on the back with "Pancho's Army" over the logo and "Viva Los Bills" under the logo. A red standing Buffalo is at the bottom of the back, along with a 60th anniversary team logo from last season.
Castro died in May 2019 at age 39 after a long battle with cancer.
"I just saw it in my closet," Allen told reporters. "I've never worn it.
"We all know what Pancho meant to this organization and the love he had for this team. What better way to have him recognized again. We know he's up there looking down on us, and smiling."