Cole Beasley played just 22 snaps Sunday night for the Buffalo Bills against the Kansas City Chiefs.
The total was the receiver's second lowest in three seasons with the team, trailing only the 18 snaps he played in a Week 4 win over the Raiders during the 2020 season. Beasley was targeted just twice in the 38-20 victory at Arrowhead Stadium, finishing with one catch for 5 yards.
"Just game-plan related more than anything," Bills coach Sean McDermott said of Beasley's work load. "We've got a lot of confidence in Cole across the building here. So really appreciate the way he's handled that. I mean, it's not easy when you go a week or two with not getting the ball a lot, but it says a lot about who he is and his unselfish nature."
The Bills improved to 4-1 and avenged their loss in last season's AFC championship game with a 38-20 drubbing of the Kansas City Chiefs on Sun…
Here are four more takeaways from the snap counts in the Bills' victory:
1. Boogie Basham has worked his way into the defensive line rotation. The rookie second-round draft pick played 29 snaps against the Chiefs, matching the total of second-year veteran A.J. Epenesa. Basham played one more snap than veteran Mario Addison.
2. Siran Neal had a big role. The normal backup nickel cornerback was used on 33 defensive snaps, mostly in an effort to defend Chiefs tight end Travis Kelce. Neal had played just 20 defensive snaps in the first four games combined. Kelce finished with six catches for 57 yards and one touchdown – a solid showing, to be sure, but not one that was back breaking for the Bills.
"Siran is a hungry guy," McDermott said. "Comes every week, kind of a chip-on-his-shoulder type approach with me against the world, which is made him who he is. And I think he did a phenomenal job last night balancing special teams and defense."
3. Zack Moss outsnapped Devin Singletary by a large amount. Moss played 42 offensive snaps – 74% of the offensive total – compared to just 15 for Singletary, making up the other 26%. Moss finished with 37 yards on 11 carries, while Singletary had 25 yards on six rushing attempts.
4. Taron Johnson was busy in his return. A day after signing a three-year contract extension, the nickel cornerback played 85 of 86 defensive snaps. He missed just one snap in the second half when he was briefly shaken up, but was able to return.
"A year ago we came here and they made a lot of plays – we didn't make quite as many as we needed to win the game. Our players made plays tonight and that was great to see. I thought they were in a great space mentally, they put in a lot of work, physically, during the week. – Bills coach Sean McDermott
It's not often you see a tight end with a stat line like this: Three catches, 117 yards, one touchdown. "The real thing here is that Josh trusts him to make plays and he has made plays," McDermott said. "It was good to see. This is game five, so he has done it every game that I can think about this year, even in the preseason. He is off to a really strong start."
The Bills hit at least that many points for the fourth consecutive game. That marks just the second time in franchise history the Bills have had a streak of that many games scoring at least that many points, joining the 2004 squad. Coming into the game, it was thought that the Bills would need to get in the neighborhood of 35 points to win. It turns out, they didn't need that many, but they'll gladly take them.
The Bills stay in the prime-time spotlight, visiting the Tennessee Titans on Monday Night Football. Here are three things to know about the Titans:
1. Derrick Henry remains a beast. The veteran running back plowed over the Jaguars on Sunday, producing 130 yards and three touchdowns. Henry leads the NFL with 640 rushing yards. Cleveland's Nick Chubb is next with 523.
2. The run defense was exploited Sunday. Tennessee allowed Jacksonville's James Robinson to gain 149 yards and a touchdown. As a team, the Jaguars had 198 rushing yards.
3. Kevin Byard had a big game Sunday. The Titans' safety returned a fumble on the first defensive series for a touchdown, and ended the game with an interception in the end zone. He also made 10 tackles.
Photos: Bills dominate Chiefs in AFC grudge match
The Hurdle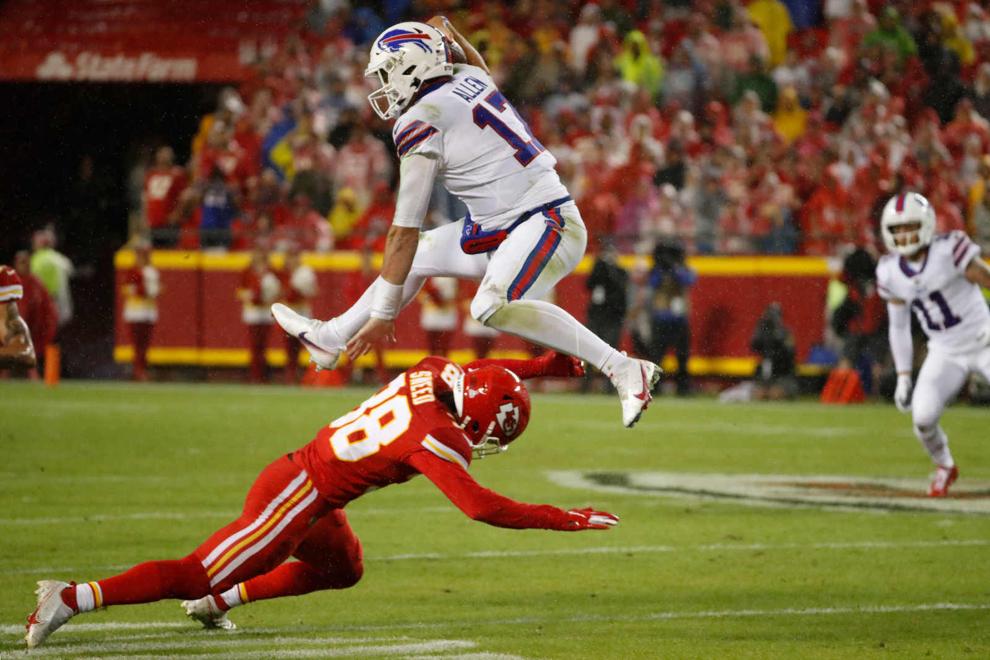 Game killer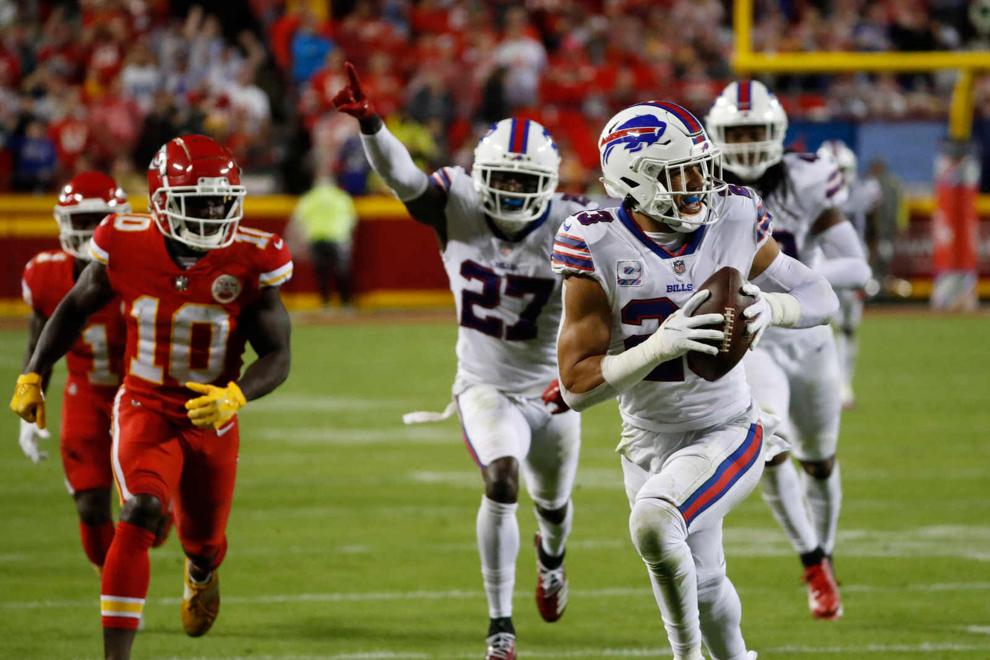 Pretty pass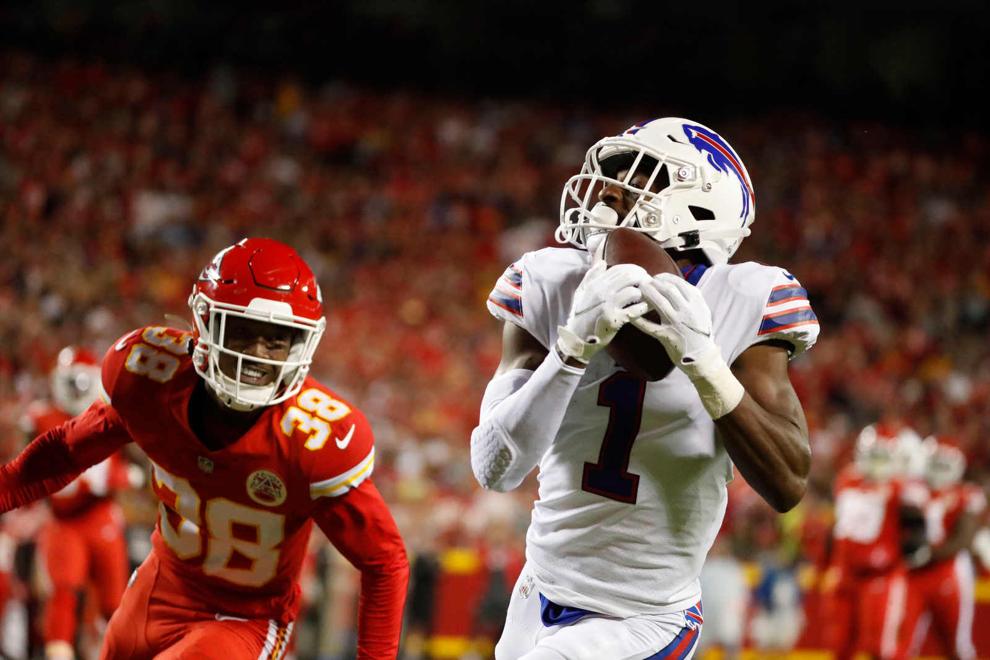 Familiar sight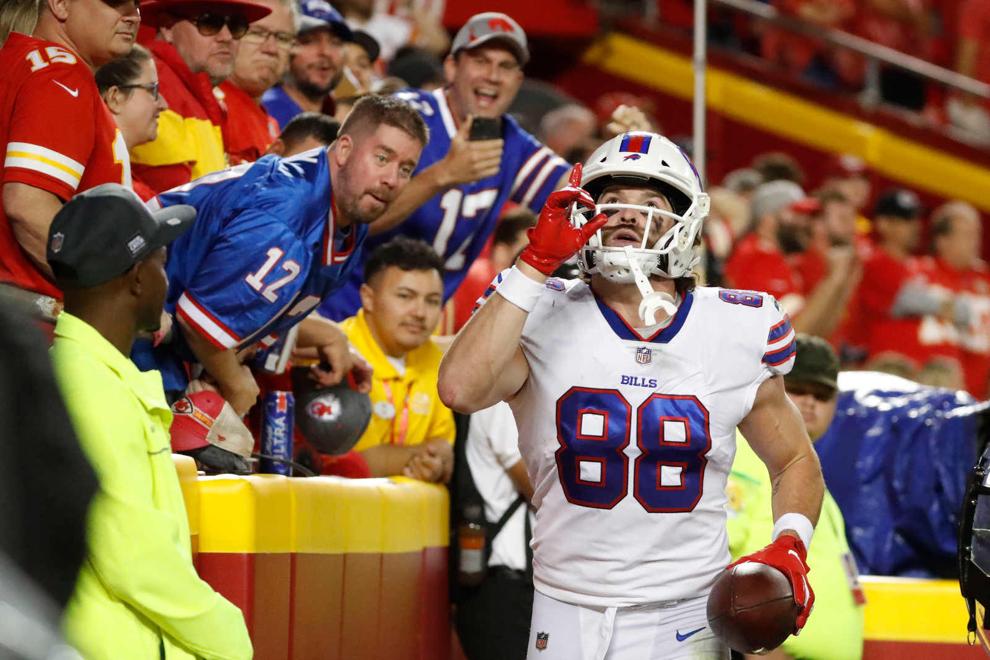 Connection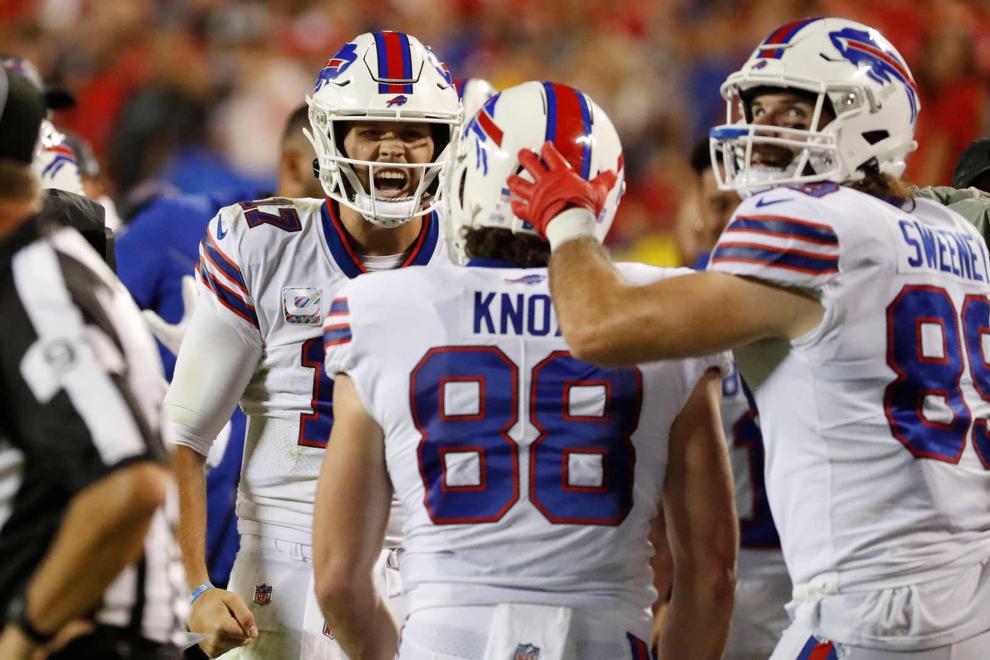 On the run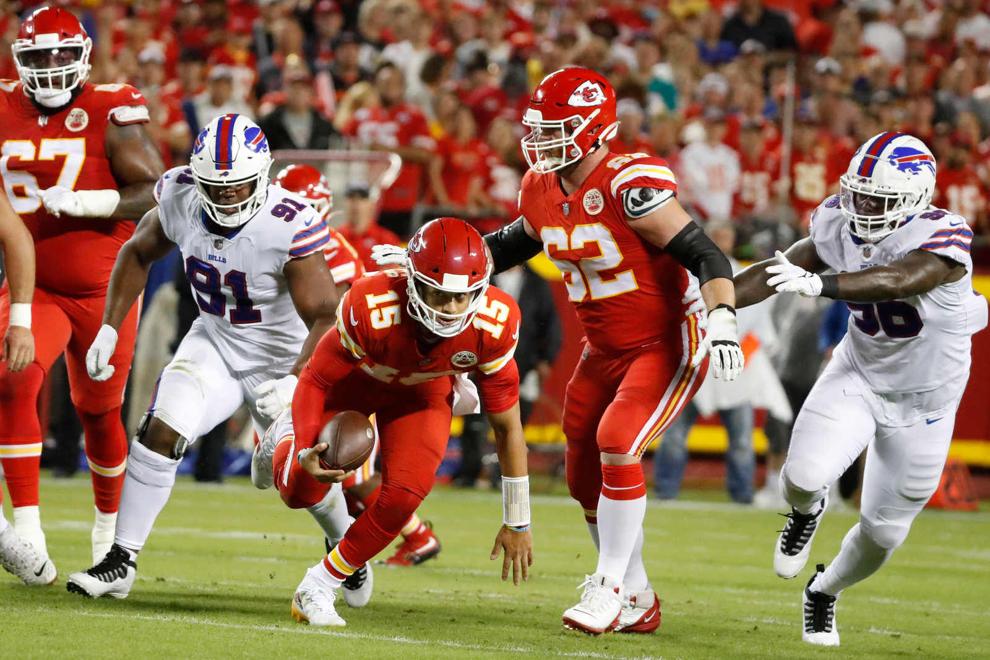 Turnover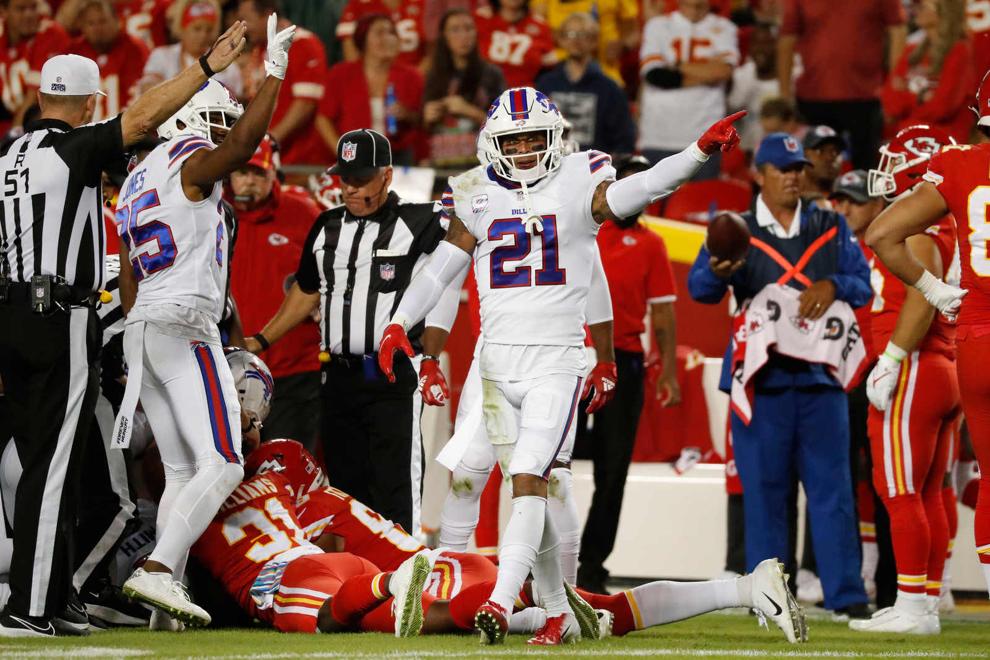 Allen does it alone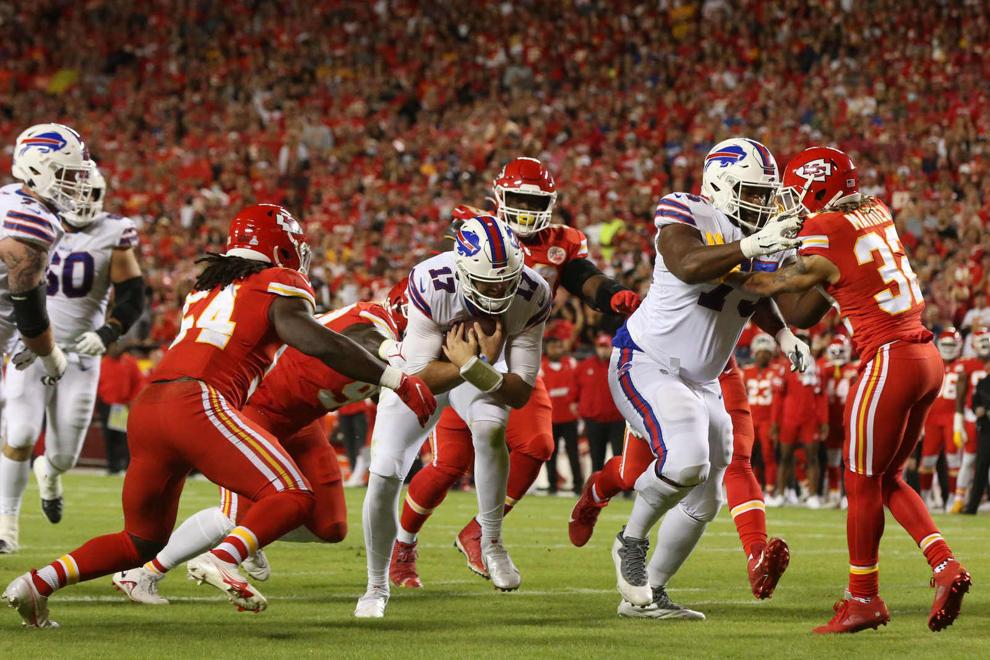 Rushing yards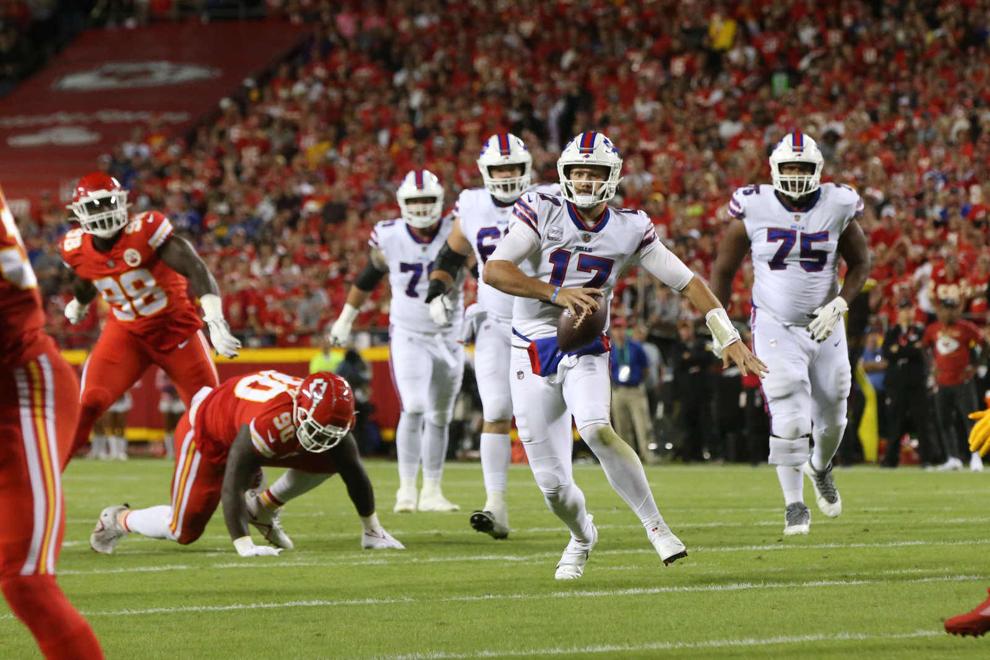 Stopping the run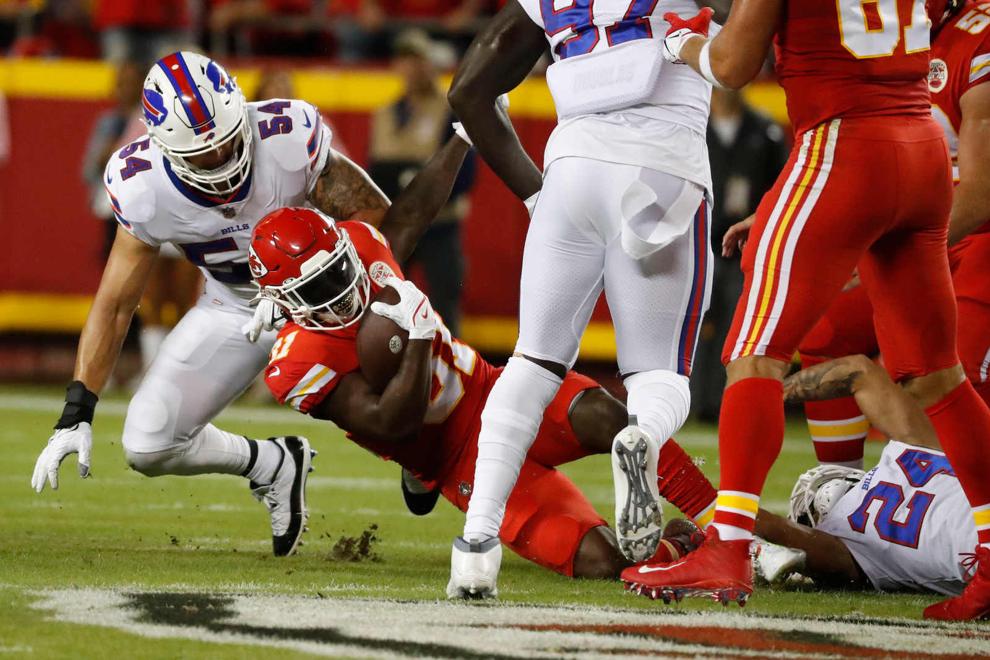 Hill gets away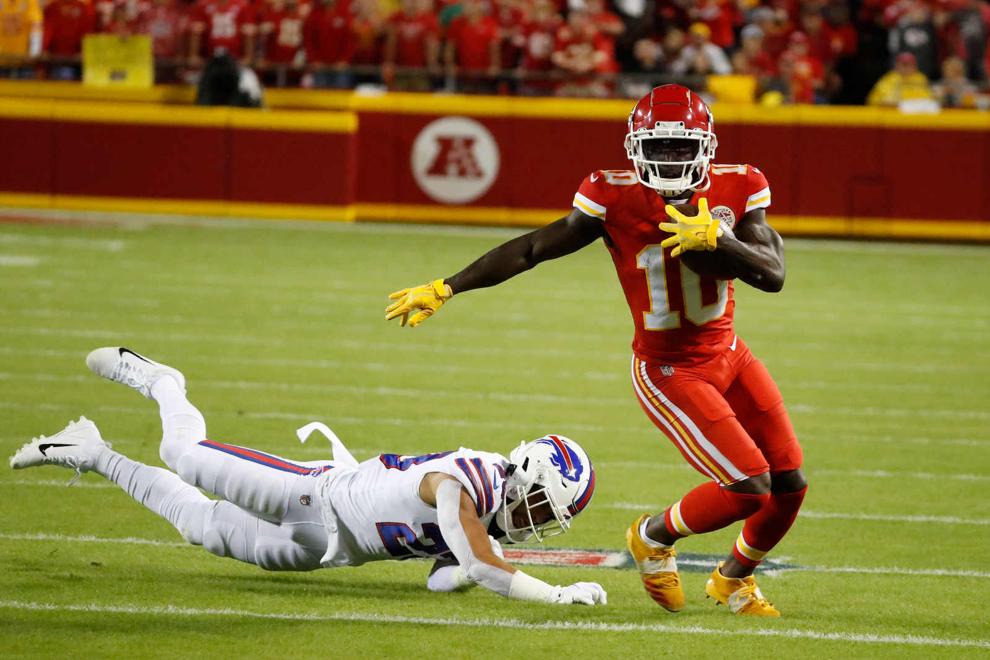 Allen finds 32 more rushing yards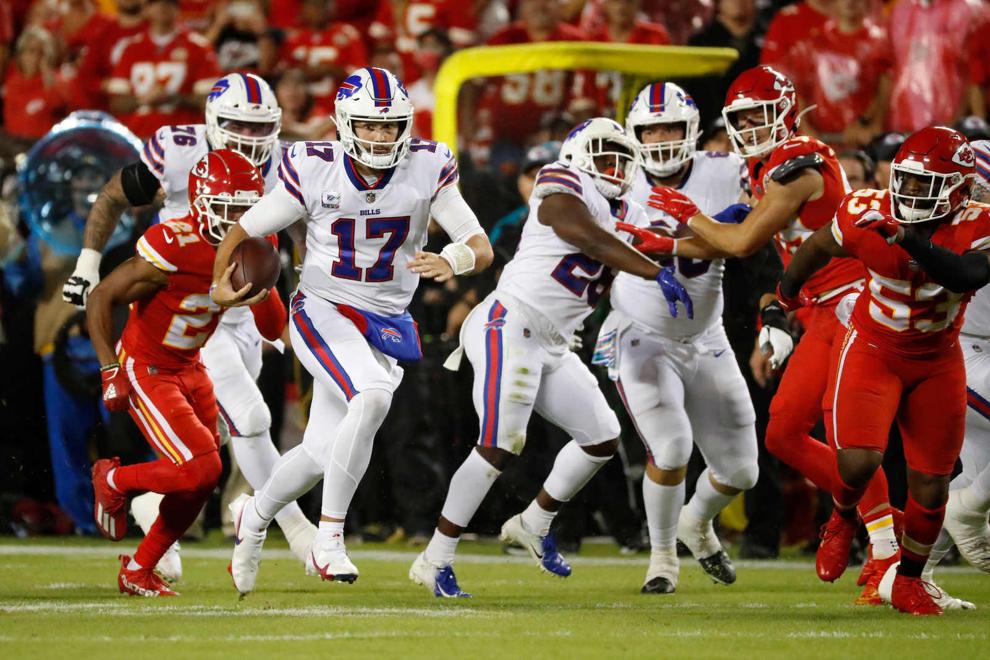 Allen by air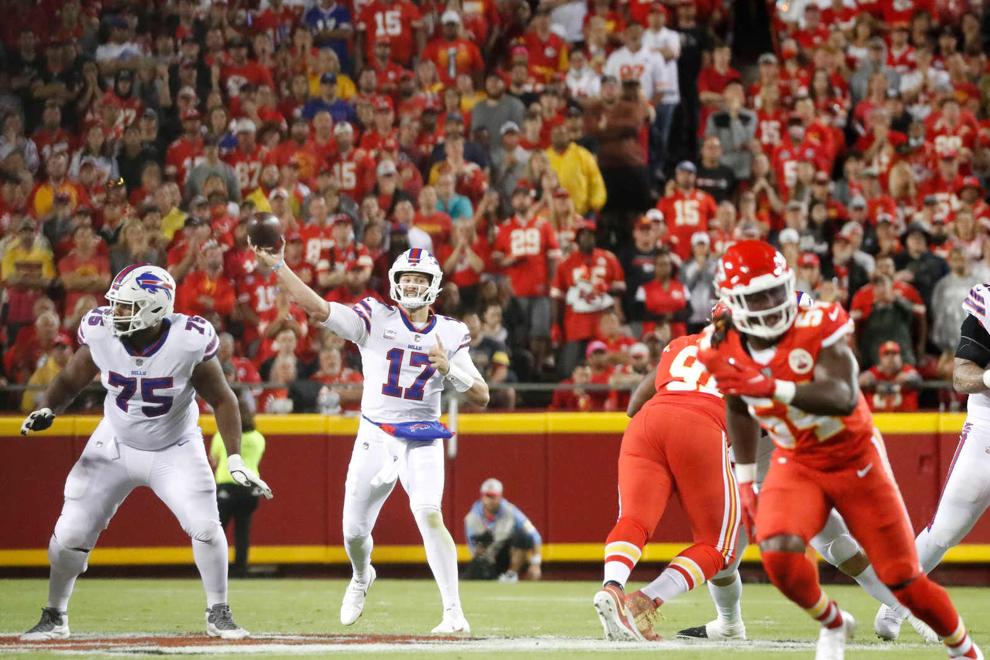 On the board with three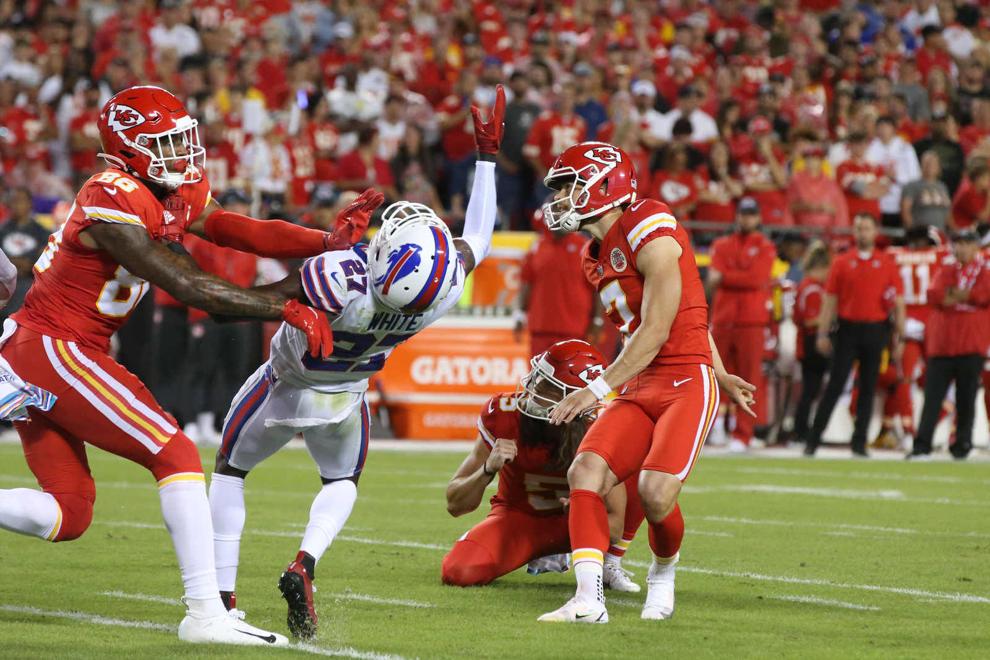 Allen charges in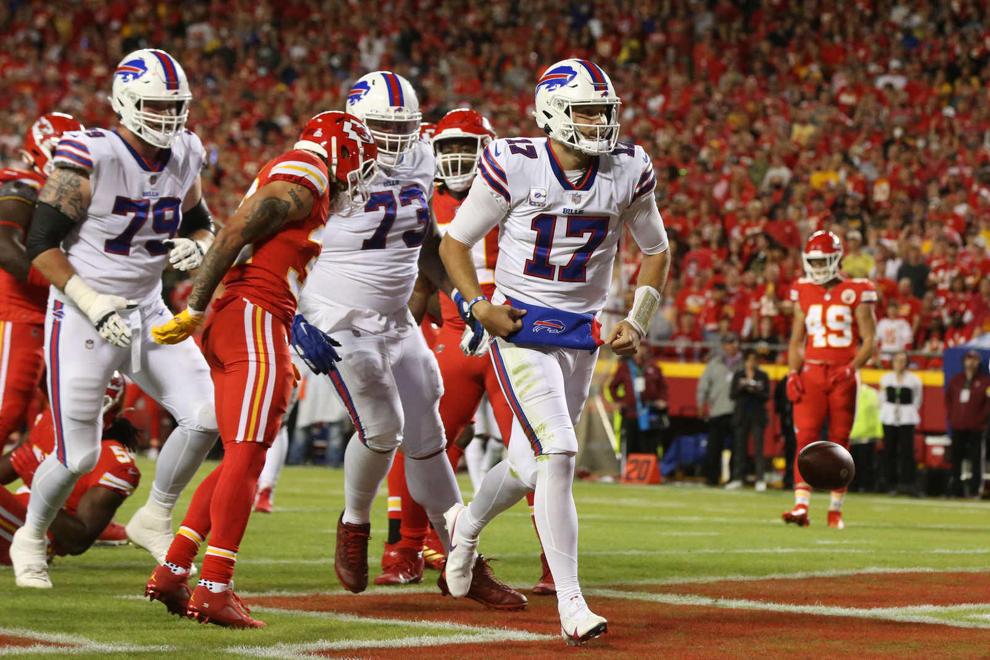 Deadly weapon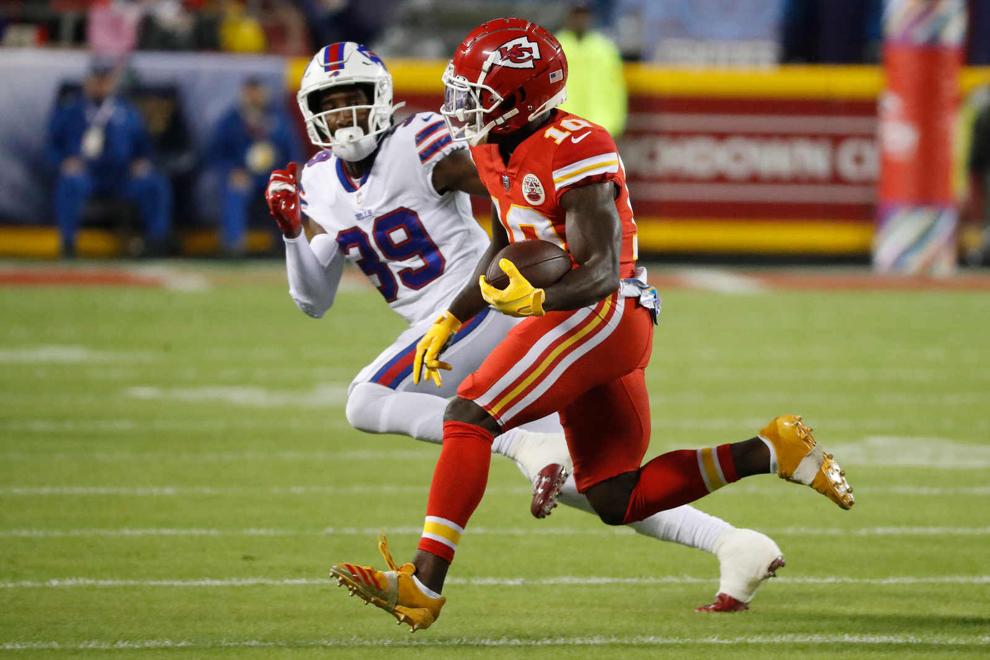 Klein catches Mahomes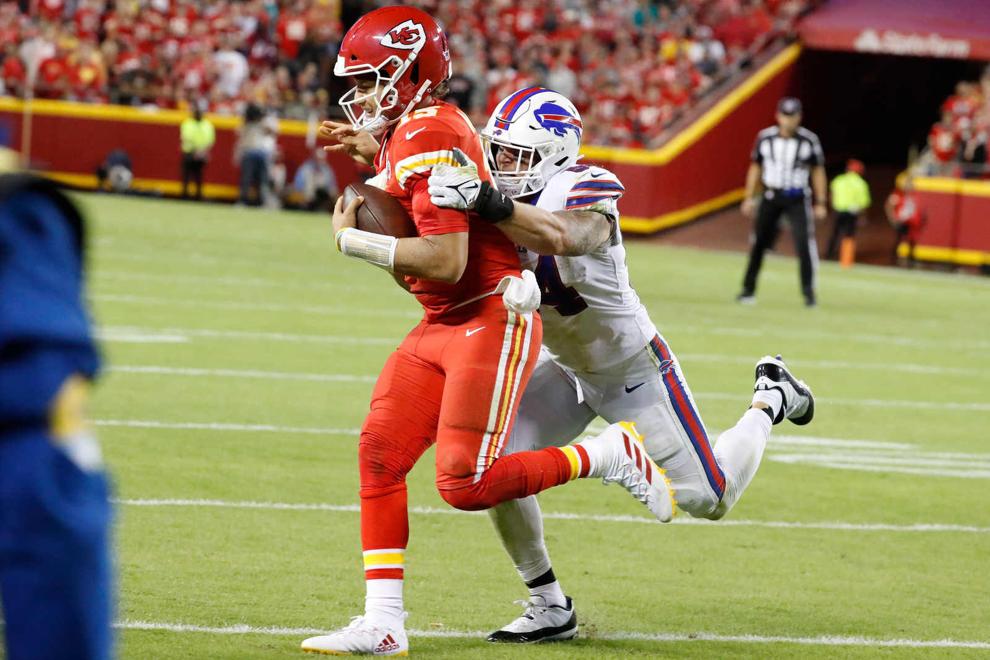 Out of bounds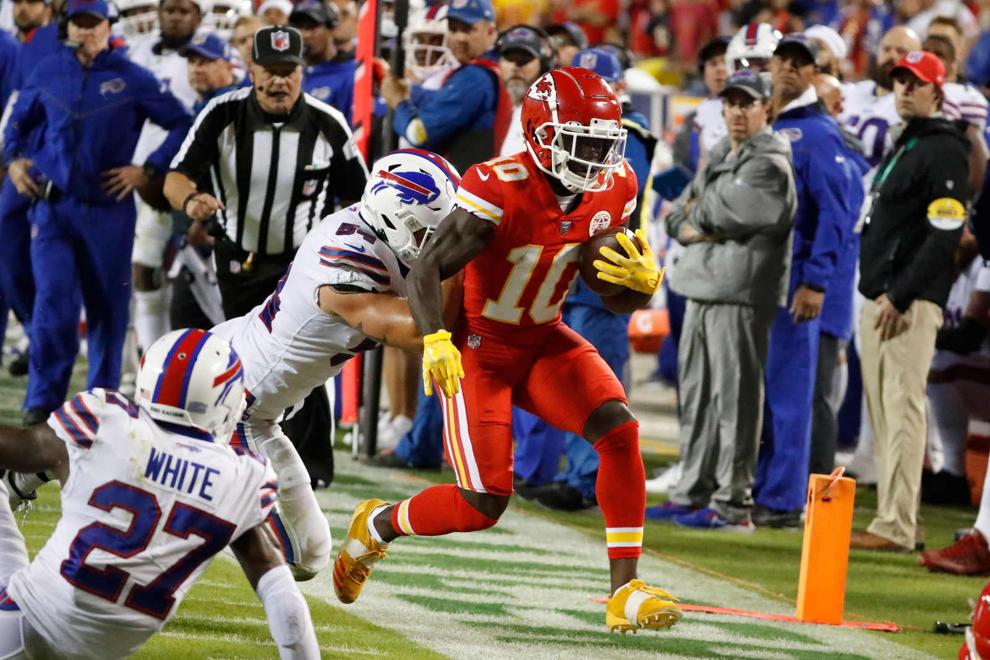 Over the top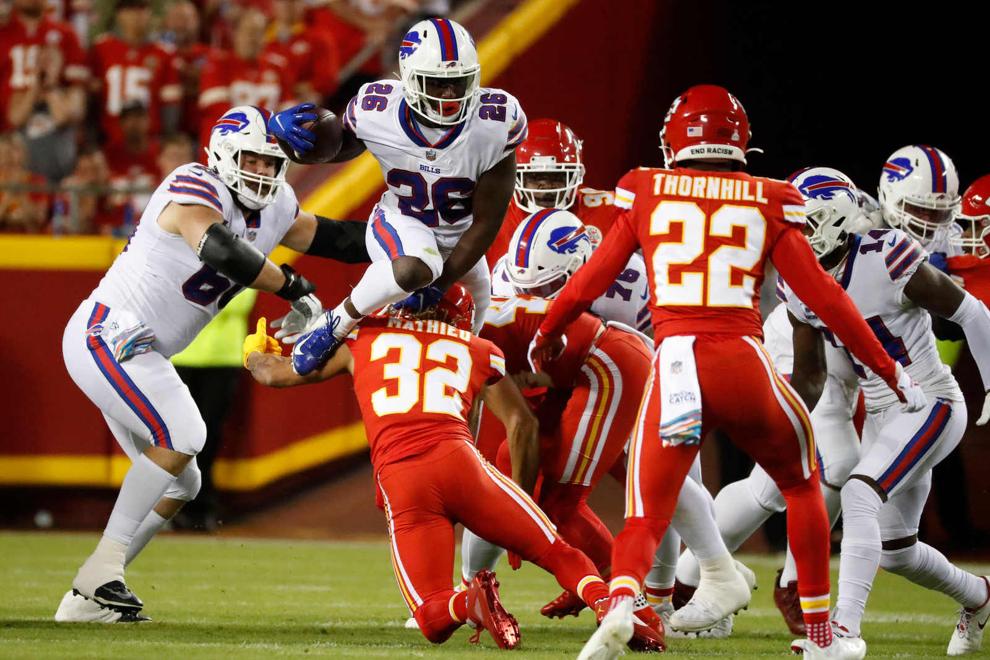 Turning the corner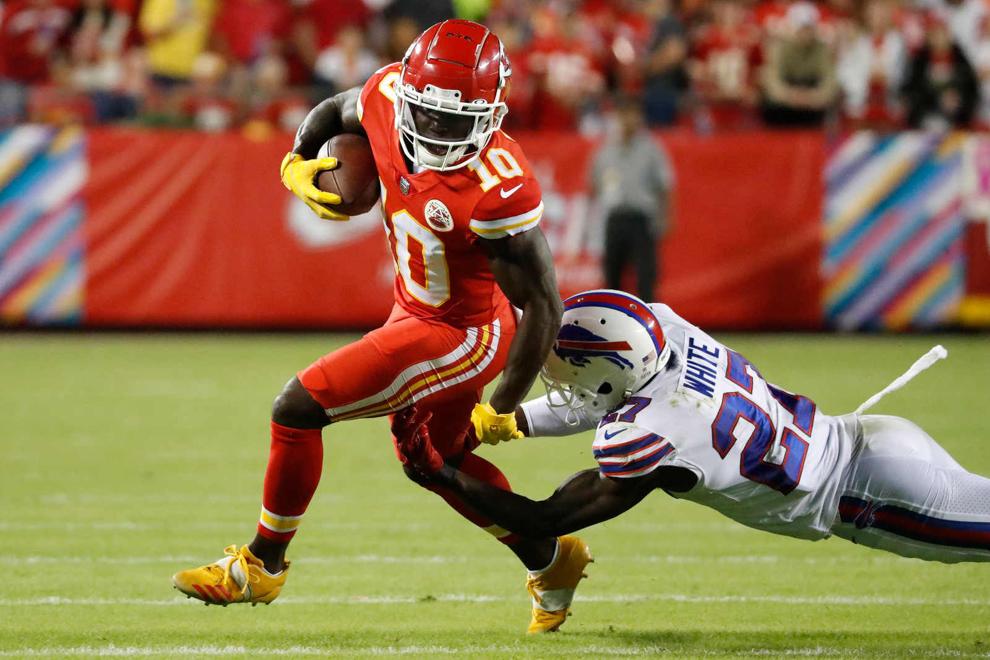 Mahomes from the pocket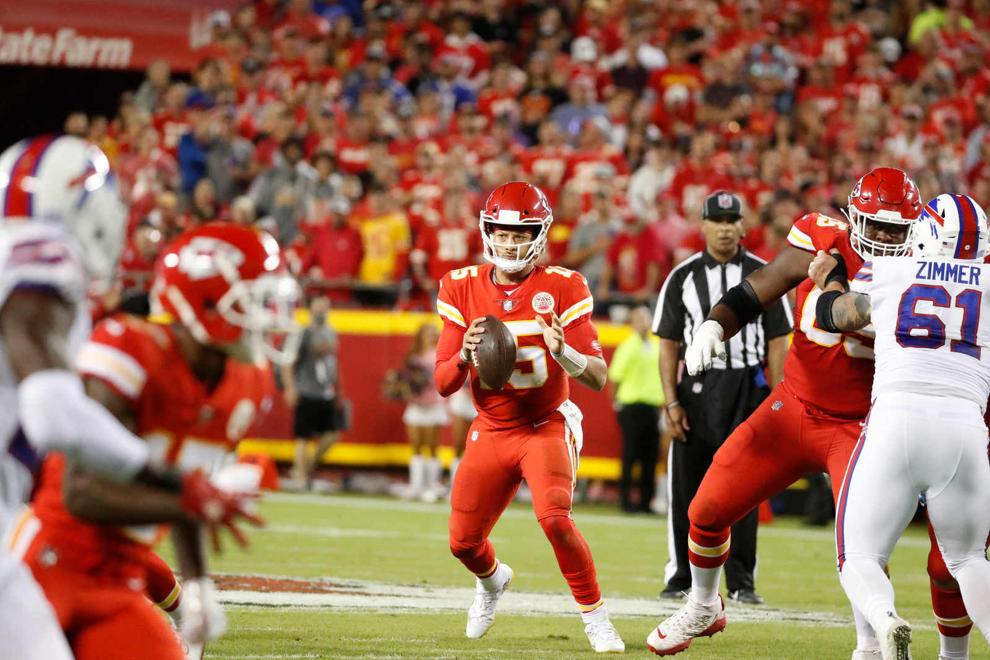 Poyer makes the stop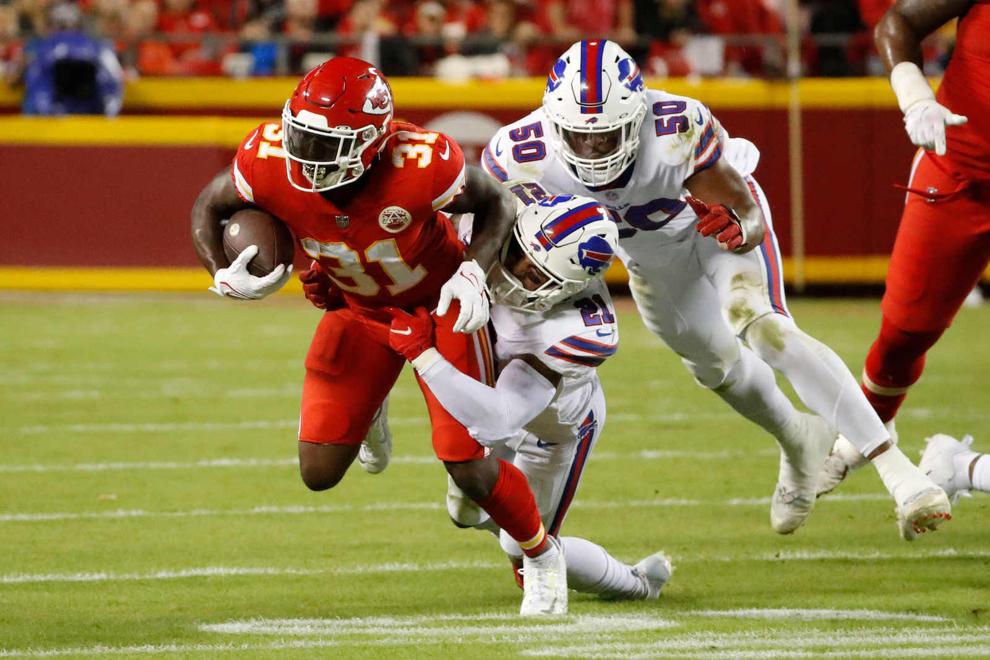 On target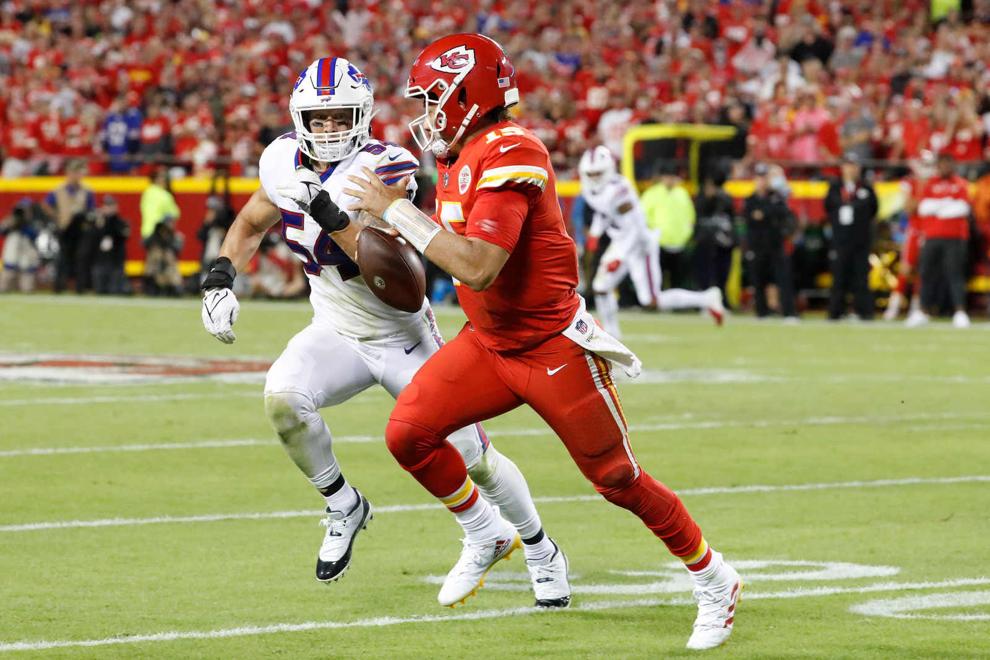 End zone celebration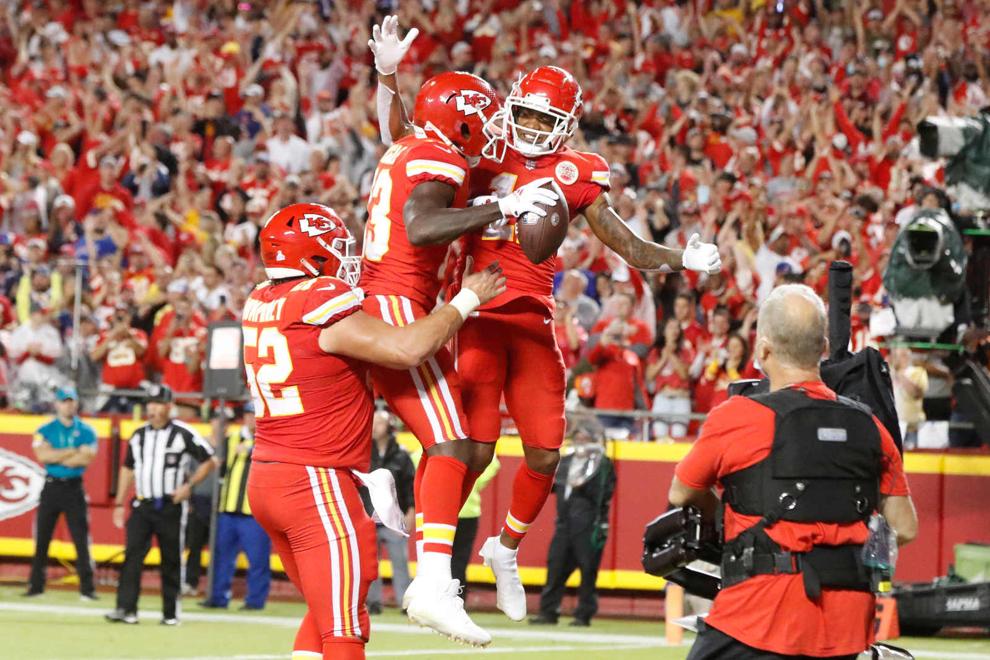 Moss spins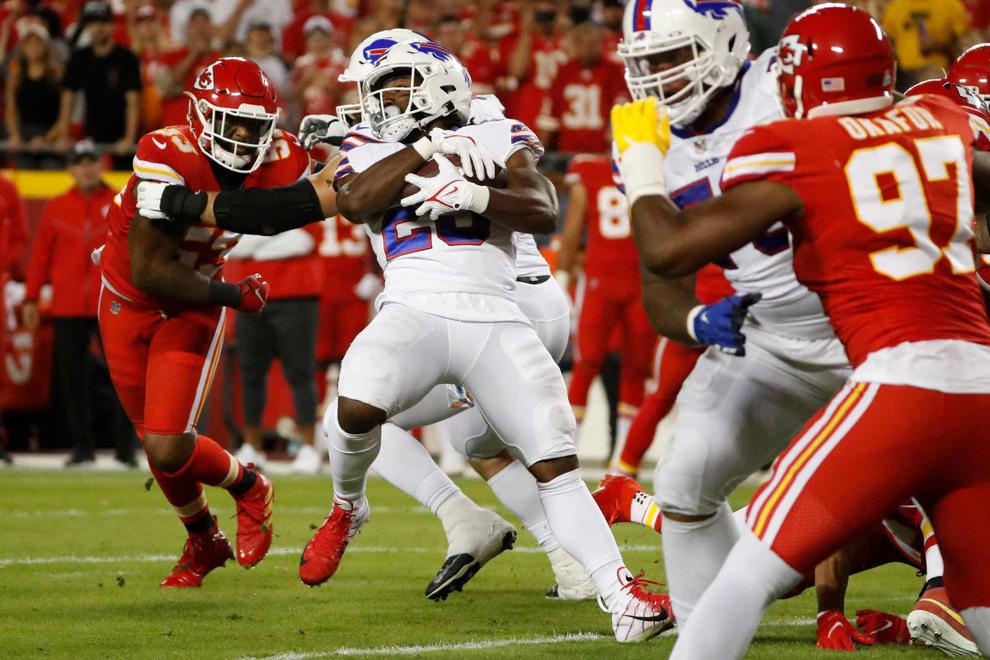 Plenty of time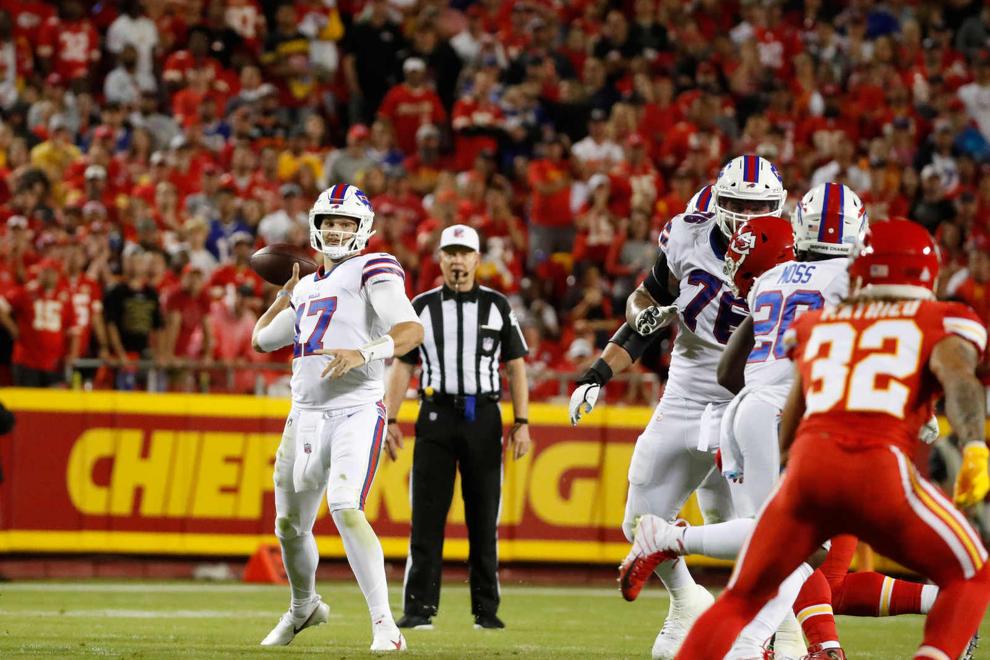 Perfect placement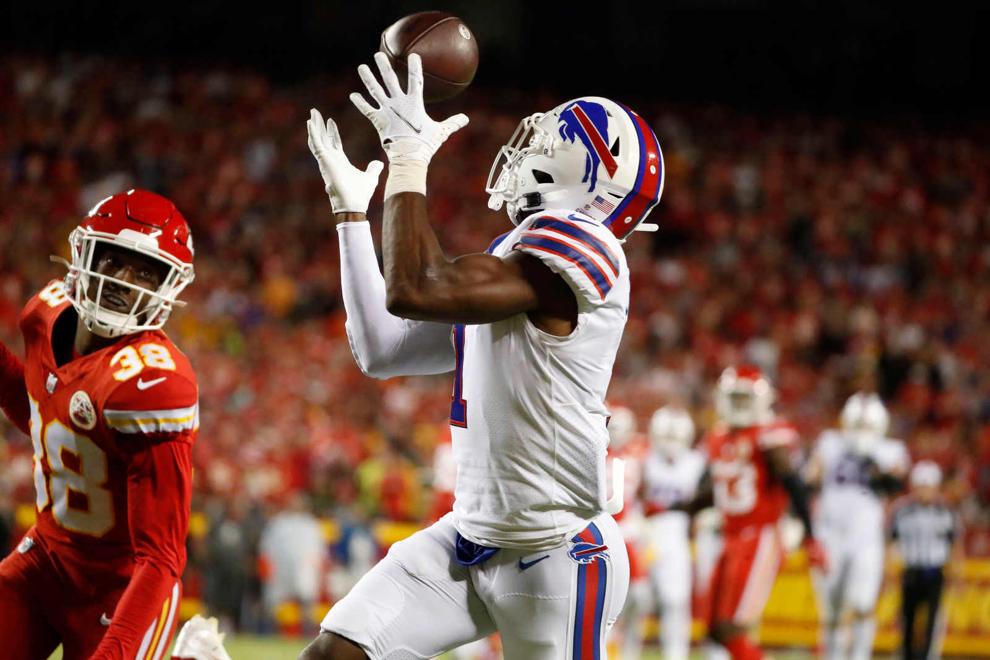 Pressure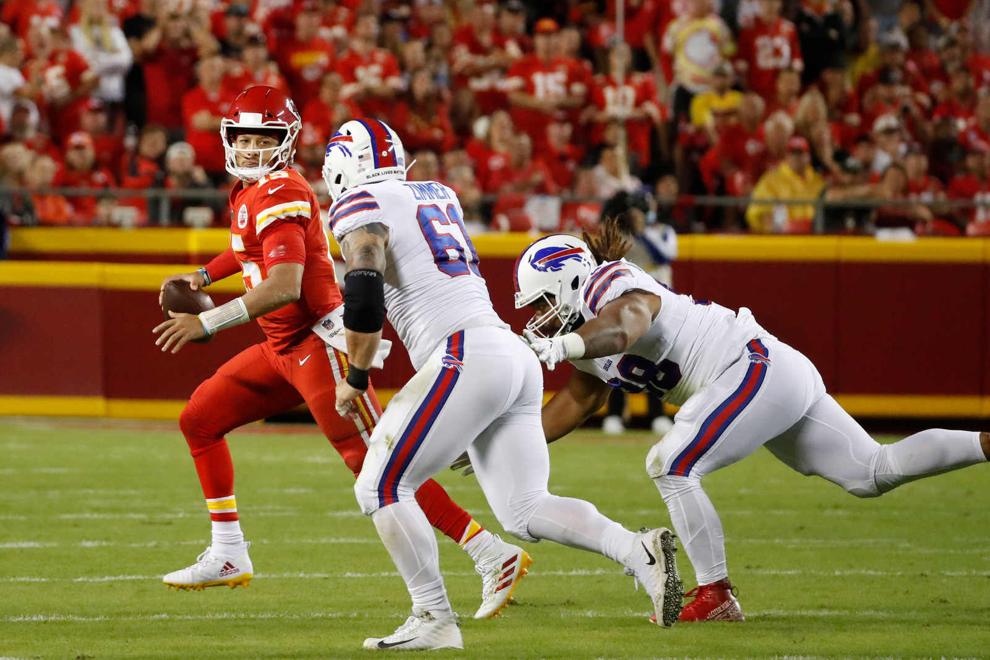 Diggs downfield
Quick throw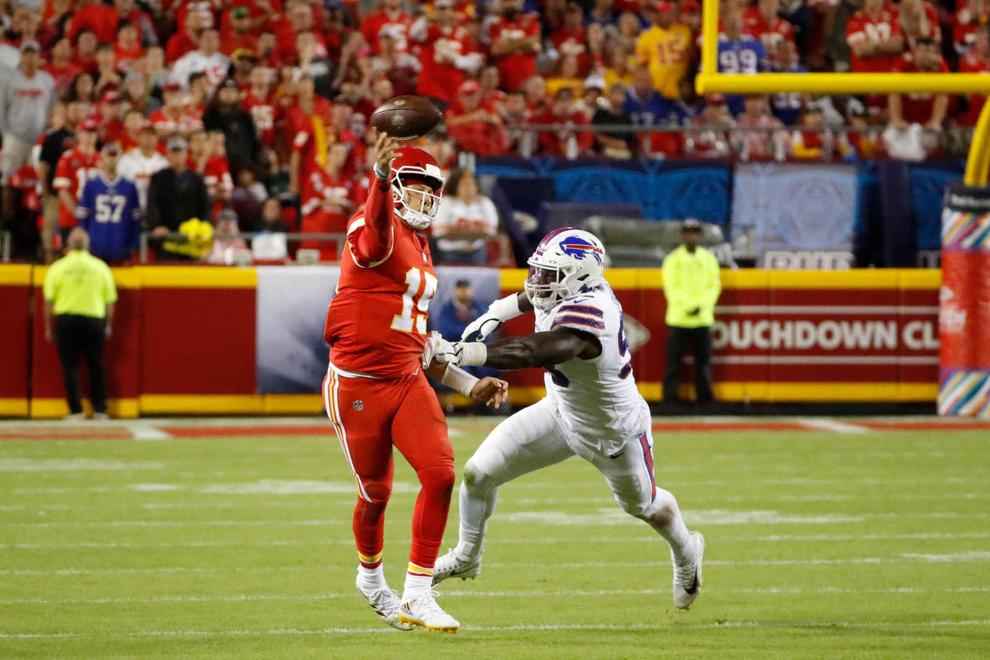 Sideline crew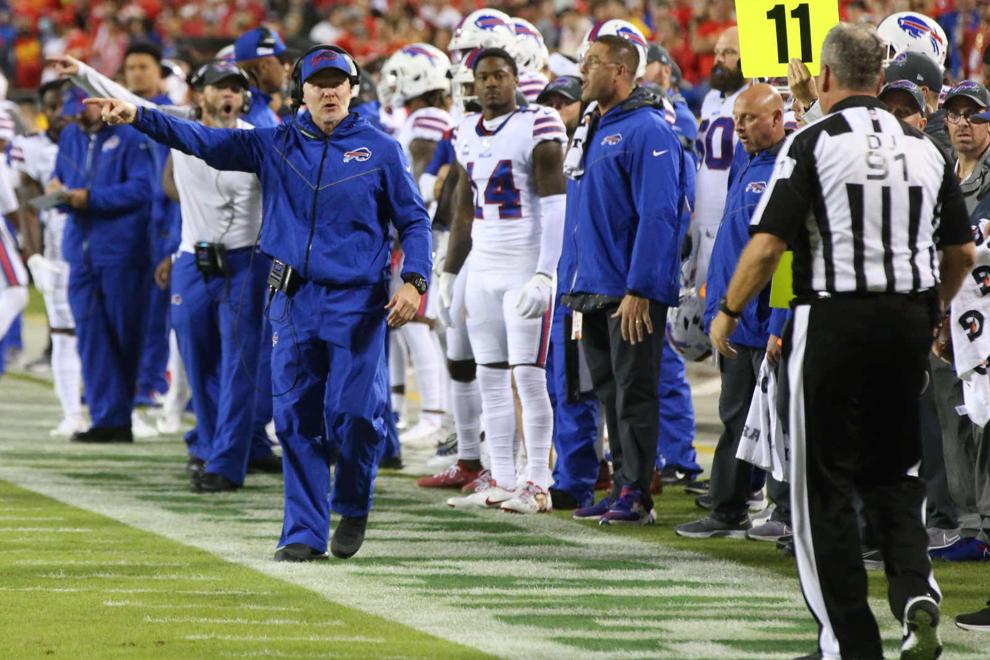 All alone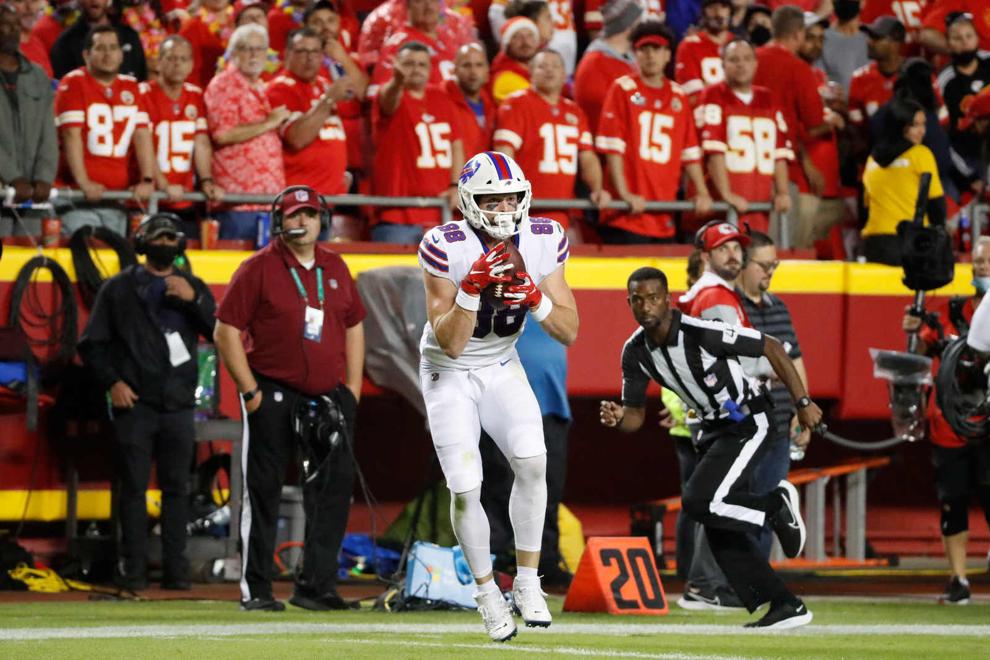 Defensive stop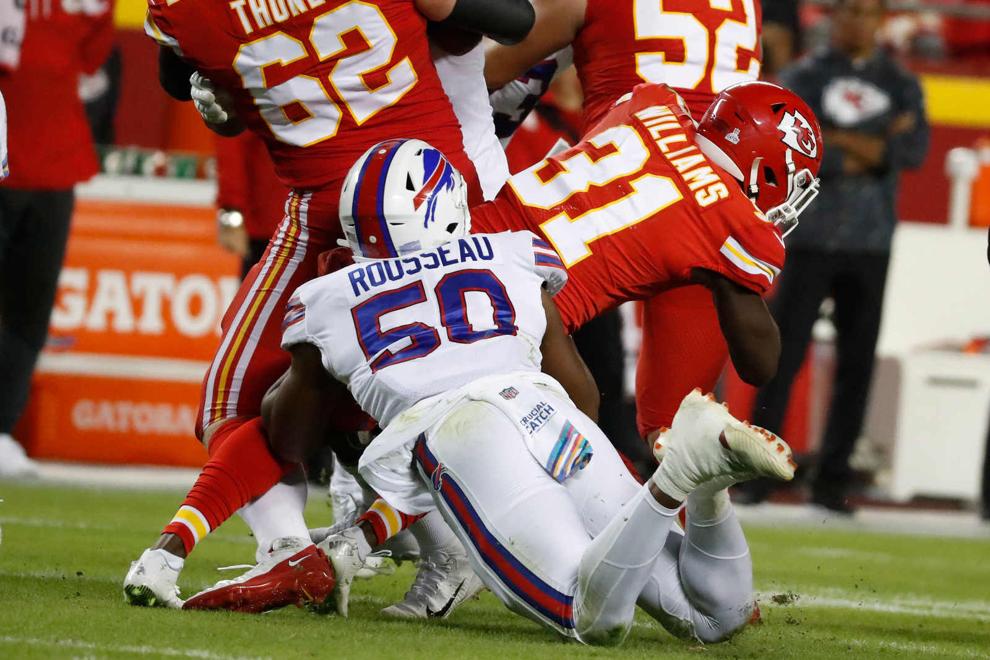 Waiting on the weather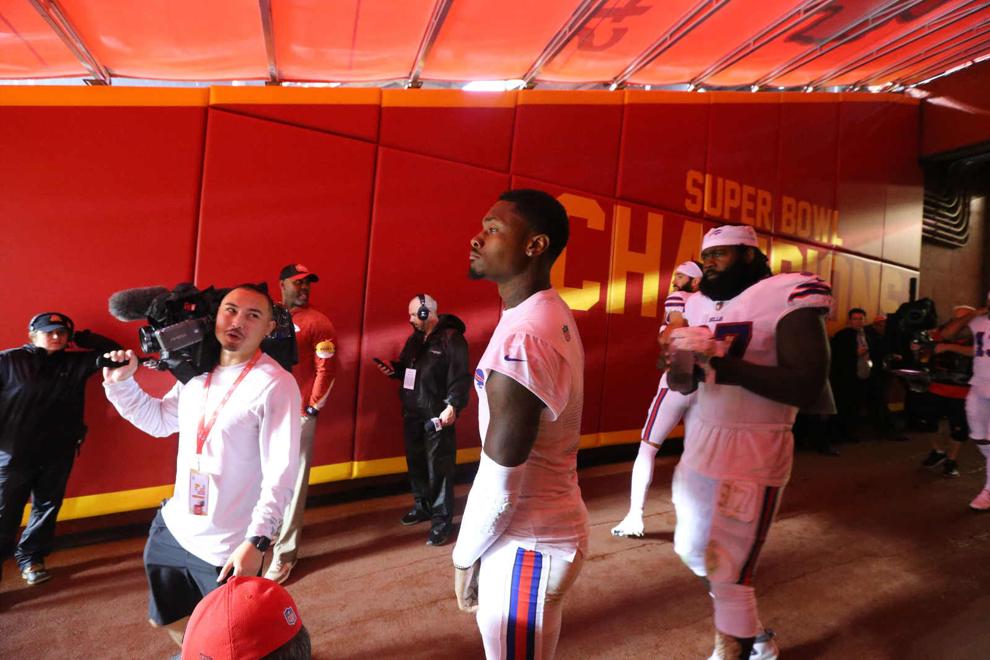 Halftime show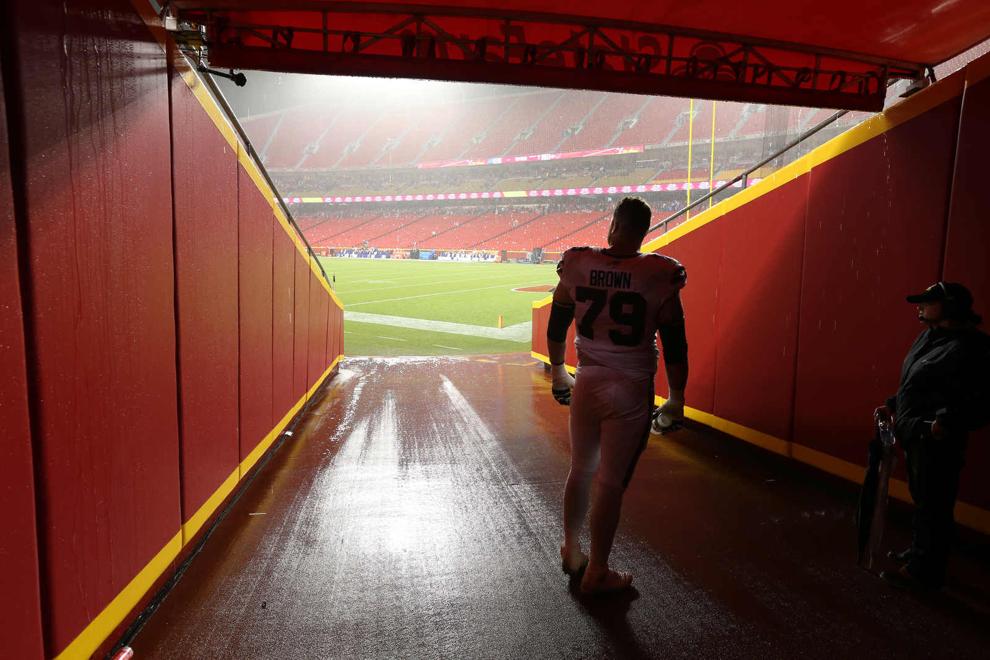 Pick six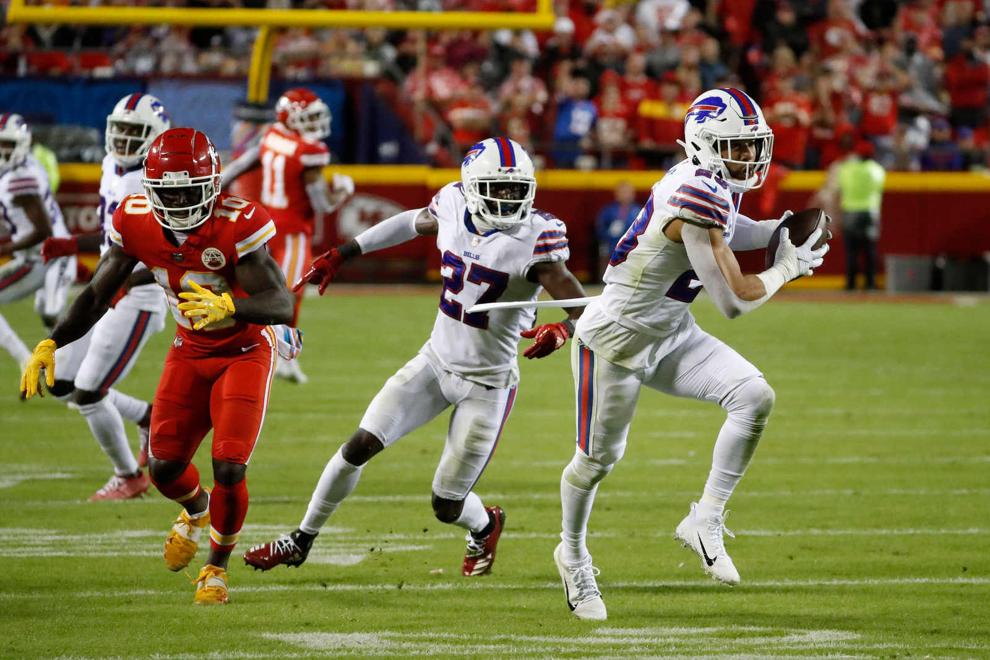 Threading the needle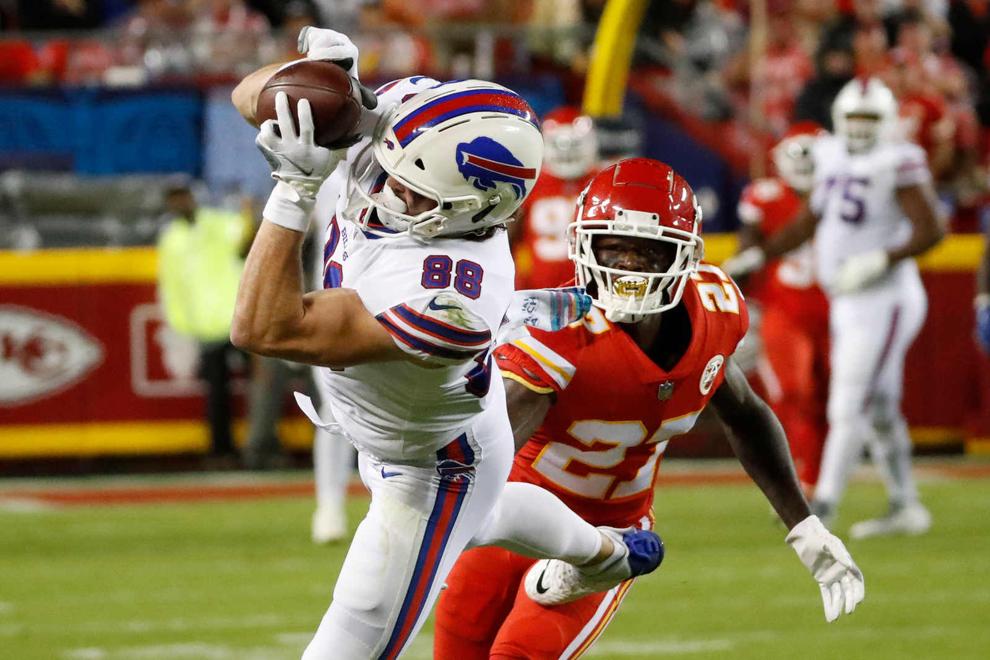 Nowhere to run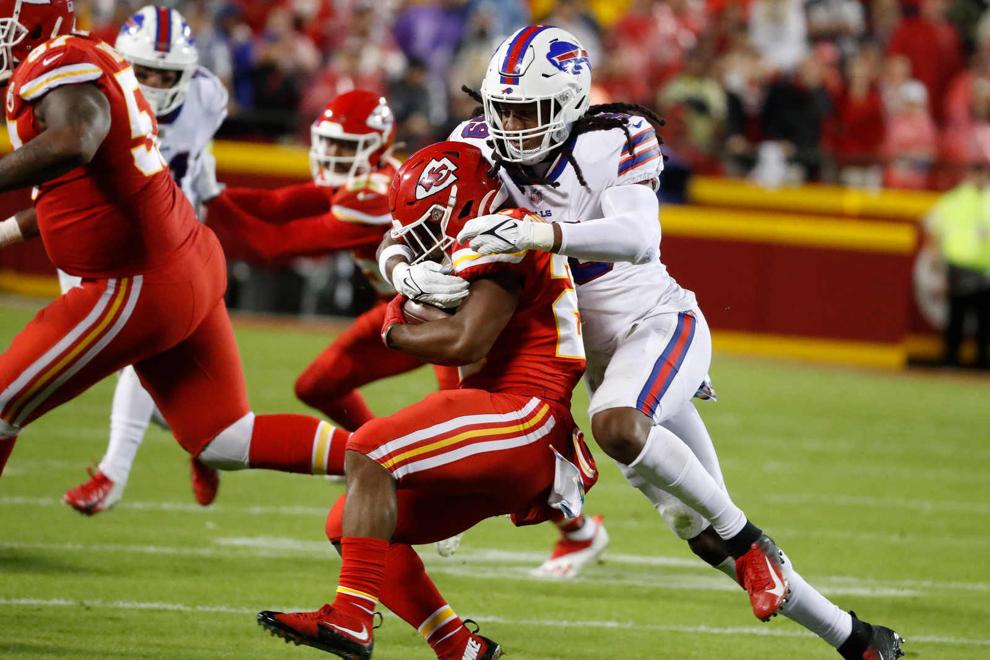 Klein on Kelce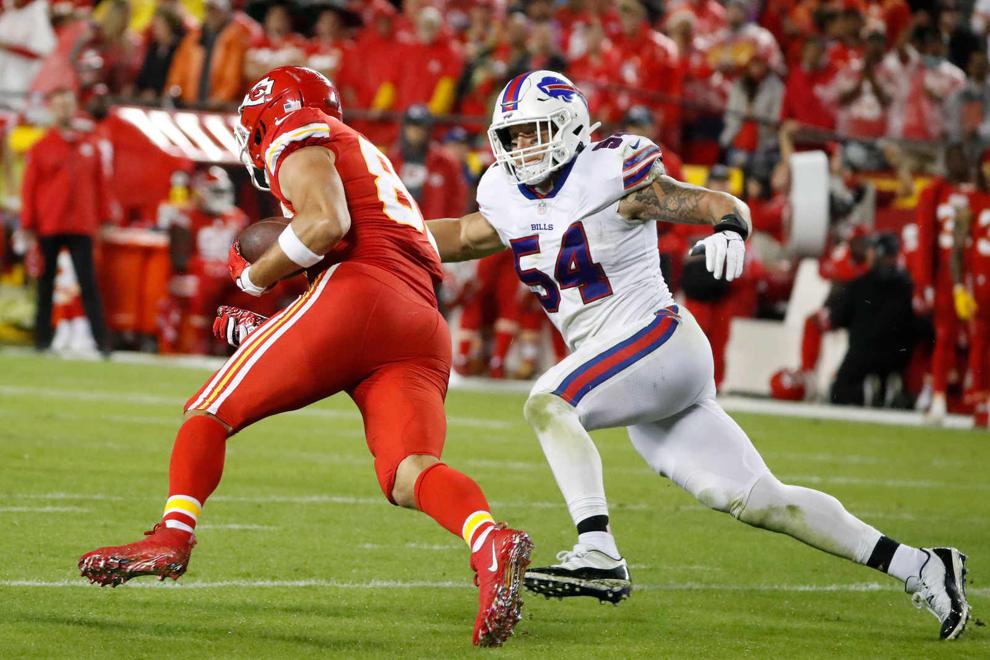 Neutralized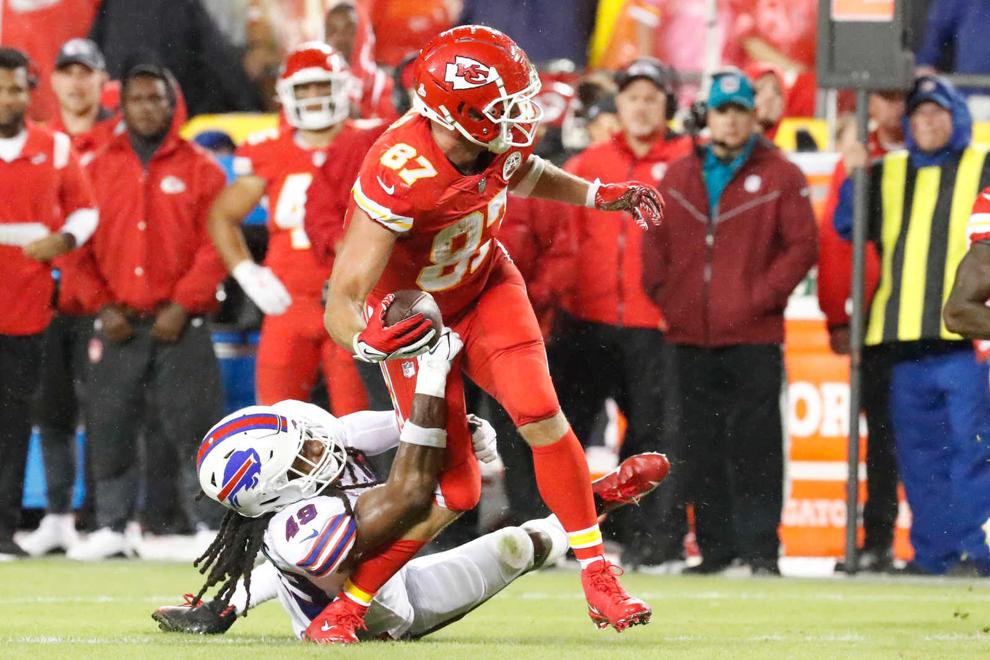 Brace for impact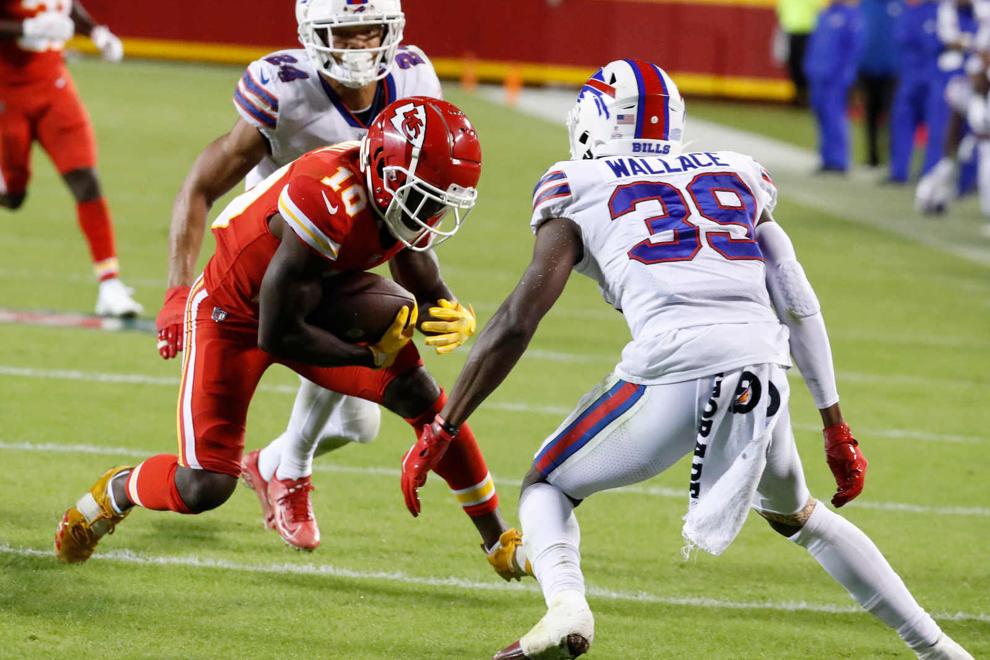 Moss in the middle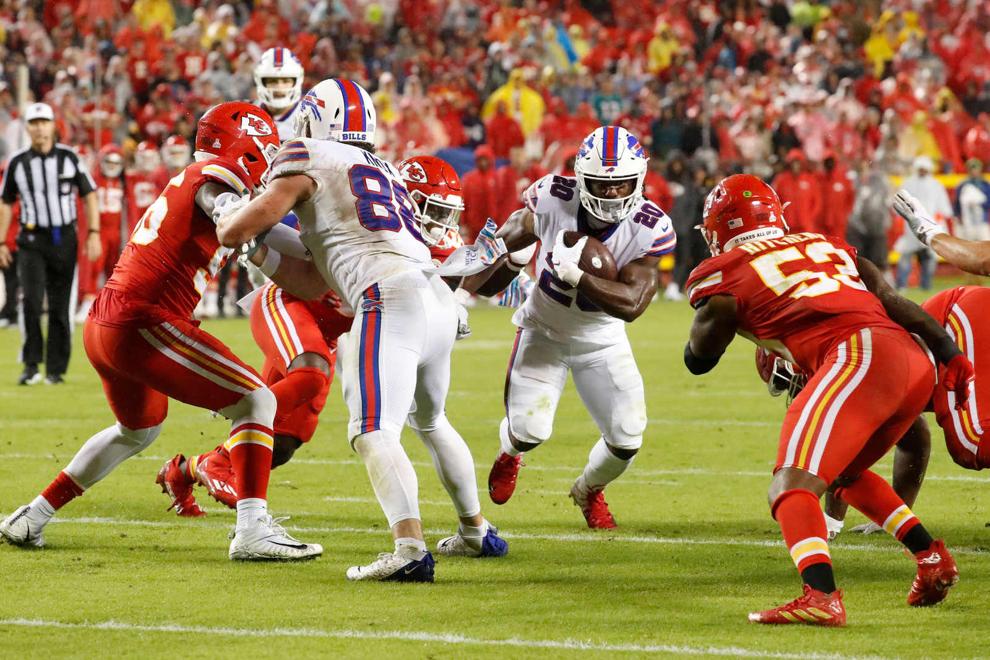 Do over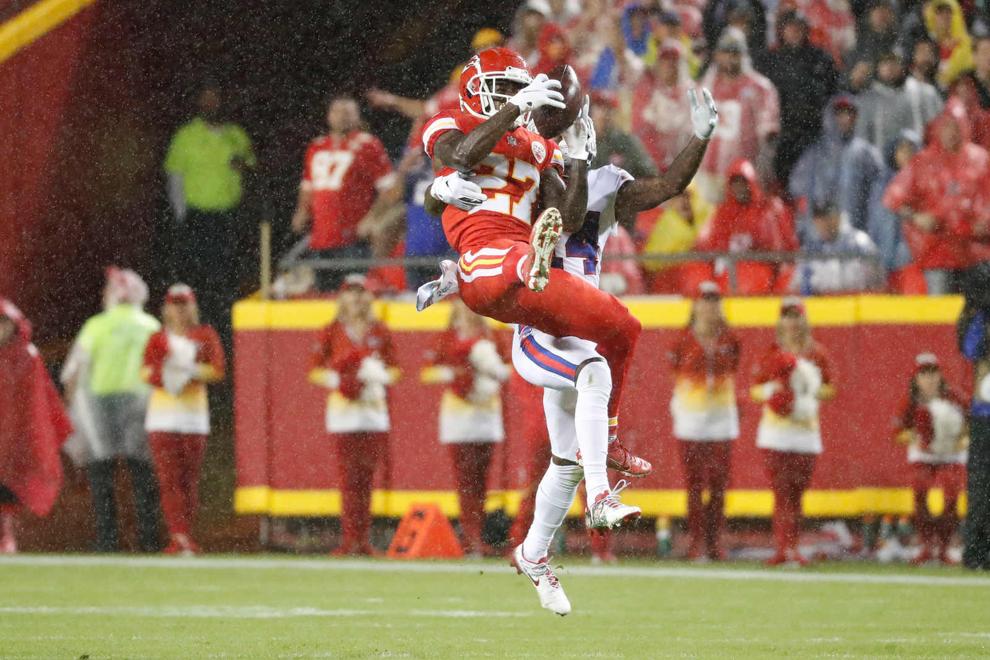 Hard for Hardman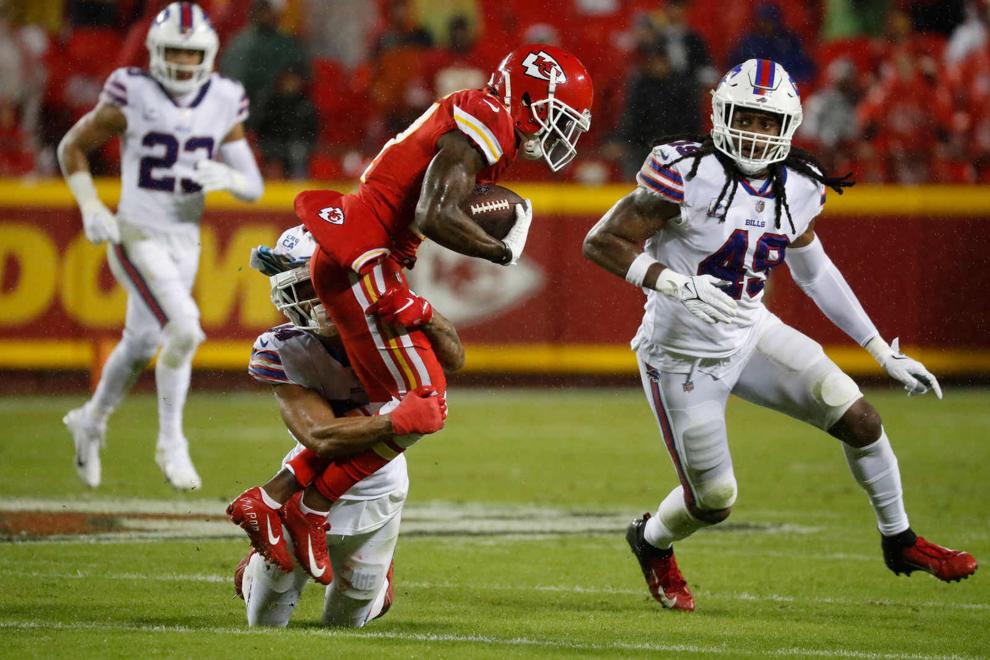 Sideline dance party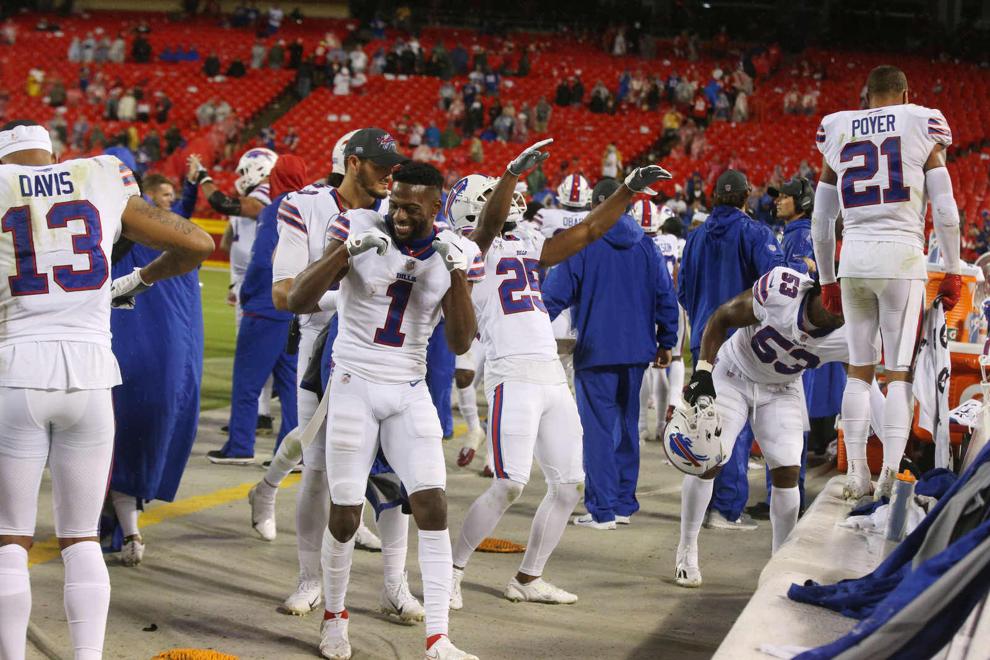 Super Mario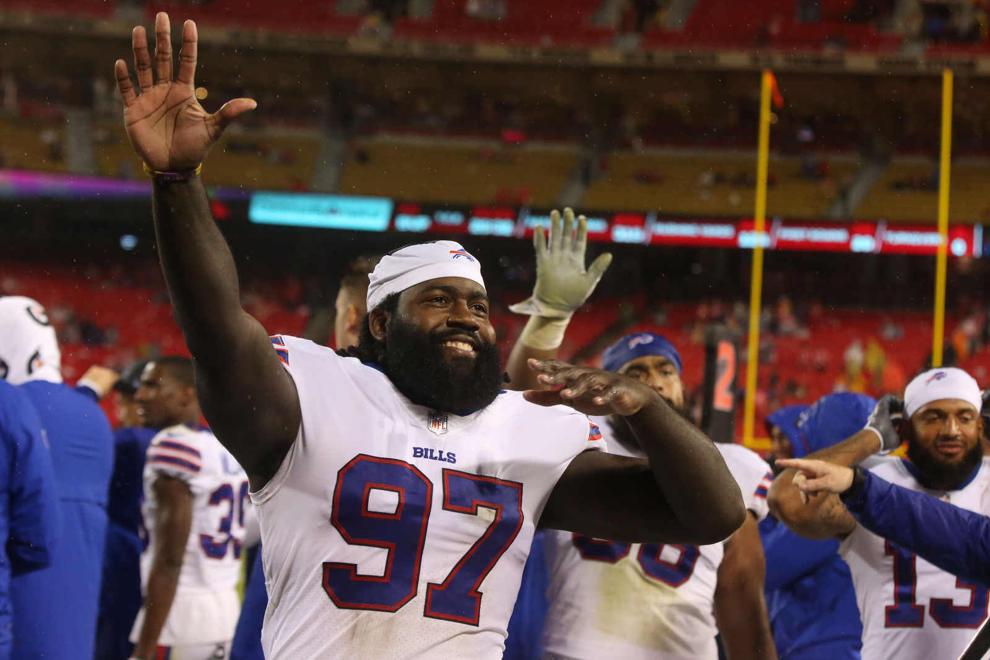 Mafia celebrates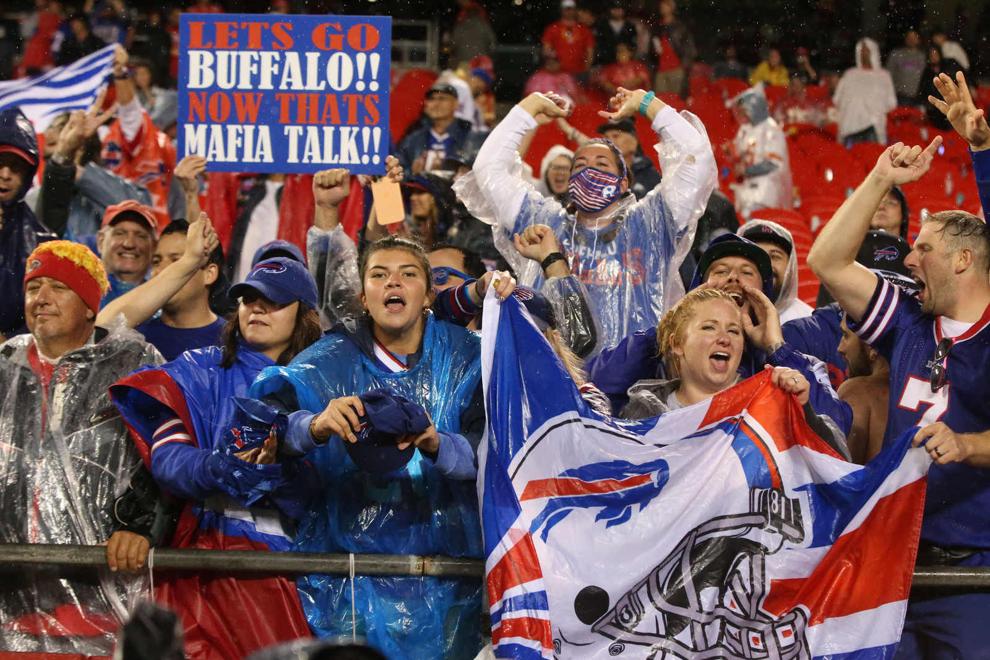 Going home with a game ball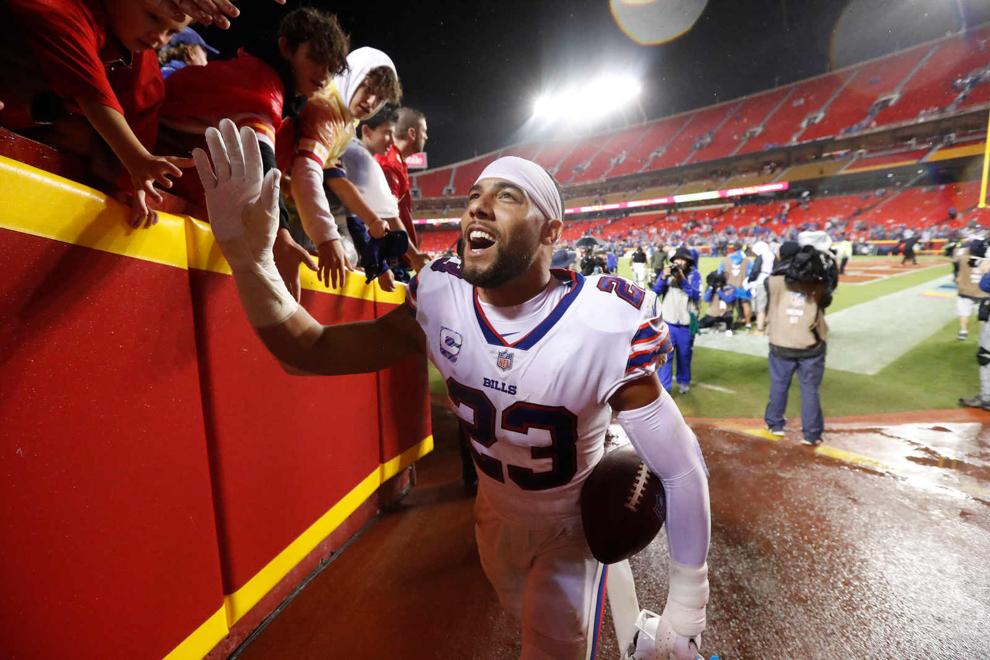 Cheers
Thanking the fans