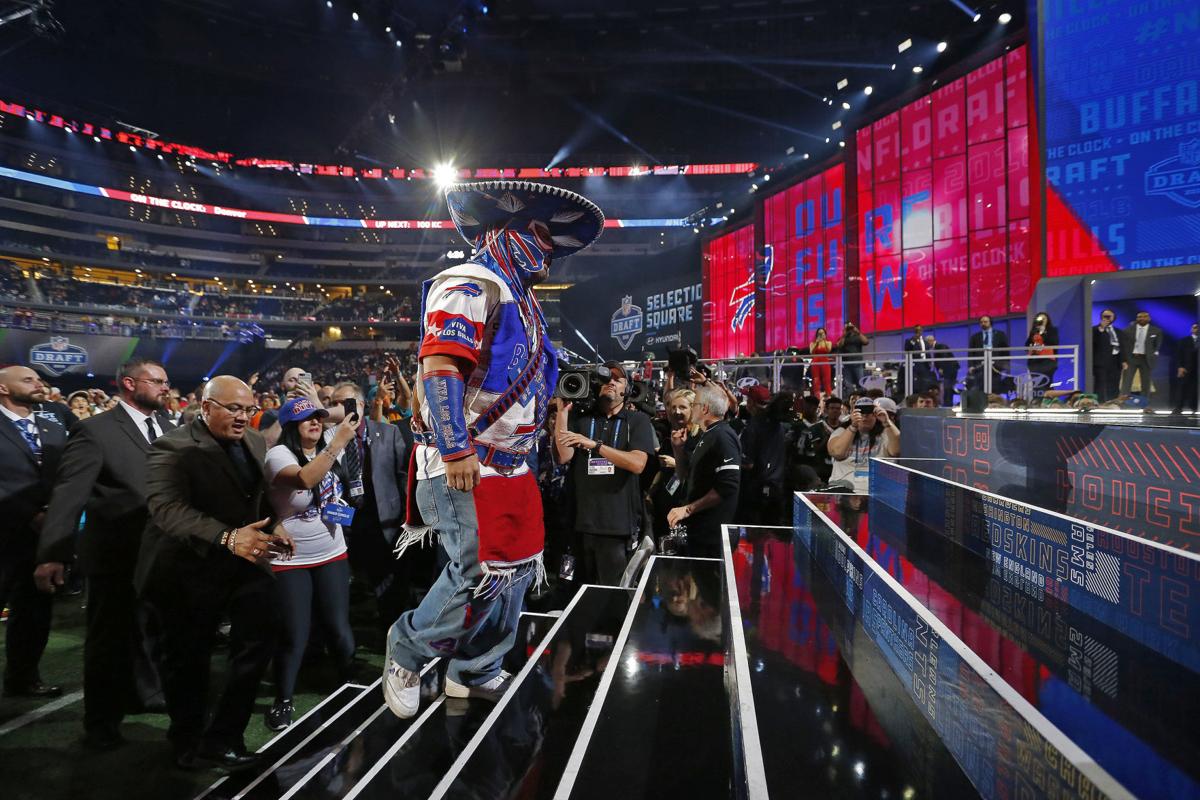 Bills super fan "Pancho Billa" knew that he had to be part of the NFL Draft when it came to his hometown of Dallas.
He ended up as a bigger part than he expected. "Pancho Billa," whose real name is Ezra Castro, was called up to the stage by Bills legends Andre Reed and Fred Jackson to make the Bills' third-round pick Friday night.
"With the 96th pick, the Bills Mafia selects Harrison Phillips, defensive tackle, Stanford," an emotional Castro announced.
General Manager Brandon Beane said Castro getting to make the pick "sent chills up everybody's spine in the draft room."
"We're all praying for him."
Castro, the president of the Dallas Fort-Worth Bills Backers chapter and a lifelong Bills fan, has been battling cancer since last fall. With the draft in his hometown, a group of supporters started a Twitter campaign in hopes that he might be able to announce one of the Bills' picks. That campaign dovetailed with the #PanchoPower hashtag used by Bills fans to show their support for Castro and encourage others to fight through challenges.
"When the NFL announced the draft would be in Dallas, my town, at that moment I knew not only did I have to be at it, but a part of it," Castro recently told The News.
Castro initially was thought to be at the draft to lead the Bills' delegation of 50 fans in the NFL's new "Inner Circle," an on-the-field experience. Castro, a mortician by trade, selected the 49th other fans and they were prominently positions on the floor of AT&T Stadium.