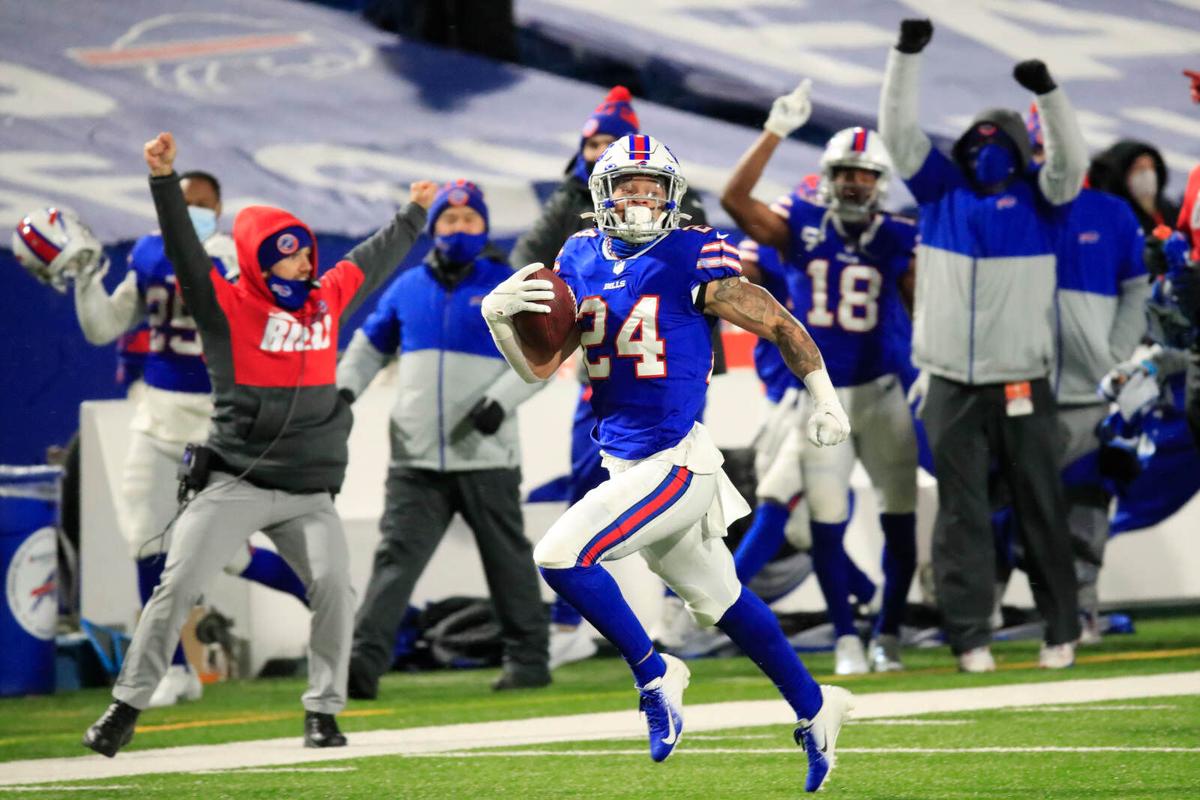 With the Bills holding a 10-3 lead against the Baltimore Ravens in the third quarter of an AFC divisional-round playoff game at Bills Stadium on Saturday, Taron Johnson made one of the team's biggest plays in the last quarter-century.
The Ravens had third-and-goal from the Bills' 9-yard line, threatening to tie the game. Quarterback Lamar Jackson dropped back and surveyed the field. With good protection, Jackson had time, then fired to his left, intended for one of this favorite targets, tight end Mark Andrews.
Johnson, though, was there. He made an interception in the end zone, but instead of taking a knee for a touchback, he took off. 
And 101 yards later
, he had tied the NFL record for longest interception return for a touchdown in playoff history, and sent the Bills and their fans into euphoria. 
Speaking of euphoria, here's the call of the play from longtime Bills radio voice John Murphy.
Here is another angle on the play: