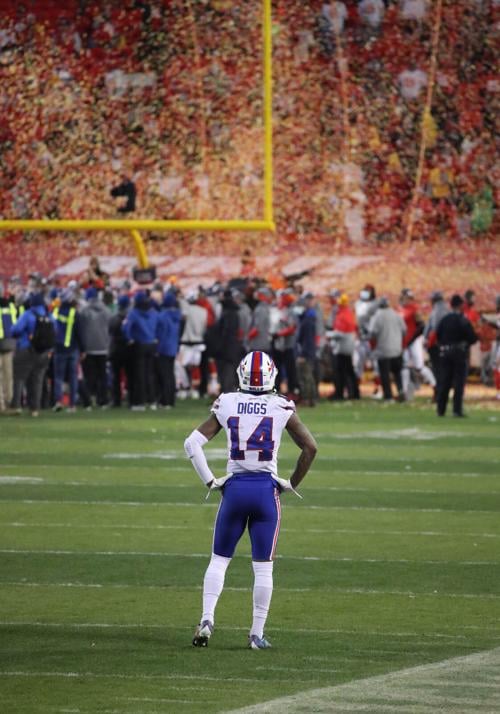 Buffalo Bills wide receiver Stefon Diggs and cornerback Josh Norman remained on the field to watch the Kansas City Chiefs receive the Lamar Hunt Trophy as AFC champions. 
Diggs has been on the wrong side of a conference title game before. A week after his Minneapolis Miracle sent the Minnesota Vikings to the NFC title game in 2018, they lost to the Philadelphia Eagles, who would go on to win the Super Bowl. 
But everything about this year has been different for Diggs, an All-Pro for the first time in his career and the first Bills receiver to lead the NFL in receptions and receiving yards. 
Diggs finally left the field after coach Sean McDermott came to get him. 
Diggs did not address the media after the game, so his reasoning for remaining on the field is not known. 
Diggs had six catches for 77 yards, although it was a rough night as the Chiefs did a good job of taking him out of the offense.
"He's a heck of a competitor, as are the guys in our locker room," McDermott said. "It stinks to get this far. Sometimes the farther you go, the harder it is to lose. It's a learning experience for us as an organization and we got to get back to work here."