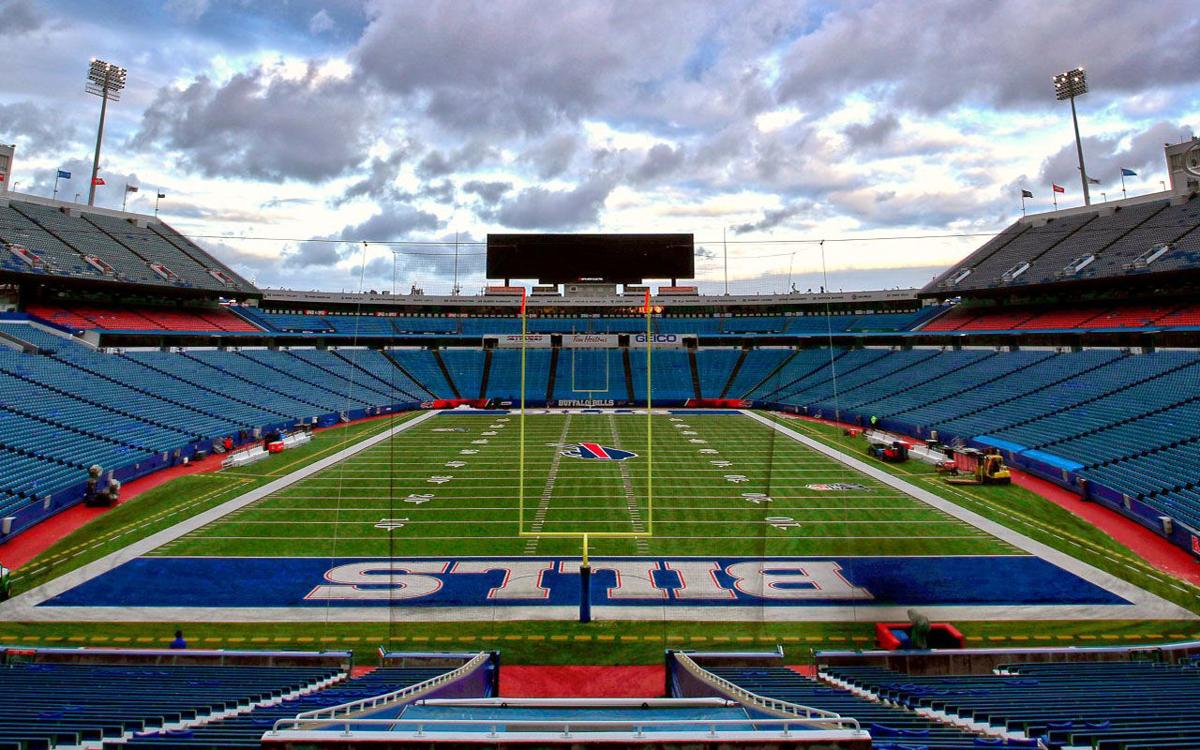 The NFL draft has become one of the most fun, engaging, debatable and must-see-TV events of the entire football season, and we can all thank Mel Kiper Jr. for it, even though you hate him like you hate Tom Brady.
And this year, like most things in the world, the pandemic was a buzzkill, preventing many of us from watching more tape we don't truly understand, and developing wild, almost pathetic crushes and unwarranted, almost pathetic distaste for players we do or do not want the Bills to draft. Some, if not many of whom, we have never seen play an entire game.
I do it. You (most likely) do it. Most every serious and unserious NFL fan in the world does it. It's all but embarrassing and it's irresistible fun. We will do it again next year and we will ignore the losses, exaggerate the wins and think "I knew it!" on at least three players, either good or bad.
We will also change our minds on another two players to good from bad or bad to good; and we will even change our minds twice about one or two players from bad to good and then to bad again over their tenure. This cannot be helped or stopped, nor should it be.
The Bills are so lucky to have Brandon Beane making these choices and not me or you, no matter how much we watch and know about these guys. And yet even the best GMs and drafters in the world are the equivalent of great baseball players, i.e., they make an out and not a hit two-thirds of the time.
As far as the players the Bills did draft, here are my draft grades:
Round 1: Greg Rousseau. Grade: G.
Gumby. Will his cartoonish Gumby arms translate to sacks in the NFL? You get a completely different point of view of a player when you watch full games versus highlights or draft profiles. He seems like a player, gamer and great kid. And 15.5 sacks is insane at 19 years old, considering the snaps he got the first third of the 2019 season, which were about a third of a normal rusher or that Rousseau got the rest of the season. 
Perhaps most importantly, fans and pundits seem to disparage "coverage sacks" as somewhat lesser than blow-past-your-man sacks. And yet there are maybe five or six times a season when a speed rusher, 12-sack guy just blows by his man and gets a sack. There are five or six times a game when a QB playing the Bills eludes some tepid pressure, steps away and scrambles for a first down or can still throw a pass for a first. Rousseau, with his Gumby arms and football instincts, might be exactly what the Bills need from that position. 
Round 2: Boogie Basham. Grade: X.
It is incredible that "Boogie Bash'em" is only the second-best name in a seven-round draft, dwarfed in coolness by a certain Rachad Wildgoose, but Basham could be the X-factor. He's the most experienced and polished pick, will be in the four-man DL rotation, especially on pass downs this season, and could become a disrupter, something the Bills clearly need.
To this professional writer and amateur draftnik, the first two rounds should almost always be players at prime positions with dynamic ceilings and upsides as a game-changer or disrupter. Boogie fits that bill.
Round 3. Spencer Brown. Grade: F.
Not for failure, but for freak. Love this dude and pick even before he jumped through that table. Someone on Twitter needs to photoshop a picture of Rousseau looking up to Brown. The gentle giant has insane size, athleticism, personality, character and unlimited upside, as in smacking onrushing DL upside the head when they try to hit Josh Allen. This pick is a swing and a long fly ball deep to center field on a swing tackle.
Round 4. Stefon Diggs. A++.
'Nuff said, even if only part of the trade.
Round 5. Tommy Doyle. Grade: Y.
Why? When we just took Brown to be the developmental backup. Sure, we can be talked or conned into Doyle, and Tommy looks like a nice fellow and prospect. It's incumbent upon fans to dislike certain choices or be in danger of coming across as a shameless homer and TD is my choice for irrational disfavor. Love the sinner, hate the sin. Love the player, hate the pick.
Round 6. Marquez Stevenson. Grade: X.
X for acceleration. Wow. Speed kills, and the Bills killed it with this pick, at least in the sixth round. Akin to above, it is incumbent upon fans to have irrational man crushes on certain picks and "Speedy" is mine, even before learning he is friends with Tre White, and best bruh with Tre's little bro.
There is easily up to a .2 difference in football speed, game speed and cut speed on 40 times. A 4.5 guy with those types of speeds can be as fast or faster than a 4.3 guy in shorts. Stevenson explodes on his field tape, which is a fun watch. He's extremely fast and could well be our KR this season as well as fill the John Brown stretch-the-field role.
Round 6: Damar Hamlin. Grade: S.
S for safe, safety, secondary, smart, steady and solid. A heady player who fits the Bills' mold and process, and can be coached up by McDermott and all of the Bills solid secondary coaches.  
Round 6: Rachad Wildgoose. Grade N.
For name and need. Likely a practice-squad candidate with some nice, quality measurables at a position of want and need.
Round 7. Jack Anderson. Grade: J.
For junior, as in Richie Incognito Jr., in position, looks and temperament. Another giant with a large upside for the Bills and their newly named home field, the Beanestalk (thanks, Twitter!).
Beane is excellent at team building and simultaneously thinking short term, intermediate and long term so this team is to be a solid contender year in and year out. Fans in general, and Bills fans in particular, are not used to this and want quick fixes at positions they think the team needs.
Fun Fact No. 1: There is no such thing as Best Player Available (BPA), no matter what anyone says.
Every pick in every round in every draft in every city in every sport is exactly the same. The team: 1.) looks at its board when its pick is up, 2.) keys on the top two or three BPAs on its board, 3.) considers what positions it has already picked, what positions the three BPAs play, as well as 4.) what is left in the draft at those positions that the team might be able to acquire, then 5.) measures all that against its BPA, in order, on its board and then makes the decision.
A team might go back and decide that the No. 1 BPA on its board is actually the best idea right now, but never does it just decide he is there so let's take him immediately (unless it has already done all of this just now).  
Fun Fact No. 2: NFL fans in general, and Bills fans in particular, hate draft grades because it's way too early to tell, but simultaneously love, post and retweet whenever those grades are high, even from pundits they consider morons, and complain when they are low. Especially in the lower rounds, we want a lot of players we know little about because certain draftniks (who are most often wrong) listed them as good and should have been taken already.
Fun Fact No. 3: The difference between sixth- and seventh-round picks and about 50-100 undrafted free agents is all but nil. They all have certain flaws, blemishes, red flags, unpleasantries or unknowables or they would have been taken in the first three or four rounds.
In fact, almost one-third of all players in the NFL are UDFA. A lot of this, of course, is because of money. They come cheap. But there is a lot of talent in these UDFA players. The trick is to be able to recognize or unleash it.
The 2021 NFL draft has come and gone and again has provided Bills fans with endless debate, reason to spew brilliance or nonsense, grab straws, irrationally love and hate, and show the world their dedication to the town, team, sport and league.
It is so very dumb and so very awesome. Beane killed it. Can't wait for the new season and our new favorite players and whipping boys. Go Bills!